Port Alberni Tsunami Zone
Posted by Chris Fenton on Monday, January 4, 2021 at 10:00 AM
By Chris Fenton / January 4, 2021
Comment
Having been born and raised in the Alberni Valley, I've always been aware of tsunami's. Tsunami evacuation drills were something we practiced in school. A booming voice seeming to come from everywhere, declaring "This is a test, only a test, of the tsunami warning system," was so commonplace as to not even raise an eyebrow. It was part of life, and not something I ever worried about living in Port Alberni.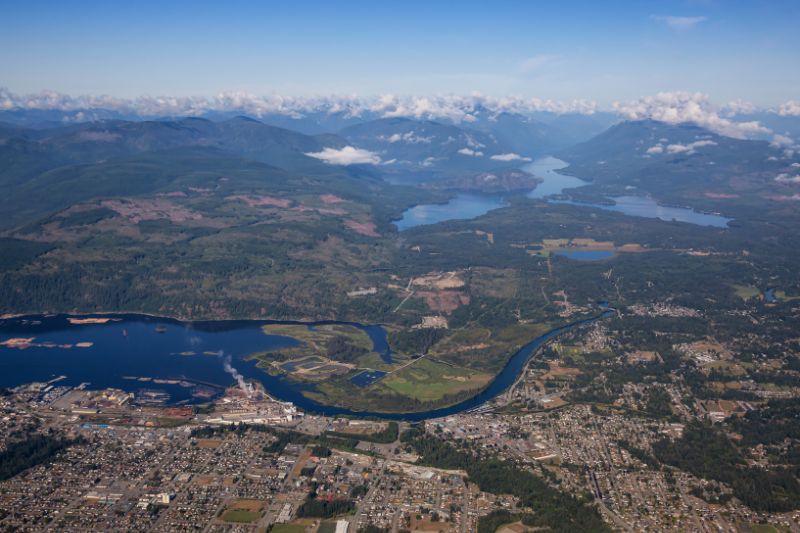 On Boxing Day 2004, I found myself diving off the coast of the island of Lombok in Indonesia. We were swimming lazily through the crystal clear water, when suddenly the visibility was obliterated by a white particulate in the water. We called the dive and immediately returned to the surface. The dive masters seemed a little concerned, saying they'd never had that happen before. We thought nothing more of it, and returned to our hotel. When we arrived on land there were people wailing in the street. Back at my hotel I turned on the television, to find that parts of the country had been decimated by the worst tsunami in human history.
As I returned to my real estate business, it became clear that the world had awakened to what we've long known in the Alberni Valley, Tsunami's can happen. Today, I'm asked about the risk of tsunami by every newcomer to our beautiful valley. People are aware that in 1964 Port Alberni was hit by a tsunami, which while causing no loss of life, did cause considerable property damage.
Risks With Living in a Tsunami Zone
It is my opinion that the risk of tsunami is overstated. I have no problem helping my clients buy and sell homes in the Tsunami Inundation Zone, as long as they understand the risks. So what are the risks?
Loss of Life
The first is loss of life. There was no loss of life in the 1964 tsunami, and since the invention of advanced audio warning systems, the internet, social media and Emergency Alerts to our phones from the government of Canada I personally feel the risk is low.
Property Damage
The second is property damage. This is a concern, because there is no known private Insurance that will cover damage caused by a tsunami. If a tsunami was to occur, homeowners would have to rely on potential relief from the Federal and Provincial Governments. Keep in mind that after the 1964 tsunami, Port Alberni's River Road was built up and an extensive dyke was built to help mitigate any future flooding.
How Likley is a Furture Tsumami?
The obvious question is how likely a future tsunami is. This question cannot really be answered. However, it is important to keep in mind that offshore earthquakes do not usually result in tsunamis. We've had a handful of evacuations in my lifetime, due to offshore earthquakes, but none have resulted in tsunami. There has been one tsunami in the history of Port Alberni, and the geological record shows another having occurred in the 1700s. In short, they are not common.
Choosing to purchase a home in Port Alberni's Tsunami Inundation Zone is a personal decision. Despite the possible flooding risk, many home buyers are comfortable with this decision as there are hundreds of houses in the zone. Most of the zone consists of desirable quiet neighbourhoods, with quality homes. The real estate prices in the zone are slightly. Real estate prices in the zone are slightly devalued because of the perceived risk of flooding, enabling the purchase of nicer homes compared to comparable areas.
As for me, I'd have no issue owning a home near the Alberni Valley waterfront. I grew up in the area, in a home with a beautiful ocean view. There is always a risk when you live beside something as naturally beautiful and powerful as the ocean. I'll take the risk of living by the ocean any day, over any other environment on earth!