Nurseries on Vancouver Island: Central & North Island
Posted by Chris Fenton on Monday, May 3, 2021 at 12:00 PM
By Chris Fenton / May 3, 2021
Comment
Garden season is nearing so we thought it would be a good idea to take a look at some nursery's located in central and north Vancouver Island so you can be prepared and have the best success with your garden.
Campbell River
Campbell River Garden Center
Campbell River Garden Center is located south of downtown near the Campbell River Golf & Country Club. They have a variety of fruit trees available including seven types of apple trees, two types of cherry trees, two types of pear trees and a variety of berry bushes. Their website is easy to navigate and also has helpful tips on how to properly plant and care for your trees. Campbell River Garden Center also has a huge assortment of popular west coast seeds including beans, corn, peas and even wildflowers! Take a look at their blogs which have tips and tricks to help you.

Campbell River Garden Center
673 Old Petersen Road
250 287 7645


Dragons Lair Garden Center
This garden center is family-owned and operated with more than 30 years of agriculture knowledge. They pride themselves on offering personalized service as well as a large inventory. Dragons Lair even offers discounts depending on the quantity of product purchased. Dragons Lair carries anything from soils, fertilizers, pest control, lighting and even air and water management products.

Dragons Lair Garden Center
1690 Maple Street – Unit A
250 850 1010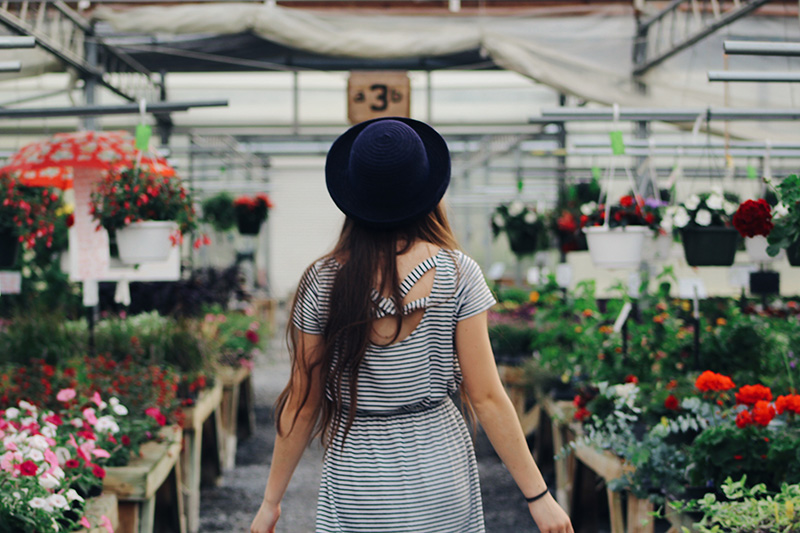 Comox Valley
Outback Nursery
Outback Nursery is situated on 6 acres with five greenhouses full of plants! Outback specializes in Japanese Maples, Hedging, Conifers and ornamental trees and is known as a trusted supplier. Believe it or not, they grow more than 50 varieties of Japanese maples! Outback always has changing inventory so they recommend stopping by frequently! Outback sources their products from twenty suppliers so you can be sure there will be a variety to chose from.

Outback Nursery
6016 Headquarters Rd
250 703 0723


Paradise Plants Garden Center
Paradise Plants not only sells beautiful plants but they also have a team of specialists with backgrounds in horticulture who design custom garden areas for you. Paradise Plants is a local dealer for Synlawn which is synthetic turf that looks amazing. Synlawn is one of the products Paradise might use to design your new space. They also sell unique statuary, pottery and water features. Some of which have been imported from Bali and Vietnam! Paradise Plants Garden Center is truly a one stop shop. For anyone not sure what to do with that bare corner in your yard, their experts can help transform your yard into the perfect space. You must check out their website which is beautiful, easy to navigate and even has tips for caring for your plants.
Paradise Plants Garden Center
2480 Hardy Road
250 897 3898


Anderton Nursery Ltd.
This nursery has been serving Vancouver Island for 26 years. Anderton is laid out over 38 acres with 17 green houses. With a knowledgeable staff you can be sure to have your questions answered. Their website also has a blog with lots of helpful tips and stories that draw you in, heck I lost track of time reading some of their old blogs.
Anderton Nursery Ltd.
2012 Anderton Rd
250 339 4726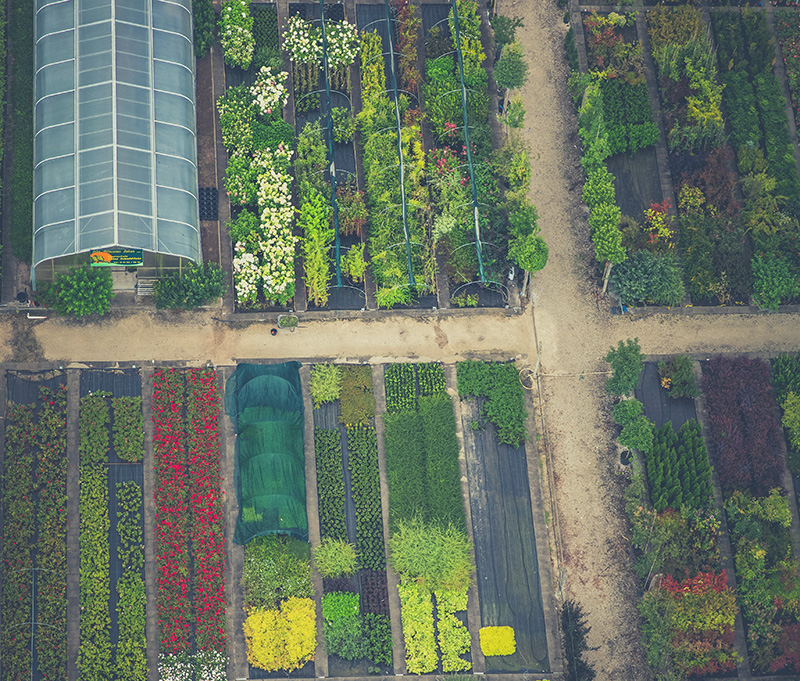 Port Alberni
Colyn's Nursery & Garden Center
There is a reason Colyn's has been serving the Alberni Valley for over 50 years! They are reliable and trusted by the Alberni community and beyond. Colyn's has knowledgeable staff with professional advice for any of your gardening needs. Colyn's has everything from trees and shrubs, perennials, fruit, berry bushes and beautiful hanging baskets. Check out their wesite or Facebook page for more information!
Colyn's Nursery & Garden Center
4860 Beaver Creek Road
250 724 2551
Qualicum Beach/Parksville
Arrowsmith Greenhouses
At Arrowsmith they encourage holistic approaches to gardening as it is beneficial and cost-effective in the long run. Their staff enjoys taking the time to help you with any questions or concerns you may have. Of course, they have an amazing selection of trees and shrubs, fruits, veggie plants, soils, perennials, succulents, hanging baskets and even garden décor. Check out their website for more information.
Arrowsmith Greenhouses
2880 Alberni Hwy
250 752 1592
Cottonwood Nursery
Cottonwood Nursery is known for their beautiful custom arrangements. What makes them so special is their products are grown from seed/plug in rich soil in their very own greenhouses. From here, they are designed and custom created for you. Other products include bare root roses, shrubs, fruit trees and perennials which are all adapted to the local climate to ensure the best possible growth.
Cottonwood Nursery
1754 Alberni Hwy
250 248 9428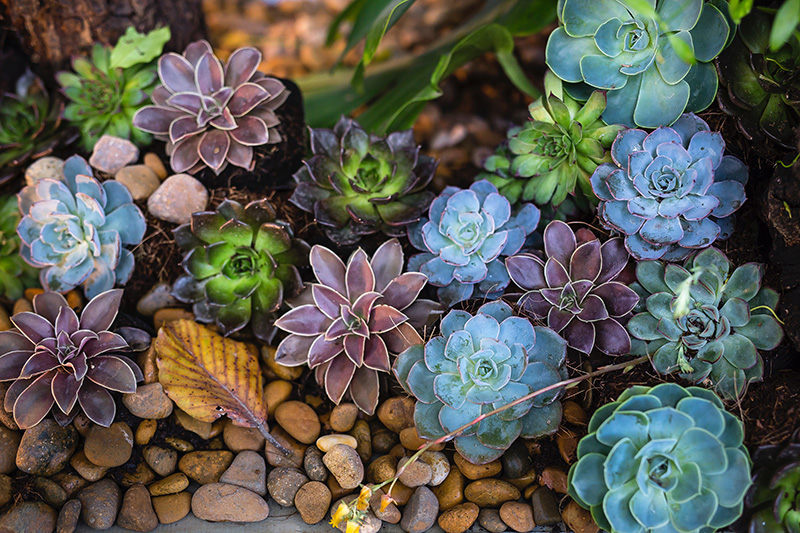 Nanaimo
Little Tree Gifts & Garden Center
Little Tree is locally owned and operated and has everything you need to transform your garden. They have a wide selection of potted planted and pottery, organic seeds which are locally supplied; fertilizer, succulents, and décor, including locally made concrete garden decor by Castart Studio in Saanich. For anyone who loves plants this is a must-see place. For even more information check out their beautifully designed website.
Little Tree Gifts & Garden Center
2517 Bowen Road
250 585 0244
Northwest Bay Nursery
If you live on Vancouver Island and have gardens or hedges, then you know the challenges of keeping dear from destroying them. Northwest Bay specialized in deer resistant hedges, perennials, and annuals so you can enjoy your hard work all summer long. But their products do not stop there. They also have a huge selection of shrubs, magnificent hanging baskets and more. Their staff has over 30 years experience and loves sharing helpful tips with you. Check out their website or Facebook page for more information.

Northwest Bay Nursery
2314 NW Nay Road
250 468 5953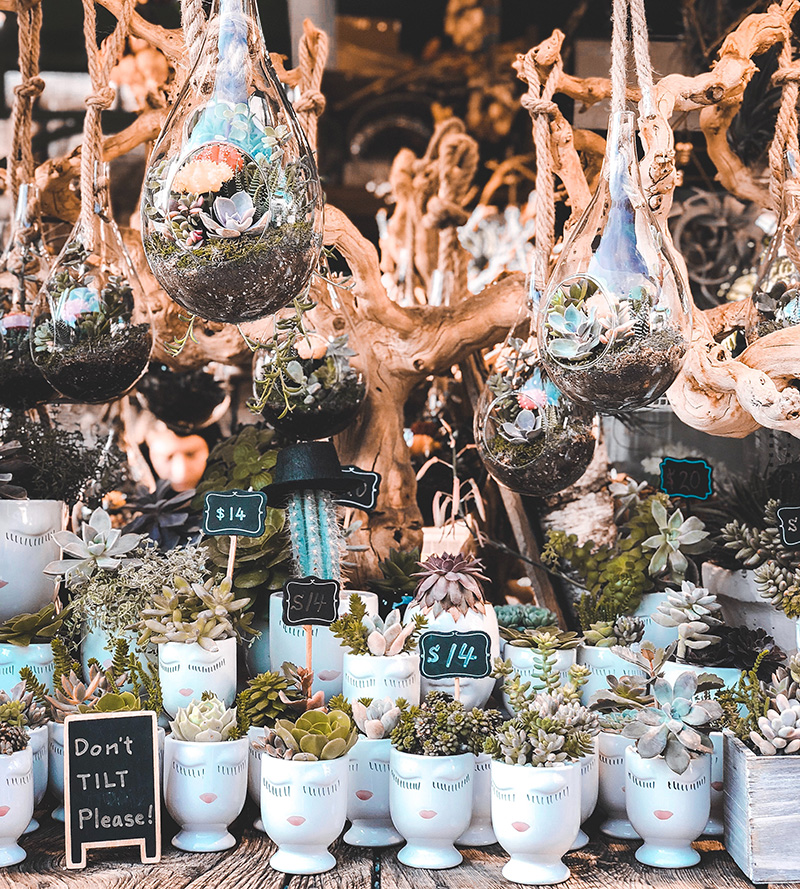 If you have enjoyed this blog, check back next week for more nurseries located in southern Vancouver Island!