Multiple Offers: A Zero Sum Game
Posted by Chris Fenton on Friday, February 12, 2021 at 10:00 AM
By Chris Fenton / February 12, 2021
Comment
There is something interesting going on in the Port Alberni real estate market. Over the past few months, we have witnessed a dramatic increase in the number of multiple offers being presented on a single home. In my experience, this is a normal evolution as the market continues to build momentum. The number of people wanting to buy a home has exploded, and the number of homes for sale is low. Naturally, we see a rise in "Multiple Offer Scenarios."
Along with the rise in Multiple Offer Scenarios, we've been witnessing an increase in frustration from both those wanting to buy a home and the Buyer's Agents representing them in the sale. This frustration is natural; when you have one house and more than one interested buyer, it is undeniable that someone is walking away from the experience unhappy.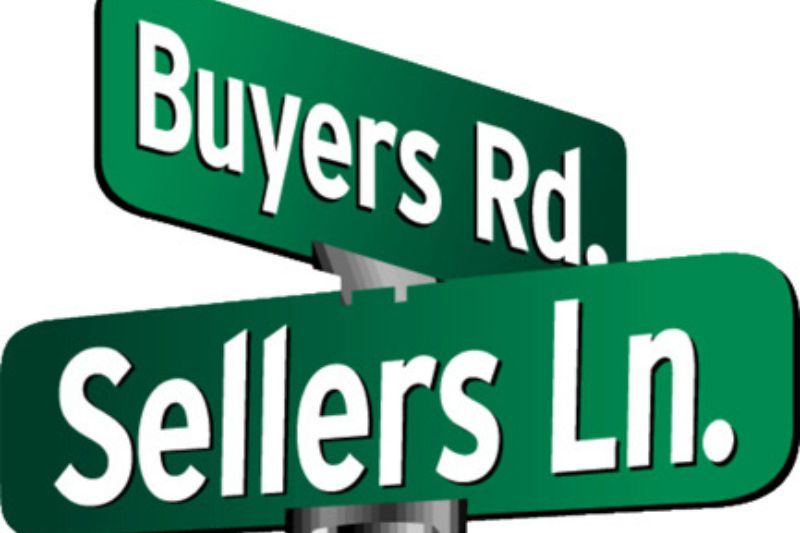 I believe that there are two factors contributing unnecessarily to this level of frustration: (1) a lack of understanding by some real estate agents and the public about how the process works; (2) the fact that we recently had a provincial election in which parties were using the fear surrounding real estate prices on the Lower Mainland to run their campaigns.
Let me begin by saying there is nothing legally or morally wrong with "bidding wars" (aka Multiple Offer Scenarios). In fact, as a Listing Agent myself, it is my ethical and legal duty to try and create this environment for my clients whenever possible. My job is to help my clients (the sellers in this case) get the most money for their home. Encouraging multiple simultaneous offers is an excellent tool for doing that.
The Real Estate Council of British Columbia has a 17-page document explaining the guidelines for dealing with Multiple Offer Scenarios, and the Vancouver Island Real Estate Board has additional bylaws. As a licensed real estate agent, I must follow these guidelines. The purpose of this article is not to rewrite those guidelines but to combine my experience, education and common sense to provide other real estate agents and the public with a better understanding of this process. Before I begin, it is important to understand my point of view – I work almost exclusively as a Listing Agent, which means I'm most often on the side of the negotiation that benefits from this scenario. My interest in the negotiation is usually in direct opposition to the Buyer and Buyer's Agent.
The Multiple Offer Scenario - A Run Down
The Multiple Offer Scenario almost always begins with a single offer. As soon as it comes in, I have to immediately inform my client. The next thing I would logically do is to notify all Buyers' Agents who had recently shown interest in the property that an offer has come in. I do this in the direct hope of creating a Multiple Offer Scenario.
When I receive word that another written offer has materialized, I immediately inform my client. (You'll notice that informing my client immediately is a running theme because the client makes the decisions, not the agent). If my client has not yet accepted the first offer, they have every right to entertain other offers. If they instruct me that these are their wishes, we then set a date and time to consider any and all offers. It is then my job to inform all interested parties (through their agents) when/where the offers will be considered.
Now, let's briefly switch to the Buyer's Agent side of this negotiation. The first buyer will naturally be disappointed that their offer was not accepted before the second offer came in. It is the Buyer's Agent's responsibility to inform the buyer that this is normal behaviour in the real estate market. It's also a good idea to prepare the client for the fact that someone is going to walk away from this scenario as the loser – it is a zero-sum game. The buyer has three choices at this point: (1) rescind their original offer; (2) stay with their original offer; (3) submit a new offer. At this point, it should be said that this must all be done in writing. If your real estate agent negotiates verbally, they are, without any doubt putting you in a compromising position.
As the Listing Agent, when the time comes to present the offers, I meet with the sellers at the time and place previously determined. In my opinion, The Buyer's Agents should present their client's offer to the sellers in person. The offers should be presented in the order they were received to keep the scenario as fair as possible. Once the seller has reviewed all offers on the table, they have to decide what to do. From a legal perspective, they can accept, counteroffer, or decline any/all offers. From a practical perspective, they usually pick the "strongest" offer in my experience.
In my professional opinion, the most important terms of any strong contract in a Multiple Offer Scenario are:
Purchase Price
Size of Deposit
Number of Conditions
Type of Conditions
Closing Dates
If you ever find yourself as a buyer in a Multiple Offer Scenario, ensure your agent explains the strategy behind these terms. It is not always the highest price that wins!
Once the seller has made a decision, they should respond in writing. In my experience, often, one offer will be accepted, while another will be counteroffered as a "backup" offer.
There are two winners in every Multiple Offer Scenario – the seller and the buyer who ultimately purchases the house. The other buyers lose – there is no point in me pretending otherwise. It's not a fun experience, but it is also not personal. If the Multiple Offer Scenario is handled correctly, it is fair for all parties involved.
It's not that I wish to marginalize people's feelings about losing in these scenarios. I can certainly understand how the first buyer and agent will feel disappointed that their offer was not presented/accepted before it evolved into a Multiple Offer Scenario. The simple truth is that when Multiple Offers Scenarios become commonplace, it means we are in a seller's market. In a seller's market, the seller enters negotiations from a place of greater strength. They owe it to themselves to use that strength to get the best terms for themselves and their future.