Looking for an Affordable Alternative to Home Ownership? Consider Purchasing a Mobile Home
Posted by Chris Fenton on Friday, September 25, 2020 at 1:55 PM
By Chris Fenton / September 25, 2020
Comment
Mobile homes are factory-built homes delivered to site. They differ from "modular homes" in that they are not built in sections and can be easily transported. On average, mobile homes cost less per square foot to build. Thus, for their dollar, buyers can get a lot more room. Mobile homes also come in a variety of floor plans and can be customized to your liking. In addition, their single level layout is preferred by those living with disabilities that impede mobility. For Canadians who want to forgo the costly mortgages associated with living in an on-site constructed home, mobile homes are the right choice.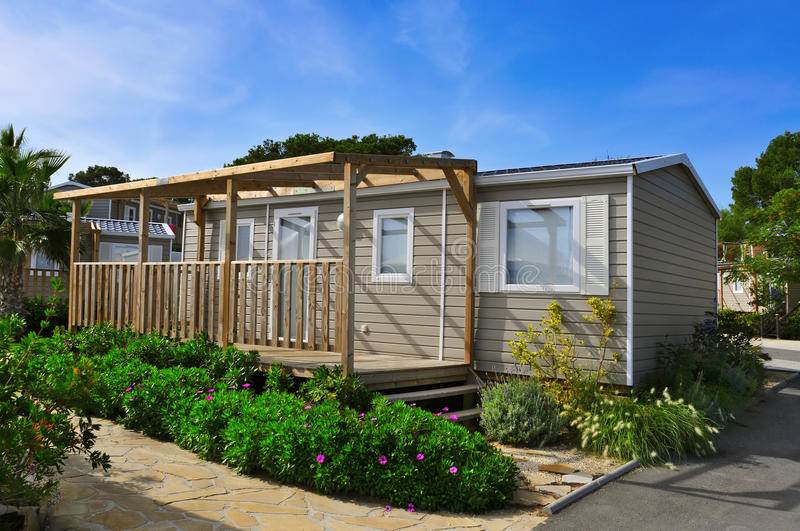 Mobile Home Sizes
Single wide- These mobile homes are usually 14'-18'wide and 52'-80' long. On average, single wide mobile homes cost considerably less than double wide homes. For instance, the cost of building, delivery and installation can be up to 10-25% less per square foot. Square footage of these homes can typically range from 500sq to 1,300sq.
Double wide- These mobile homes are usually between 20'- 32' wide and 42'-60' long. Two sections of the same length and width are put together to create a larger unit. Double wide mobile homes have a more rectangular appearance than the smaller single wide. Square footage of these homes can typically range from 900 sq to 2,200 sq.
BC Manufactures
• Triple M Housing, located in Kelowna.
• Eagle Homes, located in Salmon Arm, Cranbrook, Castlegar, Kamloops.
• Moduline, located Penticton.
• SRI Homes, located in Kelowna.
Vancouver Island Distributors
• Gordon's Homes, distributor of SRI Homes.
• Amco Homes, distributor of Moduline homes.
• Iconic Island Dwellings, distributor of Triple M Housing.
https://iconicislanddwellings.ca/
Buying New vs Buying Used
With new, comes the ability to customize and your choice of lot or mobile home park.Of course, this comes with additional expense. On the other hand, buying used, allows you to enjoy the turnkey experience, meaning you get the total package with your home, including the mobile home park and lot. However, mobile homes built before 1976 may not up to code because they were built before the passing of the Manufactured Home Construction and Safety Standard code. Therefore, look for homes built after this date when buying used. There is also the additional bonus of not having to do as much upkeep and maintenance when buying new.
Where to Live
There are many suitable locations for mobile homes here on Vancouver Island. Located in the Beaver Creek area of the Alberni Valley is the gated 55 and over Creek's Edge Mobile Home Park. The park is suited for buyers wanting to live in a quiet area. There is also the Sproat Lake Manufactured Home Park located near Port Alberni's beautiful Sproat Lake. This park is a popular choice for families and buyers who want to live near the outdoors. Amenities include garbage pickup, a private beach, snowplow service, and a private boat dock. Additionally, there are many beautiful and well-suited lots for sale to place your mobile home on. If you want to live out in the country, check out the areas of Cherry Creek and Beaver Creek located in the Alberni Valley. If you are looking for property by the water, check out lots available on Great Central Lake.