Long-distance Move Checklist
Posted by Chris Fenton on Thursday, January 12, 2023 at 10:00 AM
By Chris Fenton / January 12, 2023
Comment
Moving is one of the most exciting and stressful events of your life. Moving down the street can be a challenge — much less moving long-distance. There are a million things to plan, including packing your belongings, travel stops along the way, and safety for your kids and pets. All of these stressors compound when you are moving to another country.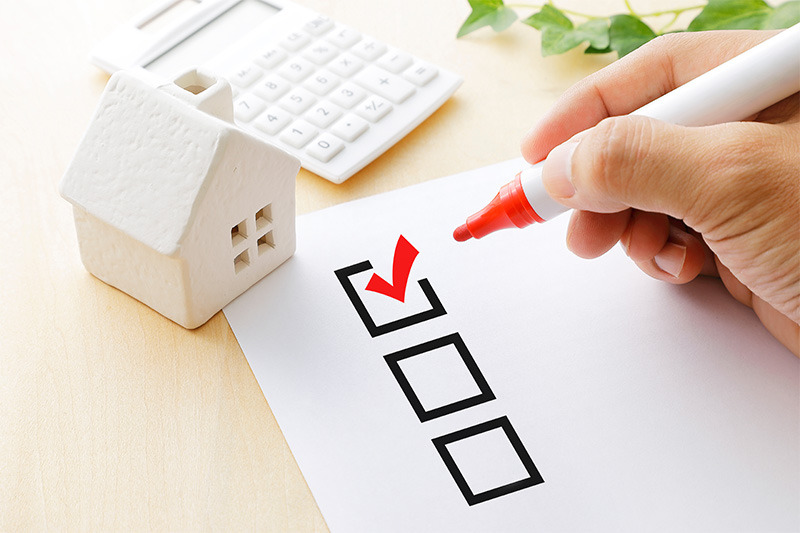 Fortunately, you have many tools at your disposal to reduce stress levels. Careful planning can help you overcome obstacles and make the move smoother. Use the following checklist to develop a list of tasks that can improve the moving process.
Before the Move
Moving preparations start as soon as you decide to leave your home. Most steps you should take should happen sooner rather than later. This will give you peace of mind and ensure all of your preparations are in order.
Create Digital Copies of Important Physical Paperwork
Before you even pack your first box, create digital copies of important information. Your belongings will get shuffled in the move and you might lose some important documents that you'll need later on.
You can scan papers and save them on a thumb drive or upload the digitized documents to the cloud. If you have a Gmail account, save these documents on your Google Drive so they can be accessed from anywhere.
You can decide which documents need to be digitized; however, here is a starting list for you to review:
Birth certificates;
Social Security cards;
Passports;
Vaccination records;
Tax returns;
Property records;
Pay stubs and financial records;
Marriage certificates;
Wills and power of attorney documents.
When you move, consider keeping the most important documents on you. You don't want to risk these paper copies getting damaged or lost by the moving company if you decide to hire one.
Review Important Records for the Move
While you are going over documents, create a binder or travel folder with records related to the move. This way, you can easily access any relevant information during the moving process. A few of these records might include:
Agreements with the moving company;
Travel plans (airline tickets, hotel confirmation numbers);
Documents related to your new home;
Contact information for relevant parties;
Information related to pet travel.
Create this folder as soon as you start planning the logistical elements of the move. With every new confirmation, add documents to the folder so all of your information is in one place.
Schedule Dates for Services
Scheduling dates with the moving company is only the first step in moving. There are also other services that can make your travel experience easier. Here are a few options to consider.
Schedule daycare for your kids so you can pack and load items easily.
Find pet care while the movers are leaving doors open so they don't escape.
Hire cleaning services to prepare your living space for the next person after you leave.
Make sure the water, electricity, and internet will be working at your new home and schedule shut-off dates for your old home.
Consider finding a grocery delivery service for your first few days at your new home. This way you won't have to spend time shopping for food.
Scheduling these services ahead of time means you won't have to worry about them during the moving process.
Plan Your Own Transportation Method
Once you have a plan to move your belongings, you need to consider how you'll reach your new home. Consider moving to Vancouver, for example. You can easily drive to Surrey, Coquitlam, and Maple Ridge because these places are all located in the Lower Mainland.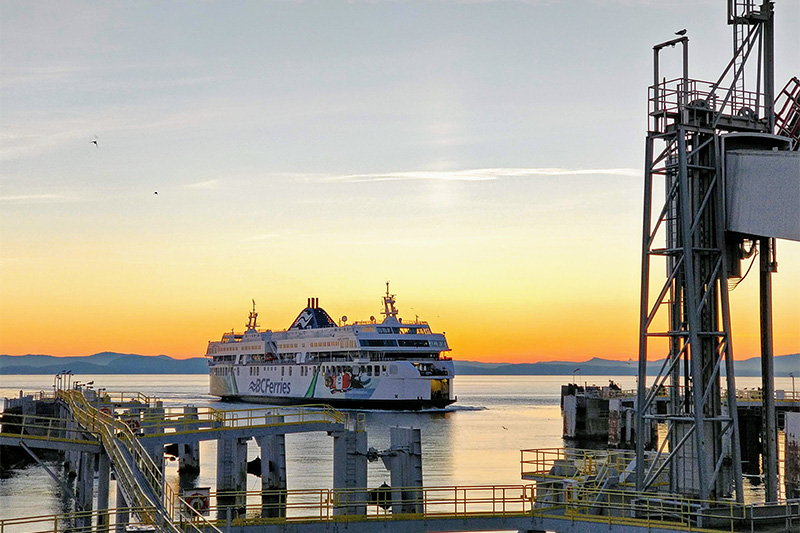 However, you'll need to take a ferry to Qualicum or Parksville. Ferry schedules are seasonal, which means you might need to spend the night in a nearby area, like Port Coquitlam, and then travel across the water the next day.
Decide whether you plan to drive or fly to your destination and what you'll bring with you. If you're flying, you'll need to evaluate how many bags you plan to check in, for example. If you are driving, you'll need to plan where to stop during the night.
Budget Moving Expenses
Every move comes with its own expenses. While buying a house is one major expense, moving often accrues dozens of small costs that add up. If you aren't careful, moving might be more expensive than you realize and could limit the renovation budget for your new property. Here are a few moving expenses to budget for.
Movers and moving trucks;
Boxes, tape, and packing materials;
Airfare or gas prices for your physical move;
Housing and hotel stays during travel;
Temporary housing costs before you can move into your new home;
Meals while travelling;
Expenses related to pet travel, food, and accommodation
Travel entertainment for kids
Even if you only have a week in temporary housing between your old home and future destination, those costs can add up.
Pack
There is an art to effectively packing for a move. Instead of packing all of your items at once, you can start filling boxes and donating items well before the move. Follow this process to effectively pack over an extended period:
Sort through your belongings and donate or throw out items you no longer need.
Immediately pack up items you won't need in the next few months.
Continue packing items as it gets closer to the moving date. Filling a few boxes each day can make this process easier.
Decide which items you need to travel with. These will be the last items you pack. Examples include travel clothes, pet food, and important documents.
If you feel really organized, create an arrival box to open once you step into your new home. This box includes living essentials like soap, toilet paper, paper towels, trash bags, and other items you will need immediately but might not have on hand.
During the Move
There are a million things to consider before you start a long-distance move. However, there are also things to plan for during the trip. You can take steps to keep your family calm and make the travel process smoother as you start your next chapter.
Prepare the Family
Start talking to your kids about the move as soon as the decision is made. This will give them time to process this upcoming change in their lives and ask questions about it.
On each day during the move, talk to your kids about what to expect. You can talk about how long the flights are or how long you plan on driving. This will help them understand what to expect.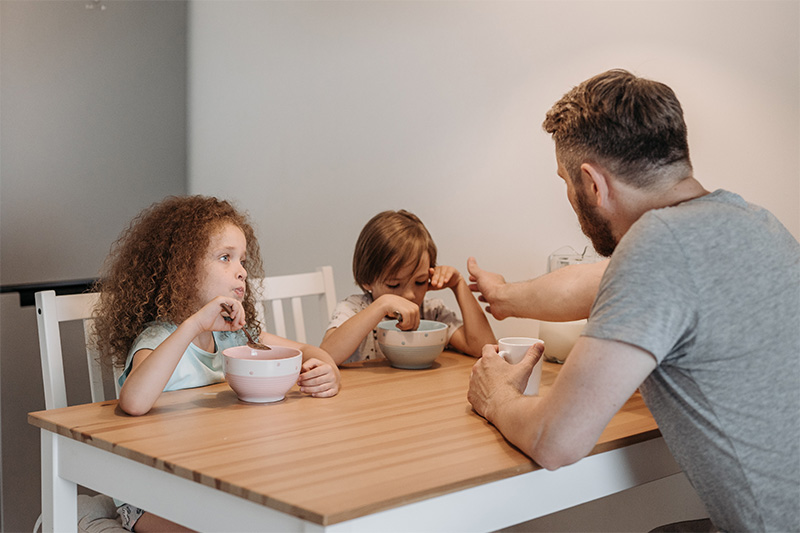 Also, before you leave, give your travel plans to an extended family member or loved one. This way they know where you are and how to reach you in case of an emergency.
Keep Important Belongings Within Reach
This can't be stressed enough. Make sure you have all of your important documents close by in case you need to produce confirmation numbers or identification cards. Also, make sure you have any medications you need on hand. Pack changes of clothes so you feel clean and have entertainment options for you and your kids.
Make sure you have the number of the moving company in case something important is left in the truck.
After the Move
You can start to exhale once everything is packed up and the moving truck has left. Here are a few more things to do before your work is done.
Double-check Every Room
Walk through each room to make sure it is completely cleared out before you lock the doors for the last time. When you arrive at your new house, walk through each room before you start moving in. See if anything was left behind that the old owner might want.
Change Your Address With Your Local Post Office
Visit the post office website to set up mail forwarding from your old address to your new address. You should be able to forward mail for up to a year. Additionally, start working through your accounts (credit cards, subscriptions) and update your new address. This way all mail arrives at the right place.
Your moving task list might seem endless, but you can work through it one step at a time. Stay organized and focused on what needs to be done so you don't get overwhelmed during your long-distance move.