Is It Easy To Move to Another Country?
Posted by Chris Fenton on Wednesday, January 11, 2023 at 3:00 PM
By Chris Fenton / January 11, 2023
Comment
Everyone who moves to another country will encounter challenges. Though some locations may be easier than others, you will always face more difficulties moving abroad than somewhere within your home country.
Regardless of where you choose to move, you will need to overcome certain issues and account for specific problems that are unique to living abroad. However, you will not be alone in these challenges. 8.7 million Americans and approximately 4 million Canadians live outside their home countries.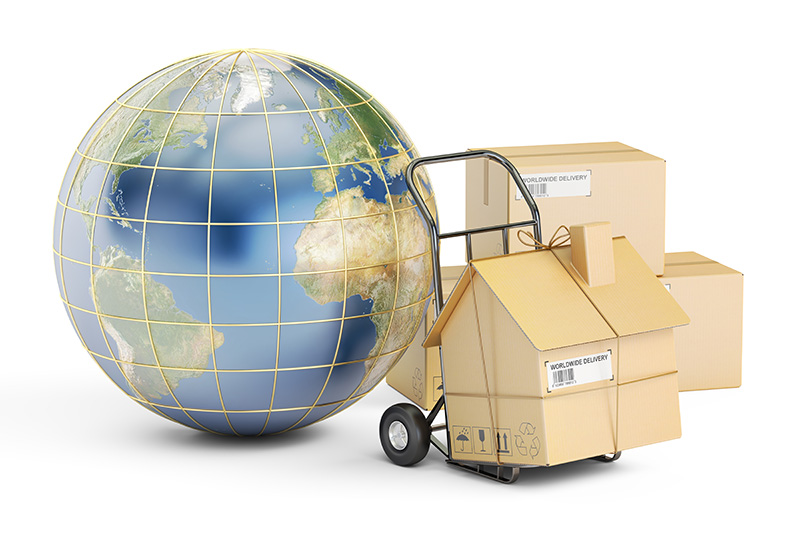 Here is a closer look at all the variables these people face when moving to another country and how they overcome the challenges of establishing a life abroad.
Reasons To Move Abroad
People may choose to move abroad for several reasons. These can range from pursuing a career or business opportunity to merely seeking out a different lifestyle or setting.
Here are five of the most common reasons people would choose to move outside of their home country.
Job opportunities - Some people may choose to move abroad to further their careers. Either they can find more advanced positions overseas, or they may seek a place where their skills are more valued or in higher demand.
Lower cost of living - Some people may seek to move out to a country where their money will go further. Such a relocation may allow them to either save money with a cheaper cost of living or enjoy a higher quality of life because of lower prices on housing, food, entertainment, and other costs.
Education - Some people may seek education or training opportunities in other countries. Studying abroad may come with some advantages, such as gaining exposure to specialized training unavailable in your home country, cheaper tuition, and other cultures and lifestyles.
Better real estate opportunities - Overseas property investment can be attractive for a few reasons. First, cheaper property prices may allow you to purchase a larger or more luxurious home. Second, real estate markets in some countries may experience faster growth than your home country, leading to more potential profits.
People also choose to move overseas to learn a new language, pursue a relationship, or for any other number of personal or professional reasons.
How To Move to Another Country
When you move to another country, you need to account for specific details that you might not consider if moving to another domestic location. Timing is also important. Arranging visas, reserving a place to stay, renewing a passport, and handling any financial or professional steps can take several months, so you need to start the process well in advance of your planned move date.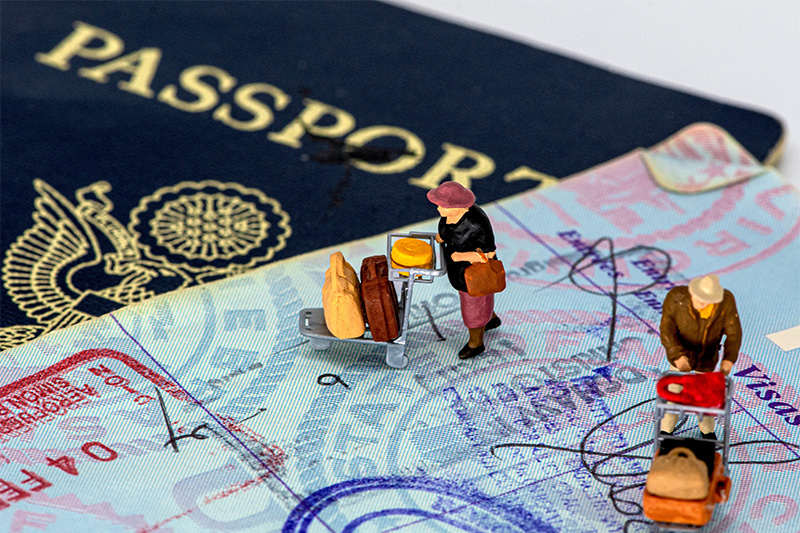 Here are the steps you need to follow when moving outside of your home country's borders.
Check your travel documents - The first step in moving abroad is to ensure you have an updated passport that will be valid during your stay. Depending on where you live, you will also need to secure the appropriate visa.
Plan a budget - You will need to ensure that your finances are in order, especially if you plan to purchase a home once you arrive. Keep in mind that you may need to cover unexpected costs related to moving and setting up your new home.
Study the local language and culture - If the local people speak a different language, it can help them to learn the basics. You won't obtain fluency in a few months, but if you learn enough, you will be able to communicate enough to get around and make purchases.
Arrange employment - Your employment plans may vary. If you are moving for a job, you will want to ensure it is fully arranged and approved as early as possible in the process. Some employers can also help with other aspects of your relocation, such as obtaining the correct visa.
Research tax laws - Tax laws are different in each country. In some cases, you may be liable for taxes in both your home and adopted countries. You should have a plan for how to cover taxes related to income and property before leaving so that you are not surprised by unexpected tax bills.
Plan for healthcare and banking - You should ensure that you have access to healthcare and purchase insurance if needed. Finally, you should confirm access to bank accounts and ATMs, which may require you to open a new account that you can access from branches or institutions in your chosen country.
Plan your living situation - If you are moving directly to the country, you should plan for a place to live while you seek a permanent home. If you have time, you can travel to the country first to seek the right home and purchase or lease it before you fully relocate.
One of the final steps is to find a mover or shipping company able to carry your possessions to your new home or price furniture, appliances, and other necessities in your adopted home.
What To Pack When Moving Out of the Country
Your packing list for moving abroad will differ from the items you put in your suitcase for domestic travel.
Climate-appropriate clothing - Be sure to research the weather so that you are prepared for each season you will encounter.
Prescription and over-the-counter medications - If you plan for healthcare, you will eventually be able to obtain necessary medicines, but laws and supplies may differ, so you should be sure to have several months of medicine.
Electrical adapters - Countries have different electrical currents and outlet shapes. Adapters can ensure necessary devices, such as a laptop for work, can function once you arrive.
Important documents - You should create photocopies of your passport and ID cards to use for identification purposes. You can also do this with insurance and banking information, keeping the copies in separate places from the originals.
You will also want to ensure you avoid bringing items not allowed in your adopted country by law. Anything like weapons, various medications, food products, and plants could be outlawed for different reasons, including contamination of local agriculture or ecosystems.
Top Countries To Move To
Here are five of the top choices for relocation.
Spain - According to an InterNations survey, Spanish cities like Madrid, Barcelona, and Valencia score highly in quality of life, leisure activities, and climate. Spain is known for its food, entertainment, and pleasant weather.
UAE - The United Arab Emirates also scored well on the InterNations survey. Dubai and Abu Dhabi, the two most popular of the seven emirates, scored highly for quality of life, transportation, health, environment, and leisure activities.
Australia - A survey of expats by global financial firm HSBC was very favourable to Australia. 92% of expats in the country recommended it as a stable place to live, while 90% praised the overall quality of life. English speakers will have an easy time adjusting to Australia because the language is universal and the accent is easily understood.
Switzerland - Switzerland was the other highly-recommended country on the HSBC survey. Its well-organized cities and excellent healthcare and public transport systems make it user-friendly, while the beautiful natural landscapes are also a major draw for expats.
Canada - Canada is another popular relocation destination because of its excellent services and attractive landscapes. Cities like Toronto and Vancouver have an international flair, with different neighbourhoods and suburbs each offering a unique experience. In British Columbia, for example, the cities of Kamloops and Chilliwack are havens for outdoor enthusiasts, while Surrey and Maple Ridge offer easy access to the urban attractions of Vancouver in a suburban setting.
You might also consider other countries based on culture, cost of living, or your personal preferences.
Is Moving Abroad Right For You?
People move abroad for a variety of reasons. Whether your primary goal is a change of scenery, a new career path, or a decision to move your life in a different direction, you will be confronted with a variety of challenges and different considerations you will need to account for before your move.
If you plan to move abroad, you should first consider if you are willing to adjust to differences in climate, lifestyle, and standard of living. You have to be willing to adjust to different cuisines and accept local cultural practices and customs that may be different from your own.
Even though you will need to accept these differences, proper planning can provide you with a home, workplace, and lifestyle that can fit your needs.