How Do Home Renovation Loans Work?
Posted by Chris Fenton on Monday, June 13, 2022 at 1:26 PM
By Chris Fenton / June 13, 2022
Comment
Recently renovated homes can be counted upon to fetch higher price tags on the real estate market than those in need of work, which is why many people who are planning to sell their house complete strategic upgrades that boost their home's value without breaking the bank.
The reasons homes that have undergone renovation projects are appealing to buyers are straight-forward. Curb appeal and first impressions go a long way toward enticing prospective buyers, and many home buyers are looking for move-in-ready properties to ensure their move is stress-free, letting them focus on the little details rather than major structural work.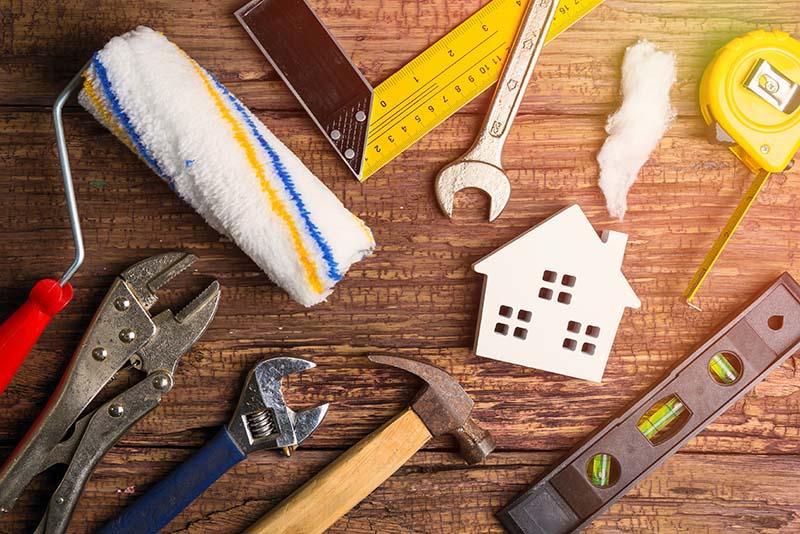 However, for homebuyers looking for affordable real estate investment options, buying a fixer-upper remains one of the best ways to get a home in a style and area that you love at a more affordable price than a fully-renovated home.
According to one study, around half of Canadians invested in home renovations during the pandemic, and around a quarter of homeowners in Canada are planning to make improvements to their homes in the near future.
Recent changes in the housing market—sending prices in communities across British Columbia skyrocketing—are one of the key reasons many homeowners in the province have completed renovations recently—often improving multi-purpose spaces that could be desirable to prospective buyers in a wide range of circumstances.
Of course, purchasing a home is a sizeable investment for anyone, and the cost of renovations may seem out of reach to real estate investors who are eying homes with purchase prices already at the furthest extremities of their budgets. Most people know someone who has seen a home renovation project extend past its planned timeline and budget—extensive planning and consulting with experts is essential to keeping any home renovation project on track.
There are numerous additional costs and fees associated with purchasing any home, too. Many homeowners have found themselves in the situation of planning renovations that then have to be pushed back indefinitely after unexpected costs emerge, leaving their property in an unsatisfying, unfinished state.
Home renovation loans can be of huge help to real estate investors. They can put extensive renovation projects within reach of real estate investors with a wide range of budgets, opening up a far more comprehensive range of prospective properties to buyers, whether these investors are looking to do work themselves or hire expert help.
Many Canadians aren't even aware that home renovation financing loans exist and that they are among the most affordable and straight-forward ways to increase renovation affordability.
Let's take a closer look at how home renovation loans work in Canada and how they could work for you and your real estate investment goals.
When to Consider Renovation Financing
It is generally feasible to secure home renovation financing for projects that will cut down on long-term costs or increase a property's value. Lenders tend to like to see plans for projects that have proven results in increasing the value of properties and appealing to a wide range of buyers.
In addition to improving aesthetics and livability, some home renovation projects tend to increase property values by more than the renovations themselves cost.
Some truly cost-effective renovation projects include insulating an attic, making basement improvements, remodelling the front door areas, and renovating bathrooms. While renovation projects of this sort may not be as flashy as installing a pool or other recreational additions, they tend to be no-brainers for enterprising real estate investors looking to maximize value.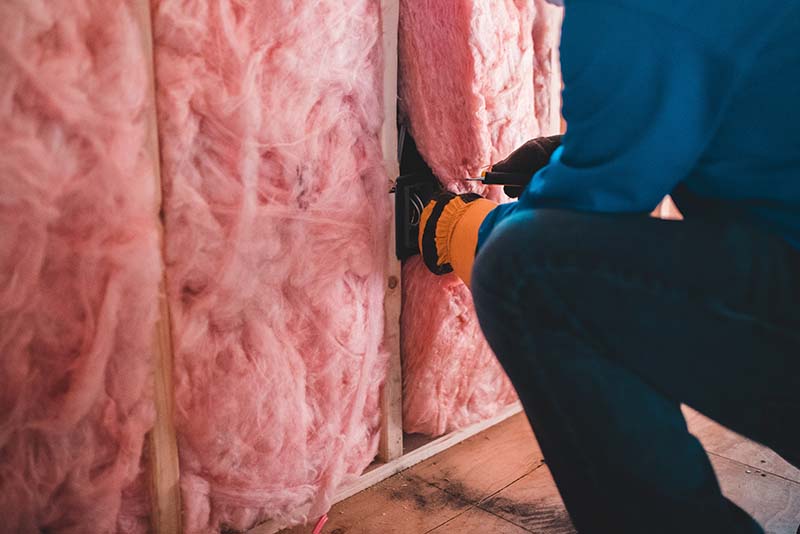 Renovation mortgage financing can also be a great idea if you need to make your home a safer place. Whether it's improving your home's windows, siding, or roof, these core areas related to weatherproofing and energy efficiency can be tackled after securing a home renovation loan. They are sure to make your property more appealing to future buyers, too.
Renovation financing plans may be particularly appealing to real estate investors in British Columbia at the current time, with the cost of properties at or around historic highs in communities across the province. For many buyers, properties that require some significant work may be among the only feasible investment opportunities in a given market.
Recent measures, including increased mortgage interest rates in the country, have been showing signs of cooling off the housing markets across British Columbia. Still, the fact remains that properties in many of the province's most desirable markets may be out of reach for many first-time investors.
Coupled with the current notably high costs of wood and other construction materials, real estate investors are feeling the pinch these days. Combining your renovation expenses with your mortgage or using the equity from your existing mortgage to secure a renovation loan are straight-forward options that offer the benefit of long amortization periods. Offering reduced payments compared to personal loans gives homeowners more of a financial break when the financial pressure is on.
An Overview of the Types of Renovation Loans
The key characteristic of a home renovation loan—compared to other types of loans that could be used to fund renovation projects—is that they take into account the after-renovation value of your home. That means the bank will consider your home's value after the renovation is complete, which is factored into how much you can borrow.
This differs from other loan packages offered to those looking to undergo construction projects. Many loans that cater to those with home improvement goals are simply unsecured personal loans or lines of credit with limited loan sizes, short terms, and high-interest rates.
On the other hand, renovation loans give homeowners credit for the future value of their property, which can bring home renovations more in line with different types of large purchases. Long-term financing plans exist for most of life's large expenses, including cars, homes, and schooling—it makes sense for similar financing to be available for those looking to take on the expense of improving their home.
While most homeowners know that home equity loans and cash-out refinance exist, these options only work for homeowners who have built up considerable equity in their home, which they can then put to work for themselves to make improvements.
For recent homeowners who haven't built up considerable equity, it's possible to use renovation loans to tap into future equity instead while still getting a reasonable insurance rate. Various options are available to Canadians when it comes to renovation mortgages. Let's look at some of the possibilities.
For Extensive Home Improvement
A RenoFi plan is considered one of the ways to get the most money towards your renovation with the lowest monthly payment. Factoring in what your home will be worth after the renovation, RenoFi plans also tend to offer the benefits of offering terms of up to thirty years and allow you to stay locked into the rate of your first mortgage, not requiring refinancing.
According to the RenoFi loan calculator on renofi.com, with a current home value of $450,000 and a projected renovated home value of $600,000, you could secure a home renovation loan of $150,000, considering an existing mortgage of $350,000. These dwarves the standard home equity loan for the same property value, around $55,000.
For large-scale home renovation projects, a home renovation loan that considers your home's future value is one of the most effective ways to maximize the funds you'll have access to.
For Large to Mid-sized Home Improvement
Many banks offer mortgage add-on plans, which are a form of home equity loan. Home equity loans are also often used as a way to secure financing for other projects. For example, people use home equity loans to fund education for themselves or their children or to consolidate other debt at a higher interest rate.
For home renovation loans, a mortgage add-on loan offers one benefit over home renovation loans—they don't require as extensive planning or paperwork with regards to the renovation work to be completed. This could appeal to real estate investors who aren't as sure about how extensive their renovation plans will end up being and would prefer to take things as they come.
The downside of mortgage add-on loans compared to home renovation loans is that they are based on the equity built into one's home, making them less effective for recent investors. They also allow access to smaller amounts of money than home renovation loans, as they don't consider the home's post-renovation value.
For Small Home Improvement
If your home renovation plans aren't as large and don't require you to have access to all of the funds at once, a credit line from your bank can be the most effective option for some real estate investors.
This may seem counterintuitive, as credit lines tend to have higher interest rates than loans that use your equity. However, you may save money over time with a line of credit if you don't need all your money upfront—slowly paying for expenses as they emerge and paying off the line of credit as you go along to minimize interest costs.
Using a loan calculator and inputting projected costs for your project is an excellent way to determine how you can pay the least interest over the length of your project. The best option for your renovation plans will depend mainly on the length and scope of your project, your credit score, the amount of equity you've built up, and the payment plan you decide upon with your contractors.
Environmentally Friendly Home Improvement
As the world pivots towards environmentally conscious options, rebates, credits, and benefits are passed on to homeowners who make environmentally conscious upgrades to their homes.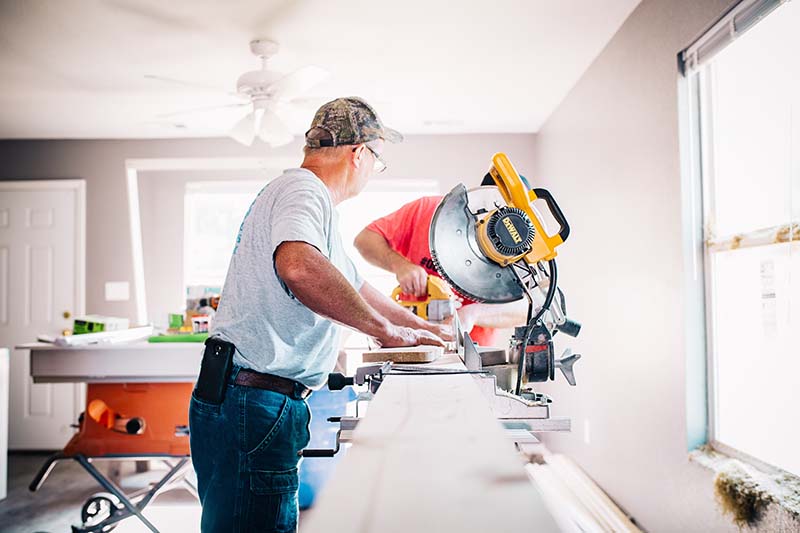 Renovation plans involving solar thermal systems, energy-efficient appliances, and other environmentally conscious decisions tend to qualify for reduced interest rates through certain banks.
By implementing a home energy audit into the planning stages of your renovation work, you can ensure you're maximizing your access to the financial perks of going green.
Purchase Plus Improvement Mortgages
If you're considering buying a property that you know will need substantial work, another solid option can be a purchase plus improvement mortgage, which some banks offer.
With a purchase plus improvement mortgage, you'll complete the work that your home requires using your own funds. After the work is completed, your lender will release the money back to you, increasing your mortgage amount correspondingly. For instance, if you secure a purchase plus improvement mortgage for an additional $25,000 in addition to a mortgage of $400,000, the $25,000 will be released to you after completing the work, and your new mortgage amount will be $425,000.
A purchase plus improvement mortgage offers the benefit of providing homeowners with access to the money they need for their renovation at a low rate of interest—the same rate as their mortgage overall.
The downside of a purchase plus improvement mortgage is that it requires you to have the money needed to finance your renovations upfront before reimbursement. While you'll be able to replenish your savings once the bank releases the funds, this plan won't be feasible if you don't have access to the capital upfront.
Purchase plus improvement mortgages also don't offer access to as large of sums as home renovation loans. For instance, Manulife offers purchase plus improvement loans for up to 10% of the home's value, up to a maximum of $40,000. Additional funding may be necessary for real estate investors whose renovations will exceed this amount.
Frequently Asked Questions About Home Renovation Loans
Are there conditions that disqualify some borrowers from home renovation loans?
Like any type of loan, there are certain conditions that providers of home renovation loans require borrowers to adhere to. Your credit score will be taken into account to determine your history of paying loans on time.
Like with your home's mortgage, lower interest rates are available to those with higher credit scores. Your debt to income ratio will also be considered when applying for a home renovation loan. Your DTI analyzes what you owe versus what you make. If that number is above 45%, you're less likely to be able to be approved for a renovation loan.
Of course, many of the preconditions for success with a home renovation loan are similar to those that will be required for your mortgage. Suppose your credit score and DTI are mortgage ready. In that case, your chances of securing a loan for home renovation work are high, provided that the scope and nature of the renovations are in line with typical conditions that apply to home renovation loans.
Typically, home renovation loans are only available to those looking to make improvements to their principal home and not to investment properties, for which other financing options exist. They are also typically unavailable to those looking to tear down a property and build something new from scratch—financers will be looking for those looking to renovate existing structures.
If your planned renovation project is minor in scope and cost, you may also not qualify for a home renovation loan. A personal loan—whether secured or unsecured—may be a better option for less expensive projects. For several other reasons that some borrowers may not qualify for a home renovation loan, consult this handy list.
What documentation is needed to apply for a home renovation loan?
Home renovation loans are often more convenient than standalone personal loans for renovation work since they can be integrated into your existing mortgage. However, there is relatively extensive documentation to provide.
You'll need to provide documentation about the contractor whose services you'll be enlisting. You'll also need to provide a detailed cost estimate about the work to be done and the renovation plans that your contractor will be using.
Finally, your lender will likely want to see a preliminary renovation contract, which will detail your payment schedule, the procedures that'll be followed, and the project's timeline.