Home Selling Checklist
Posted by Chris Fenton on Monday, October 24, 2022 at 10:00 AM
By Chris Fenton / October 24, 2022
Comment
The idea of selling your home can be an overwhelming one. There are so many different things to think about and even more things to do. A complete home-selling checklist goes a long way to taming the chaos and allowing you to tackle one thing at a time.
A seller's checklist helps ensure you don't overlook a crucial step that could affect the whole home selling process. It enables you to maximize your ability to sell your home for top dollar.
The Comprehensive Sellers Checklist
This twelve-step checklist covers everything you need to do to sell your home effectively. The key is to take the steps one at a time and deal with each step comprehensively. This will help you manage your stress level and ensure you don't miss anything.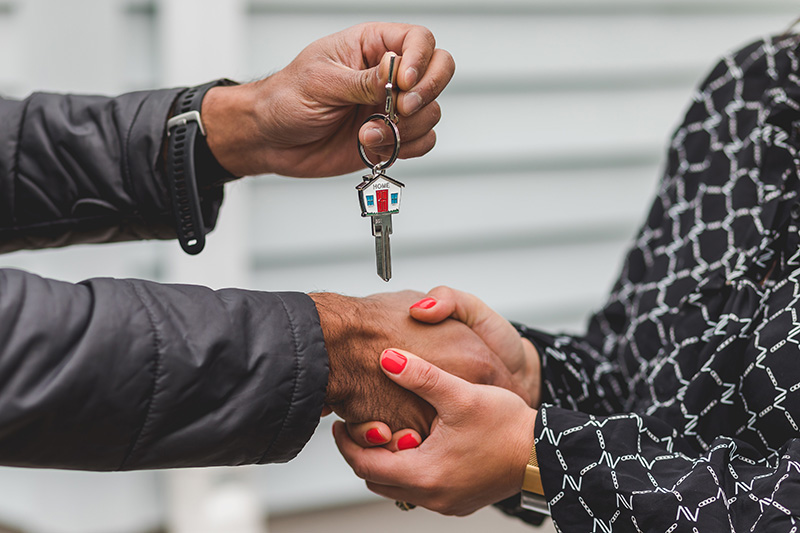 Determine the Price of Your House
Firstly, you need to start with an idea of what your house might fetch in today's market. This will help you determine if selling your home is the right move for you and inform any decision about where you will move once you sell.
As a home seller, it is exceedingly complex for you to accurately determine today's market value. To evaluate your house correctly, you need a professional to analyze recent comparable sales in your area. There are two ways to get a precise home valuation: Hire a professional appraiser; or reach out to a real estate agent to arrange a complimentary home valuation.
It's perfectly ok and often advisable to have multiple real estate agents come through to price your house. When picking a real estate agent, you want to consider their reputation and find someone who has recently sold several homes in your area.
Decide if You Are Going to Buy First
Once you have an idea of your property's market value, you need to decide if you will sell or buy your next home first. There is no correct answer to this question; it comes down to a personal choice, and each option has pros and cons. You'll want to take the time to fully understand the pros and cons, consider your financial situation and risk tolerance, and make the right decision for you.
Contact a Reputable Local Home Inspector
This step in the home selling checklist is optional, but you'd be wise to consider it carefully. A reputable home inspector can help you determine any maintenance or repairs that need to be addressed. In rare circumstances, they identify significant problems that will affect the value of your house. While none of us want to find issues with our house, it's far better to know about them upfront and not during a potential Buyer's home inspection.
When a seller obtains a home inspection report prior to listing, it is called a pre-inspection. It's a valuable tool in helping you sell your house and receive top dollar. With a pre-inspection, the potential buyer enters into the negotiation with a strong understanding of the house's condition, avoiding stressful renegotiations later in the process.
Rent a Dumpster
Let's face it, we all collect junk over the years. When it comes time to really pack your house up and move, you're going to end up recycling and throwing away a lot of old stuff. It's better to get ahead of this by decluttering your house now. Minimizing the clutter in your house and storage will give the home a better feel to potential buyers and, in many cases, make the rooms feel bigger.
Create a Great First Impression
When it comes to selling a house, first impressions are everything! This is one of the most important steps in the home selling checklist. There are essentially two first impressions: When a potential buyer pulls up to the house; and when they walk through the front door. You want to address both.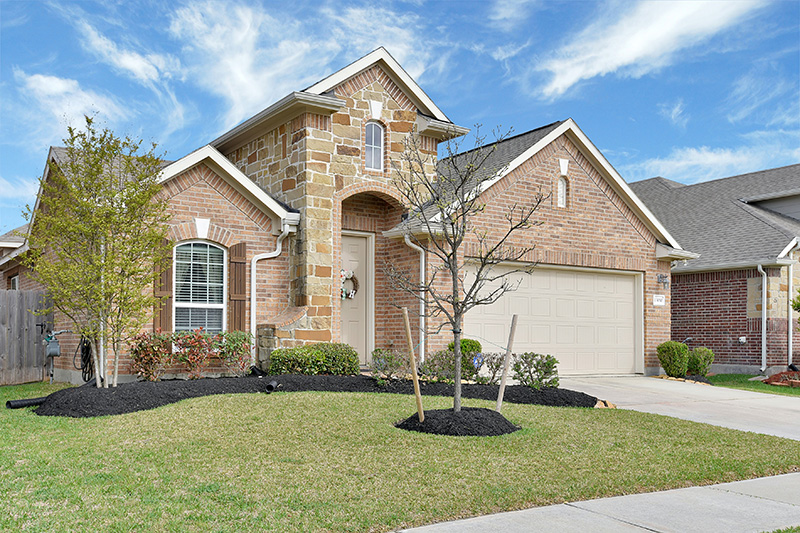 Stand at your curb and pretend you've never seen the house before. What do you notice? Make a note of any minor repairs you observe, plant some new shrubs to add to the landscaping, and touch up any paint to the front of the house. Next, repeat the same process once you open the front door. A potential buyer unconsciously uses the first impression to judge the overall care that has gone into the whole home. So make it count!
Repaint Walls With Neutral Tones
If you love your paint colours, you may find this step challenging. However, fresh paint is the best investment you can make. Because everyone has different tastes, you'll want to choose neutral colours that appeal to a broader range of people. Another important consideration is that light colours make rooms feel bigger, which is what we want.
Hire a Professional Cleaner
Regardless of how tidy and clean you keep your home, you should hire a professional cleaner to do a comprehensive deep clean. If you have carpets, then hire a professional carpet cleaner too. The most important thing about a deeply cleaned house is that it reduces the odours we have become accustomed to. This is another investment that will pay you back handsomely.
Minimize Personal Belongings
When potential buyers visit your house, you want them to imagine themselves living there. If there are family portraits or unique works of art around the house, that becomes difficult. You do not have to go overboard with this step, but consider putting the more personal belongings away.
Your home's kitchen and bathrooms should be given special attention. Before any showings, clean off all the countertops and put away all personal belongings from these two rooms.
Let There Be Light
Nothing makes a home show better than plenty of light. In this step of the home selling checklist, all you have to do is walk around the house and replace any burnt-out bulbs. Then before each showing, make sure all the lights are turned on, and the blinds or curtains are open. The only time you may want to leave a window covering closed or partly closed is if that window gives a view of a potential eyesore in a neighbour's yard.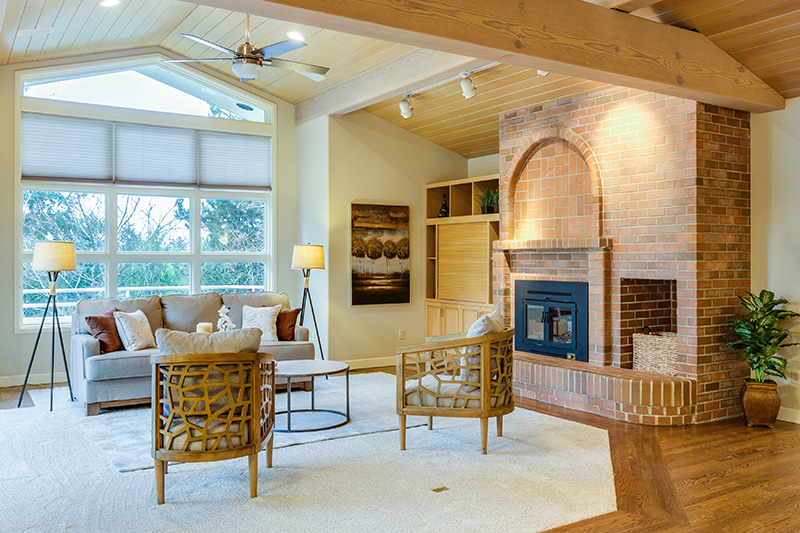 Hide the Wow
If you have something you really love, chances are the potential buyer will love it too. This can be a beautiful piece of art or furniture, a family heirloom, or even just an impressive TV. If you love it and you want to take it with you, remove it from sight before you put your house on the real estate market. We call this hiding the wow! Otherwise, the buyer might ask for it in their purchase offer. Hiding the wow is also an important safety step. While thefts from listed houses are very rare, it's still a good idea to put valuables away.
Consider Staging
Professional home staging can increase the ultimate sale price of your house. While this step in the seller's checklist is purely optional, it's wise to consider a consultation with a great home stager. Virtual staging is a modern alternative to home staging, which is effective if you have several empty rooms. Some marketing companies can take a marketing photo of an empty space and digitally stage it.
Hire an Amazing Real Estate Agent
Selling a home is a nuanced process. The marketing of a home is equally nuanced and can dramatically affect your ability to find a buyer willing to pay top dollar. Now that you've completed every step in the home selling checklist, it's time to interview some amazing agents to find out what they can do to help you. Even if you are considering selling your home yourself, it's a good idea to have an open mind and interview at least one great real estate agent. At the very least, you'll learn something, and at best, you'll build a trusted relationship with someone who will keep you safe and help you achieve your financial goals.