Freshwater Fishing on Vancouver Island
Posted by Chris Fenton on Tuesday, June 1, 2021 at 12:00 PM
By Chris Fenton / June 1, 2021
Comment
Comox Lake
Comox Lake is a popular destination for freshwater fishing. The lake itself is glacier fed and produces the best fishing conditions during spring and fall. Rainbow Trout, Kokanee, Char, and Dolly Varden are most common in Comox Lake. You can bring your boat and launch it the west end of the lake for $6. Comox lake is also a popular destination for boating, canoeing, kayaking, and swimming. This is the perfect place for the whole family. Comox Lake is near Cumberland and if you are on Highway 19 there is signage directing you to the Lake. Amazing Vancouver Island has an article with more information.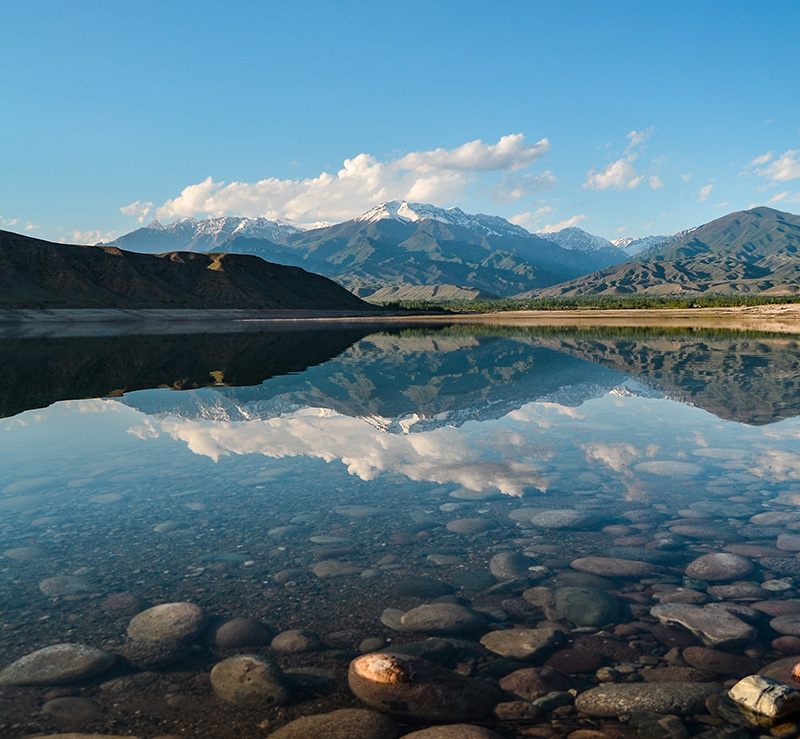 Cowichan River
Cowichan River is an internationally known river for flyfishing. This river boasts Steelhead, Rainbow, Brown and Cutthroat Trout. For best chances it is suggested you fish for Trout between March and June and Steelhead from December to March. The Brown Trout in this river has been said to average between 16 – 18 inches. It is important to abide by all closures so if you are unsure if a particular area is open be sure to do some research prior to going out. Tourism Cowichan has some more info on what flies the Trout respond best to.
Nimpkish River
Nimpkish River is located in Northern Vancouver Island, and is the largest river on the Island! Back in the 80's and 90's the area around Nimpkish River was heavily logged with resulted in a substantial decline in steelhead numbers. However over the years the Resource management board has dedicated themselves to increasing those numbers. If you fish this river be mindful of the numbers and be ethical in your fishing practices. Steelhead in this river are known to put up a good fight, yes even the small ones. Due to the secluded area bears and other wildlife are prominent so be alert.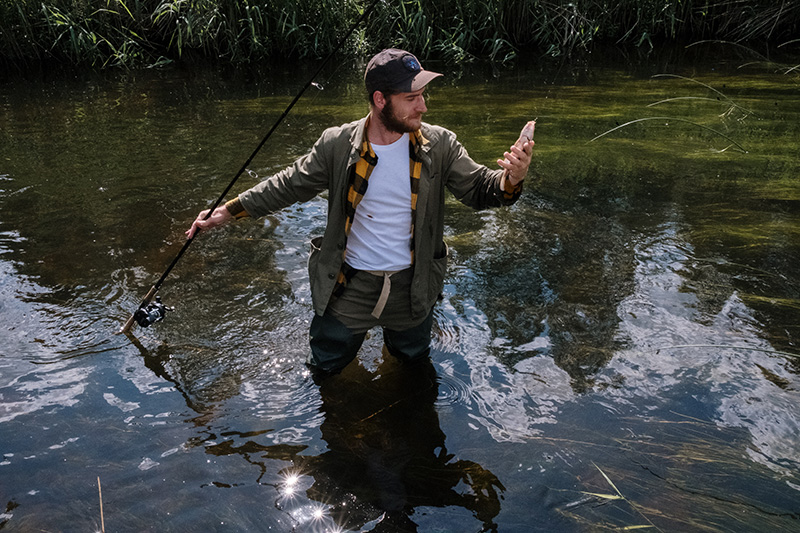 Gold River
Gold River is between Campbell River and Tahsis. The river itself actually has a gold hue and many believe the cedar sediment in the water is what causes this. Steelheads are found in Gold River and have been said to vary from 5 – 20 lbs. While winter is suggested for best odds, many say you can fish any day of the year and still catch some. You drive through Strathcona Park to get here, and it is home to many hikes, so take a break and go on a quick hike along the way.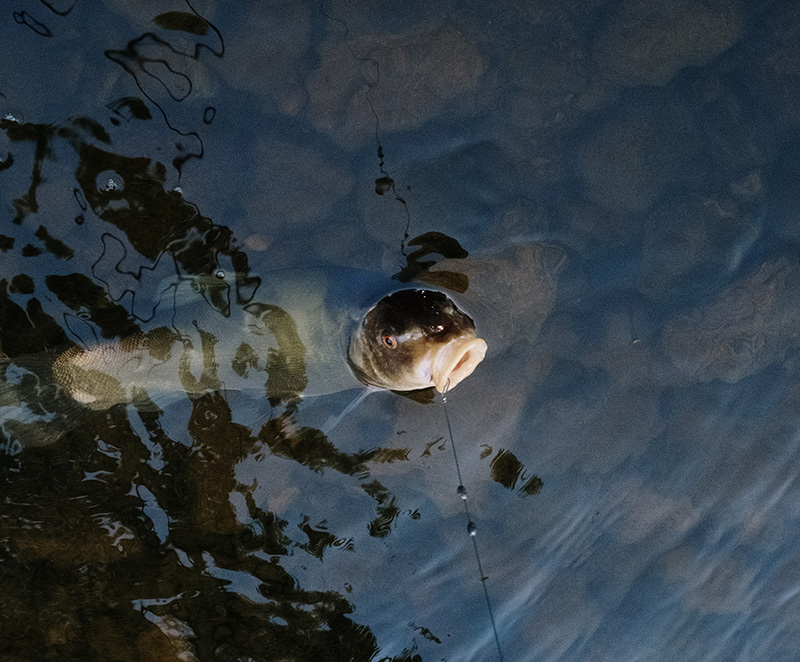 Sproat Lake
Sproat Lake in Port Alberni is a universal lake, from swimming, water sports, kayaking and even fishing, Sproat lake is a popular Vancouver Island destination. But do not worry because the lake itself is huge so you can be sure to find an area all to yourself. Between April and May Steelhead are prominent while April to June Rainbow Trout is present. Sproat Lake is catch-and-release only so be sure you are up to date with the Freshwater Fishing Regulations.
Stamp River
Stamp River also located in Port Alberni and is a well-known river for anglers. While it does not present record size fish, the chinook salmon tend to be on average larger than other rivers populations. Studies have shown that these fish tend to spend at least four winters out at sea opposed to only three, which is common for most other populations. This contributes to their size because they have more time to eat and butter up. During November to April the Stamp is also home to coho and steelhead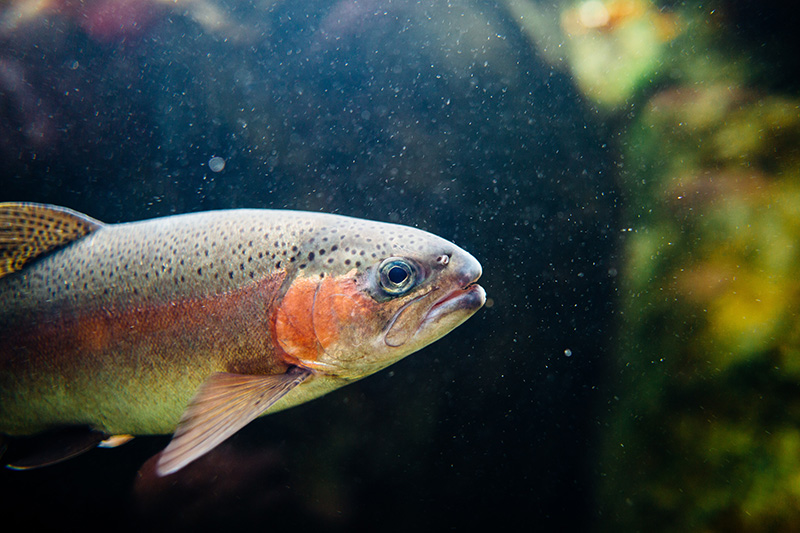 Elk Lake
.Elk Lake in Saanich is a multi-use lake for recreational activities and fishing. There are multiple fish species in the lake. The lake itself has two boat launches; one at the northern end of the lake and one near the Elk Lake Rowing Center. The lake is stocked with rainbow trout by the Freshwater Fisheries and some last multiple seasons growing into trophy size fish. Other species that can be found in Elk Lake are smallmouth and largemouth bass, and cutthroat trout. You can also fish from the shores of Elk Lake due to well maintained trails along the shore.
Conuma River is between Gold River and Tahsis and has large gravel shores, super clear water and deep pools. Chinook, Chum, Coho, rainbow, and cutthroat are some of the species found in Conuma River. Conuma river is within walking distance to Nootka Maine Adventures resort Moutcha Bay (which is mentioned on a previous blog: Fishing Lodges on Vancouver Island: North & Central Island). Just up the road from Moutcha Bay, lies the Conuma River hatchery which is federally operated and is a chinook enhancement facility. Every year this facility released approximately 3.5 million salmon into surrounding rivers and estuaries. Checkout Nootka Marina Adventures website where they have more detailed information.