Four Parks You Must Experience on Vancouver Island
Posted by Chris Fenton on Tuesday, February 2, 2021 at 1:00 PM
By Chris Fenton / February 2, 2021
Comment
Strathcona Provincial Park
Strathcona Provincial Park covers a large portion of the central Island. It is also British Columbia's oldest provincial park dating back to 1911. This park is also Vancouver Island's largest park. Strathcona offers mountains with snow covering their peaks year-round and lakes bordering their bases. Strathcona Provincial Park is also home to Canada's highest waterfall that drops 440 meters known as Della Falls. However, this waterfall is not seen by many is it involves a strenuous hike through the park. Due to the parks varying elevation, it presents users with an array of trees and floral displays. Anything from Douglas-fir to western hemlock can be found. As for flowers you will be sure to see heather, monkey flowers and lupine to name a few. Since Strathcona Park spans so much of Vancouver Islands forests, you can be sure there is an abundance of wildlife such as coyotes, grizzlies, elk, wolf, and even porcupines. For anyone who loves fishing, you are in luck because this park offers anglers a variety of bodied water to cast your rod in. If backpacking is more your style this is the park for you. However, it is important to be prepared and self-sufficient if you plan to take on this rugged wilderness. Strathcona Provincial Park does not provide backpack users with trail maps; therefore, you must be comfortable and capable of navigating your way. However, for anyone who wants to enjoy the wilderness the park does provide an array of routes and trails which are available on a map. If you want to learn more about what this park has to offer VancouverIsland.com has a great guide.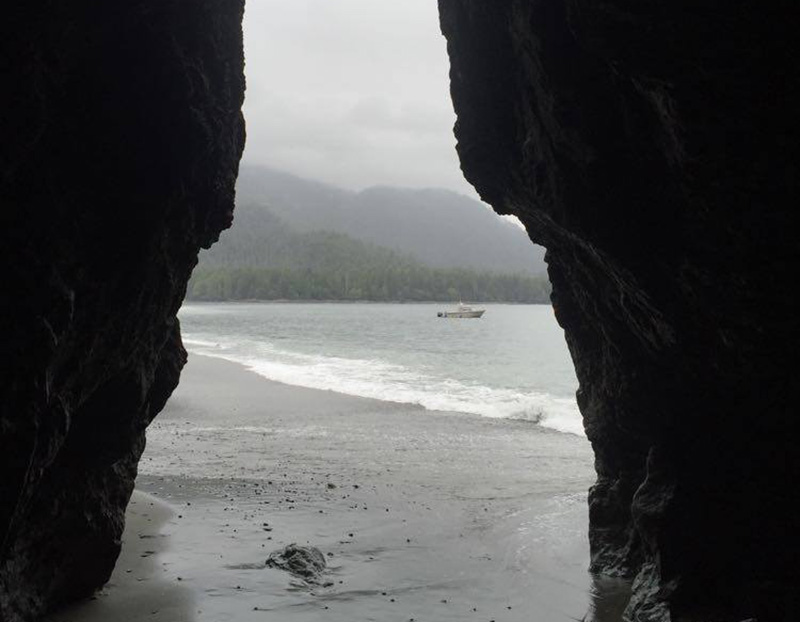 Juan de Fuca Provincial Park
Juan de Fuca Provincial Park is found in Vancouver Islands southwest point. This park offers users 47 km of hiking trails which follow the coastline. This is the perfect weekend getaway with your friends or even just a day trip. You can take a car and drive the beautiful windy road and stop at one of the four trailheads at China Beach, Sombrio Beach, Parkinson Creek and Botanical Beach. The trail gives users the option of multi-day hiking or easy hiking for day trips. For those of you who enjoy camping, bring a tent, have a fire (only permitted on the beach below high tide marks) and fall asleep to the sound of crashing waves. The park offers users with well maintained trails and boardwalks down to the ocean. At the far western coast of the park near Port Renfrew, Botanical Beach is found with a perfect loop trail that takes users to the coasts edge and through the forest. With the wild waves crashing against the rocks this is a wild west coast experience like no other. For more information about Juan de Fuca Provincial Park check out VancouverIsland.com.
Pacific Rim National Park
Pacific Rim National Park is broken into three regions: Long Beach, the West Coast Trail and the Broken Group Islands. Long Beach is a popular destination for tourists and has more than one million visitors annually. Activities done around long beach include hiking through trails in the rainforest, surfing, kayaking around the bordering islands or taking a stroll on the never-ending beach. Nearby in Tofino and Ucluelet, whale watching and visiting local hot springs are popular activities among tourists and can be offered through a variety of tour companies such as Ocean Outfitters
The west coast trail is a must do for many outdoor enthusiasts. This trail takes on average a weeklong to complete as users hike 75 km from Port Renfrew to Bamfield. This trail offers everything from rainforests, to sandstone cliffs, secret beaches, suspension bridges, waterfalls and rivers. This truly is a once in a lifetime opportunity. This trail is not for the lighthearted, it is essential users are prepared and experienced before taking on this task.
The Broken Group Islands are located closer to Ucluelet and contain over one hundred islands. Visiting all these islands is only possible by boat or air. However, this is a popular destination for kayakers as there are many sheltered bays to paddle around in. For someone who wants to truly experience the beauty of this Park there are a variety of upscale accommodations such as Clayoquot Wilderness Lodge. Located in the Clayoquot sound and just a short boat ride or plane ride from Tofino. This resort offers the ultimate glamping experience.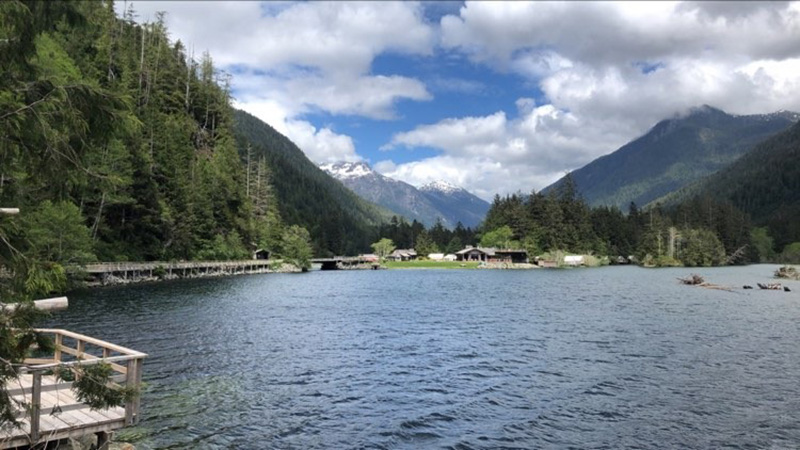 Cape Scott Provincial Park
This last park is located at Vancouver Islands most norther tip. It is the Islands most remote and untouched park so if you want a wilderness experience like none other, Cape Scott Provincial Park is the place for you. The park offers users a five-day backpacking hike through 23.6 km of thick trail which begins at the trailhead and ends at the beautiful lighthouse at Cape Scott. Make sure to bring rain gear because the wild waves crashing on the coast will be sure to get you wet. Cape Scott has a heavy black bear population, so it is crucial users are prepared. This coast is also shared with cougars and wolves so be sure to be always alert and aware of your surroundings. For more information about where to hike, rules and tips look at Happiest Outdoors blog on Cape Scott.