Fishing Lodges on Vancouver Island: Central & North Island
Posted by Chris Fenton on Thursday, May 27, 2021 at 12:00 PM
By Chris Fenton / May 27, 2021
Comment
Duval Point Lodge
This resort is tucked in a calm bay near Port Hardy. Due to their location, virtually millions of fish migrate right past the area every year. Making this a prime location for any avid angler. To get here, it is a days drive from Nanaimo plus a short boat ride to the lodge or a 55 minute float plane ride from Vancouver. For accommodation there is a mix of floating lodges, large and smaller land-based lodges. You can rent a boat, bring a boat or have a licensed guide take you out. Check out Duval Point Lodges website for more information.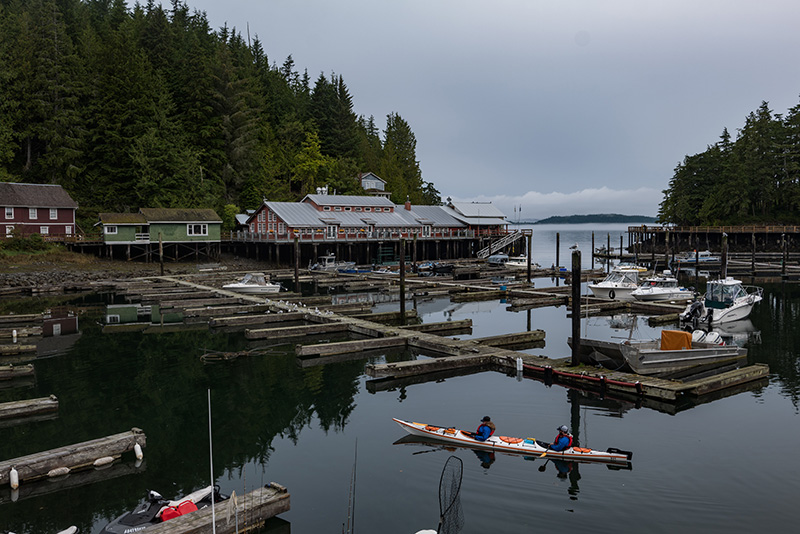 Bear Cove Cottages
Port Hardy is a popular destination for anglers. Due to its location at the northers tip of the Island, anglers can get in front of the Chinook migration while they head south. Bear Cove Cottages offer beautiful cottage accommodation for you to stay while you go fishing. Wade Dayley is a well known fishing guide in the area and offers charters out of Bear Cove Cottages. Check out their website for more information.
Painters Lodge
This lodge is near prime fishing grounds for salmon, halibut, lingcod and rock fish. There is a large selection of accommodation which ensures you will find something you like. The dinging room at Painter's lodge is beautiful with views of the ocean. After your meal go unwind in the Tyee Pub and play a round of pool while exchanging fishing stories. Painter's Lodge offers a variety of packages so be sure to check out their website for more information.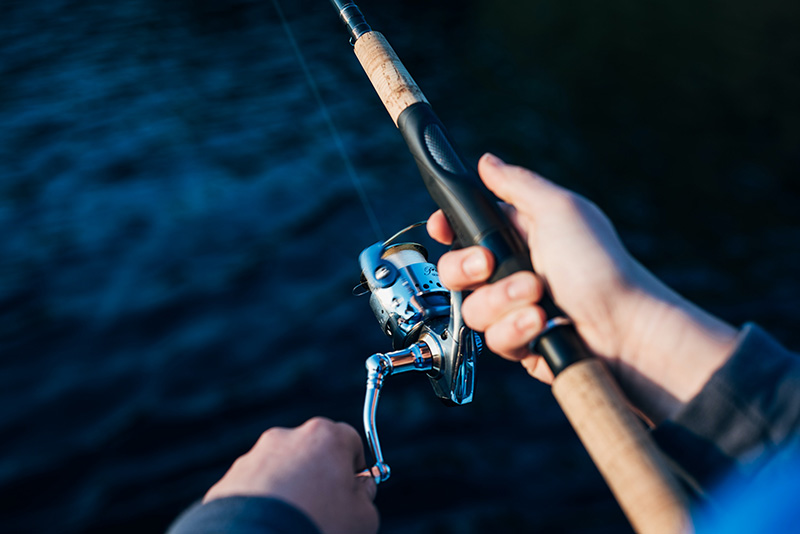 Dolphins Resort
Dolphin Resort is located just north of Campbell River and offers cozy cabin accommodation with personal hot tubs! Talk about relaxing after a long day on the water. Dolphin resort has well known and reliable fishing guides and has been offering fishing charters for over 60 years. While you're fishing you will likely see other marine life such as whales, dolphins and seal lions. Dolphin resort is near rivers which also provides the opportunity to freshwater fly fish. This is the perfect option for anyone who is susceptible to sea sickness. Here is a link to their website for more information.
Nootka Marine Adventures
Nootka Marine Adventures provides guided fishing and boat rentals through any of their three fishing resorts. Moutcha Bay is their main resort and is situated on land with beautiful views of Conuma Peak. Nootka Sound Resort is a floating resort in Galiano Bay, which is only a 15-minute boat ride from Moutcha Bay. Lastly, Newton Cove Resort is Nootka Marine Adventures newest addition and is also a floating resort. Newton Cove is an hour boat ride from Tahsis and is located in the Espinoza Inlet just off of the Esperanza Inlet. Newton cove offers amazing salmon, halibut and lingcod fishing doe to its close proximity to the open ocean. Both floating resorts are boat or floatplane access and offer flights from Vancouver. To learn more check out their website.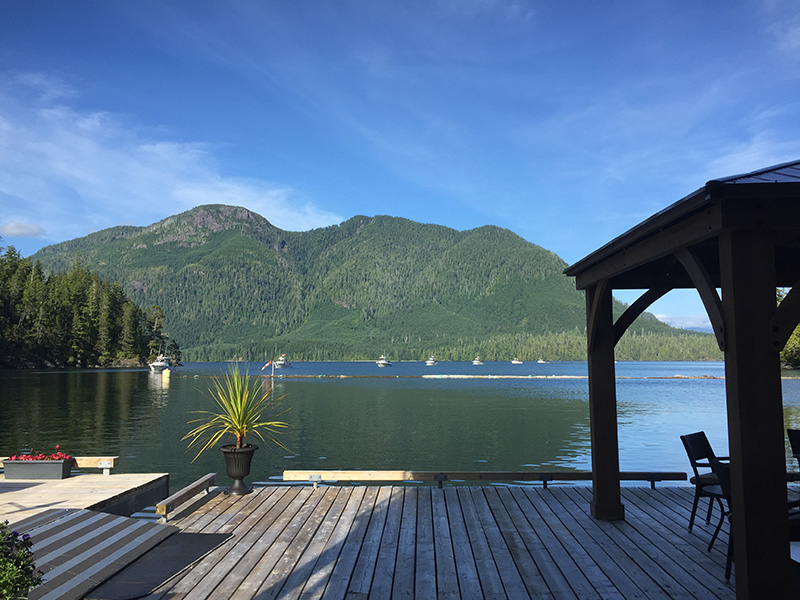 Nootka Wilderness Lodge
This floating lodge is actually located in the same bay as Nootka Sound Resort. This lodge offers prime fishing within a few minutes of hoping on your boat. As for the lodge itself, there are 12 guest rooms which mean your stay with be personal and unique. Getting to the lodge is an adventure in itself. You can get a float plane or helicopter from campbell river, Vancouver or Seattle. Check out their website for more information.
Eagle Nook Fishing Resort
You will find Eagle Nook Resort nestled in the Barkley Sound. This resort is only accessible by boat or plane which is half the fun. To arrive by boat you can leave from China Creek Marine which is only 15 minutes from Port Alberni. Eagle Nook also offer corporate retreat packages! As for the fishing, you can bring your own boat or take a guided charter. The area is known for phenomenal salmon, halibut, rockfish and lingcod fishing. Check out their website for more information.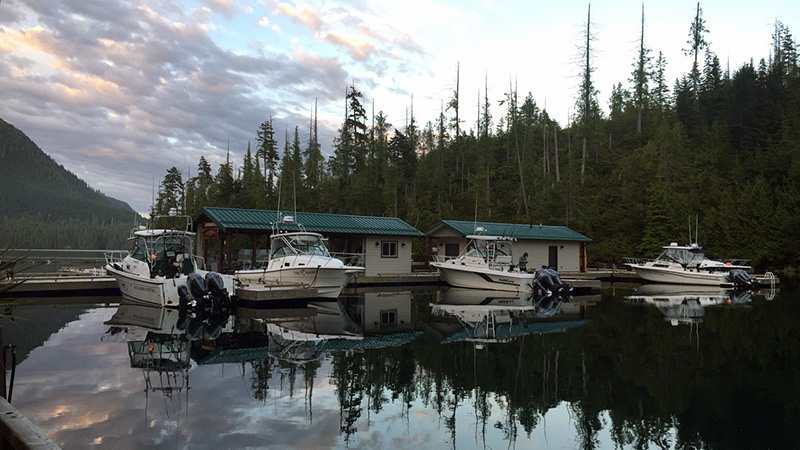 Barkley Sound Lodge
This floating lodge offers the perfect balance of elegance and rustic charm while boasting outstanding fishing. After spending a day with one of their guides you can unwind around a firepit and fireplace with a drink, play a game of pool, or hike surrounding trails. You can be sure to find something to do. Similar to other resorts featured in this blog, Barkley Sound Lodge is only accessible by boat or float plane. Their fishing season is between May to September. Check out the map on their website that shows where different species of fish are found near the sound. Here is their website if you want more information.
It has been difficult picking just a few fishing lodges here on Vancouver Island. Who knows, there may be a part two, keep checking back to find out!