Epic Mountain Biking in Port Alberni
Posted by Chris Fenton on Friday, April 23, 2021 at 6:00 PM
By Chris Fenton / April 23, 2021
Comment
Port Alberni has an active community of outdoor enthusiasts, that which includes a strong mountain biking community. Although the riding may not seem as diverse as bigger biking communities, the Alberni Valley is stomping ground for some impressive downhill trail riding. Mountain biking is a gratifying hobby, especially in a community surrounded by lush forest greenery. Wherever you are in the Alberni Valley, you will never find yourself far from trails worth cycling. Go for a quick ride or plan an all-day adventure to find your favorite riding spot. If you are not sure where to start, look online for detailed routes and trail statuses. Local riders are a great resource to get the inside scoop, be sure to join in this enthusiastic clan of mountain bikers.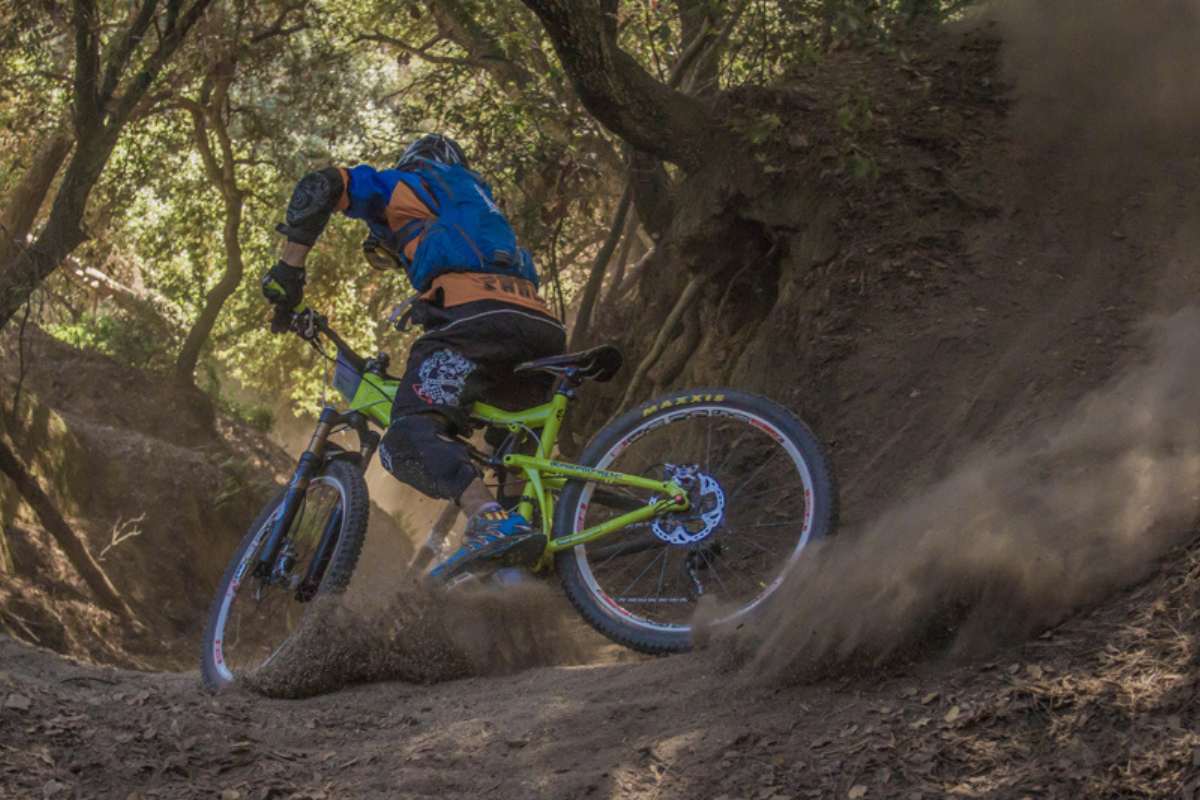 Riders of Alberni Valley
The Riders of Alberni Valley is a non-profit organization, perfect If you are new to the Alberni Valley or looking to get more involved in the local mountain biking community. This volunteer-led group advocates builds and maintains mountain biking trails in Port Alberni. Membership to ROAV includes access to several group lead events such as dig-days to build and maintain trails, group rides, and races. This ambitious group of riders is participating in improvements of local trails and inclusivity for people to be involved in the local mountain biking community. The Riders of Alberni Valley's Facebook page is an excellent resource for trail tips, group rides, and community involvement. ROAV is the best way to connect with local riders and enjoy biking in the beautiful Alberni Valley.
Where to Ride
Port Alberni is surrounded by endless lush forest and trail systems and back roads, making it a trail rider's paradise. The Log Train Trail is exceptional for all skill levels, this 25k trail has several access points throughout the Alberni Valley and provides a relaxed easy ride. Experience all the downhill glory Port Alberni has to offer, use back logging roads to access trail peaks and then speed down trails brimming with turns, jump, and ramps. Take a deeper dive into the extensive list of trails in Port Alberni and Sproat Lake region by checking out Trail Forks, which is a trail database. Grab your friends and explore the countless trails in the Alberni Valley.
The Jumping Slug Community Cyclery
If you are interested in mountain biking, you will know, maintaining and caring for your equipment is as important as enjoying your rides. Stop by The Jumping Slug, which is centrally located in Port Alberni, for all your mountain biking and gear needs, the shop carries brands like Surly, Race Face, and Marin. Port Alberni's Jumping Slug offers tune-up services from minor repair to complete overhauls. If you have ever been curious about e-bikes, this shop is a must check out, as they frequently do e-bike demos and have a certified in-house technician. Co-Owner and bike mechanic Lee Blais has spent a ton of time riding back roads across Vancouver Island, be sure to chat him up for some insight into exploring Vancouver Island by mountain bike.
Hours: Tuesday to Saturday, 10am - 4pm
Location: 4282 10th Ave, Port Alberni, BC
Contact: (250) 724-6556
Pine Trail Bicycle Gallery
Located in South Alberni as a part of the Healthy Habits Store, the Pine Trail Bicycle Gallery offers a nice selection of gears to meet your riding needs. Knowledgeable staff will be able to help you with any gear you might need as well as bike maintenance services. If you are looking for a new ride, pop in to check out their selection of mountain bikes and e-bikes. The Pine Trail Bicycle Gallery is conveniently open seven days a week, and you might even find some snacks to fuel your ride while you are in store.
Hours: Monday-Saturday, 9:30am - 5:30pm and Sunday 11am - 5:pm
Location: 2940 3rd Ave, Port Alberni, BC
Contact: (250) 724-6280