Easy Tips for Refreshing your Home's Living Space
Posted by Chris Fenton on Friday, February 11, 2022 at 10:00 AM
By Chris Fenton / February 11, 2022
Comment
Looking to lighten and brighten your home's living spaces?
If you've been living in the same place for a long time and haven't changed up the decor in your home recently, things can begin to feel a little stuffy.
Particularly in those long winter months—you find yourself spending more time inside when there isn't much natural light. You want living spaces that feel airy and soothing to be in.
There are plenty of benefits of taking steps to refresh your home. Having living areas that feel new can boost your creativity, improve your moods, and give you more energy. You'll feel more confident hosting gatherings, and you'll likely find that you enjoy evenings spent at home that much more.
Compared to other DIY projects, steps to refresh your home can be truly affordable, as they're often about making slight modifications to your existing furniture and design elements or about seeing the rooms of your house in a slightly new way.
Whatever your budget, there are easy steps you can take that can get you feeling excited about your living space again. Let's take a look at some ways to refresh your home.
Update Your Bulbs
Changing the lighting in your home is an easy move that can have a considerable impact. Harsh lighting can strain your eyes, causing both fatigue and insomnia. It can even hurt the aesthetics of your home.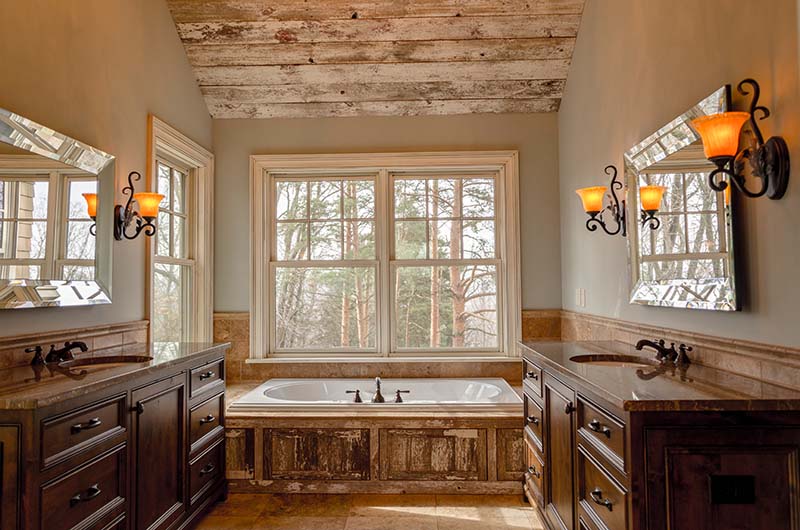 These days, smart bulbs are increasingly affordable and give you the ability to change the lighting in any room of your home on a whim, using an app or a smart hub. By changing the hue of your white lighting, you can have a bright light that energizes you in the morning and softer light in the evenings conducive to relaxation and winding down.
If you suffer from migraines or light sensitivity, it can be a lifesaver to have the ability to dial in a precise hue that you find relaxing, and the ability to turn off the lights when you're away from home is a bonus. Most of all, the ability to add a splash of colour to your lighting with a couple of simple taps is a great way to keep your living areas feeling new.
Design an Accent Wall
While a full-on paint job can seem like a lot of work, it has become increasingly popular to design an accent wall, enhancing the appearance of rooms in your home. Common ideas for accent walls include wood panelling, wallpaper, paint, and tile.
A painted accent wall is the easiest option. You may find it's possible to use a half-empty paint can that you hadn't been able to find a use for. A bright-coloured accent wall is excellent for energizing a room and giving it a new life. In contrast, a darker coloured accent wall can give your rooms a dramatic element and make overly-bright rooms more pleasant.
Paint in Mood-Boosting Shades
Speaking of painting, if you're feeling uninspired by the appearance of the interior of your home, one of the biggest impacts you can make is by investing in a fresh coat of paint. Certain shades are known to have energizing and mood-boosting effects, making them perfect for spaces you'd like to feel recharged.
For areas like dining rooms, cream shades can give your rooms a subtle candle-like glow, brightening your mood and increasing your energy without being too flashy. For living rooms, consider a bright orange—a social colour that can have a livening effect on conversations.
Many people find that cooler colours make them feel more relaxed. A soft bluish-gray can be perfect for spaces like bedrooms and bathrooms, where you want to feel at ease during your morning and nighttime routines.
Invest in an Air Filter
Particularly if you work from home or find yourself spending plenty of time indoors during the winter months, you'll want to ensure you aren't breathing in dust or impurities. If you have pets, there's likely some dander in the air.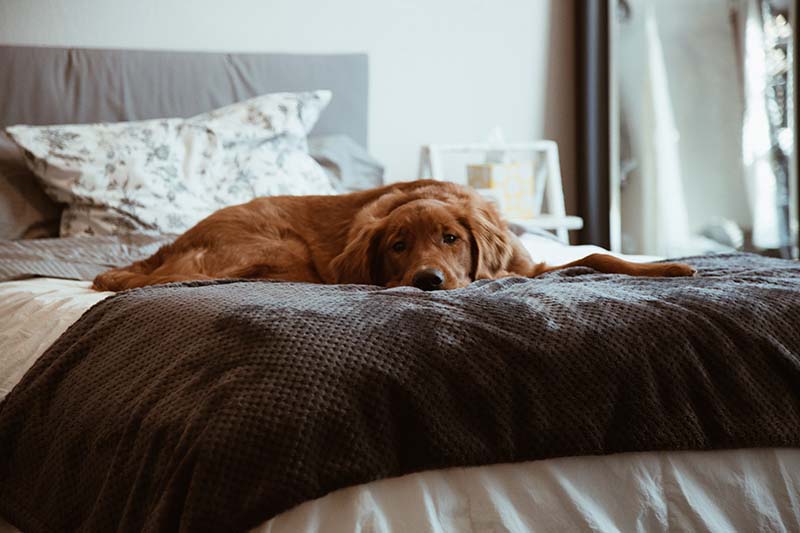 An air filter is a simple, passive way of improving the air quality in your home, which can enhance the scent and atmosphere of your living areas. Combined with vacuuming often and washing bedding frequently, an air filter can be an important contributor to a fresh feeling at home.
Donate What You Don't Need
Many of us have clothes, books, old children's toys, and other clutter around our homes that we know we won't be using again but haven't gotten around to parting with. It can be challenging for even organized people to avoid running out of space by keeping unessential items around.
Taking the plunge and donating clothes and items you no longer need is one of the best ways of refreshing your home, among other benefits, too.
The idea that you'll give unwanted items a new life and contribute positively to someone else's life can be a great impetus for donating your unnecessary items. Dropping off your old items at a charitable organization is also great for the environment.
Reconsider Wallpaper
You may have noticed lately, with some surprise, that wallpaper has come back into style. Wallpaper was long thought to be an outdated way to style a wall and was associated with stuffy, old-fashioned living spaces.
Innovations in wallpaper technology have given it more eye-popping colour and texture, and it's relatively simple to install. Best of all, it's low risk compared to painting because you can remove wallpaper in a few simple steps.
Because wallpaper is temporary, it's perfect for keeping your living spaces feeling fresh. You can instantly transform a room with wallpaper, and it's a great way to express your unique style. Popular wallpaper options include scenes, murals, detailed textures, floral designs, archival designs, graphics, and more.
Repot Your Plants
The care involved in ensuring that house plants remain in good shape isn't for everyone. However, for those with the interest and energy to maintain a population of indoor plants, they are an excellent way to keep your living areas feeling vibrant and serene. Some indoor plants even offer the benefit of removing common toxins from the air, helping you refresh your home even more.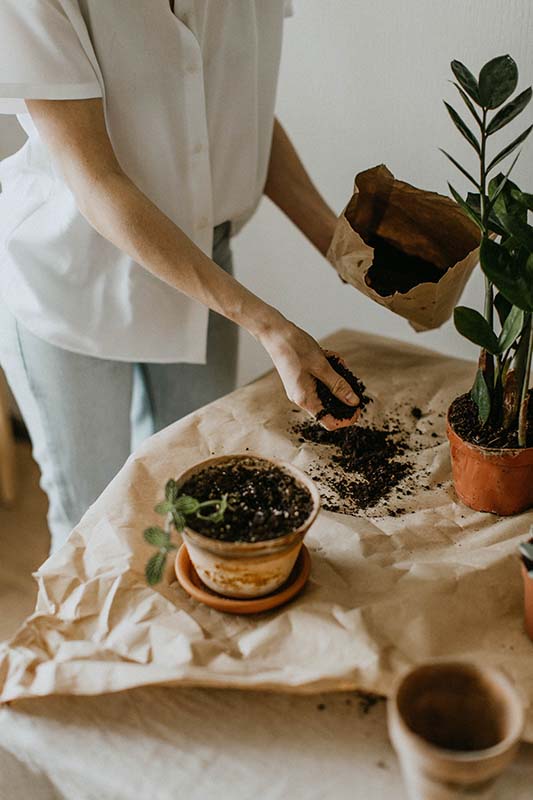 If you're feeling uninspired by your collection of plants lately, consider spending an afternoon repotting them. Some plants have likely outgrown their pots, and repotting your plants is a great opportunity to inspect them and consider placing them in new environments. Over time, soil loses its nutrients, so you'll likely find that once your plants have adapted to their new pots, they'll take on a healthier look than before.
Get Custom Outlet Covers
Sometimes, the key to refreshing your home and giving yourself a newfound sense of excitement about where you live is all about focusing on the tiniest of details. It's common for old outlet covers to be faded, scratched, chipped, or painted over. Swapping them out for custom new ones is an inexpensive way to add a little decorative flair to your home.
Another minor modification that goes a long way is updating your switches. From toggle to rocker or installing combination wall plates that have USB, audiovisual ports, smart dimmers, and more.
Customize Your IKEA Furniture
Many of us have at least one piece of IKEA furniture in our homes. IKEA furniture is affordable, functional, and stylish. Still, it can be uninspiring to have the same furniture as many others. That's why in recent years, a popular trend has been to find subtle ways to modify IKEA furniture to create custom pieces.
Whether it's faux woodgrain panel stickers, unique furniture legs to add to your existing sofas and chairs, decorative panels, or custom cabinet doors and drawer fronts, you can create the feeling of completely new furniture by modifying your IKEA items.
Make a DIY Diffuser
Scent can impact mood more than people realize, and creating custom aromas for your home can go a long way in making it feel inviting and fresh. Some products including, paraffin wax candles, chemical sprays, or plug-in room fresheners, can have unpleasant chemical tinges and may include ingredients that aren't healthy to inhale.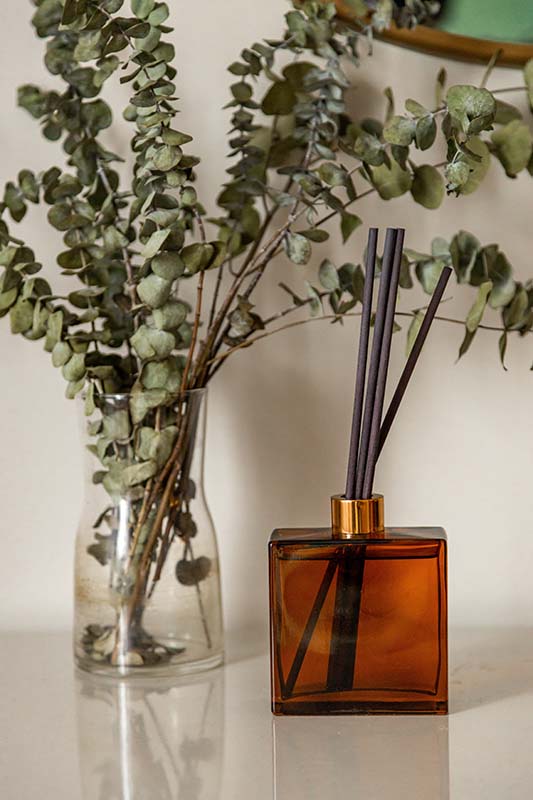 Creating your own oil diffuser is one of the simplest and most affordable ways to ensure your rooms always smell great. All you need is a small vase, essential oils, an unscented oil such as baby oil, inexpensive alcohol such as rubbing alcohol, and diffuser reeds or wooden skewers.
The scent will travel up the reeds, spreading the pleasant essential oil aromas across your living areas. Rotate the reeds around every few weeks to renew the fragrance until the oil requires changing every few months.
Find an Interesting Key Holder
Some of the best contributions you can make to improving the aesthetics of your home are details that are both functional and decorative. A custom key holder for your doorway can function as a piece of art, in addition to saving you precious time searching for missing keys.
Having all of your keys in one place by the door goes a long way in creating a sense of organization and serenity. By investing in a unique key rack (from a local artisan, if possible, or as a DIY project), you'll remember where your keys are and enjoy the aesthetic.
Consider Small Hardware Upgrades
There are plenty of minor hardware upgrades to make your home to give it a fresh, updated feeling without spending much or using much technical know-how. For instance, you can give your cabinets a new feeling just by swapping out old knobs and pulls.
Another relatively minor upgrade with a considerable effect is installing a new filtered water tap that uses a reverse osmosis process. The ability to have purified water at the touch of a tap will give your kitchen more of a luxurious feeling, and filtered tap water is more of a space-saving option than bulky standalone water filters.
Other minor hardware upgrades with a positive impact on your home include keyless entry systems, a new mailbox, new house numbers, and smart devices, including programmable thermostats.
Use Glass Jars in the Pantry
It's common for pantry areas to become uninspiring over time. An effective way to improve the appearance of your pantry is using glass storage jars, which are visually pleasing and can be reused, making them environmentally friendly options.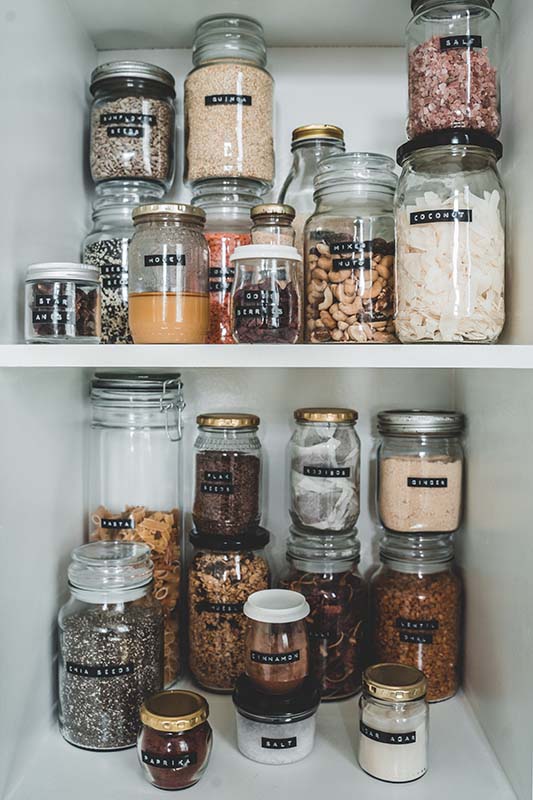 There are other benefits to storing pantry items in glass jars, too. Glass jars in your pantry help you avoid the adverse effects of chemicals contained in plastic packaging, particularly when exposed to sunlight. Glass jars can be space savers—allowing you to reduce the amount of bulky packaging in your cupboards—and they allow you to buy in bulk, which can be a big money-saver.
Switch Up the Showerhead
We all know that feeling of stepping into a hotel shower and immediately being soothed by a high-end showerhead. There's no reason why you shouldn't have a great-quality showerhead at home. It's a minor and inexpensive project that can help ensure your showers are a relaxing and regenerative experience.
Quality showerheads generally have aerated streams that make the water droplets feel large and soft, creating a soothing and whole shower experience. Many new showerheads have massage sprays for when you want to unwind. Some modern showerheads also offer you the ability to pre-set spray preferences so that you are never searching for that right amount of pressure.
While high-end modern showerheads use technology to ensure comfort, they also tend to employ a water-saving design, which is excellent for your energy bill and the environment.