Chasing Waterfalls on Vancouver Island
Posted by Chris Fenton on Tuesday, April 27, 2021 at 1:55 PM
By Chris Fenton / April 27, 2021
Comment
Who doesn't love a beautiful waterfall? Especially on a hot summer day with the mist of the fall cooling you down. Vancouver Island is home to many beautiful and unique waterfalls and we have decided to share a few of people's favorites. So, on your next day off, grab your furry friend and go check out one of these seven waterfalls on Vancouver Island.
Myra Falls
This 75 meter falls is part of Strathcona Provincial Park and is located at the south end of Buttle Lake. Myra falls features cascading levels of beautiful water and is perfect for any skill level as it is only a short walk from the parking lot. From Campbell River the falls is about forty-five minutes and along the way you have a scenic drive with mountains and lakes. When you arrive, the trail is well marked and has a plaque with the history of the falls are area. While this falls looks refreshing and is tempting to jump into, it is highly suggested to not swim due to the strong dangerous currents and undertow.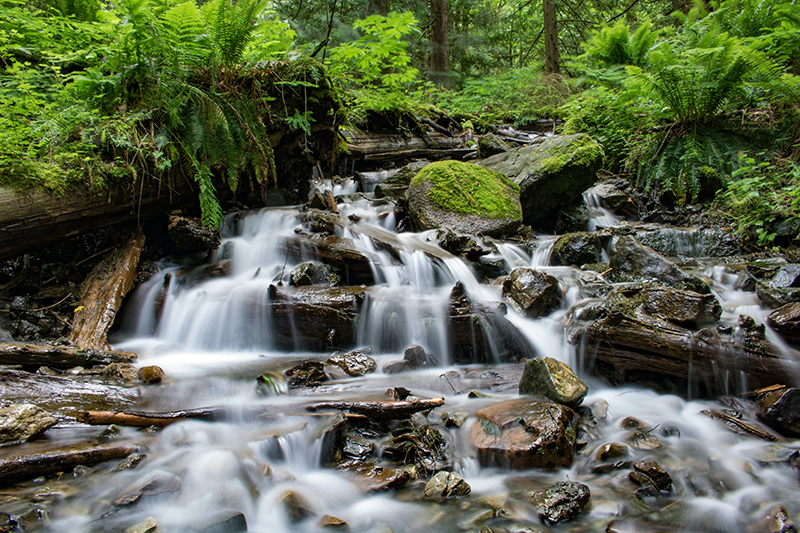 Little Qualicum Falls
One of the thrills of waterfalls is the anticipation when you hear them but can't yet see them. Little Qualicum Falls is an example of this and is accessible for anyone, with only a 1km loop to the falls. But if you want more than a short walk there are trails that continue beyond the falls for you to explore. Little Qualicum falls is located between Qualicum and Port Alberni and also offers campgrounds during operating months. If you want to be the only people there, we suggest you visit in fall or winter when it is less busy. As for the falls itself, there is an upper and lower falls that is connected by a trail with fences along the canyon for your protection.
Rosewall Creek Falls
This hike is a bit longer than the last two mentioned, as it is roughly 7km roundtrip. The trip to this falls is breathtaking and is described by some as Jurassic Park like. You have to walk through the lush forest and along the creek leading up to the falls. While this hike does feature some substantial hills it is still manageable by most. At the falls itself there are large rocks to take a rest on and enjoy the view. If you want to continue on you can to another falls that feeds into this one, but the trail becomes quite challenging.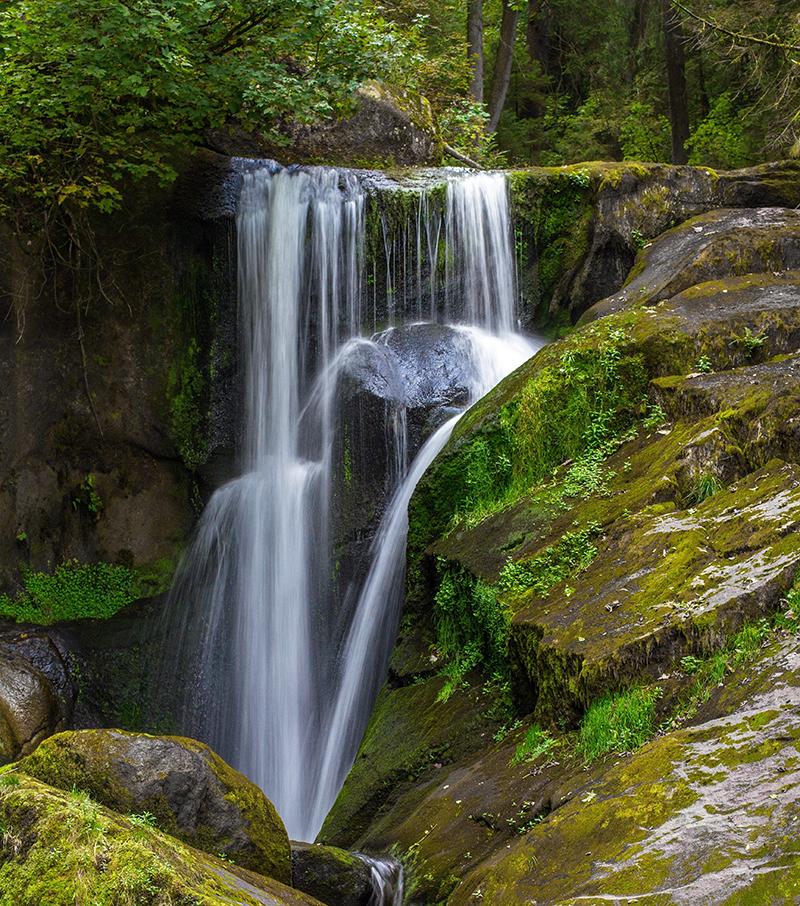 Lady Falls
This hike features the 90 ft falls that pours from a smaller canyon into a large one. To get here, it is just under an hour from Campbell River and is only a short hike from the parking lot which means all skill levels can experience it. At the viewpoint you can feel the refreshing mist from the falls which is perfect after a hike on a hot day. Before the viewing area there is a trail that leads to another viewing area where you can see the smaller canyon.
Lupin Falls
Along with Lady Falls and Myra Falls, Lupin Falls is also located in Strathcona Provincial Park. To get here it is a short elevated 1 km loop that gets you right up to the 40-meter falls. The falls is surrounded by the lush foliage found on Vancouver Island. Due to the closeness in proximity, you can get to the falls, it makes for a perfect photo op.
Englishman River Falls
This falls features cascading levels that pour into a beautiful swimming hole in the lower falls. What makes this falls unique is from the upper waterfall it appears as though the water falls into the abyss. This falls can be found between Parksville and Port Alberni. While this generally is the perfect swimming spot BC Parks has requested no on swim at this time due to unstable rocks. If you want to monitor any changes to this restriction check out BC Parks for any updates.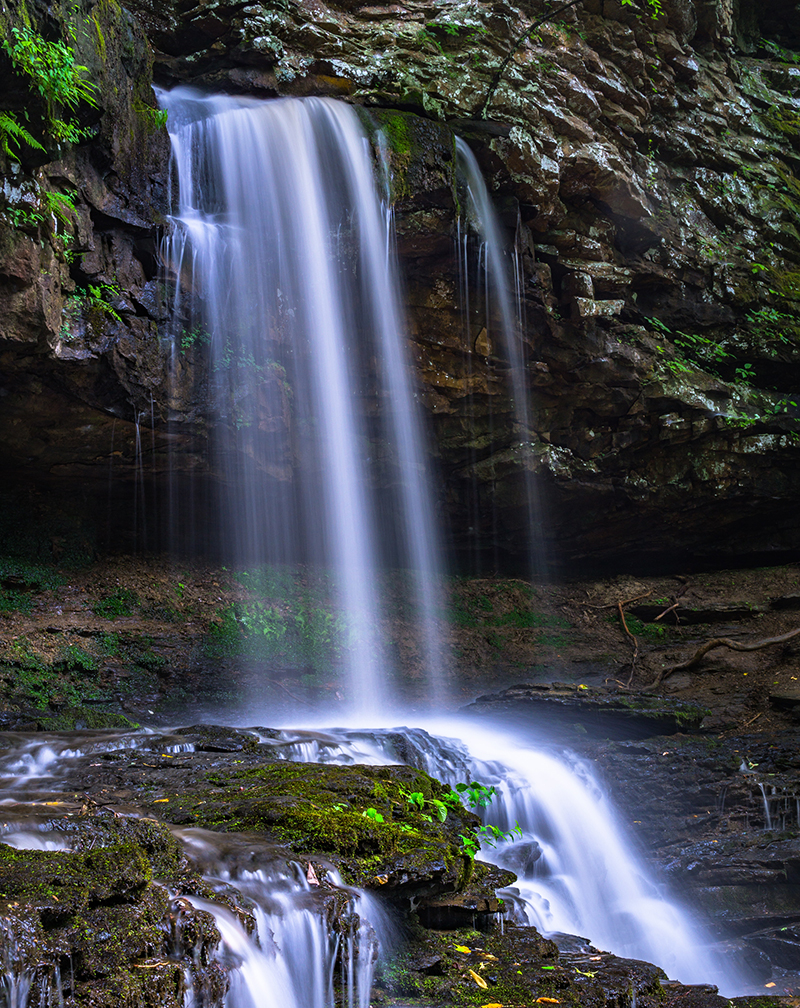 Sombrio Beach Falls
This waterfall is not an official waterfall however it is a Vancouver Island secret and can be found at Sombrio Beach in Juan De Fuca Provincial Park. From the parking lot you walk to the beach and follow it to the left for about 10 minutes until you see a stream coming from the forest. There is an unmarked but fairly trafficked trail from the beach up to the falls. It can be slippery and sometimes the only option is to go barefoot since you are following the creek. As you get closer you will enter a beautiful cave that is the starting point of the falls. Just around the corner you will find the raging waterfall. Look up to see a huge tree balancing on top of the cave walls above. The overall hike from the beach to the falls is barely 5 minutes so it doesn't take long but it is so worth it.