Buy an Entire Swiss Village For the Price of a House in the City
Posted by Chris Fenton on Thursday, March 17, 2022 at 11:14 AM
By Chris Fenton / March 17, 2022
Comment
There's currently a chance of a lifetime opportunity for an ambitious real estate investor to purchase a mini-village of six homes, some of which were built more than a hundred years ago.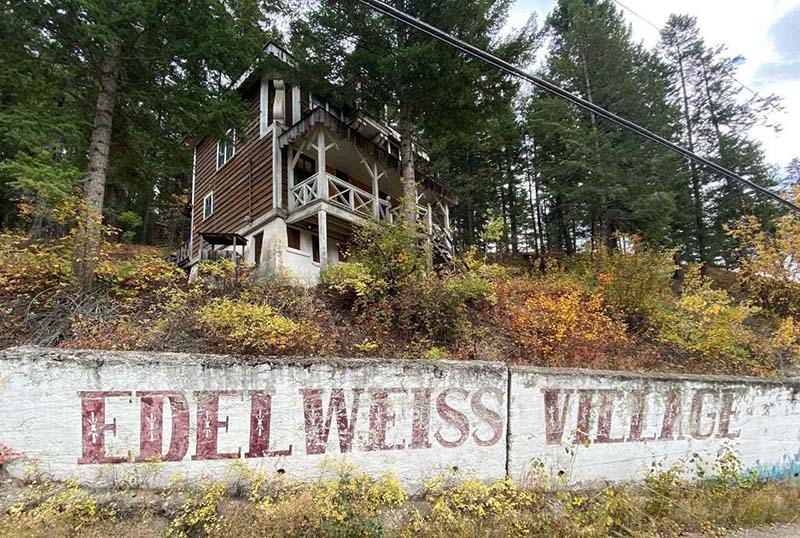 This collection of unique homes—built back in 1910 to be homes to Swiss Guides and their families—is located at 370 Ottoson Road in the northern region of Golden, BC. On its own, Golden is one of the most beautiful areas in the province, situated within proximity to six amazing national parks and a handful of ski resorts.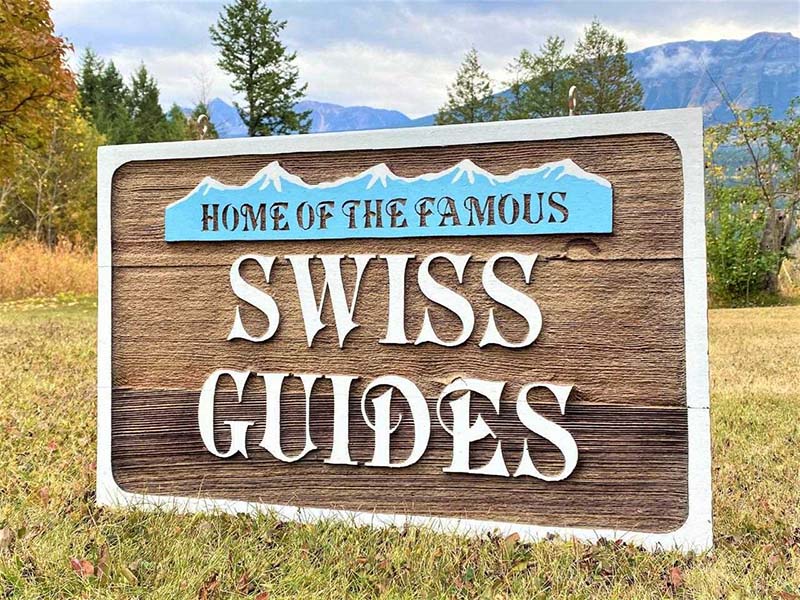 Near the beginning of the previous century, representatives for the Canadian Pacific Railway built Edelweiss Village so that the Swiss guides would have a home base from which to provide tours of some of the beautiful sites in the area, including Lake Louise, Banff, and Rogers Pass.
Swiss mountain guides had a reputation for being the best in the world at navigating rugged terrain. The guides would live and work in the Rockies during the warmer months each year, and eventually, the Canadian Pacific Railway built them dwellings to live with their families so they wouldn't have to be away from their loved ones for half of the year.
Each House Captures Golden's Natural Beauty
Each of the six buildings offers its own unique viewpoints over the surrounding mountain ranges. Each home is built in a similar but varying style, featuring amazing custom woodworking, elegant wooden staircases, and impressive views from nearly every window.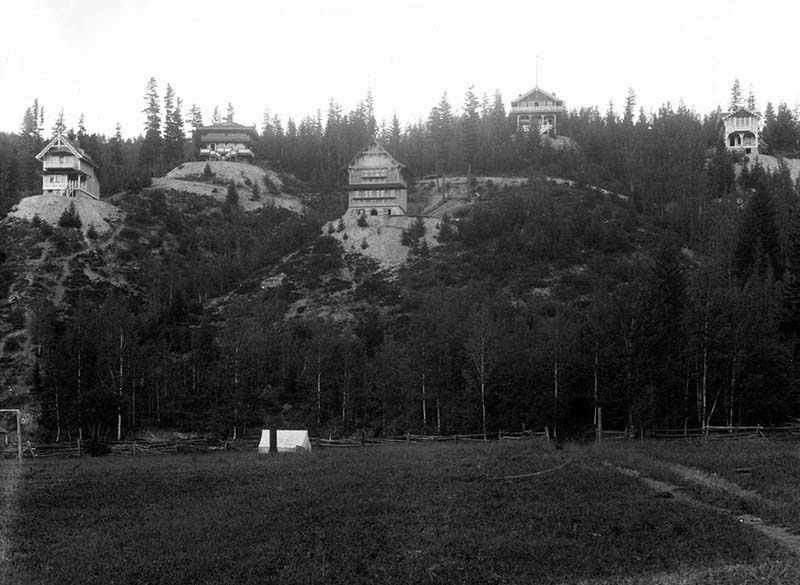 The properties are connected by means of a curving private roadway. The current price for the entire property, which has more than fifty acres of pristine Southern Kootenay land, is $2,300,000.
The drive from the village property into the small town of Golden takes slightly over five minutes along the Trans-Canada Highway and BC Highway 95. Golden is home to three elementary schools, one high school, and one medical clinic.
While the original Swiss guides are said to have found the weather conditions in their chalets somewhat uncomfortable—too hot in the summer and too cold in the winter—that is no longer an issue given the updates to these properties over the years. In fact, Golden and its surrounding areas are known for having relatively mild weather for a winter resort destination.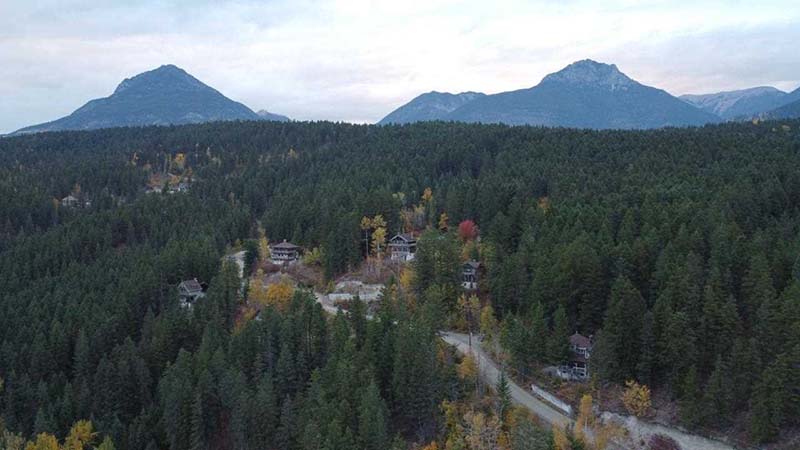 This Swiss Village has a Main House
Aside from the five unique guide houses—each over a hundred years old and built in a Swiss style that enjoyed great popularity in those years—there is also a large main house built in the mid-1970s in a more conventional box style, offering ample living space.
This more recently-built home is like a time capsule, featuring 1970s-style design choices, including wallpaper, shag carpeting, and furnishing from that time. The house is huge and features updated kitchen appliances, too.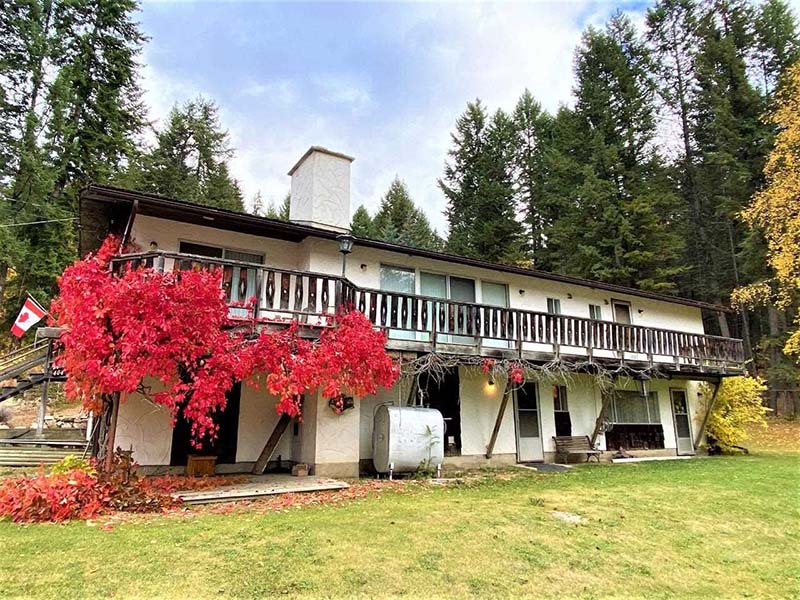 The main home includes features like multiple decks and large windows geared towards facilitating the enjoyment of one of British Columbia's most scenic regions. Across this property's dozens of acres, you'll find idyllic little paths and benches, in addition to beautiful mature timber.
Though the additional properties are referred to as being in the Swiss style, their aesthetic is not wholly of Switzerland either. It is a composite of North American styles that is unique and can't be found elsewhere in the world.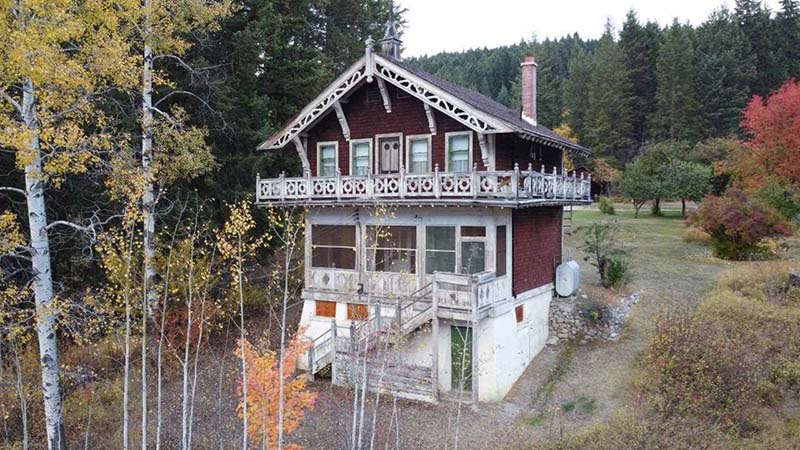 While these five properties retain their rustic appearance, they also have structural integrity, and their heating, electricity, plumbing have been updated. RE/MAX of Golden, who holds the listing for the property, points out that the original fir flooring beneath the carpet could be unearthed to optimize the living areas in these properties further.
The Swiss Guides Left Their Mark
The region surrounding this property bears the influence of the Swiss guides who called these properties home. More than a dozen of the peaks of nearby mountains were named after these historic outdoorsmen. Much of the original signage on these homes remain, sharing information about who lived in which property, the year of construction, and more.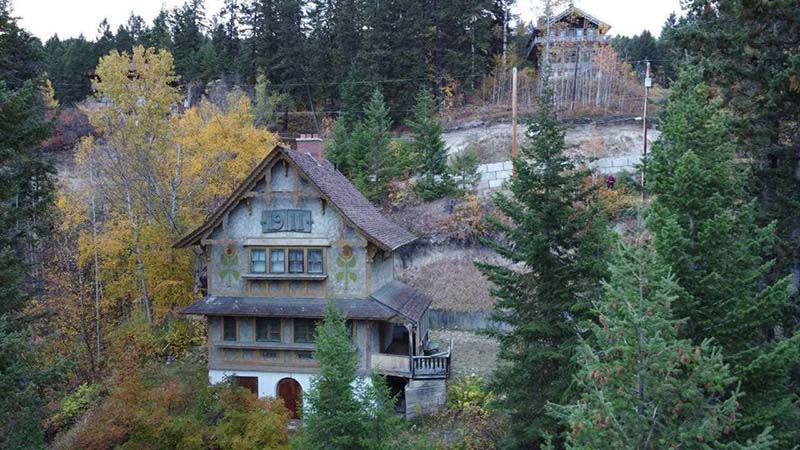 The best-preserved of the chalets was owned by the famous mountaineer Walter Feuz. It retains the same decor from decades ago and is filled with fascinating memorabilia from the early days of Swiss mountaineering. For those interested in relics of the era's adventurous past, the home is something of a shrine to that exploration era.
The Swiss guides ended up moving further into the town of Golden to have access to more amenities. Their families and descendants continued to maintain the properties over the years, which is how they remain in relatively good shape all these years later.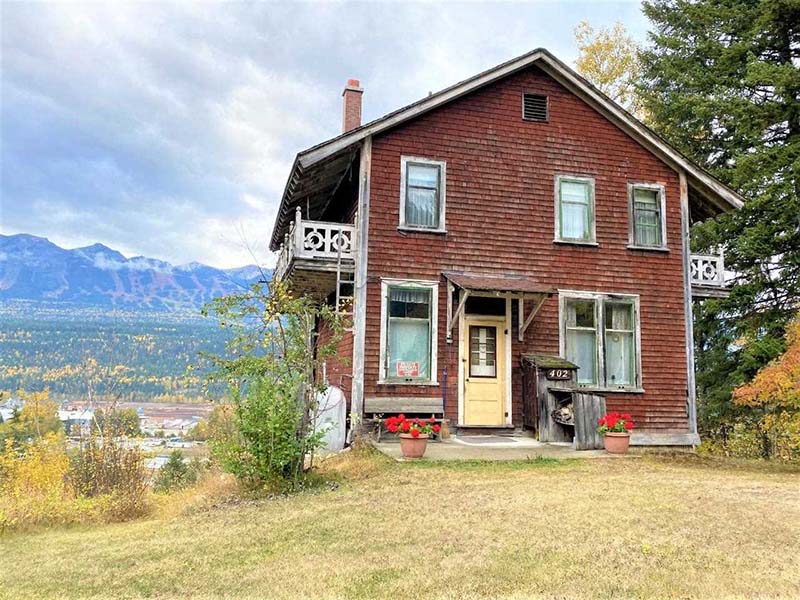 Whichever real estate investor buys this unique piece of history may have to put some effort to ready them for whatever endeavour they have in mind—whether it's an opulent residential property, an impressive vacation estate, or a more commercial enterprise, perhaps taking advantage of the excellent skiing in the area.
On the other hand, the property has also been subject to interest from local historical organizations that would like to see the property purchased to become a designated heritage site. There have been talks in Golden about forming a foundation to buy the property for preservation. Though none have materialized, and the property remains on the market.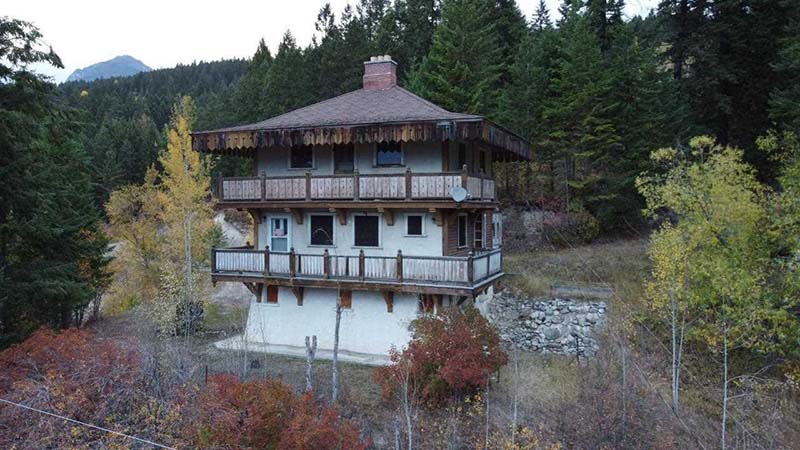 When you consider this property's combination of over fifty acres, five beautifully-designed custom chalets, a large family residence, and historical intrigue, this property's pricetag $2,300,000 should be enticing to real estate investors with big budgets and even bigger plans.
If you'd like to take a look at the entire listing, featuring plenty more photos and more of the property's details and dimensions, you can do so here.
Listing provided courtesy of RE/MAX Golden.
This REALTOR.ca listing content is owned and licensed by REALTOR® members of The Canadian Real Estate Association.