Build Out Your Real Estate Investment Team
Posted by Chris Fenton on Friday, August 26, 2022 at 11:25 AM
By Chris Fenton / August 26, 2022
Comment
When you boil it all down, business is about people. Sure, you can run a business as a sole proprietor, but even then, you're working with people. Your suppliers, service providers and customers are all people. And if you want to grow a significant-sized business, you will need people to join your business directly. This is true of every business, and it's true of a real estate investment business.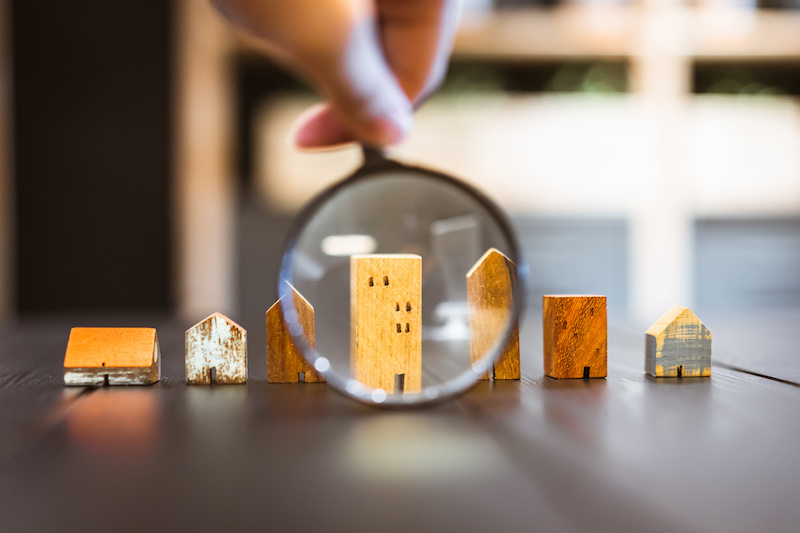 When you boil people down, we're all about relationships. The level of relationships we have with people determines how much they're willing to do to help us and how hard they'll try. The best relationships are based on a high level of trust. People want to help us because they know we're just as invested in their best interests. It goes both ways.
People in a Real Estate Investment Business
If you want to have a high level of success investing in real estate, you will need all kinds of people to help you. You need a team. That team will likely consist of people who work directly for your business, as well as those who are running their own businesses, while supporting your own. Let's look at who these people are and how they will help you succeed.
Property Manager
Suppose your business plan involves holding residential, commercial or industrial real estate. In that case, you're going to need someone to help you find tenants, collect rent and handle the day-to-day affairs of managing your properties. Property Managers will be integral to your success and enjoyment in running your real estate investment business, so you want to ensure you hire someone you trust to look after your best interest.
A licensed Property Manager is the way to go because you'll know they have a basic level of understanding of their role. More importantly, you want to build a relationship with someone who's really good at this job. For example, the level of competence they have at screening potential tenants can dramatically affect your bottom line by minimizing missed rent payments and tenant-caused property damage.
Starting out, you'll likely want to hire a Property Manager who serves multiple Clients, but as your business grows, you may choose to find a dedicated Property Manager who only has a working relationship with your company.
Maintenance Workers
If you're investing in real estate, you're going to require maintenance work. Like every other business relationship you build, you want to understand that no two people are exactly the same. Finding Maintenance Workers who are skilled, reliable and trustworthy will save you money and stress in the long run. When going through the hiring process, make sure to consider every factor – not just the lowest hourly rate.
Your Property Manager may have their own Maintenance Workers. Still, it's wise to consider building your own relationships and let these people know that you value them because they will be an essential part of your team.
Real Estate Agents
Perhaps no member of your team is more vital to your success. Finding great deals, negotiating great purchase prices, having reliable information to time the market, and having a great marketing strategy to sell your real estate all affect your bottom line in a direct way.
A good real estate agent will hear about the best deals first, be an astute negotiator, and have great insight into local market conditions. This is very much a relationship that needs your attention, and when you find a great agent, you stay in touch with them.
A great agent will want to take the time to truly understand your short-term and long-term investment strategy. They'll want to understand exactly what you're looking for so they can keep an eye out for you. On the flip side, you want them to know that you're in this for the long run and that if they do a great job helping you, there will likely be future business down the road for them. That will maximize their natural willingness to put your needs at the top of their priority list.
If you're looking to invest in real estate in multiple different communities, you'll want to build long-term relationships with real estate agents in each of those communities.
Mortgage Specialists
Whether you decide to work with a Mortgage Broker who will shop your loans around to multiple lenders to find you the best terms and rates, or you are large enough to build leverage in a relationship directly with a lender, this is going to be a fundamental relationship.
Lender money is the leverage that allows your real estate investment business to scale. The cost of borrowing that money, and the terms associated with the loan, will directly affect your bottom line. It's key that your Mortgage Specialist is the best-of-the-best at what they do and that you both take the time to understand the goals of this long-term relationship.
Building Contractors
The degree to which you are working with Building Contractors will depend on your overall real estate investment strategy. For example, if you buy resale condos in growing markets and hold them long-term, your interaction with Building Contractors will be minimal, but if you get involved in development or redevelopment, Building Contractors will be significant members of your team. Building these relationships with Contractors you respect and trust in terms of both the quality of their work and their reliability will be critical.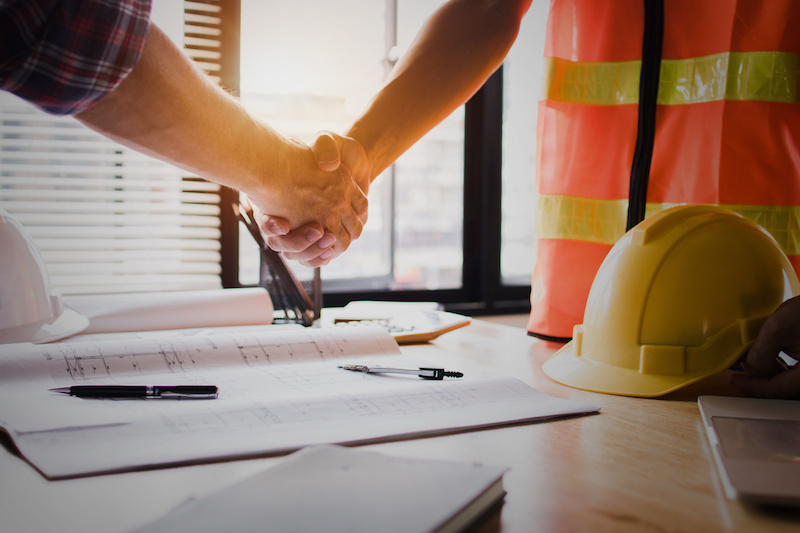 Tradespeople
Electricians, Plumbers, Flooring Installers, Painters, Landscapers, etc. are all important members of your extended real estate investment team. Like every other relationship you build for your business, do your research by getting recommendations from other people and talking directly with the Tradespeople. Make sure they know that you are not a one-off customer.
Accountants and Lawyers
Always hire the best Accountant you can afford. Accountants are great for answering questions, but they become invaluable when they are experts at high-level tax planning strategies. Your Accountant will take the time to understand your short- and long-term financial goals and dreams. And give you advice on how to efficiently structure your business to save you a lot of tax money in the long run.
Lawyers serve an important function in business. They keep you safe, and they get you out of trouble when things go wrong. And things inevitably do go wrong. Find a great Lawyer by researching and getting recommendations from other businesspeople you respect. And remember that Lawyers specialize in certain areas of the law, so make sure you understand what type of legal service you need before you begin the selection process.
Administrative Staff
You may start your real estate investment business with just yourself or maybe a partner. But as your business grows, the administrative side of the business will soon take up a lot of your time. This is when it's time to hire Administrative Staff and Bookkeepers. They'll take care of the details so you can focus on the big picture and building those relationships.
In some ways, your first hire is your most important hire. Offer a competitive wage in your market, screen applicants carefully, train them well and treat them better, and they will become one of your business's most important people.
Partners and Executives
Opportunities to have talented and resourceful people join your real estate investment business will present themselves over time. When bringing on partners, or hiring executives, ensure they share your values. Equally important is making sure they bring a skill set, or network, that you don't currently have. The best senior people should complement your own strengths and weakness.
Take your time when developing these relationships, and don't rush into anything. The partners and executives that join your company will completely change its future trajectory for better or worse.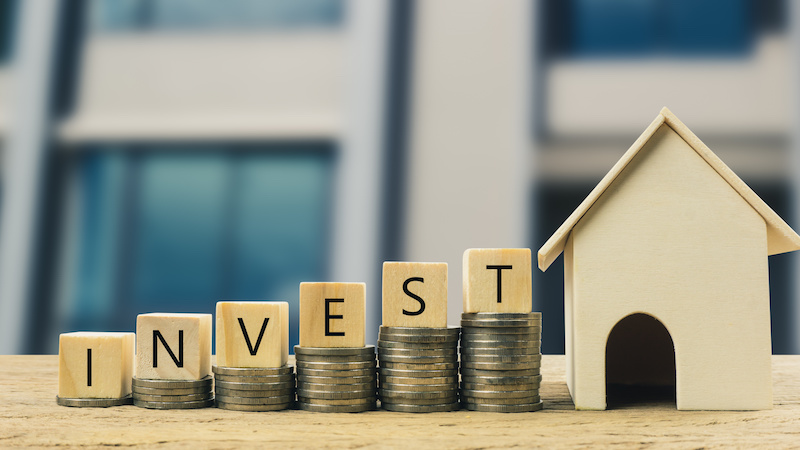 It Truly is a Real Estate Investment Team
While this list isn't completely comprehensive, by now, you're really thinking about all the different people that will take a role in your real estate investment business' success. A team is a group of people working together for a common goal. The best teams have people that are experts in different areas but share common values. Your job as the leader is to orchestrate all the moving parts, so that everyone is working towards your vision in a highly effective way. The best way to do that is to surround yourself by amazing talent, provide a clear vision, and make sure they never forget how much you value them.