BC Real Estate News - August 2022
Posted by Chris Fenton on Monday, August 29, 2022 at 10:00 AM
By Chris Fenton / August 29, 2022
Comment
Whether you're looking to sell your vacation home, rent a larger place, or are in the real estate market for a condo, it's important to keep abreast of news that may affect your future transaction.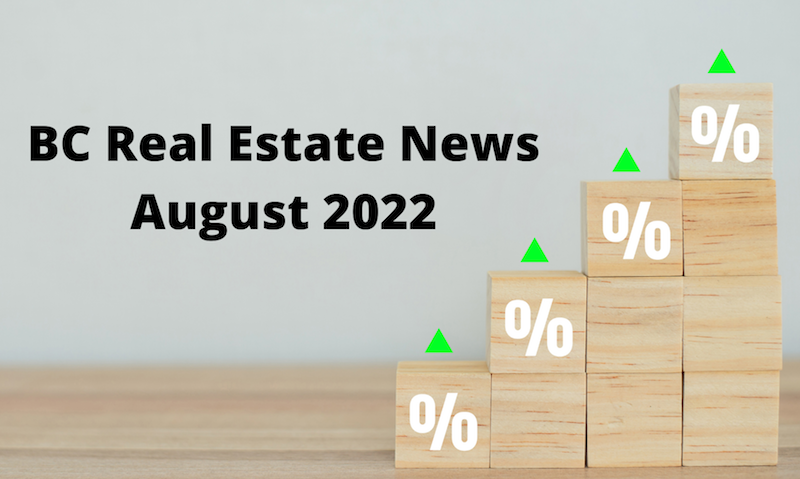 We've curated a roundup of five key recent BC real estate news items that may impact buyers and sellers. From new regulations concerning the transaction process, economic shifts in the market, and a changing of the guard in BC's largest affordable housing builder, it has been an interesting summer with many outcomes that will play out in the coming months.
British Columbia Housing Market News, August 2022
New Three-Day Cooling Off Period
In mid-July, the BC provincial government introduced a new regulation that adds a mandatory three-day holding period, beginning the day after an accepted offer is received. This policy decision was made in light of a British Columbia Financial Services Authority (BCFSA) report that provided seven recommendations aimed at cooling off a previously hot housing market. In light of the shifting market, we will highlight below that most third-party commentators see this as an unnecessary piece of legislation that is "too little, too late."
Regardless, home buyers should know that they now have an additional period to ensure financing is secured and perform due diligence such as a home inspection.
LoyalHomes provided a full breakdown of the report for your consideration, which includes details of the vocal criticism lodged by the BC Real Estate Association. Ultimately, we will need to wait some time to see if this policy has any meaningful effect, particularly in a market where homes of all types sit for longer and receive fewer competing offers. We hope that our regulators at all levels of government continue to assess how to meaningfully support a healthy housing market for all BC residents, whether you are buying, selling, or renting.
How Rising Interest Rates are Affecting the Real Estate Market
Although the efficacy of our provincial policy may be questionable, there is no doubt that the multiple recent interest rate increases at the federal level are already causing a shift in BC's housing market. Our in-depth report on the housing market, published earlier in August, pulled data from all eight regional boards to showcase the changes occurring across the province.
After warning Canadians in January of forthcoming hikes, the central financial authority implemented four raises in five months, quickly bringing a firm end to a period of historically low rates. The Bank of Canada hiked rates to 2.5% in mid-July, the largest singular increase since August 1998. Generally, this means that the average person purchasing a home with a mortgage can expect to pay more monthly for the same house. This pushes potential buyers who no longer qualify back into the rental market, so we expect to see a continued trend of increasing rents across the province.
Previously, we saw record numbers of buyers choosing variable rate mortgages in light of low and declining interest rates - last year, 50% of new originations were variable. It remains to be seen how these buyers will handle shifts in their monthly payments.
RBC's Thought Leadership team prepared a thoughtful report anticipating significant drops nationwide, with an overall predicted reduction in home sales of 42%. Although this exceeds 4 recent historic downturns, RBC does not forecast a complete collapse of Canada's housing market, noting that Canada's high immigration rate and relatively slow supply means that over-building is unlikely. In addition, this drop comes after a historically strong market with significant increases in prices across the board - even a significant drop would only bring us back 1-3 years in terms of pricing.
BC Housing CEO Abruptly Retires With a Personal Statement
BC Housing is a provincial Crown agency that licenses and administers home builders across the province. They also provide funding for supportive housing, rental assistance, and economic and housing research. Shayne Ramsay, who has worked for the agency as CEO since 2000, abruptly tendered his resignation, which will come into effect on September 6th. His announcement was poignant, pointing to a myriad of problems that he no longer feels capable of resolving. Mr. Ramsay cites being on the front line of increasingly hostile pushback against his affordable housing projects, as well as the personal difficulty he faces reconciling with increasingly violent crime in the poorer areas of the province, particularly in Metro Vancouver.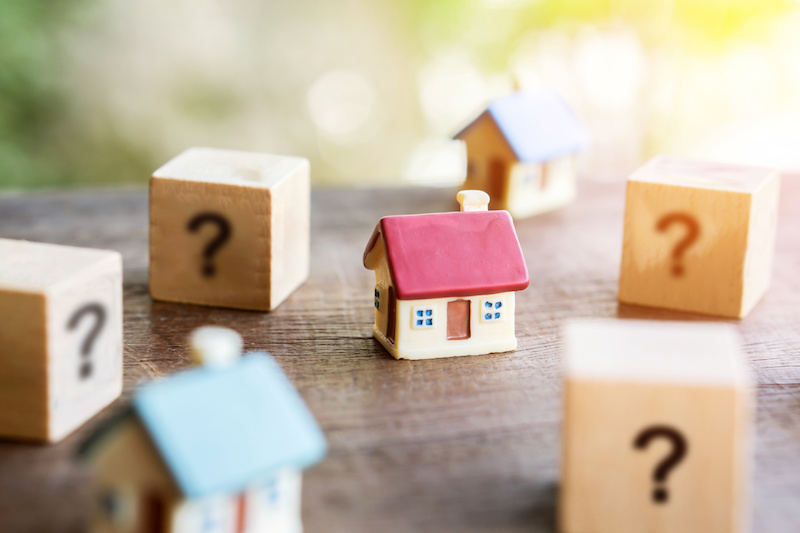 This comes off the back of BC Housing's budget doubling in the past five years, as well as the replacement of several board members and the board chair. Our province is facing significant issues in the housing sector. Although it's easy to lump the blame on this core organization's figurehead, it is understandable how overwhelming it must be to chart a path forward. It will be interesting to follow along as the agency selects a new leader.
Empty Home Tax Expands to New Areas
In 2017, the province introduced a 1% levy on empty homes, intending to return vacant properties to the market for lease or sale. Since then, they have introduced several changes to the policy, and cities like Vancouver have made their own addition, where Mayor Kennedy Stewart increased it to 5% of the assessed value.
In July 2022, the speculation tax was added for homeowners in the following communities: Squamish, Lions Bay, North Cowichan, Duncan, Ladysmith, and Lake Cowichan. Interestingly, one of the most affected regions in terms of rapidly increasing housing prices and incredibly low vacancy, Whistler, was not included in this expansion. This is presumably due to the high number of homes owned as vacation properties for Metro Vancouver residents. When the tax was originally announced, the acting finance minister at the time noted that the scope would be restricted to minimize the impact on vacation properties and cottages. The goal of the tax was to target flippers and tax evaders, both Canadians and foreign nationals.
Homes Sales Slowdown in British Columbia as Homes Remain on the Market Longer

In addition to the above-discussed interest rates, we are also beginning to observe changes in the data on the sales of properties throughout British Columbia. Our earlier reporting pulled data from the BCREA to highlight a few key items:
Home prices are not yet lowering in light of the changes, and in fact, increased across the province by over 11%. The only region that experienced a dip was South Peace River, with all seven other regions continuing to face varying price increases.
Listings are now sitting for more extended periods, with the average time of supply exceeding three months across the province.
In addition to lingering old listings, new listings aren't being purchased at nearly the same rates. Active listings are up nearly 30% across the province, with Chilliwack experiencing an eye-raising 100% increase.
Buyers are facing much higher monthly payments for the same home and are balking at prices that don't reflect the new fiscal reality. We will monitor and report on this trend and predict a forthcoming correction as sellers start facing a lack of interest in their homes.
Conclusion
It's been an interesting month for housing throughout British Columbia, with most of the news being a leading indicator of what is to come. Shifts in leadership in core organizations that direct housing in the province, provincial regulations affecting the home buying process, and new federal economic policy reshaping Canada's entire economy. Expect further turmoil in our market and the rise of new key players in both government and industry.
We will continue to provide our analysis and reporting. If you have any questions about this article or are curious to receive a more nuanced evaluation of how these news pieces may affect your buying or selling process, the LoyalHomes team is here to help. Our Client Care Coordinators are on standby to respond to your inquiries and direct you to a local agent who will be able to provide in-depth knowledge and advice on your specific situation. We are proud of how our values of integrity and truthfulness reflect in our online presence (check out our Google Reviews!), and we are committed to connecting you only with agents that meet our high standard of ethics.