Best Master Planned Neighbourhoods in Vancouver, BC
Posted by Chris Fenton on Monday, March 20, 2023 at 10:00 AM
By Chris Fenton / March 20, 2023
Comment
What is a Master Planned Neighbourhood
It is a quiet morning, and you are getting ready for the day. You grab a coffee and croissant from the bakery before dropping your children off at daycare and heading to the office for a big meeting. At the end of the day, you grab some groceries before picking up your children and letting them play at the playground before heading back home. Imagine this, all within walking distance. That is a master-planned neighbourhood at work.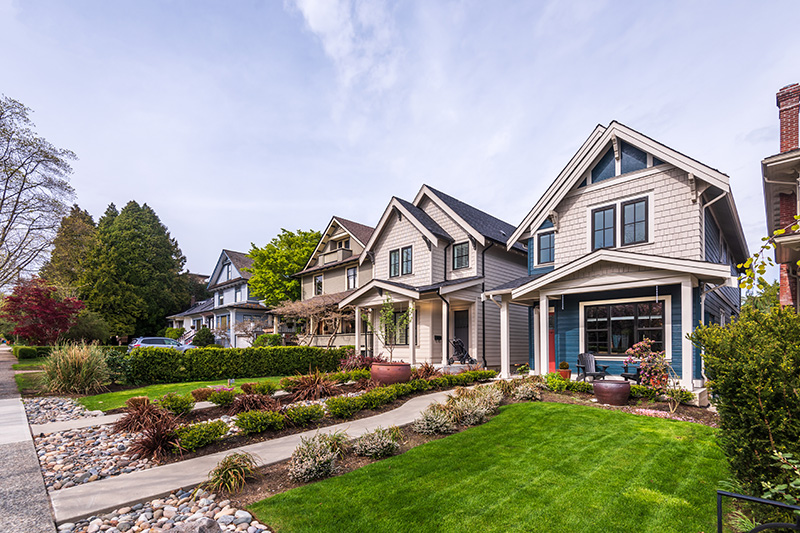 A master-planned neighbhourhood is a carefully thought-out and well-planned large-scale community. They are, in essence, their own mini-cities, made up of both residential and commercial use: a combination of high-rise apartment buildings, retail shopping centres, townhomes, offices and low-rise condominiums can all be mingled together in one cohesive and intentional space.
A master-planned neighbourhood does not happen overnight. They are the culmination of years of vision development, requiring continuous collaboration among varying parties. However, once complete, a master-planned neighbourhood can significantly have the fabric of the city they are in.
Benefits of a Master Planned Neighbourhood
Quality of Construction: From architectural designs, municipal re-zoning and land use regulations, development applications and construction costs, master-planned neighbourhoods require many resources to bring their grand vision to life. Due to the large scale of these projects, it is often reputable real estate developers with high standards who plan these communities, so residents can have more confidence in the quality of the final product built.
Convenience: The concept of the "15 Minute City" envisions urban planning from the principle that everything a resident would need should be accessible within 15 minutes, whether that be via walking, cycling or using public transit. A master-planned neighbourhood is inherently convenient, both in design and nature. In addition to having commercial spaces integrated with residential homes, master-planned neighbourhoods often also have amenities available only for residents, such as Community Halls, swimming pools or fitness facilities. They are a true embodiment of the "15 Minute City", even if only as the "mini-city" version.
Community: Through careful and thoughtful design, a master-planned neighbourhood can create a true sense of community for its residents. Master-planned neighbourhoods are created and named intentionally to foster a sense of place. Residents know when they've made it home, and visitors clearly know where they are. A sense of community also comes with a sense of safety and security.
Vancouver's Top Master Planned Neighbourhoods
Metro Vancouver looks toward the vision and creativity of master-planned neighbourhoods to help drive continued development and support their residents' ever-growing and diverse needs. Here are some of the top notable master-planned neighbourhoods in Metro Vancouver:
River District by Wesgroup
River District, a 130-acre master-planned community from Wesgroup located along the Fraser River, was one of Vancouver's last waterfront properties to be re-developed. With over 7,000 residential units and 250,000 sq. ft. of retail space, around 15,000 people call River District home. The proximity to the Fraser River's shore provides ample opportunities to enjoy nature: the Fraser Foreshore Park Trail is a popular walk, and Riverfront Park offers facilities such as basketball courts, playgrounds, tennis courts and picnic sites. It is also a short distance from the neighbouring cities of Burnaby and Richmond and only 20 minutes from the Vancouver International Airport.
River District, however, wasn't always a bustling community hub. The land was once a sawmill before the area transformed into a more residential neighbourhood after World War II. River District, as the community it is now, started development in the early 2000s and today consists of high-rise, low-rise and townhome properties along with a Town Centre featuring retail and medical services, banking institutions, a coffee shop, liquor store restaurants, a Shoppers Drug Mart and Save-On-Foods.
The Amazing Brentwood by Shape Properties
Sitting at 28 acres, The Amazing Brentwood by Shape Properties has transformed Burnaby, a city just a short distance from Vancouver. The Brentwood Town Centre neighbourhood's original shopping centre, "Brentwood Mall," first opened in the early 1960s and significantly contributed to the economic growth of this emerging area. However, as the regional landscape continued to change throughout the decades, the Mall itself and the surrounding neighbourhood began experiencing diminishing popularity in favour of more contemporary retail and residential options.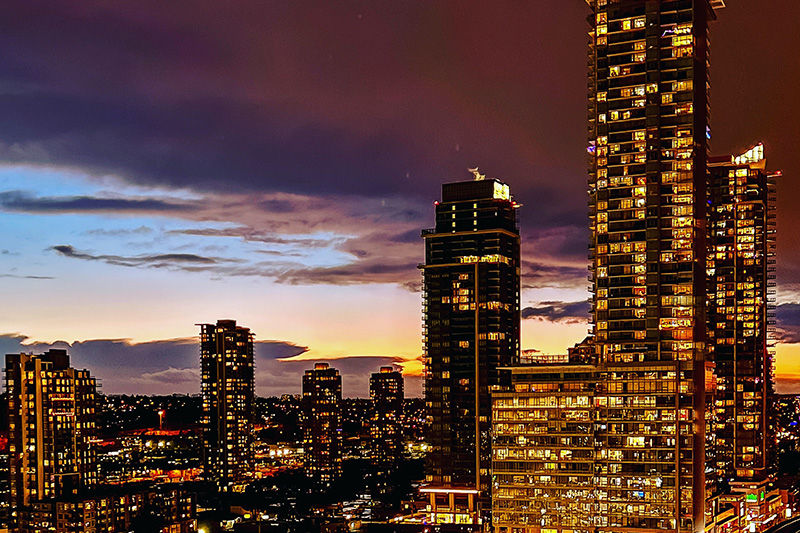 Shape Properties saw an opportunity to revitalize the area and create a new master-planned community, with the first development permit in place in 2014. The neighbourhood includes six high-rise towers with over 6,000 homes, a combination of residential and mixed-use office/retail space, as well as creating new additions to the current shopping centre. Today, residents and visitors can shop at major retailers such as Sephora and H&M, catch a film at a Cineplex VIP Cinema, spend an evening of games at The Rec Room, or try out one of many restaurant and food options available at The Amazing Brentwood. Proximity to Highway 1 and the Millennium Skytrain Line makes the area easily accessible.
Latimer Village by Vesta Properties
Located in the Fraser Valley's Township of Langley, Latimer Village spans 74 acres and is the largest master-planned neighbourhood that has been developed in Langley to date. Developed by Vesta Properties, Latimer Heights has made history by building the first two high-rise concrete towers in the area, at 26 and 34 storeys, respectively. The towers and townhouses built adjacent have created over 500 new homes in the Latimer neighbourhood. The project has won an award from Urban Development Institute (UDI) as Best of the Fraser Valley, as well as taking home two Georgie Awards from the Greater Vancouver Home Builders Association, Single Family Home Production of the Year and Multi-Family Home Builder of the Year. The master-planned community also features 36,000 sq. ft. of commercial space and 17 acres of green space, which includes a pond and walking trails.
Located in the Willoughby-Willowbrook neighbourhood, the area was primarily rural agricultural in nature until the 1950s. Master-planned communities such as Latimer Village will continue to drive the continued real estate and economic development in the area as the Fraser Valley grows in popularity among those in Metro Vancouver seeking more affordable housing options.
Is a Master Planned Community Right for You
A master-planned neighbourhood offers a different way of community living not available in all real estate properties, such as accessibility, convenient amenities and a sense of belonging. Some drawbacks, however, include increased traffic, a perception of less privacy and monthly strata fees. A well-executed, thoughtful, and beautifully constructed master-planned community could be the right place for you to call home.