BC Home Buyers May Flock To Get Mortgages Due to Rate Rise
Posted by Chris Fenton on Thursday, February 17, 2022 at 4:45 PM
By Chris Fenton / February 17, 2022
Comment
Surely, you've heard that real estate prices across British Columbia skyrocketed in 2021. With house prices rising at unprecedented levels, more and more buyers plunged into the market, fearful that they could never afford the dream of homeownership if they didn't buy now. As 2022 kicks off, a new wave of first-time homebuyers may soon flock to the market amid new fears that an increase in mortgage rates will price them out of the market.
What is Causing the Fear Over Mortgage Rates
In one word - inflation. Inflation is the general decrease in the purchasing power of money as the cost of goods and services increases. In Canada, it is measured by the Consumer Price Index. Canada's inflation rate hit 5.1% in January, the highest level we've experienced in 30 years.
Inflation is a big problem for an economy. It reduces the real value of the dollar and affects everyone. Especially people on a fixed income whose wages don't keep up with the rising cost of goods. It is the Bank of Canada's job to balance inflation along with other economic forces. Their best tool to combat inflation is by raising interest rates. With inflation hitting levels not seen in decades, there is genuine pressure on the Bank of Canada to adjust the target for the overnight rate.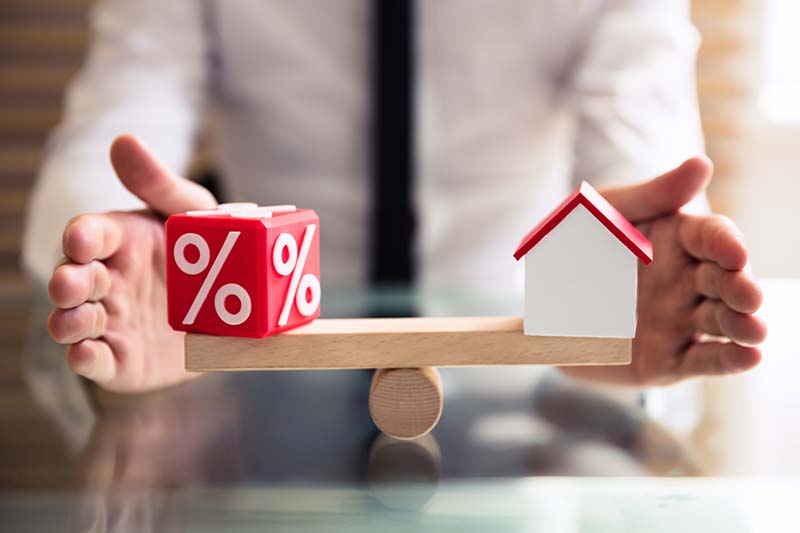 If the Bank of Canada adjusts the target for the overnight rate on March 2nd as is widely expected, one result will almost certainly be an increase in mortgage rates. An increase in mortgage rates will mean homeownership will become more expensive for anyone needing a new mortgage.
Home Buyers Are Beginning to Rush to Secure a Cheap Home Loan
Amidst genuine fears already present in the BC real estate market that people won't have a chance at homeownership, this potential increase in mortgage rates only worsens the situation. For many buyers, they are just able to qualify for an entry-level home in their regional market at today's interest rates.
For this reason, potential homebuyers across the province are putting in applications with their Mortgage Specialists. They are doing this now to qualify for a loan at today's rates and secure a rate hold. A rate hold is the amount of time that your lender will lock in your quoted rate. The length of time for rate hold varies by lender, which is something home buyers want to be aware of.
Has the Bank of Canada Raised Rates Yet
The Bank of Canada adjusts the target for overnight rate on eight fixed dates each year. On the first of these dates this year, January 26th, the Bank of Canada held the target at 0.25%. The following interest rate announcement is on March 2nd, 2022.
Economists are predicting several increases in the target this year. Benjamin Tal, Deputy Chief Economist for CIBC, predicts only three increases in rates in 2022 and stated, "I think the Bank of Canada will not go five times, I think the Bank of Canada will go three times in 2022, and the first move will be April 13th."
What Has Been Driving this Red-Hot BC Real Estate Market
The real estate market in BC has skyrocketed at unprecedented rates since the pandemic's beginning. Initially, the increase in prices was driven by a shortage of houses for sale on the market. Likely caused by a significant percentage of people who had planned to sell in 2020 but decided not to for health-based fear of having strangers visiting their homes.
What happened next was a perfect storm, according to one of Canada's top real estate agents and founder of Loyal Homes, Chris Fenton:
"What we witnessed on the ground was an entire generation of people who always wanted to become homeowners, at some point down the road, become fearful that they might never be able to afford the dream. They rushed into the real estate market all at once. In many cases, they were backed by their parents' savings. In a real estate market already characterized by an extreme lack of supply, this frenzy of demand increased market values at a rate never before witnessed in my career."
Now in early 2022, another fear is looming for this generation, the fear that the cost of borrowing will only worsen the situation.
Will a Series of Mortgage Rate Increases Really Cause Prices to Rise More
If high inflation causes the Bank of Canada to make a series of increases to the target for the overnight rate, leading to increases in mortgage rates, we might not see the result we expect. In the short-term, history suggests that we will likely see a spike in demand as home buyers rush in to take advantage of the low rate.
However, in the medium term, an increase in mortgage rates may very well begin to put the brakes on the real estate market. For example, Royal LePage Canada predicts only a 10.5% increase in aggregate price in Vancouver in 2022. An increase in rates could see balance return to the real estate market in the long term. In fact, one of the dangers of the Bank of Canada raising the target rate too quickly is recession.
A Word of Caution to Home Buyers
With BC home buyers flocking to get a rate hold at today's mortgage rates, a word of caution is in order. It's important to try to look down the road several years. If buyers stretch their real estate purchasing power to the limit, buying the most expensive house they can afford at today's mortgage rates. What happens if interest rates are relatively higher when it becomes time to remortgage?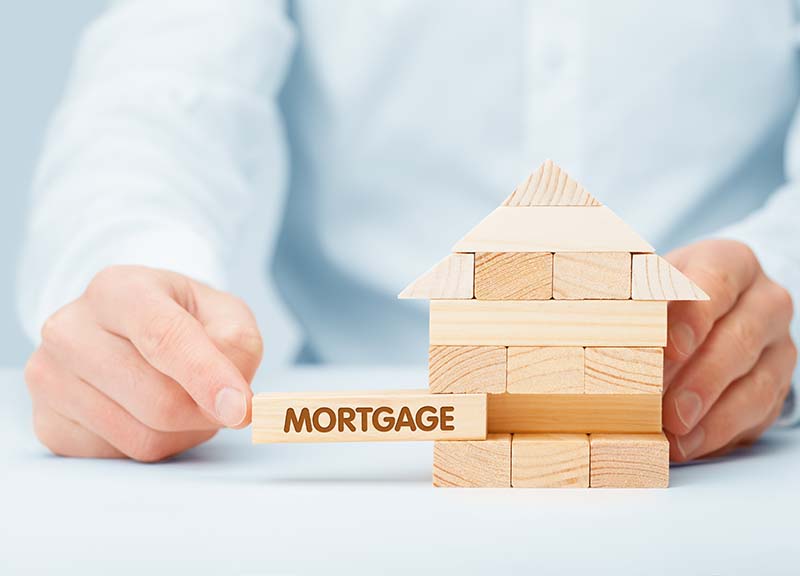 "Throughout my career, I've worked through a couple of economic downturns." says real estate agent Chris Fenton. "What I can tell you is that when the economy turns downward, the number of Court ordered sales we see, where people have lost their homes, increase dramatically. I encourage everyone only to buy a home today that is well within your means if rates increase. Sometimes the dream of homeownership is not worth the risk."
Fixed Mortgage vs Variable Mortgage
It's imperative to have a risk tolerance conversation with your trusted Mortgage Specialist, Real Estate Agent, and Financial Advisors. One of the most critical questions is whether to do with a fixed-rate mortgage or a variable-rate mortgage.
In a fixed-rate mortgage, the interest rate remains the same for the entirety of the mortgage term. With a five-year fixed mortgage, you will be able to plan what your rate will be for five years. At the end of this term, you will have to qualify for a new loan at current mortgage rates, pay off the house entirely, or sell the house. The worst-case scenario is when interest rates have risen and house value has decreased.
With a variable rate mortgage, the mortgage rate adjusts over time with changes in the market. The mortgage rate is tied to what is known as the Prime Rate. Generally speaking, variable-rate mortgages have been more affordable than fixed-rate mortgages over recent history. However, they carry financial uncertainty as the mortgage rate can increase through the mortgage term.
Has Buying Activity Increased in BC This Year
At this point, looming increases in mortgage rates have not resulted in increased sales in British Columbia. For example, on Vancouver Island, there have been 994 residential real estate sales reported for January 2022. This is down significantly from the 1,318 reported in January 2021.
At this point, with real estate inventory so low across the province, home buyers seem to be far more concerned with physically finding a house they can afford to buy. They don't seem to have fully factored in the mortgage rate risk yet. If and when mortgage rates begin to rise, that will likely change, as is happening in real estate markets south of the border.
One thing is certain in financial markets – change. It will be interesting to watch how the easing of pandemic restrictions, inflation, and interest rate increase will affect the real estate market across British Columbia.