Answering 10 Common Real Estate Questions
Posted by Chris Fenton on Monday, September 12, 2022 at 10:00 AM
By Chris Fenton / September 12, 2022
Comment
Welcome to our quick guide with some insight into the ten most common questions asked by British Columbians!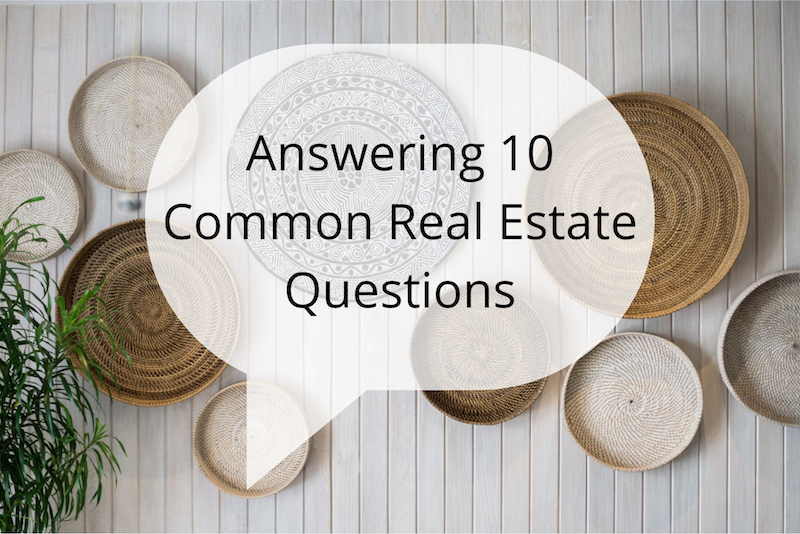 1. What is the Process for Buying a Home in British Columbia?
The process for purchasing a home in British Columbia is relatively straightforward. The first step is to find a real estate agent you trust who has experience in the region you are looking to buy in. Real estate continues to be a field where local knowledge can significantly impact the outcome of your buying process. Not only will this shape your agent's ability to negotiate a deal effectively, but an experienced Realtor can connect you with any necessary professionals during the process, such as lawyers or home inspectors. For a more detailed guide on the process of buying a home, check out our article here.
If you're still early in the buying process, LoyalHomes can support you in your search. Our Client Care Coordinators can provide general real estate advice and connect you with our network of agents throughout the province, ensuring you are working with someone who meets our standards of integrity, skill, and care.
Once you've selected an agent, their initial role will be to help you find a home that meets your needs and budget. After you have narrowed your search, your agent will help you negotiate a fair price with the seller's agent. Once you have agreed upon a price and the subjects, you will need to get a mortgage from a bank or financial institution. Learn how to get the best possible rate by reading our 10 Tips to Get the Best Mortgage Rate, and once your mortgage is approved, you will complete the contract with the seller. The final step is to close on the home, which means signing the paperwork and paying the purchase price balance!
2. How Much Does a Home Cost in British Columbia?
Prices and home availability have changed dramatically since 2021, according to our article about What You Need to Know About the BC Housing Market. The geographical variety of our province makes it difficult to draw much insight from an overall average cost, as we have dense high-cost cities like Vancouver, vacation destinations like Kelowna and Whistler, and rural areas.
Generally, sales have dropped dramatically across the province, while home prices have increased by an average of just over 11%. Prices have started to fall in major cities, and buyers can expect this trend to continue in light of the changes to interest rates we highlighted here. In August 2022, the average home price across the province was $900,000. This number can be higher or lower depending on the location and type of home. For example, an average home in Greater Vancouver will cost an average of $1,202,394, while a home in Kelowna will cost an average of $752,784.
There are many factors to consider when purchasing a home, such as the size of the home, the number of bedrooms/bathrooms, the age of the home, and the neighbourhood. The cost of living in BC is relatively high, but the province's high incomes offset this. The average household income in British Columbia is about $90,354. The cost of a home in British Columbia is high, but so is the quality of life. The province offers a great deal of natural beauty, a diverse range of activities, and a high standard of living. If you are considering purchasing a house in British Columbia, consult with our Client Care Coordinators to get an accurate estimate of what you can expect to pay.
3. What are the Property Taxes like in British Columbia?
The amount of the municipal property tax depends on the municipality's financial requirements. Municipalities factor in anticipated spending and other sources of income before using property taxes to make up the difference. The municipality's overall budget and assessment base determine the specific property tax rate for a given year (their tax base). Tax rates must rise if more tax revenue is required, and vice versa.
The tax you pay is based on the assessed value of your home. BC Assessment determines your property's value based on various techniques, and then you pay a percentage of that assessment as tax. For example, in Vancouver, you pay $2.69 for every $1,000 of assessed value.
The School Tax should also be considered, particularly as there is less oversight. BC's Minister of Finance determines the School Tax, and then the Lieutenant Governor sets the tax rates for each school district, meaning there may be some variation depending on where you live. For example, in Vancouver residential properties worth greater than $3,000,000, there is an additional school tax. As of 2020, you would have to pay .2% of the value between $3-$4,000,000 and .4% of the property's value for homes worth over $4,000,000.
4. How Much is my Home Worth?
It's a question on the minds of many British Columbians, particularly in light of all the recent news affecting the real estate space: what is my home worth? While several factors contribute to a home's value, there are a few key things you can look at to get a general idea of your home's worth.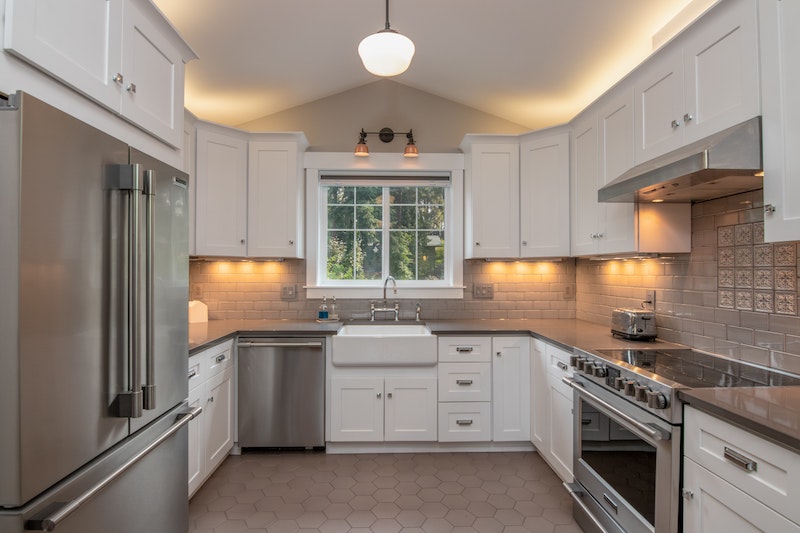 Property Location
A home's location is one of the most important factors in determining its value. If your home is in a desirable neighbourhood, it will be worth more than a comparable home in a less desirable neighbourhood. In BC, there is a significant variation in home costs depending on which city you are located in.
Property Size
The second is size. A larger home is typically worth more than a smaller home. This is because there is more space to work with, making a home more appealing to potential buyers. In addition, a large home may offer additional amenities such as a rec room, backyard, or gym that will add value to the house.
Property Condition
The third is condition. A home in good condition will be worth more than a home in need of repair. This is because buyers are often willing to pay more for a home that they won't have to put any work into. While other factors can influence your home's value, these are some of the most important. Keep these factors in mind when trying to determine your home's worth.
5. What is the Minimum Down Payment when Buying a Home in British Columbia?
The home's selling price determines the minimum down payment when buying a home in British Columbia. For homes worth less than $500,000, you are typically looking at 5% of the purchase price. For homes worth more than $500,000 but less than $1,000,000, your down payment will be 5% of the purchase price for the first $500,000 and 10% for the remaining amount. Generally, you can expect to require 20% down for homes over $1,000,000. In addition, it's important to note that a down payment of less than 20% of the price will require you to purchase mortgage loan insurance.
6. Should I do a Home Inspection Before Buying a Home?
When considering a home purchase, we recommend taking the time to perform a home inspection. In fact, the BC government believes so strongly in home inspections that they recently created new legislation to give buyers more time to complete home inspections. So, there are a few things to consider when deciding whether or not to do a home inspection before buying a home. The first is the age of the house. If the home is brand new, there is less need for an inspection since the builder will have already inspected the home and may provide you with a report. However, there are cases of poorly built properties regardless of how new they are, so keep that in mind.
If the home is older, an inspection can give you peace of mind and help you avoid any potential problems down the road. Another thing to consider is the cost of the inspection. Home inspections in British Columbia typically cost between $500 and $1000, depending on the size and age of the home. While this may seem like a lot of money, it is a small price to pay compared to the overall cost of buying a home that requires unexpected renovations. Here's a resource on common things that fail home inspections. However, if you are comfortable taking on this risk, you may decide not to get an inspection.
7. What are the Mortgage Rates in British Columbia?
Before understanding your rate, you may wish to know How Much Mortgage You Can Afford. The mortgage rates in BC will vary depending on if you are getting a mortgage from a large bank or a private lender. In addition, you must choose between a variable or fixed-rate mortgage. Typically, variable mortgages have rates between 3.4% and 5.2%. Fixed-rate mortgages are currently on offer for between 4.2% and 6.1%.
8. What is the Process for Selling a Home in British Columbia?
When selling a home in British Columbia, a few key steps must be followed to ensure a smooth and successful transaction. First, you need to know how much you can expect to list for. Our Client Care Coordinators are a great low-pressure way to get a general idea of what your home is worth. With such dramatically changing market conditions, a Realtor can provide the most up-to-date comparables that will allow you to price your home accurately.
Once a listing price has been determined, the home must be prepared for showings. This may involve decluttering, deep cleaning, and making any necessary repairs or cosmetic updates. You may also wish to consider our resource on the most popular renovations that buyers want to see. Once the home is ready to be shown, it will be listed on the MLS, and open houses may be held to generate interest from potential buyers. Once an offer has been received, it is important to consult with a lawyer to ensure all the contractual paperwork is in order and that you know how to meet the conditions of the offer. Once the sale has been finalized and money has changed hands, the home will be officially off the market, and the new owners will be able to move in on completion day!
9. How Long Does it Take to Sell a Home in British Columbia?
Although home prices in the province have been skyrocketing for the past few years, things are beginning to change. If you're considering selling your home, you're probably wondering how long it will take to find a buyer.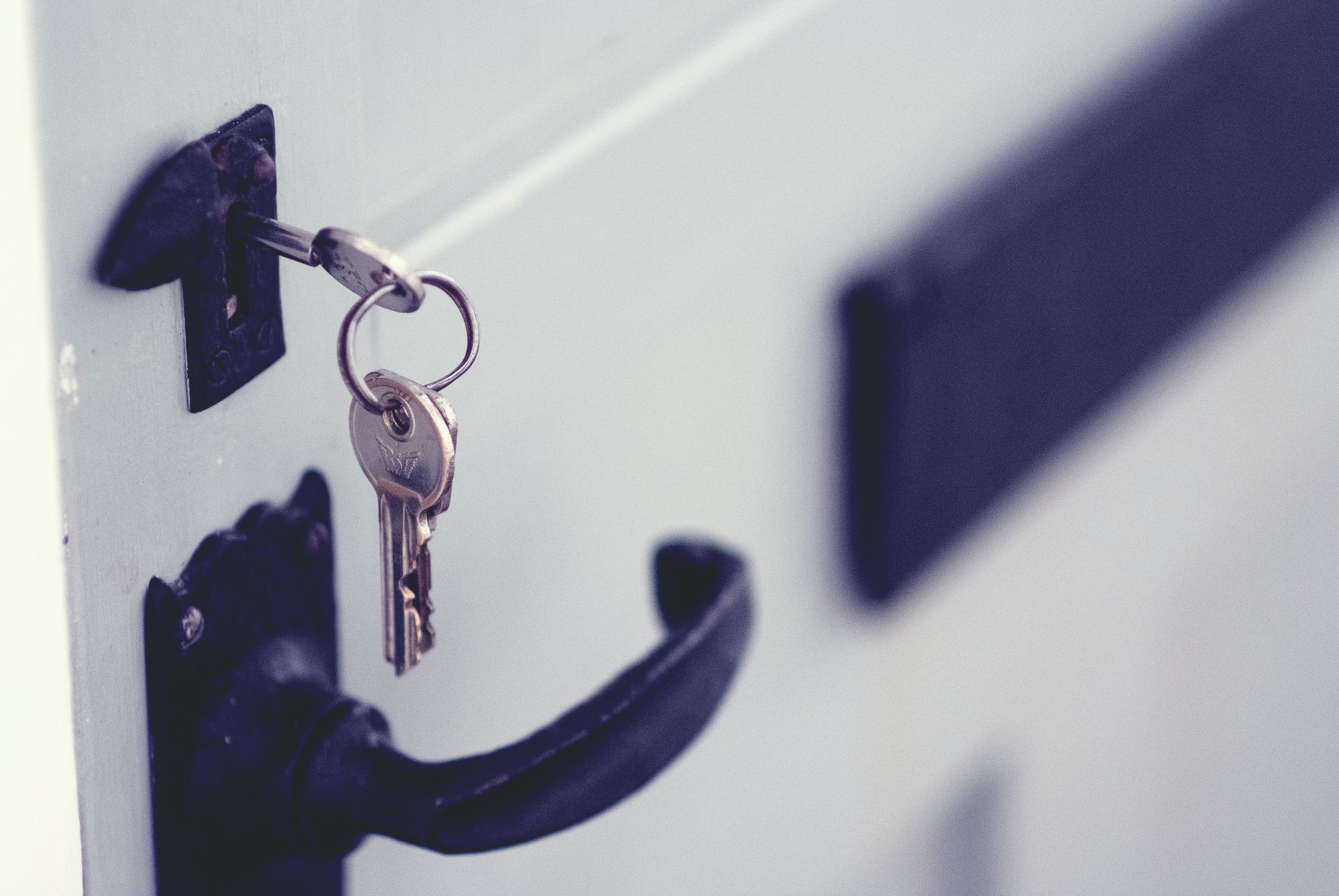 The answer, unfortunately, is not so simple. It depends on several factors, including the type of home you're selling, the location, and the current state of the market. In years past, it was not uncommon for homes in British Columbia to sell within days or weeks. However, as per our article on the changing prices across the province, the BC Real Estate Association is now reporting that houses are sitting on the market for months instead of days.
10. What are the Real Estate Commissions in British Columbia?
In British Columbia, the real estate commission is typically split between the buyer's and seller's agents and is paid at the time of closing. There can be a significant variation, and experienced Realtors with a strong track record and a vast network of professionals and buyer's representatives can command a higher commission. Typically, you can expect to pay between 3%-7% on the first $100,000 and ~2.5% on the remaining sale price.
If you still have more questions after reading this article, or have new questions after learning more, connect with our expert group of Client Care Coordinators. They are licensed realtors trained to be able to provide answers to any real estate question you may have, whether you are buying, selling, or just looking to understand the market better. We appreciate any thoughts or feedback on our work!