A Spotlight on Livable and Lovable Ladysmith BC
Posted by Chris Fenton on Monday, May 30, 2022 at 10:00 AM
By Chris Fenton / May 30, 2022
Comment
Along the scenic east coast of Vancouver Island, plenty of small towns offer a laid-back pace of living amidst beautiful landscapes. A prime example of a town of this sort is Ladysmith, which has a lot to offer people from various backgrounds and varying real estate investing goals.
Ladysmith is a small town, primarily located on a prominent hill overlooking the Strait of Georgia and the Gulf Islands. With its population slightly north of 8000 residents, Ladysmith offers a definitively small-town atmosphere with enough amenities to ensure a convenient, comfortable standard of living.
Ladysmith is bordered by the north to the furthest extremities of the Nanaimo area and the south by the small town of Chemainus and the Cowichan Valley. It's situated right along the Trans-Canada Highway, offering easy access to Victoria to the south and Nanaimo to the north.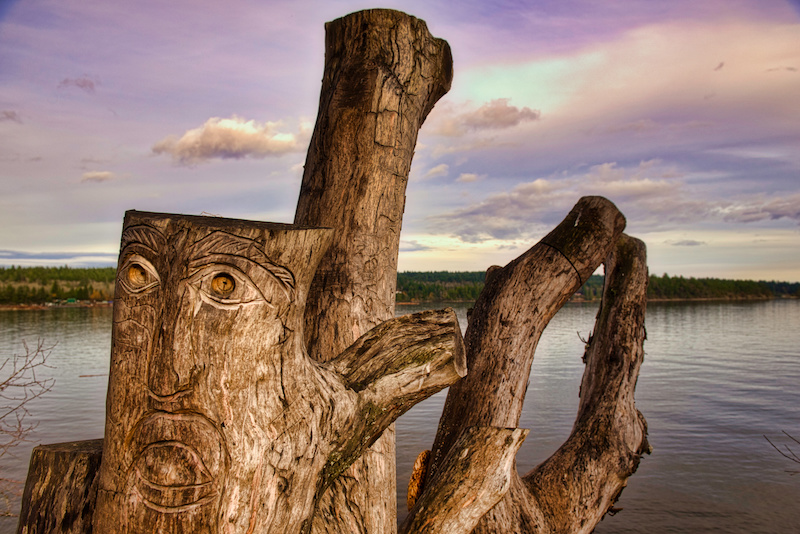 The drive from Ladysmith to Nanaimo takes twenty minutes during ideal traffic conditions, meaning Ladysmith residents can take full advantage of living next door to Vancouver Island's second-largest population centre while also experiencing life in a calming, peaceful town.
Ladysmith is a growing town with a promising future poised to grow into an even more sustainable and vibrant coastal town. Ladysmith is an ideal destination for real estate investors looking for a little slice of island paradise with a thriving small local economy, a scenic downtown area, and a beautiful oceanfront setting.
The Best Things About Calling Ladysmith BC Home
Situated on the stretch of eastern Vancouver Island between the mid-sized cities of Nanaimo and Victoria, Ladysmith is less well-known than some of the island's other small towns and cities.
One of the most appealing aspects of Ladysmith as a destination for real estate investing is the up-and-coming nature of the community, bolstered by an Arts and Heritage Hub Project investing millions of dollars in the town's cultural landscape. The Ladysmith Arts Council is also developing initiatives toward enhancing the town's artistic sphere.
Ladysmith residents live in a tight-knit community amidst like-minded individuals who prioritize volunteer spirit, support groups, recreational opportunities, and cultural organizations. The town presents solid real estate investment opportunities, as property values have seen impressive gains in recent years.
Let's take a more in-depth look at what makes Ladysmith such a liveable and loveable coastal community.
Interesting History
Walking around the core area of Ladysmith, you'll notice a historic feeling that pervades the city. The town was initially built to house coal mile workers who worked slightly to the north in what is now Nanaimo. It was founded in the late 1800s by James Dunsmuir, one of British Columbia's early premiers and industrialists.
The primary industries in Ladysmith at the current time are agriculture, forestry, and tourism, but the town's history has close ties to the history of coal mining in British Columbia. In the early 1900s, Ladysmith was the site of unrest during the Vancouver Island coal miner strike, as workers protested safety concerns in the area.
The area's mines were closed in the early 1930s, and the town and its surrounding areas were hit hard by the global depression. Later in the decade, the Comox Logging and Railway Company began logging activity in the area. By the 1940s, hundreds of people in the area were employed in a thriving local logging industry.
Ladysmith's 1st Avenue—a street that runs from north to south between Esplanade Avenue and Methuen Street—was declared the best street in the entire country during a study by the Canadian Institute of Planners in 2017. The street is home to beautiful building facades, nice sidewalks, attractive landscaping, and more, making it a popular spot for a stroll.
The history of settlements in Ladysmith stretches back thousands of years. The Stz'uminus First Nation, a Coast Salish People, have lived in the area for millennia, establishing fishing camps in the area harbour. The Stz'uminus are a thriving group in the area to this day.
Great Weather
The mid-east coast of Vancouver Island is famous for its pleasant, mild weather year-round. With a Mediterranean-style climate, it offers warm and sunny summers with mild winters where snow is rare compared to most locations across the country.
Because Ladysmith's winters are so mild, it's possible to partake in outdoor activities, including golfing, biking, hiking, and more year-round. For those inclined towards winter sports, the acclaimed slopes at Mount Washington are around an hour and a half away, and adventurous outdoor recreation lovers are known for hitting the slopes and the lakes on the same day—an opportunity that isn't available in many places.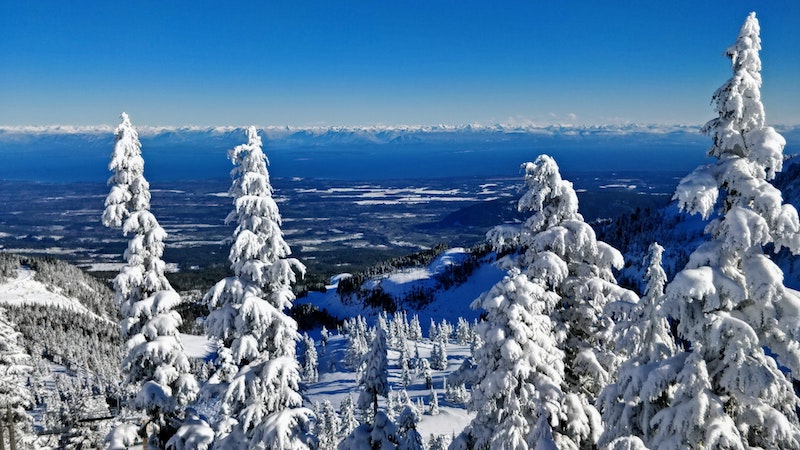 The climate of Ladysmith and the surrounding communities is protected by the mountain ranges in the central part of Vancouver Island, making summers unusually dry compared to regions of similar locations and latitudes.
During the summer months in Ladysmith, average high temperatures tend to fall in the low twenties, while average lows typically hit the low double digits. Meanwhile, winter months tend to see daily high temperatures in the mid-single digits, while average winter lows usually hover right around the freezing point. Ladysmith's mild temperatures paired with its long stretches of coastline make it an appealing vacation and retirement destination.
A Welcoming Sense of Community
Ladysmith is a town that offers residents ample opportunities to get involved in their local community, which can be a big perk for those moving from larger population centres who are looking for a supportive and tight-knit atmosphere.
The Ladysmith Resources Centre Association offers programs for residents centred around fostering a sense of community and providing services that enhance the quality of life for those who live in Ladysmith—particularly the town's thriving senior population, who benefit from participating in initiatives that promote social wellbeing.
Thriving Arts and Culture Scenes
Ladysmith punches above its weight when it comes to opportunities for residents to enjoy artistic and cultural experiences. In Ladysmith, galleries showcase impressive local art, in addition to a floating museum and the annual summertime Arts on the Avenue festival.
For one weekend every August, the main downtown road becomes an outdoor art gallery during the Arts on the Avenue and Light Up the Night festivals. During the Light Up the Night evening market, there is music, activities for children, and street food to enjoy.
Meanwhile, Arts on the Avenue comprises more than fifty artists showcasing and selling their paintings, carvings, weaving, jewellery, and more. Another hub for the strong arts community in Ladysmith is the Ladysmith Waterfront Gallery, which is a non-profit initiative that benefits the local arts council.
Each year, the Ladysmith Waterfront Gallery puts on a spring tour in the town and in the nearby communities of Chemainus and Cedar that allows residents and tourists to engage with the work of emerging and established local artists.
Ladysmith's ongoing live performance series include the summertime Concerts in the Park series in the scenic amphitheatre right along the shore. Concerts in the Park performances typically last for two hours and benefit the Ladysmith Resources Centre Association—admission is free by donation, and the performances are often stellar.
The Ladysmith Little Theatre is centred around the enjoyment of the stage, putting on a half dozen performances each year in an old schoolhouse that is more than a hundred years old. Performances at the Ladysmith Little Theatre are often comedic. The Ladysmith Improv Players' "Off the Cuff" improv series is known for fostering the creativity of performers and attendees alike.
Participating in improv is well-documented—from developing communication skills to improving confidence to simply making great friends—and getting involved in Ladysmith's improv scene is a great way to participate in the community.
Proximity to Good Schools
In Ladysmith, public schools are operated by School District 68, which also covers the Nanaimo area and the northern Gulf Islands. In total, 48 schools fall within the jurisdiction of School District 68.
The public schools in Ladysmith include Ladysmith Primary, Ladysmith Intermediate, Ladysmith Secondary, and Ecole North Oyster Elementary, which offers both French immersion and English programs. The Island ConnectED program is a relatively recent addition to the local school district that provides a mix of in-person and online courses in a non-traditional setting for students between grades eight and twelve.
While Ladysmith itself is too small of a town to offer postsecondary schools, there are campuses of Vancouver Island University in both Nanaimo to the north and Duncan to the south that are each around twenty-minute drives from Ladysmith.
In Nanaimo, you'll find Vancouver Island University's main campus offering most of its programs and courses, including special graduate programs and programs for international students. The Cowichan campus, located in Duncan, is VIU's newest facility and offers plenty of options in terms of professional development and training programs.
Strong Healthcare Choices
Healthcare for Ladysmith residents is administered by the Nanaimo Public Health Unit, which provides care to the nearly 100,000 residents of the Nanaimo area, which includes Ladysmith and the northern Gulf Islands.
Ladysmith is home to the Ladysmith Community Health Centre, a primary health care facility hub for residents' health-related services. The Ladysmith Community Health Centre uses Telehealth video technology to help connect residents to the health care services they need.
Ladysmith is home to a network of healthcare and wellness specialists, including family doctors and naturopaths, physiotherapists, optometrists, pharmacists, chiropractors, and more.
While Ladysmith is not a large enough community to support an extensively-equipped hospital, two hospitals are within close reach for residents—Nanaimo Regional Hospital, a twenty-five-minute drive to the north, and Cowichan District Hospital, twenty-five minutes south. Easy access to these two impressive facilities means that the healthcare needs of Ladysmith residents are fully met, and shuttle services are provided to residents who lack adequate transportation.
Impressive Affordability
It's no secret that increased affordability challenges have struck communities across Vancouver Island in recent years. Demand for Vancouver Island real estate continues to grow while the supply of available properties struggles to keep pace.
Particularly during the COVID pandemic, many real estate investors from large city areas have been liberated by the pivot towards telework. They have eyed properties in relatively affordable oceanfront communities such as Ladysmith, which have driven prices further upwards.
Real estate prices have been surging year over year in Ladysmith. Still, the fact remains that real estate is significantly less expensive in Ladysmith than in some communities across Vancouver Island. Ladysmith draws less attention as a tourist destination than the Parksville and Comox Valley areas and features more options than the elusive Gulf Coast.
For instance, while the benchmark price for a single-family home in Parksville is hovering slightly below the one million dollar mark, the average in Ladysmith sits around two hundred thousand dollars lower at $800 000. In Victoria—Vancouver Island's most expensive real estate market—the benchmark price for a single-family home sits at nearly $1.3 million.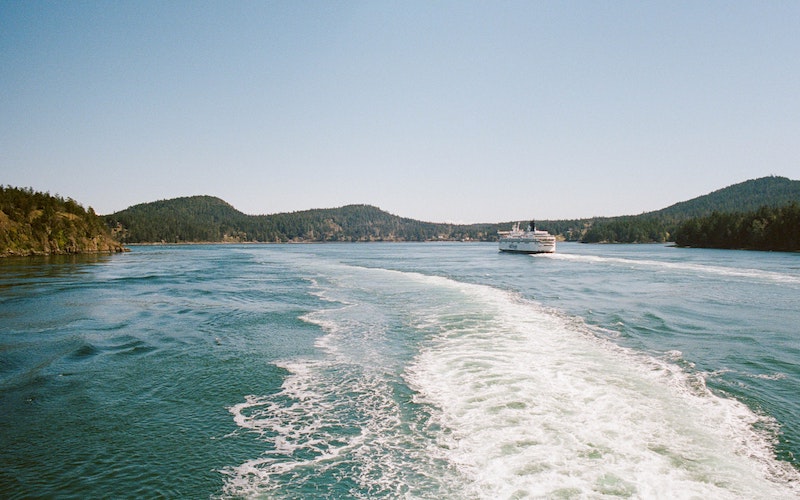 Beyond the cost of real estate being lower than in Vancouver Island's most expensive markets, there are several other aspects of living in a small town like Ladysmith that are more affordable. Ladysmith residents can expect to pay less in property tax and insurance than inhabitants of Vancouver Island's larger population centres. Groceries, daily household items, and eating out trend lower in a small town like Ladysmith than in large cities, where higher rent and taxes lead to higher overhead for business owners, which translates to higher prices.
Still, affordability remains a core issue across communities on Vancouver Island. Ladysmith is also putting forth bold new initiatives to increase the town's affordability to those who live there. A new affordable housing project that caters to families, seniors, and people with developmental disabilities is underway. Improving rental conditions for vulnerable population members is an example of Ladysmith's supportive community-first approach that benefits everyone who calls the area home.
Ladysmith's Real Estate Market
The real estate market in Ladysmith continues to show the signs of demand outpacing supply. According to the Vancouver Island Real Estate Board, policies like hiking mortgage rates and increasing taxes haven't slowed demand, sending prices upwards yearly. Ladysmith's benchmark price of single-family homes rose more than a third between January 2021 and 2022.
The Vancouver Island Real Estate Board's president points to the increased popularity of remote working as opening up markets like Ladysmith to a new, younger group of buyers who typically wouldn't be able to find substantial job prospects in such a small town. Ladysmith has always been popular amongst retirees from the Lower Mainland and Alberta, but these days real estate investors all over have Ladysmith on their radar.
Ladysmith's popularity with retired real estate investors can be attributed to the safety and tranquillity of the town, in addition to its great weather and abundance of outdoor activities. Properties that could appeal to retirees and young professionals include the townhome units in developments like Mariners Quay, featuring surprisingly spacious floorplans at affordable price tags.
Ladysmith also tends to have a solid supply of large, two-storey box-style homes built during the 1960s and 1970s that are affordable options for growing families and those looking for a lot of space. While these properties often feature outdated design choices—owing to their construction a half-century ago—they represent great potential for real estate investors looking to make updates or conduct extensive renovations. Located along quiet streets and often featuring large yards and mature landscaping, these homes could be excellent places for kids to grow.
Real estate investors with large budgets who are looking for luxurious vacation retreats or secluded island oases will find sprawling and spectacular waterfront properties in Ladysmith. Particularly on the stretch around Shell Beach Road, which offers extensive rugged shoreline along some of the warmest and most pleasantly-swimmable water.
Ladysmith still flies somewhat under the radar as a vacation escape but likely won't for long, as its tranquillity, beauty, and endearing small-town feeling are appealing in a big way.