A Look at the Campbell River Real Estate Market
Posted by Chris Fenton on Tuesday, June 21, 2022 at 2:00 PM
By Chris Fenton / June 21, 2022
Comment
No matter what brings you to Campbell River, BC - whether it be work, the desire to live in a peaceful island community, or both - the perfect home awaits you.
The community of Campbell River
Situated at the south end of Discovery Passage and along the 50th parallel, Campbell River is the third-largest city on Vancouver Island. Recognized by the Financial Times of London's Foreign Direct Investment Magazine as one of the top five North American locations for overall quality of life, the city is known as "the salmon capital of the world." The world-renowned Painter's Lodge is included in the many excellent fishing resorts, attracting fishing enthusiasts and locals wishing to enjoy a special evening out where only the best will suffice.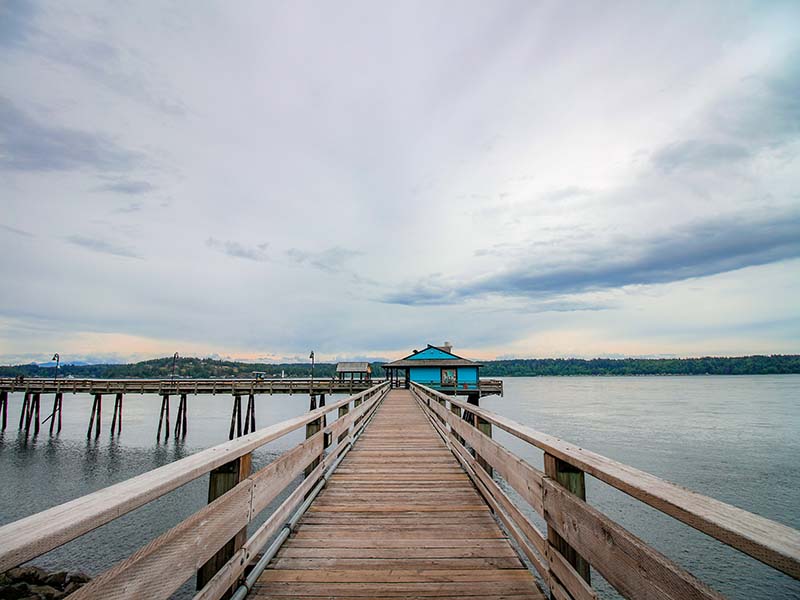 This claim to fame and the desire to experience the wild beauty of the Great Outdoors supports tourism in this dynamic community—and inspires more than a bit of envy for those who make it their home. To live in Campbell River is to enjoy nature at every turn, from hiking and biking on the numerous forest trails to rafting, scuba diving, kayaking, or simply watching whales, seals and eagles at play on the water. Golf lovers enjoy a round at Storey Creek or the Campbell River Golf & Country Club.
Residents often came to Campbell River on a brief getaway before moving here to enjoy the balanced lifestyle and beautiful coastal scenery backed by the majestic mountains of Strathcona Park and old-growth forests.
The northern Vancouver Island region enjoys a moderate climate with summers cooler than the Okanagan and warmer winters than much of the rest of BC.
Discovered in 1792 when Captain George Vancouver sailed up the Georgia Strait in search of the Northwest Passage, the Campbell River and Strathcona Region is a nature lover's paradise, with unspoiled forests and shorelines that typify west coast wildness in all its glory. Living here is a constant reminder of all that BC has to offer, and it's right on your doorstep.
If getting away from the city's hustle, slowing down and allowing yourself to unwind is the lifestyle that appeals to you, then Campbell River is a must-see. Here, you will find various housing options, from spacious apartments to opulent homes on acreage or waterfront. With prices lower than the BC average and mortgage rates still relatively low, now may be the time to plan that trip…
Campbell River Demographics and Dwellings
The population of Campbell River is close to 38,000 (2020) and is the urban service centre and hub community for approximately 60,000 people living and working in the region. Residents average age is 47 years, and most of the population—53%—is between 25 and 64 years.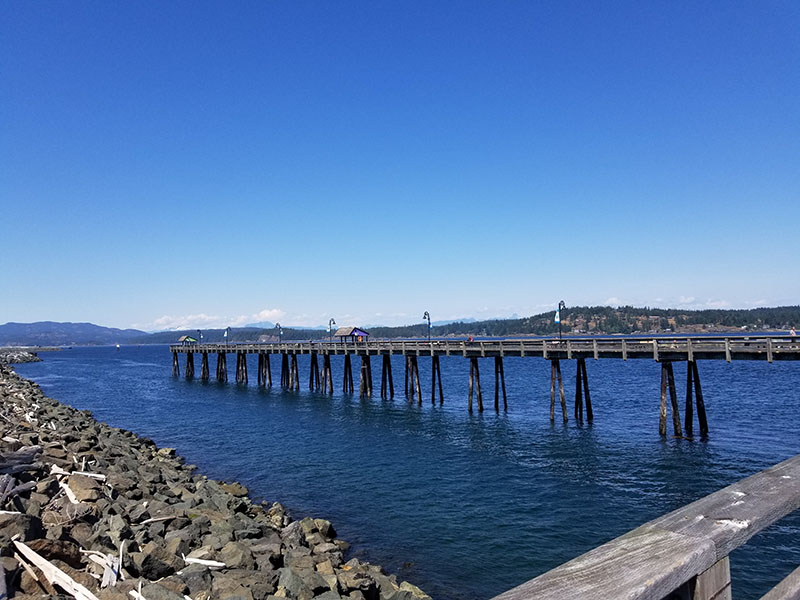 old. The community is popular with retirees, with 30.5% of households having a primary maintainer over the age of 65. Many young families have chosen to make Campbell River their home, and just over 33% of families include children in their household. Children under 14 account for 16% of residents (2018).
Two and three-bedroom single-family dwellings are the predominant housing types in Campbell River, with smaller apartment buildings, newer high rises, and townhouses rounding out the Campbell River real estate community. Homeowners occupy roughly 70% of accommodations, and the remaining 30% of units are rented.
May 2022's benchmark figures* for Campbell River real estate are as follows: Single family homes - $776,200 (up from $601,200 in May 2021)
Townhomes - $578,300 (up from $464,000 in May, 2021)
Apartments - $380,000 (up from $284,200 in May 2021)
* Vancouver Island Real Estate Board
Choosing Where to Live in Campbell River
Campbell River can be roughly divided into six neighbourhoods, each with its distinct character:
Central Campbell River
Willow Point
Campbell River South
Quinsam Heights
Campbellton
North Campbell River
Central Campbell River
Central Campbell River is the most established region of Campbell River, with many homes that have a view of the ocean or are waterfront. The age, style and square footage of available homes vary, providing many options at various price points. Beautiful heritage homes will always be a popular choice in Central Campbell River. The area also appeals to apartment seekers, with newer high rises contributing to real estate offerings.
Central Campbell River has many restaurants, great "retail therapy" in the form of Shoppers Row, the very popular Fisherman's Wharf, access to a 6.4 km sea walk, and a ferry to nearby Quadra Island. Here, you will find theatres and plazas within walkable distance from each other in Campbell River's "downtown."
Willow Point
Lying between Campbell River Central and Campbell River South, Willow Point is ideally situated for families looking for a healthy lifestyle in the Great Outdoors. Parks and forested trails abound, making this the ideal area to enjoy all the outdoor pursuits that Campbell River offers. Willow Point is home to a Sportsplex (closed for upgrades May 2 - October 31, 2022), a nearby splash park for the little ones, and a dog park for the pooch. The Cooper's Hawk Disc Golf Course is also located here.
The new Jubilee Heights development will incorporate an elementary school, a commercial village with dining, groceries and other pedestrian-friendly amenities, bringing this well-designed master community together.
Various housing options are available within Willow Point, including apartments, townhomes, and multiple single-family dwellings at different price points. So whether you are seeking a place to call home for your busy family, an investment property in a developing area, or a retirement property with less maintenance to worry about, Willow Point should be high on your list of possibilities.
Campbell River South
A popular destination for those seeking a larger home in a more rural area, Campbell River South lies south of the Jubilee Parkway. It is ideal for equestrians and families preferring a more tranquil way of life with more indoor and outdoor space than city living can offer. The area is best defined as a rural coastal community. However, this does not mean it is isolated. Those who live here can drive roughly 20 minutes north to downtown Campbell River or south to the city of Courtenay for a wide variety of shopping options and other amenities. Local shopping centres provide the basics, including supermarkets, drugstores, fast food outlets, coffee shops and medical clinics.
Single-family dwellings at varying price points, many oceanfront, are the predominant type of housing in Campbell River South, although spacious apartments and townhomes provide another option.
The area is home to oceanfront resorts, many beautiful parks and sandy beaches. These include Miracle Beach Provincial Park—a popular oceanside recreational area beloved by visitors and locals—Stories Beach, Saratoga Beach, and Oyster River Nature Park. Cycling, camping and beach combing are popular pastimes here and enjoyed by adults and kids alike.
Quinsam Heights/Campbellton
From trendy modern houses, apartments and townhomes in newer subdivisions to more established homes with acreage, homes within Campbell River West provide beautiful vistas and unmatched lifestyles for those seeking a more relaxed way of living. The Campbell River Golf and Country Club is situated here, and, in fall 2023, the area will celebrate the opening of Naturally Pacific Resort—a 93-room boutique hotel on the golf club property.
Campbell River West is also home to Elk River Provincial Park, with its suspension bridge, beaver lodge lands, the Canyon View Trail, and Deer Falls.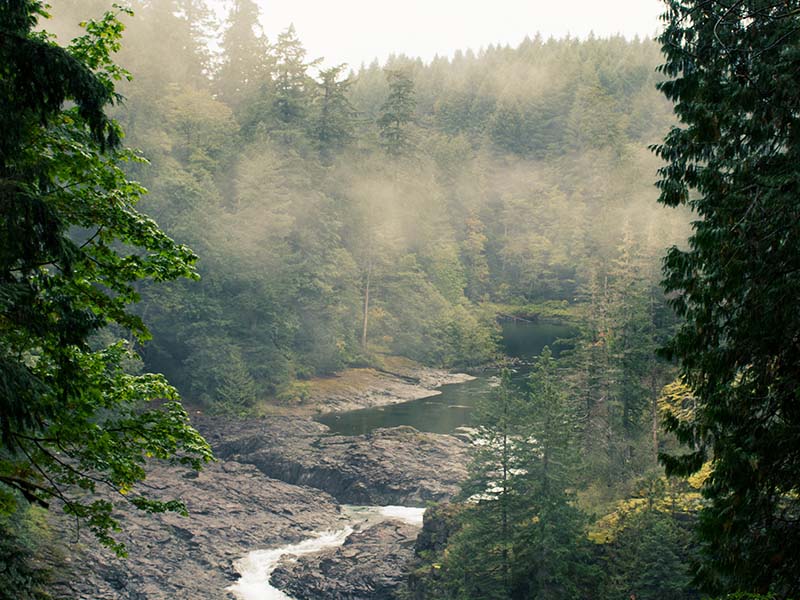 Campbell River West's northern neighbour, Campbellton, has become popular with first-time homeowners, investors, and those seeking space within industrial zoning. The area also has several popular shopping centres.
Campbell River North
The region north of Campbell River Central also offers a variety of home styles, many with acreage, and is a developing area with investment opportunities. Here, you will find well-priced starter homes, rural estates, and river or oceanfront properties, with many homes in the planning stage. This includes a townhouse development.
The area is a nature lover's wonderland, with access to the ocean and river and the Island's more northern regions. Campbell River North is home to the world-famous Painter's Lodge and other renowned fishing resorts.
Campbell River Schools and Other Educational Venues
School District 72 provides children of all ages with a comprehensive education program. Spaced throughout the aforementioned areas of Campbell River are nine elementary schools (including a bilingual and full French immersion school), two middle schools (one offering continuation of French programming), and two secondary schools. There is also an alternative/special needs school facility.
The district operates a flourishing International Student program where local families take in students from around the world.
Campbell River Dining Options
Always a popular question for prospective homeowners is, "Are there good places to eat?"
The answer is most definitely! The Campbell River community provides many dining options, from casual pub lunches and outdoor cafés, through trendy eateries to fine dining on the waterfront. A wide variety of international cuisines are also available.
We hope this brief overview provides valuable insight into Campbell River real estate and lifestyles. Check out our Campbell River Community Page for more community information and real estate listings.