9 DIY Tips to Enhance Your Home
Posted by Chris Fenton on Friday, January 14, 2022 at 8:00 AM
By Chris Fenton / January 14, 2022
Comment
Whether you're a beginner or an expert craftsman, here are some straightforward ways you can improve your living space.
If you're a new homeowner or don't have much experience with do-it-yourself projects, they can appear intimidating at first. But once you get comfortable, you may find yourself looking for more and more ways to mix things up and add value to your home.
Among DIY home improvement projects, the most popular are often those that allow homeowners to express themselves and renew their living spaces, which is why hanging artwork and applying fresh paint are most often thought of first. Those projects are classic, but there are plenty of other ways to spruce up your home, too.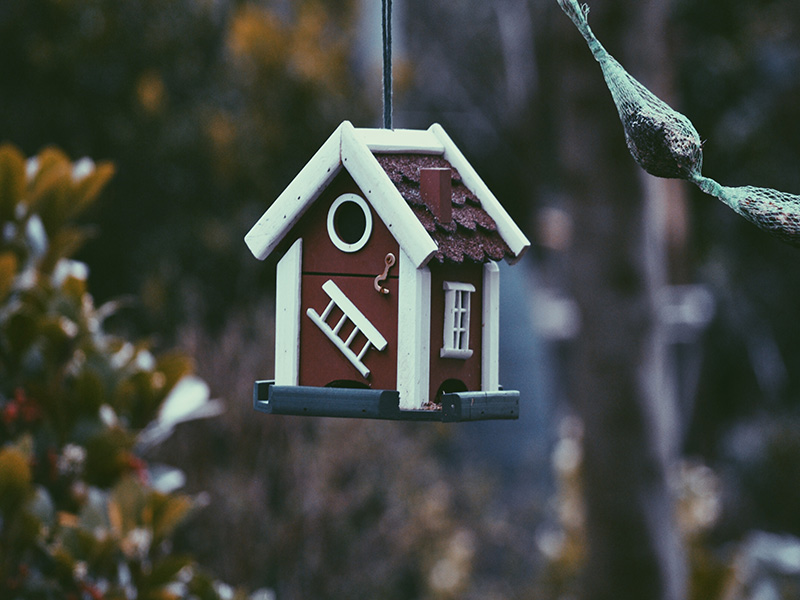 Even minor do-it-yourself projects require careful planning and attention to detail. After all, your home is likely one of the biggest investments you'll make. These days, people spend more time at home than ever, which increases the importance of completing your DIY projects in an aesthetically pleasing fashion.
On this list, you'll find projects that are suitable for homeowners who have a wide range of skill levels, and you're almost sure to find a project that your home could benefit from. Let's look at some of the top options for improving both the appearance and value of your home.
Refresh Your Old Wood Furniture
If you have old wood furniture that looks tired and worn, there are simple steps you can take to give it fresh new life, even if you don't have much experience working with furniture.
First of all, a simple cleaning of your wood furniture with lemon oil or orange oil-based cleaner can get the original shine of a wood surface back. Just wipe the oil on with a cloth, let it soak for around fifteen minutes, and then wipe it off.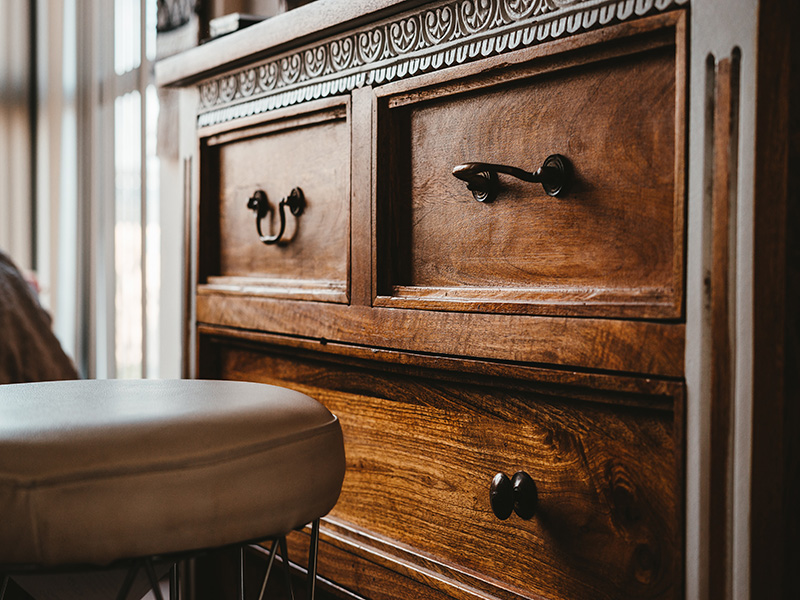 There are some interesting ways to improve the appearance of wood furniture using common household products, too.
To remove those annoying water ring stains on your wood coffee table, a unique trick that works is to apply some mayonnaise, let it sit for half an hour, and wipe it off. If you have wood furniture that looks dried out and old, rubbing a mixture of ¾ cup of olive oil and a ¼ cup of vinegar can get it looking rehydrated.
Upgrade Kitchen Cabinets
Cabinets can be the difference between a kitchen that appears drab and stuffy and a kitchen that looks airy and immaculate. But entirely replacing your kitchen cabinets can be a considerable job—often best left to professionals—that can cost thousands of dollars.
However, there are beginner-friendly steps you can take to get your cabinets looking new, so long as they are structurally sound and don't have any significant defects. One of the simplest and most effective ways is to add a fresh coat of paint to your existing cabinets for a job that should take a day or two and cost no more than a few hundred dollars.
Remove the shelves, drawers, and doors and give them a good clean and sanding. To ensure the highest quality standard, you can strip the existing paint down to the bare wood for a thorough job. However, this isn't necessary. You should see professional-looking results after painting two or three coats if you clean the cabinets and apply a durable, stain-resistant primer.
Renew Your Interior By Painting the Walls
There's a reason why a fresh coat of paint is often the first DIY upgrade that homeowners gravitate towards. A well-applied coat of quality paint can have a truly transformative effect on a room, making it feel newer and more vibrant.
A great DIY paint job is all about preparation. The amount of effort it takes to complete an excellent paint job and a terrible one is around the same, and there's nothing more frustrating than spending hours painting your home only to end up with subpar results. Cleaning all the surfaces, you'll be painting in advance is one way to improve your chances of getting a smooth, professional-looking finish.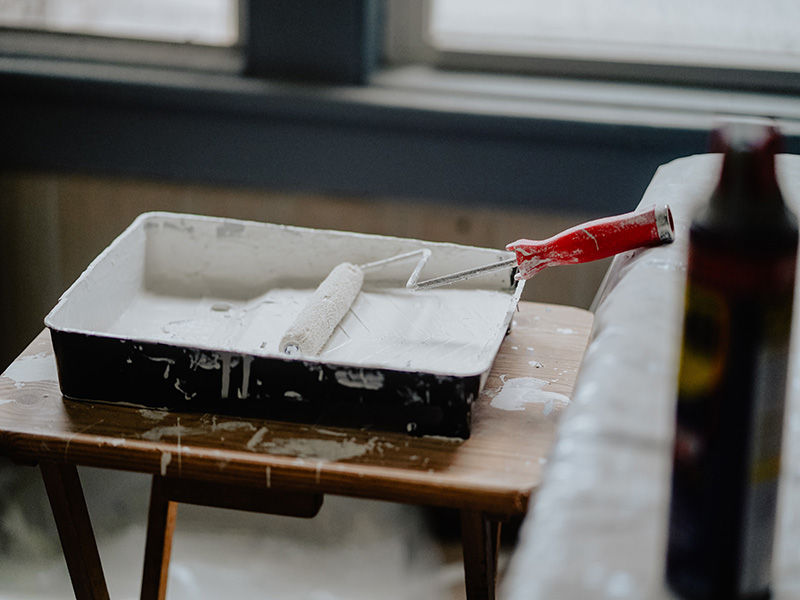 There are certain strategies that professional house painters follow. DIY enthusiasts can emulate that to improve their chances of success. One technique professionals follow is maintaining a "wet edge"—which means your strokes should overlap before they have a chance to dry, preventing what is called "lap marks"—the buildup of dry paint.
Other important tips include painting the trim first, the ceiling, and then the walls. This is both for appearance and for speed because you'll find it's easier to tape off the trim than the walls. Another professional tip is to sand surfaces with a fine-grit sponge between each coat of paint to ensure a super smooth finish, free of bumps.
Add Light Dimmers
One of the simplest and most effective ways to improve the appearance and comfort of your home is by improving the lighting. Overhead adjustable lighting is an attractive feature, offering you more control over how your living spaces are lit.
With adjustable ceiling lighting, you can ensure home office spaces, kitchens, and other areas that require sharp focus are as bright as you need during the daytime while also having the option of reducing brightness when it's time to relax. Check out our blog on Ways to Refresh your Home's Space, which also talks about changing your bulbs.
If you decide to sell your home, having adjustable lighting in the living spaces is often seen as a perk for prospective buyers. Dimmer switches are very affordable to buy and can be installed using only a screwdriver, pliers, and a switch plate. Before you begin, make sure you're familiar with how to turn off the power in your home to ensure the installation is safe.
Build Custom Shelves
Perhaps no affordable and simple DIY home project makes as big a difference as building custom shelves. Building your shelves is generally far more affordable than purchasing them from a furniture store and allows you the opportunity to create shelves that fit your home's unique proportions perfectly.
Ideal shelf setups in your home will create a sense of organization and help you to keep living spaces neat and free of clutter. Before you start building your custom shelves, mark off your planned shelf spaces on the wall with painter's tape to help you visualize how the room will look.
In recent years, built-in shelves have seen a resurgence in popularity. Once thought of as an outdated feature of older homes, many homeowners realize the space-saving potential of built-in bookcases and shelves, particularly in city properties where space is a premium.
Swap Out Your Faucets
One classic bothersome feature of poorly-maintained properties is faucets that drip, run inconsistently, or squeak. Even if your faucets are performing well enough, you may find that they're outdated and contribute to a somewhat dingy feeling in your kitchen or bathrooms.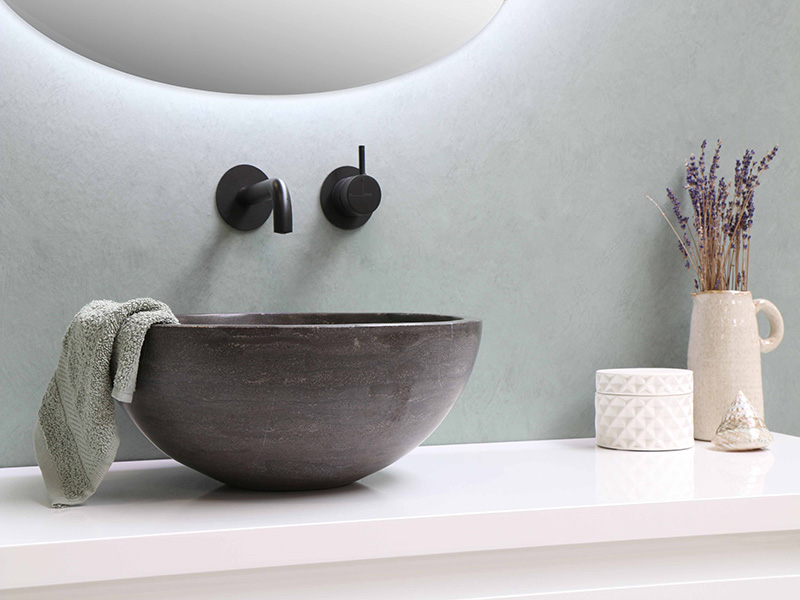 Luckily, installing new faucets is a straightforward project that can be completed with basic tools: an adjustable wrench, a bucket, and a putty knife. Before getting started, you'll want to familiarize yourself with how your home's water supply is set up so that you can easily handle turning the water on and off before and after installing your stylish new faucets.
Reupholster Your Furniture
Furniture reupholstery is something that seems inaccessible to the average person, but it can be easier than you'd think. It also offers the opportunity to create customized pieces of furniture that are indeed one of a kind.
If you have chairs with fabric seat cushions, you may find the fabric starting to look dated or worn, and your impulse could be just to toss the chair in favour of something new. Instead, look around to see whether you have existing fabric in a desirable pattern or pick some up from the fabric store.
You should find you're able to easily remove the seat cushion from the chair via a few screws on the bottom of the chair (while you've got your tools out and the chair upside down, it could be a good time to fix any wobbly or uneven legs).
You can choose whether to remove the exiting fabric using a staple puller or simply to wrap the new material over the old. From there, it's a matter of ensuring the fabric is tight enough and adequately aligned and stapling it to the bottom of the chair using a staple gun.
Install a Fire Pit
If you have a yard and live in a neighbourhood that permits outdoor fires, adding a custom DIY fire pit can be a simple way to introduce a fun new element to your property that is perfect for family time or hosting and at almost no cost. Best of all, homes that have backyard fire pits tend to fetch better prices on the real estate market.
The most common way to build a DIY backyard fire pit is by using fire bricks. If you're building the pit on a grassy yard, it's common to build what's called a "paver base" by removing the area's grass and dirt, levelling the soil, spreading gravel, and tamping it down. From there, it's just a matter of installing and setting the bricks.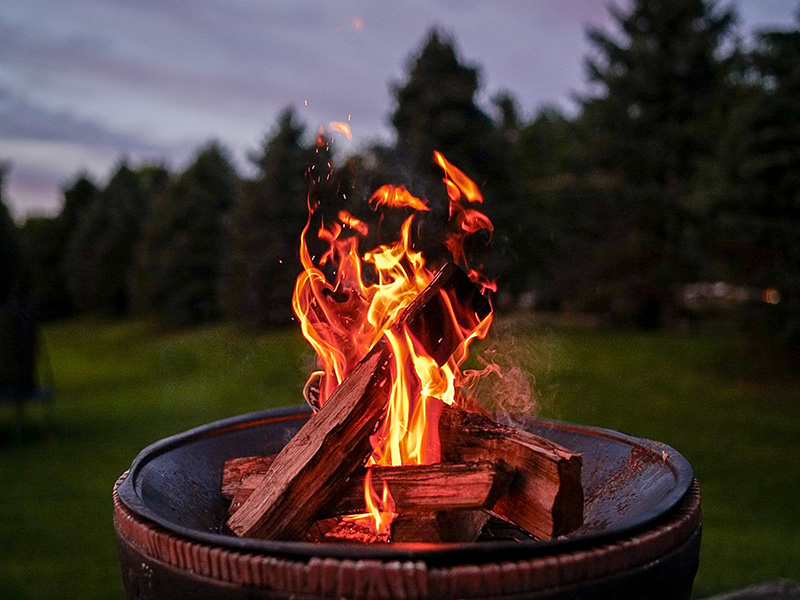 Of course, safety is a crucial consideration when it comes to fire. Be sure to choose a location for your DIY fire pit far from your house and not near any branches or trees. Be sure to keep the pit away from common walking areas and set up any outdoor furniture a safe distance away.
Implement Smart Technology Devices
Generally, when we think of DIY home projects, we imagine improving our homes using technical know-how, repurposed materials, and creative thinking. Another way to transform your living space is by installing smart technology devices that allow you a degree of control and customization in your living space that would have been unthinkable only a decade ago.
If you haven't considered smart technology devices, they are an intriguing way to enhance your living space. A smart speaker generally acts as a kind of communication hub to voice assistant software and can be used for playing music, podcasts, and more seamlessly from room to room.
A very affordable way to enjoy smart technology in your home is installing smart plugs. Using a smart plug, you can use voice commands to control any device plugged into the smart outlet—for instance, a lamp or an appliance.
Smart technology devices such as smart cameras and security systems can protect your family and your property, while other smart gadgets, including smart bulbs and thermostats, can save you money and help make your living spaces more comfortable. Best of all, installing smart technology devices is easier than ever, making it a simple, practical project to take on.