7 Reasons to Choose the Chemainus Real Estate Market
Posted by Chris Fenton on Friday, March 4, 2022 at 2:50 PM
By Chris Fenton / March 4, 2022
Comment
Chemainus is a seaside community on the eastern side of Vancouver Island, part of the Cowichan Valley Regional District. Along the Strait of Georgia, the town faces the many Gulf Islands sprinkled across the ocean waves. Chemainus is full of natural beauty, local spirit, and rich history.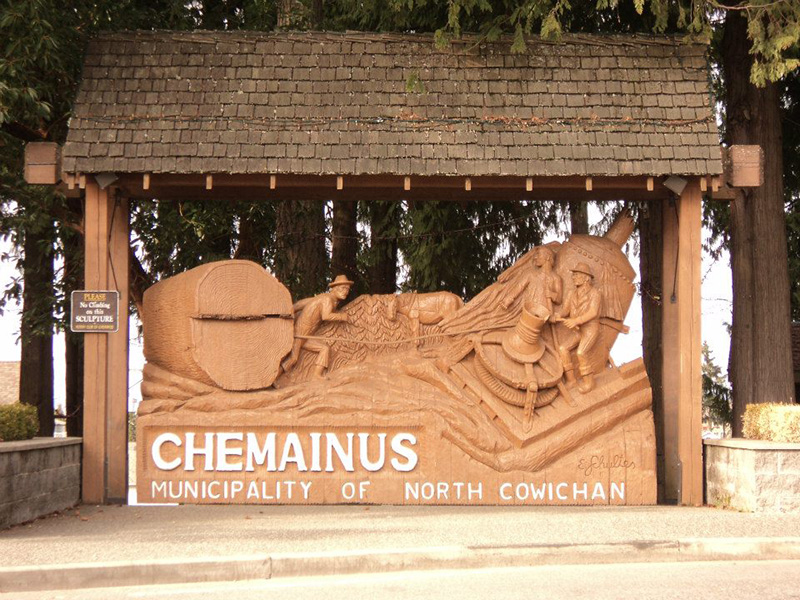 It was developed into a town in the 1800s and has evolved into the quaint, peaceful town it is today. As many towns on the west coast began, Chemainus was primarily involved in the forest industry. However, during the 1980s, British Columbia underwent a recession in the forestry industry. Chemainus was not to be defeated and responded by aggressively diversifying its economy, resulting in the rich culture and economy of today.
Read on to discover seven great reasons to choose Chemainus as your real estate destination.
1. Rich Cultural Devotion and Spirit in Chemainus
Coming from sheer determination and willpower to keep the town running, Chemainus switched industries from a logging town into one of many industries, resulting in an artistic paradise. A variety of economic endeavours were accomplished, but the art scene is one of those areas that really shines. If you have ever driven through town, you may have noticed the plentiful murals scattered around. There is a reason Chemainus is nicknamed the "City of Murals"! There are dozens of murals throughout the town, adding charm and personality to the local shops and businesses. Tourists come from all over just to admire these many pieces of outdoor art.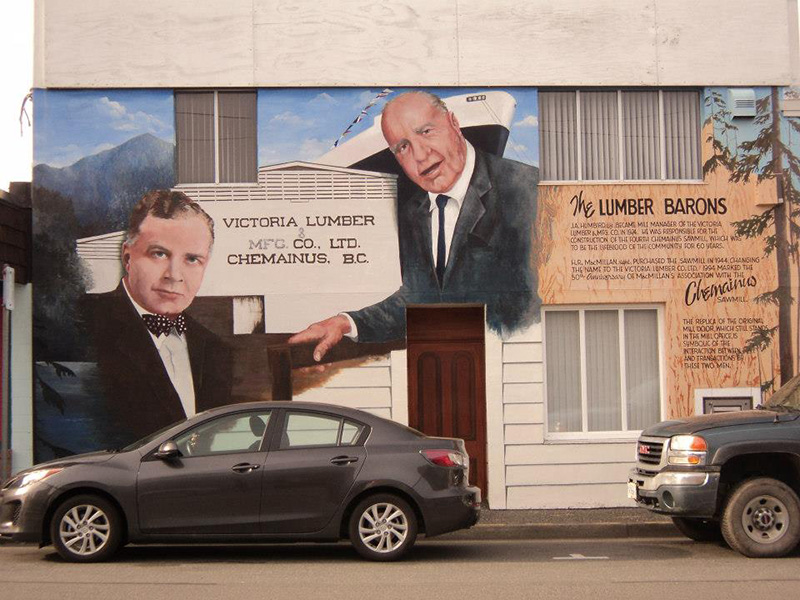 The Chemainus Theatre is famous for its top-of-the-line plays. Each play is full of spirit, determination, and hard work to provide viewers with an enjoyable experience not to be forgotten! Their lineup changes constantly, adding new plays all the time. They also have a lovely Playbill Dining Room, where you can enjoy a specially curated menu and live piano entertainment.
2. Chemainus is Close to Nature, Offers a Slower Pace of Life
Chemainus is a small town, which is perfect for those wanting a slower pace of life compared to the city. This also means that more of the pristine nature has been preserved, allowing residents easy access to forests, lakes, the ocean, and mountains.
There are many walking and hiking trails such as Askew Park and the Hermit Trail. These paths go through forests with Douglas Fir and Cedar trees and offer unique pieces of history. The Hermit Trail was created by a dedicated resident of Chemainus, who carefully manicured and created the trail with his own two hands. Locals pay their respects by enjoying the paths left by his legacy.
The Kinsman Beach Park is a wonderful place to spend an afternoon breathing in the ocean air, discovering different types of seashells, and going for a lovely swim. Residents often take mindful walks along the shoreline and take time to appreciate the meditative sounds of waves lapping upon the sand. This ability to take all the time you want to soak in and appreciate nature is one of Chemainus' strong points.
3. Chemainus has Comfortable Year-Round Weather
As Chemainus is located on Vancouver Island, it is part of the temperate rainforest climate. This means the weather year-round is quite mild and comfortable. Very rarely does this town experience extreme weather in terms of temperatures or natural occurrences. For these reasons, it is an ideal place to live because you don't have to worry about tornadoes, flash floods, mudslides, desert heat, etc. You can live your life comfortably without living by the weather forecast.
Temperatures usually stay above freezing level during the winter, and summer months average in the mid-twenties (Celsius) for the warmest days. This means Chemainus has the perfect temperature range - not too hot, not too cold! You likely won't need to dress using your entire winter wardrobe just to take the garbage out in the winter months. Similarly, summer months don't get uncomfortably hot so you can feel good wearing light layers and feeling the sunshine on your face.
4. Chemainus Has a Rich, Unique History - and its Own Money!
Despite its small size, Chemainus has a rich and unique history. This community even had its own currency up until 2021! The Chemainus Dollar was a type of legal currency accepted by financial institutions to be exchanged for Canadian currency. Local businesses accepted this currency and used it for special events. Each bill featured one of the many artistic murals the town is known for. Now that it has been taken out of circulation, these bills provide a unique souvenir and reminder of times past.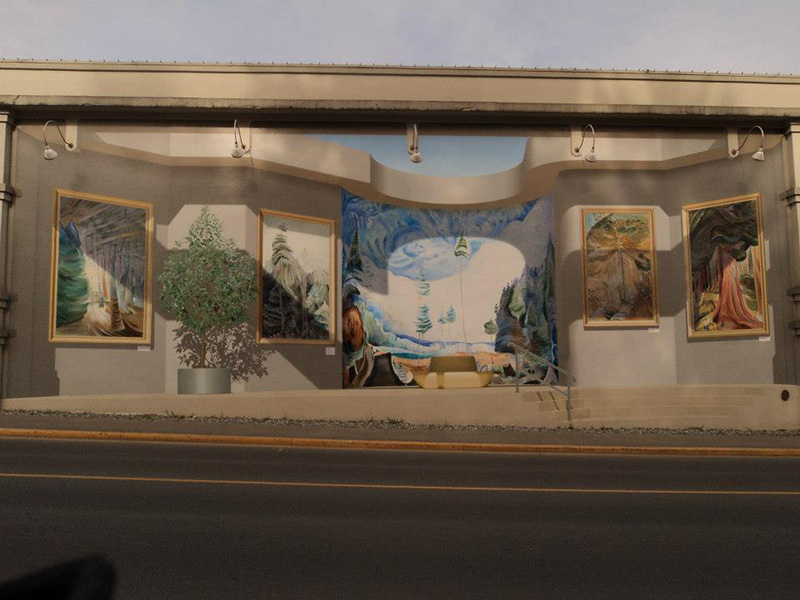 The history of Chemainus started centuries ago with the local First Nations peoples. Written history began with the arrival of Europeans in the 1800s. The first lumber mill was created in 1862 and the economic direction of this new town was established. Other groups of people also arrived in the Cowichan Valley, including Chinese and Japanese immigrants that worked as fishermen, lumbermen, and miners. Chemainus is one of those towns that demonstrates true Canadian diversity right from the start.
Chemainus has evolved by diversifying its economic development into other industries. Today, it is strong in multiple industries, especially tourism. The art scene in Chemainus has a robust reputation for quality, for example. The serene nature, strong theatrical presence, and ease of access to larger cities have all been reasons for the growth of tourism.
5. Chemainus is a Small Town with a Focus on Local Businesses
Due to its efforts diversifying the economy, plenty of small businesses were created and are flourishing today. You won't find too many big box stores here, mainly just local businesses from the people that live here. That is the type of economy residents want, so that is what has been successful.
The history of Chemainus means that residents had to work hard and be creative to survive various obstacles over the last 100 or so years. They have perfected the local business scene, knowing exactly what residents require and want. This means that walking down the main street, you will be greeted by proud business owners that have been on that same street for years and years. Nowhere else in the world will you find the same selection of unique shops and restaurants that Chemainus has to offer.
6. Chemainus Has Easy Access to Big City Amenities
Sometimes we can't fully escape the big cities and the magnitude of options they offer. Thankfully, these cities are easily accessible from Chemainus. To the south is British Columbia's capital city, Victoria, which is about an hour's drive away. About a half an hour's drive to the north is Nanaimo, which features additional B.C. Ferry routes to places like Vancouver. Not many towns can boast that they have a comfortable pace of life, are immersed in nature, carry a rich cultural history, and are still a short drive from anything else they could want or need. Not to mention, real estate listings are usually a lot more affordable in places like Chemainus compared to the big cities!
7. Chemainus is an Affordable, Smart Investment Option
All housing prices on Vancouver Island have been increasing. As the population gets larger, real estate prices tend to increase for places that are unable to spread out due to natural barriers like the ocean or the rough terrain of mountains. Vancouver Island has a limited amount of space, which makes each square foot worth more and more over time. Chemainus is a small town, but in the future, it may grow. When it does, its real estate value will likely increase as well. Investing in Chemainus is a smart move from a purely financial perspective, but also a lifestyle perspective. You have just read the many reasons why people are choosing to relocate to Chemainus and it isn't slowing down. Once there are more buyers than the real estate market can handle, the demand will likely show an increase in prices.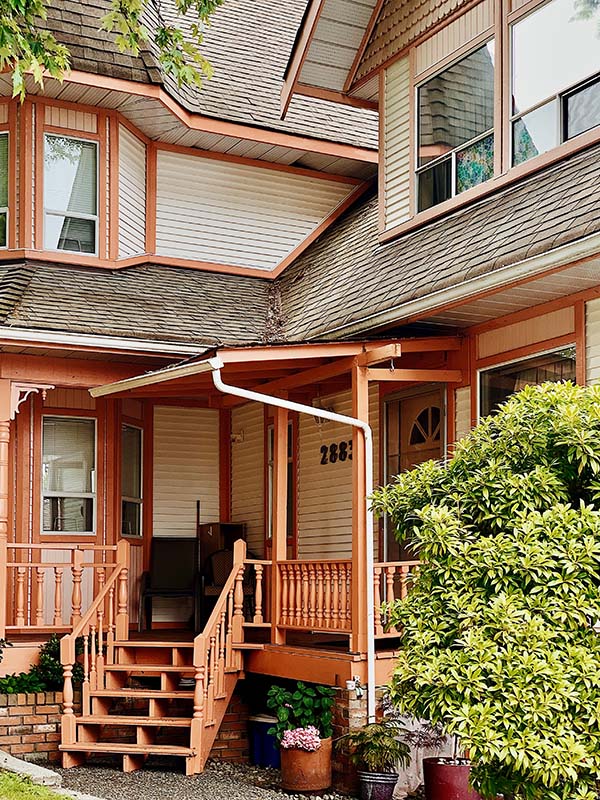 On the other end, the lifestyle of Chemainus is ideal for many people. A slower pace of life with a robust art scene and a strong economy is perfect for many growing families, retirees, and those wanting to escape the hectic life in places like Vancouver or Victoria. As time goes on, Chemainus' mark on the map will grow stronger and more people are likely to move there. When this happens, the selection of homes will decrease and prices will go up. It is a smart long-term investment for those wanting to relocate to do so - quickly. There is no guarantee that buying a home in Chemainus will remain an affordable option, so now is the time to discover the Chemainus real estate market and improve your quality of life.