5 Things You Need to Know About Buying a Home With a Pool
Posted by Chris Fenton on Monday, April 11, 2022 at 10:00 AM
By Chris Fenton / April 11, 2022
Comment
It's common to be wowed when a home has a pool. Envisioning pool parties, taking a dip on hot summer days, and providing a space for children to play is undoubtedly attractive. It can help you fall in love with a home you're viewing.
Owning a home with an in-ground pool can be beneficial when it comes time to sell your home. It can help your property be eye-catching in listings and may be the tipping point that sells prospective buyers on your home. In-ground pools tend to be a value-adding feature, so long as they are in good condition. Inground pools may do more for your property's value but can be expensive to maintain and time-consuming to remove if you change your mind.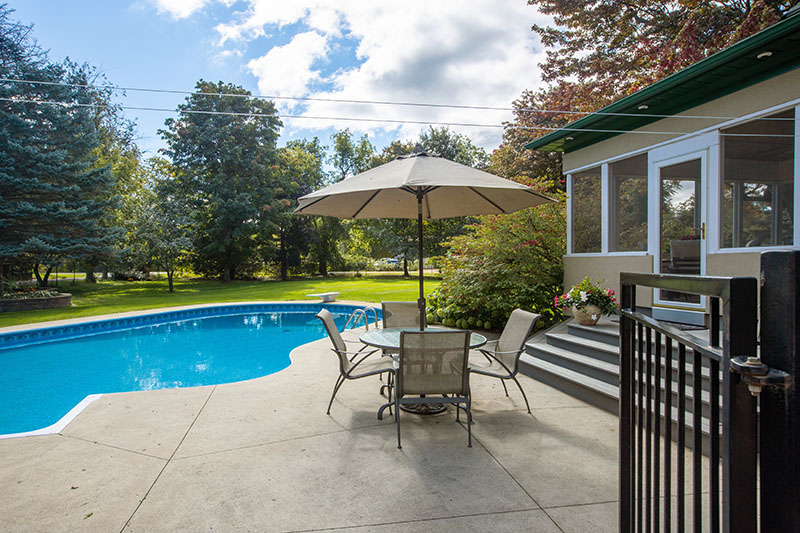 Whether to invest in a home with a pool can be contingent upon where you live. In British Columbia, the weather isn't always scorching hot enough to make a pool a necessity in the summertime. Still, since winters are mild, pools in the province avoid the pitfalls of the wear and tear associated with the frozen months in other parts of the country.
Homeownership is a big responsibility, and adding a pool to the equation is yet another aspect you'll be responsible for. At the same time, a pool can be the added detail that transforms a property into your dream home and can be worth every penny for some. Let's dive into five important things to consider when buying a home with a pool.
1. Consulting With a Pool Professional Is Key
To the layman, it can be hard to tell the difference between a pool in perfect shape and one with serious flaws. Some signs of pool disrepair—such as rust, sagging, or discolouration—may be clear, while other issues such as pump or heater problems may be invisible.
Faulty pools can be expensive, particularly if your home insurance doesn't cover pool damage. If you're interested in a home that has a pool, it's a good idea to hire an established local pool company to conduct a full inspection of the pool to reveal its condition. This small step can help you avoid major headaches down the road.
Similar to how no real estate investor would buy a home without having extensive inspections conducted first, a pool inspection should be considered a priority for homes that have them.
Some mortgage companies require pool inspections for all homes with in-ground pools, but this is not always mandated at the municipal level. Therefore real estate investors should exercise diligence. Likewise, while some home inspectors put pool inspections on their checklists, this is not always the case, and it's worth looking into.
Let's look at some of the aspects of pools that an inspection can turn up important information bout.
General Pool Safety
In a perfect world, pools would always be built by seasoned professionals with safety concerns closely monitored, but this is not always the case. Additionally, shoddy or infrequent pool maintenance can leave pool areas unsafe.
A pool safety inspection will ensure that hazards, including electrical wires, are far from the pool and that walking areas are safe. They'll check latches and fences and ensure that fencing is in accordance with local legislation. A pool inspector can be a great resource to help you adhere to local standards regarding pool safety.
Water Lines, Pumps, and Heaters
A pool professional should look at the water lines, pumps, and heaters. The water lines should all be leak-free and in good condition.
Your pool's water pump is responsible for circulating the water around your pool, which is essential to your filters and heater's proper functioning. Your pool cannot stay clean or warm without a functioning pump. An inspection will determine whether it is correctly wired, adequately secured, and maintains the proper pressure level.
If you're the kind of person who likes a balmy temperature in your pool, a properly functioning water heater is key. Besides concerns related to comfort, an improperly functioning pool water heater can use excess energy, creating avoidable expenses.
Wear and Corrosion
Those without pools may be surprised to find that pool elements quickly weather. Many pools have vinyl liners inside that can help ensure no water seeps out, and an inspection will determine whether there is considerable wear or tear in the liner.
Saltwater pools are becoming increasingly popular as they require less chlorine and are known for being easier on the body than chlorinated pools. However, salt water can be corrosive, and saltwater pools should be inspected for signs of corrosion-related wear. Some pools have plaster or tile finishing, which should be checked for cracks and any other signs of serious wear.
Features and Accessories
Two of the most enjoyable pool features for kids—slides and diving boards—are also among the most important to pay attention to, as they can pose safety concerns if they aren't in excellent condition.
Other features that may be present in existing in-ground pools include fountains, waterfalls, grottos, and jets. Any poorly functioning systems of this sort can send water off to the side, causing slipping hazards or water damage.
2. Break Down the Time Commitment
The amount of time it'll take to clean and maintain your pool will vary based upon the size, whether it's a chlorinated or saltwater pool, and the amount of foliage surrounding it.
Hiring professional pool cleaning and maintenance services can help ensure your pool stays in great shape without eating too much of your time. However, these services come at a cost. On average, you could expect to pay $100-200 for monthly pool cleaning, while opening and closing services typically cost in the $300-400 range.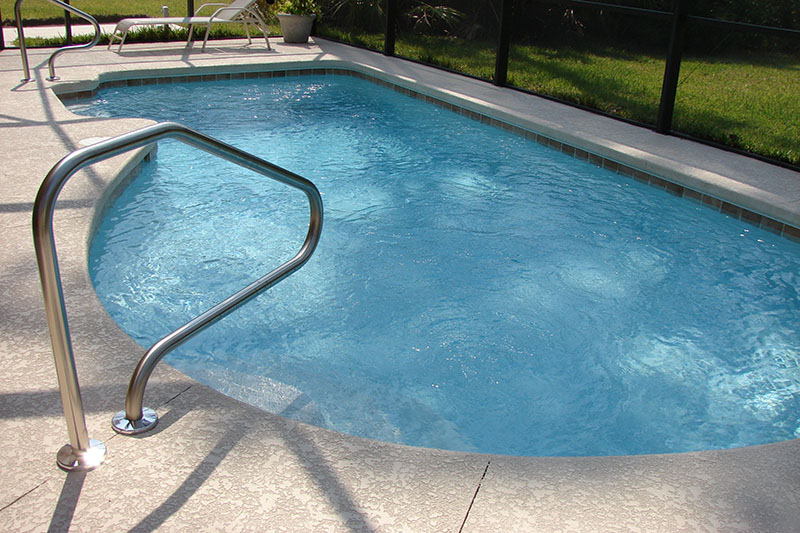 Many pool owners opt to take on these tasks themselves. Pool water testing and cleaning kits can be obtained affordably online, and subscription services can ensure you never run out of the chemicals you need to keep your pool clean. Here are some of the tasks associated with maintaining a pristine swimming pool that you'll have to allocate time for as a pool owner.
Skimming
Many pool owners will skim leaves, insects, and debris from the surface of their pool daily during the months their pool spends uncovered.
Besides keeping your pool's water clean, a regular skimming routine will keep debris out of your filtration system, preventing wear. For some pool owners, a morning routine of skimming the pool's service is a meditative and pleasant habit.
Brushing Away Build-Up
As a pool owner, you'll also want to brush bits of debris and algae from the walls of your pool weekly using a brush, to prevent build-up. You can brush the debris in the direction of your pool's main drain to be filtered.
Vacuuming the Pool
There are two main types of pool vacuum—manual and automatic. With a manual vacuum, you'll want to create a weekly routine of running your vacuum along the sides of the bottom of the pool to collect debris.
An automatic vacuum is more straightforward. Pressure and suction vacuums use your existing filtration system, while robot vacuums work independently from your pool's filtration system.
Test the Water and Add Chemicals
Another daily or weekly (depending on use) requirement of owning a pool is testing the levels of various chemicals in the water and adding chemicals when necessary to ensure a proper balance. Typically, these chemicals will include disinfectants that keep your pool sanitary and prevent bacteria and algae build-up.
Keeping a proper balance in your pool is essential. Too much chlorine and your pool will sting swimmers' eyes and irritate their skin. Too little chlorine will be ineffective in keeping your pool pristine. Similarly, when the pool's pH levels are too high, the water will become cloudy, creating scale deposit. When the pH is low, your pool will corrode more quickly. Balance is key.
Other variables link to how often you'll test your pool and add chemicals. If you keep your pool very warm, the chemicals will likely be more effective, requiring fewer additions. On the other hand, if you prefer a colder pool, you may add chemicals to the water more often.
A pool shock—also called superchlorination—is a process of adding a larger than usual amount of chlorine to your pool for a brief period to get rid of chloramines, which develop in your pool when chlorine mixes with sweat and oils. Many pool owners will shock their pool around once a week.
As mentioned, the amount of time you spend testing your pool's water and adding chemicals will depend on the size of your pool, how often it is used, and how warm you keep it. Be sure to adhere to the instructions laid out by your pool's manufacturer and the specifications of the suppliers of the chemicals you choose. It would be best to allow a few hours a week to clean, test, and balance your pool.
3. Pools Don't Last Forever
Several factors will contribute to the lifespan of your pool. The climate you live in has a particular impact. Regions of British Columbia like the Lower Mainland, Vancouver Island, and the Interior are relatively pool-friendly, as summers are warm and winters are mild.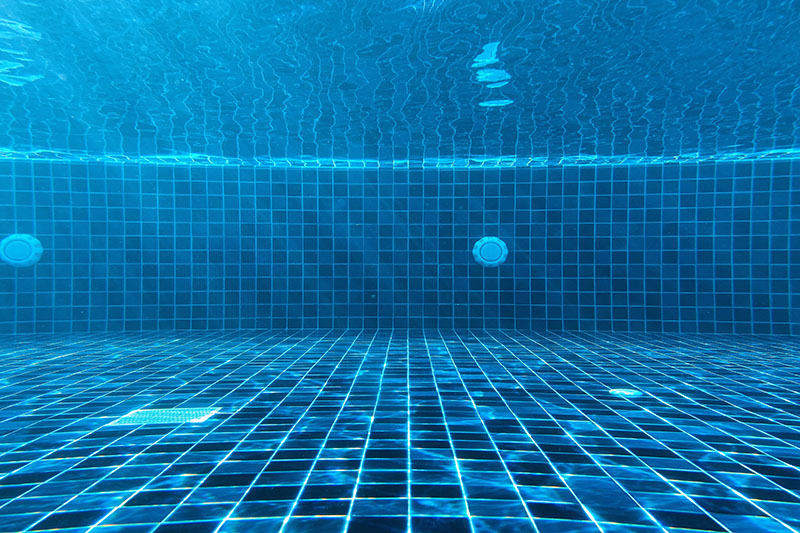 Areas that regularly see extreme highs and lows are harder on pools, which can shorten their lifespans. Severe freeze and thaw cycles can cause the ground beneath a pool to move, harming concrete and pipes.
The lifespan of a pool can be challenging to estimate because a pool is composed of various independent components that each have their own lifespans.
Generally, a pool pump will need replacement after eight to ten years of regular use. Both filters and heaters tend to last around a decade of frequent use. The most significant variable in a pool's lifespan will be whether it's an in-ground or above-ground pool.
4. Above-Ground Pools vs. In-Ground Pools
Above-Ground Pools
On average, above-ground pools tend to live for only around 50% as long as in-ground pools. The structure of an above-ground pool isn't as solid as in-ground options, and you can expect an above-ground pool to last between eight and fifteen years before needing major repair or replacement.
Typically, the vinyl liner of an above-ground pool needs replacing every six to twelve years, causing the pool owner to evaluate whether it's worthwhile to have their liner replaced (if it looks like the pool could last at least another six years) or if the pool itself will need replacing before then.
As with many aspects of homeownership, preventative maintenance goes a long way towards ensuring your pool lasts its entire expected lifespan. By being attentive to upkeep, chemical levels and mitigating the impact of winter conditions, you'll improve the chances of your above-ground pool lasting a long time.
In-Ground Pools
One study showed that Americans tend to live in houses they buy for thirteen years on average. Given that in-ground pools tend to last for two decades on the low end—and much longer with proper upkeep—homeowners in British Columbia can expect a newish pool to last a satisfying length of time.
Pools with concrete interiors are known for lasting a long time. However, it's typically recommended that you have the concrete resurfaced every decade or so. As mentioned regarding above-ground pools, in-ground pools with vinyl liners also need to have these liners replaced, typically between every six and twelve years, depending on wear.
Buyers looking to purchase a home with an in-ground pool should take note of the pool's materials, as fibreglass offers the best value and durability. Fibreglass pools are known for lasting the longest, commonly remaining in great shape after upwards of thirty years. Fibreglass pools also come with the largest price tags.
5. There are Local Regulations to Adhere To
Across British Columbia, every municipality has its own guidelines and regulations for the construction of swimming pools. It's common for pools larger than 150 square feet to require installation permits.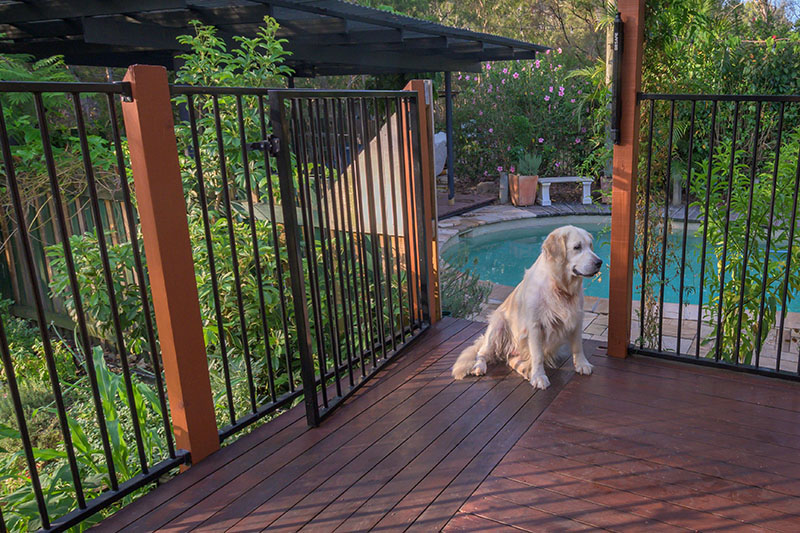 For safety, a common regulation is for pools to require fencing of over a metre in height, secured by a latch or lock, to prevent unauthorized access. Another common regulation is these fences remain in good condition, without loose parts or missing materials. You'll also often find terms regarding drainage from pools within pool building regulations.
One tricky subject worth looking into if you're considering the purchase of a home with a pool is how it'll affect your home insurance, and it can vary from case to case. Generally, insuring your home will be more expensive if the house has an in-ground pool, though not significantly so.
Whether your insurance covers pool leaks and other damage is worth inquiring about, as it varies from policy to policy. Typically, an above-ground pool is classified as personal property. In contrast, an in-ground pool is often classified as another structure that requires additional coverage.