5 Reasons to Choose the Chilliwack Real Estate Market
Posted by Chris Fenton on Monday, September 5, 2022 at 10:00 AM
By Chris Fenton / September 5, 2022
Comment
Chilliwack has historically flown under the real estate radar in the Lower Mainland, drawing relatively little attention considering that it's the province's seventh biggest city. However, as real estate prices surged to historic highs in the province, Chilliwack, in particular, became a hotbed of real estate investment activity.
Chilliwack is slightly over an hour away from Vancouver during ideal traffic circumstances. A predominantly agricultural area, for years, Chilliwack has featured property values far lower than in many other communities in the Lower Mainland, in addition to a lower cost of living overall. Considering that it is surrounded by recreational and scenic areas and has burgeoning industrial development, it's a livable city for people from a broad spectrum of lifestyles and has opportunities for real estate investors with a range of backgrounds.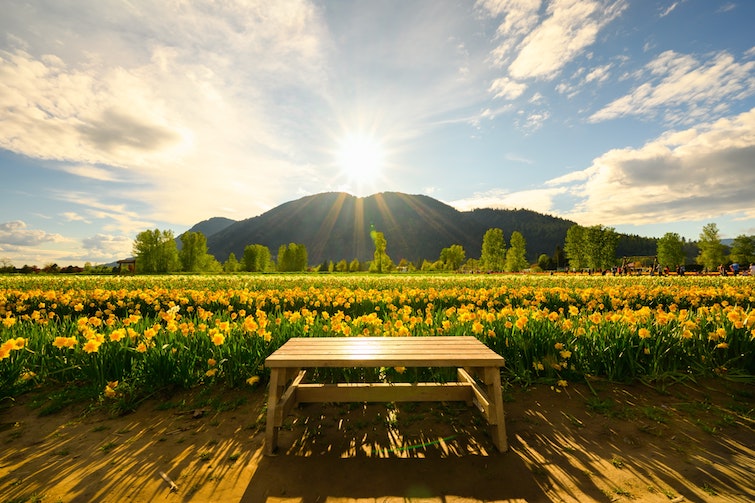 In Chilliwack, real estate investors will find properties in an array of styles that can suit those with a wide range of budgets. Large single-family properties feature plenty of living space, perfect for growing families. Plenty of recently built condo and townhome units could appeal to young professionals, retirees, and real estate investors looking for income-producing rental properties.
Chilliwack is surrounded by beautiful mountain ranges and is home to some of the most appealing recreation and outdoor adventure destinations around. With more than 100,000 residents in its metropolitan area, it's the second biggest city in the Fraser Valley after Abbotsford and is increasingly home to a strong employment market. Let's dive into five reasons why Chilliwack should be on the radar of real estate investors.
Why Consider Investing in Real Estate in Chilliwack BC
Strong Long-term Property Value Growth
As buyers and sellers across the province and the country are no doubt aware, demand and real estate prices have recently been subjected to the effects of changes in mortgage rates, causing a widespread reevaluation of affordability. After years of unprecedented growth in real estate markets across the province, price growth has slowed. Sales of properties in Chilliwack decreased by 57% in July 2022 compared to July 2021.
However, if you zoom out and take a longer view, price growth in the Chilliwack real estate market has been remarkable. In 2021, the average home in Chilliwack sold for $279,109. In July 2022, the benchmark price of a detached single-family home in Chilliwack sits at $805,000—nearly three times higher than a decade ago. The city's benchmark price of single-family homes grew by nearly 14% between July 2021 and July 2022.
With the rise of telework and other impacts of the COVID pandemic, many real estate investors sold their properties in Vancouver to purchase larger and more desirable homes in more affordable nearby cities. This trend was particularly true in Chilliwack. As investors from Vancouver and other more expensive real estate markets continue to turn their attention towards Chilliwack, prices will likely continue to reflect this strong demand.
It's Home to a Growing Population
Chilliwack is home to a deficient supply of properties in its real estate market. One of the contributing factors is the demand from less affordable markets, putting pressure on Chillwack's comparatively low cost of real estate.
Another contributing factor is that Chilliwack is generally a quickly growing city. With its high quality of life and its pleasant climate, Chilliwack attracts new residents from across the province. Chilliwack is undergoing change and development, making it an exciting city for living in and investing in. In 2016, the population of Chilliwack was around 84,000; now, the city's core area sits at around 93,000—a growth of around 12%. A similar rate of growth is predicted over the next five years in Chilliwack.
In fact, between 2016 and 2021, Chilliwack was the second fastest growing city in the country, trailing only Kelowna, which grew by 14%. Four of the top five cities in the country in terms of population growth over that period were in British Columbia, with Nanaimo and Kamloops rounding out the other BC entities in the top five.
According to Chillwack's mayor, Ken Popove, other factors that have recently led to strong population growth in the city include around $15 million in upgrades to downtown infrastructure, which have revitalized and beautified the city's downtown area, making it more desirable. He also points to Chillwack's nearby skiing, golfing, and fishing opportunities as drawing outside investors to the city.
When it comes to jobs, Chilliwack is well-known as an agricultural area, and in particular for its production of corn. Looking at the city's main economic drivers, service and retail employers take the majority of the share, and there are plenty of jobs in the fields of construction and manufacturing in Chilliwack as well.
Real Estate Remains Relatively Affordable
Despite very notable increases in the cost of real estate in the city in recent years, the fact remains that real estate in Chilliwack is far more attainable than in other cities nearby. In January of 2022, the average cost of a single-family home in Vancouver was $1.3 million. In Richmond, the average was over $1 million, and even cities like Port Moody, Maple Ridge, Surrey, and Coquitlam have average detached home prices in the $900,000s.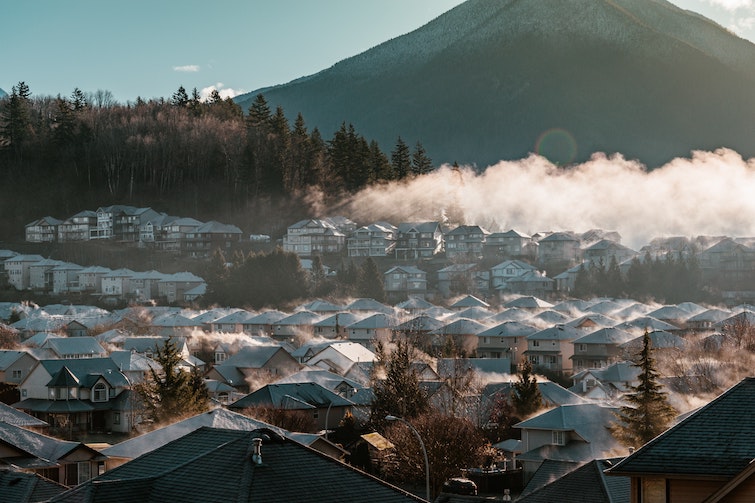 At an average cost of $805,000, a detached home in Chilliwack is more affordable than many other cities in the Lower Mainland. Particularly for those looking for a first entry into British Columbia's real estate market, Chillwack's supply of homes built during the 1950s and 1960s, in particular, can offer impressive affordability with plenty of room.
Rental Vacancy Rates are Low
Across the nearly 4,000 units that make up the supply of available rental housing in Chilliwack, the vacancy rate is a meagre 1.3%. For comparison, the rental vacancy rate across the country is slightly above 3%—more than double as high as what's seen in Chilliwack. Cities across the country with more relaxed rental markets—including Edmonton, Calgary, and Winnipeg—have rental vacancy rates in excess of 5%.
The Metro Vancouver area as a whole has the lowest rental vacancy rate and the highest rents of any area of Canada, with over a million people. These days, a one-bedroom rental in Metro Vancouver goes for an average of around $2,056. The Canadian Mortgage and Housing Corporation describes affordable housing as taking up thirty percent or less of a person's income. By that metric, a six-figure salary is necessary for a two-bedroom apartment in Metro Vancouver to be considered affordable.
Vancouver is the most expensive rental housing market in the country. In Chilliwack, rents are far more reasonable than in Metro Vancouver at just north of $1,000 on average. Rental vacancy rates as low as those currently seen in Chilliwack and nearby communities can indicate inadequacies on the municipal and provincial levels to ensure suitable conditions exist for renters. For real estate investors looking for income-producing rental properties, rental conditions such as those seen in Chilliwack indicate an extremely high degree of interest, minimizing the risk of vacancies and giving landlords plenty of options when searching for desirable tenants.
When rental vacancy rates are low, renters may need to be flexible about their desired rental units. More demand for rental properties can benefit property owners looking to create mortgage-helper suites in existing spaces in their homes, including basements.
Appealing Cost Of Living
For years, Chilliwack has had the lowest residential and business tax rates in the Lower Mainland—a factor that has sparked the city's rapid population growth and demand in the local real estate market. Regarding the cost of living, Chilliwack falls well beneath both provincial and federal averages.
Compared to other cities across the province, Chilliwack comes in right around the middle regarding the overall cost of living, which is impressive given its proximity to Metro Vancouver. Chilliwack has also been estimated to be the 15th most livable place in the province. Beyond lower tax rates, Chilliwack's more desirable cost of living compared to other cities across the Lower Mainland can be attributed to far lower rents and more inexpensive land, which can benefit consumers' budgets and businesses.
Investing in Chilliwack BC's Real Estate Market: The Bottom Line
Chilliwack has attracted the attention of real estate investors in recent years, primarily because of both the affordability of its real estate and because it is a growing city home to an increasing number of business and lifestyle opportunities.
While Chilliwack's rock bottom rental vacancy rate can make it a tough squeeze for renters, there are promising options in the local market for those in a position to buy real estate. Chilliwack scores high when it comes to local beauty and opportunities for adventure, and forward-thinking real estate investors are likely to be attracted by the forward-thinking approaches of local developers and city planners.