5 Options for Fencing Your Home
Posted by Chris Fenton on Monday, March 1, 2021 at 5:40 PM
By Chris Fenton / March 1, 2021
Comment
When you think about putting up a fence around your home and yard, you may think your options are between a chain link or wood fence. However, you will soon realize that there are many options now available to consumers. To begin, it is important to ask yourself the reason for installing a fence. Is it to keep your dog in the yard? In that case you may opt for a simple chain link fence. Do you want more privacy from neighbours or reduced road noise? Perhaps a wood or aluminum fence is the better choice for you. Or do you want a fence that increases your homes curb appeal? Maybe a vinyl or wrought iron fence is the direction you should go. Furthermore, if you live on Vancouver Island, you may want to consider how the salt in the air will affect your fence. With all that said it is also important to identify how much you are willing to spend on a fence because each option carries a different price tag. Below will look at advantages and drawbacks of each type of fence and hopefully help you gain a better understanding of what is the best for you and your home.
Wood Fence
Starting us off is the classic wood fence which offers homeowners privacy from neighbours and any road action. Furthermore, it is easily maneuverable over terrain such as hills or ravines. A significant selling feature of wood fences is the ability to choose between different designs, heights and even types of woods. Furthermore. You can stain wood which means you can stain it any color that best matches your house. However, wood fences also come with drawbacks that a homeowner needs to consider. Firstly, wood weathers and can randomly crack and split no matter how well you maintain it. Additionally, wood expands and contracts with the different weather which can sometimes cause gaps. These fences also need to be properly maintained annually to minimize the above. Furthermore, while wood fences are great, in that you can customize them, the staining will need to be reapplied every so often, especially if you live on Vancouver Island which is close proximity to the ocean. Check out Black Dog Fencing if you are in Port Alberni or surrounding areas.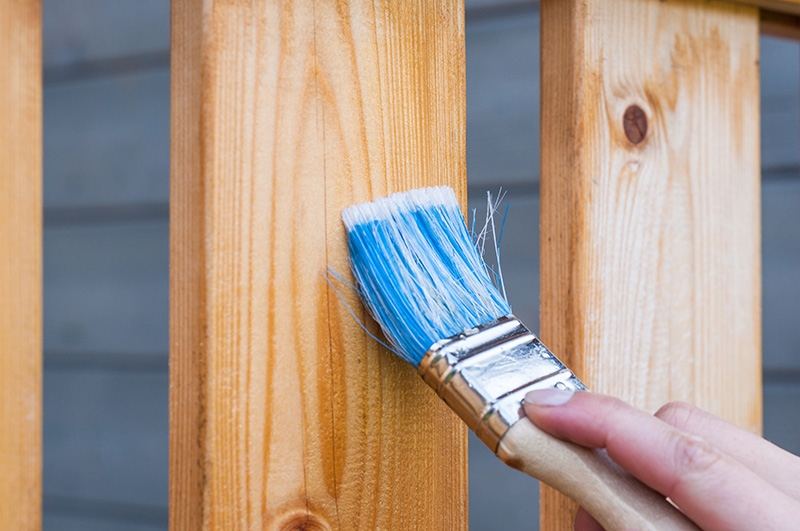 Chain Link Fence
While chain-link fences are not the choice for someone who wants a visually appealing fence. These fences do provide homeowners with some advantages. First off, chain-link fences are affordable. Therefore, if you have a large property, chain link fences can be a cost-effective way for you to be able to fence the whole yard. Which leads into the next benefit, these fences are great for someone who just needs to keep their animals contained. Beyond being affordable for homeowners, chain link fences are exceptionally tough and requires little maintenance and upkeep. However, while a fence is better than no fence, when it comes to selling your home, a chain link fence is not going to increase your property value much. If you want to attract home buyers that will pay more, you should consider installing a wood or vinyl fence to increase property value. Another drawback of chin-link fences are the lack of privacy and security. While they may keep smaller animals in, these fences will not keep people out.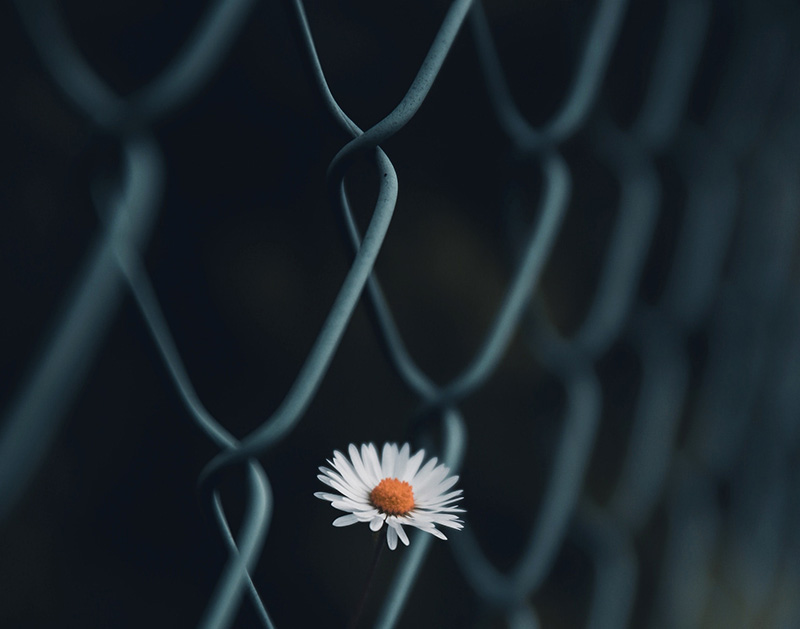 Aluminum Fences
Aluminum fences offer homeowners a variety of advantages. To begin they are visually appealing option and often come in an array of colors and designs so you can find the perfect one to fit your home. Aluminum fences are also extremely low maintenance as they do not require repainting/staining and they do not rust, unlike chain link fences. Another benefit of these fences are the most affordable costs and are much cheaper alternatives to materials such as wrought iron or steel. Having said that, there are two disadvantages to aluminum fences which are lack of privacy and security. If those are two factors you are not concerned about then aluminum fences may be the perfect option for you.
Vinyl Fences
Vinyl fences offer homeowners an abundance of advantages and are the perfect combination of curb appeal, durability, maintenance free and long lasting. You can get vinyl in different colors and does not require repainting each year. Furthermore, vinyl fences come in a variety of styles and designs and even can be made to look like wood. Secondly these fences are extremely durable, they will not weather, split, crack or rot. Vinyl is however a pricy alternative to other fence materials and is something homeowners need to take into consideration. If you are in Port Alberni, Parksville, Qualicum or Nanaimo be sure to check out Finyl Fencing, with 28 years of experience you can rely on this company to get the job done.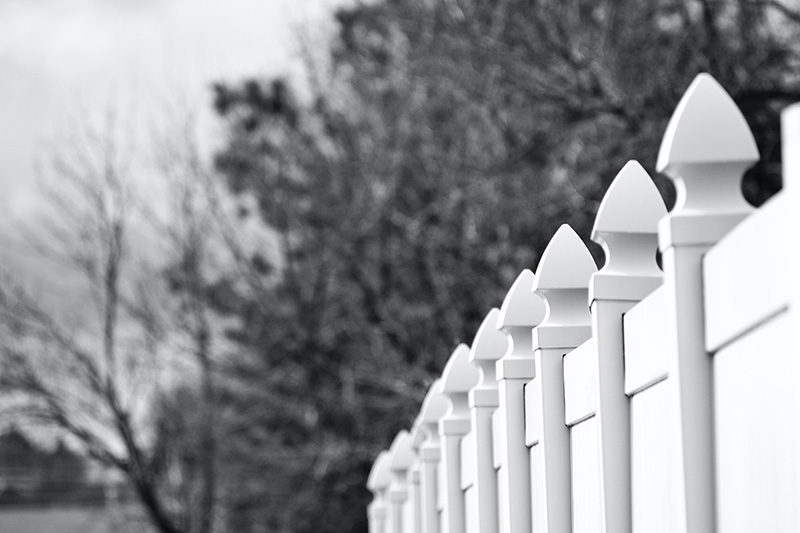 Wrought Iron Fences
Just like the others above, these fences offer homeowners both advantages and drawbacks. To begin, wrought iron fences are exceptionally strong and durable. Which means they will provide your home with a sense of security. Due to classic pointed tip design, it makes wrought iron fences more difficult to climb. These fences also give the allusion of 'high end'. This would be beneficial to the seller if they were to put their home on the market because the fence would contribute to an increased property value. Having said that, some drawbacks of wrought iron fencing is the cost, you can be sure to spend a considerable amount of money for this fencing. Secondly, dealing with rust can be a concern if your fence is not properly treated and coated. Which is especially true if you live along one of Vancouver Islands coasts. Additionally, if you have a yard that varies in elevation, this may not be the fence for you. Wrought iron is difficult to manipulate up and down hills and by doing so it can lose its strength. However, if you are interested in installing this type of fence, check out K&S Railings in Nanaimo who offer custom hand-crafted wrought-iron products.