5 Important Real Estate Statistics in Squamish
Posted by Chris Fenton on Monday, April 4, 2022 at 10:00 AM
By Chris Fenton / April 4, 2022
Comment
It is important to do your homework and research the area as thoroughly as possible when looking at real estate. Buying low, selling high, finding that new summer vacation home, or just finding a lovely place to rest your head at night requires a bit of research to make sure your decision is sound. But what kind of statistics should you be looking out for? Our list of 5 important real estate statistics in Squamish will help you get your foot out the door and into an exciting real estate market! We will show you real numbers and up-to-date information so you can make the most informed choices possible.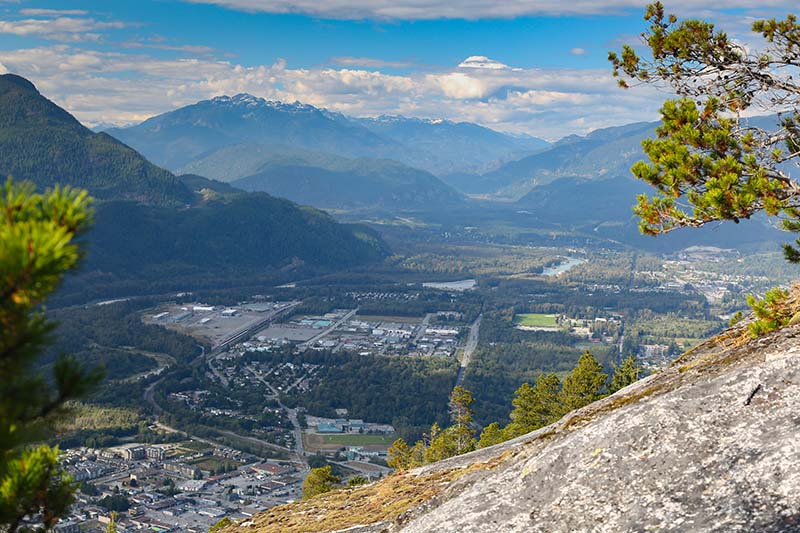 According to the Real Estate Board of Greater Vancouver (REBGV), Squamish has seen some notable changes recently. The REBGV examines MLS listings and sales for Burnaby, Coquitlam, Maple Ridge, New Westminster, North Vancouver, Port Coquitlam, Pitt Meadows, Port Moody, Richmond, South Delta, Squamish, Sunshine Coast, Vancouver, West Vancouver, and Whistler. They offer monthly market reports to view historical sales and listing data for these real estate markets. This is a hot real estate market because it contains several highly populated cities near the ocean. Most offer plenty of well-paying jobs and high quality of living. Squamish is ideally situated between Vancouver and Whistler on the Sea to Sky Highway, offering both mountain and oceanfront living, and is that ideal balance between a comfortable pace of life and access to enough things to do in your spare time. Squamish is worth a look if you are considering buying or investing in real estate.
Squamish's Residential Property Listings and Sales
Squamish experienced a boom in residential property sales between January and February 2022. January saw 34 homes sold, and February boosted that number up to 80 homes sold, despite being a shorter month! These numbers combine detached, attached, and apartment properties.
Breaking it down, even more, we can see the number of listings and actual sales for January and February for each type of residential property.
Number of Listings From January to February (2022)
Detached: 31 to 30
Attached: 24 to 31
Apartment: 23 to 28
The number of listings between the two months is quite similar, with the biggest change in additional listings belonging to attached homes (+7 listings). There were at least 23 listings in all three categories each month. Detached homes had the only decrease (-1) in listings, while attached and apartment listings increased.
Actual Sales For January and February (2022)
Detached: 13 and 20
Attached: 14 and 30
Apartment: 7 and 30
When looking at the actual sales, February was a very profitable month compared to January. From 34 homes in January up to 80 sold in February, all three types of housing saw an increase in growth. Apartments had the most successful growth between the two months, which may have also been due to the additional new listings put on the market in February. Apartment sales virtually tripled in February compared to January! But how much did these homes actually sell for?
Squamish Housing Prices - Detached House
Detached homes are commonly referred to as single-family homes. These are homes that do not share a wall with another dwelling. They are freestanding buildings on lots, such as a rancher with a large backyard. When looking at detached homes, Squamish's median selling price for February 2022 was $1,630,000. This is an increase from last year, with February 2021's median price sitting at $1,352,500. In one year, the median price of a detached house in Squamish increased by $277,500!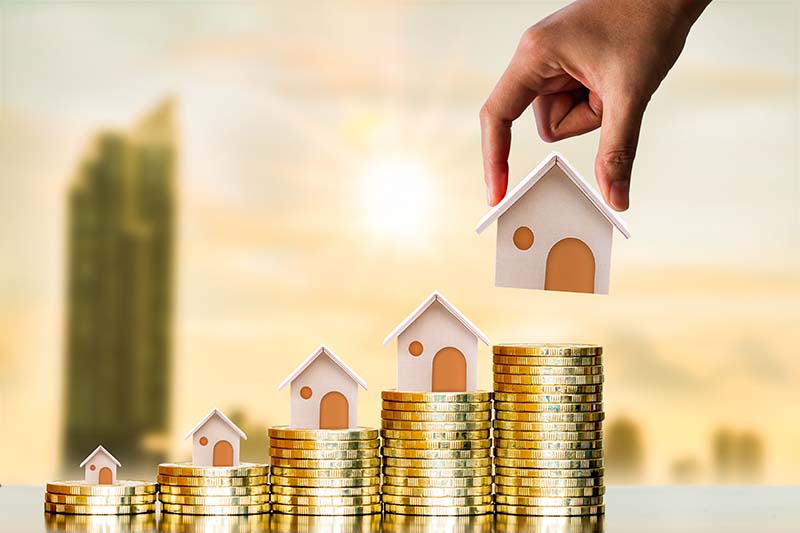 A Reminder on Averages Versus Medians
It is important to note that the median price of a home is different from the average price. The average considers extreme highs and lows, which can artificially inflate or deflate the price. The median is a better measure because it doesn't matter how high the highest selling home was; the recorded value is whatever is right in the middle between the lowest and the highest. In other words, if three homes were sold with prices of $300,000, $500,000, and $1,000,000, then the average price is $600,000, and the median price is $500,000. In this situation, it would appear that the average price is more expensive than the actual selling prices for two-thirds of the homes listed.
In contrast, the median better represents the actual spread of prices. Averages are calculated by adding up all the values and dividing by how many you added up. In this case, it would be each cost of the home added up, then divided by three. The median looks at what value is in the middle position once the values are organized from low to high. $500,000 is the second value, and it is also the second to last value, so it is considered the median.
Comparing this figure to three random cities in the same region, we find the following results:
Median Detached House Prices (February 2021 to February 2022)
Richmond: $1,750,000 to $2,108,000
Port Coquitlam: $1,270,000 to $1,594,500
North Vancouver: $1,953,000 to $2,303,500
Squamish is still more affordable for detached homes than places like Richmond and North Vancouver, even with the increase. For the entire region, the most expensive median detached house price for February 2022 was in Vancouver West at $3,655,000. The least expensive area for a detached home was the Sunshine Coast, at $1,100,500. Comparing those values with Squamish's $1,630,000 shows that detached homes in Squamish are relatively affordable for the region.
Squamish Housing Prices - Attached Homes
Attached homes like townhouses and duplexes have also seen an adjustment over the last year. An attached home shares a wall with another dwelling. $1,091,000 is the recorded median price for an attached home in Squamish for February 2022. The figure for the same period last year was $830,000. Like detached homes, real estate listings for attached homes are being sold at a higher value than last year. The one-year difference for Squamish attached homes increased $261,000.
Median Attached House Prices (February 2021 to February 2022)
Richmond: $907,000 to $1,149,500
Port Coquitlam: $801,000 to n/a
North Vancouver: $1,197,750 to $1,522,500
Even though the data was not available for Port Coquitlam, Squamish still appears to be more affordable for attached homes than Richmond and North Vancouver. The highest median price for an attached home in February 2022 was in Whistler/Pemberton at $1,850,000. The least expensive median price was $920,000 in Maple Ridge/Pitt Meadows. That again places Squamish near the lower end of the range for the region for its median price of $1,091,000.
Squamish Housing Prices - Apartments
$525,000 was the median cost of an apartment in February 2021. This year, February 2022, saw a new median price of $725,500. That's a one-year difference of $200,500. Our other example cities also saw a similar increase.
Richmond: $565,000 to $680,400
Port Coquitlam: $474,400 to $618,500
North Vancouver: $715,000 to $801,500
In this comparison, the median price of an apartment is higher than Squamish in North Vancouver, but not Richmond or Port Coquitlam. Squamish apartments appear to be on the higher end of the usual price tag in this sample.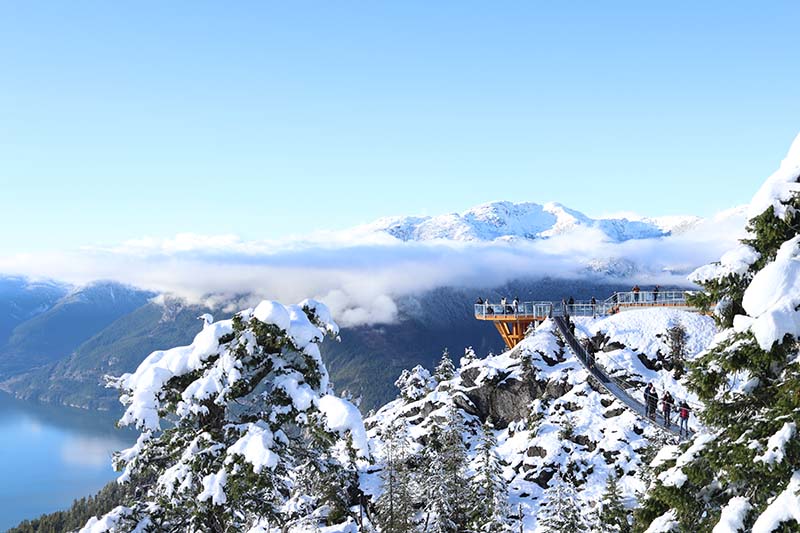 The highest median price for apartments in February 2022 was for Vancouver West at $880,500, and the least expensive was Whistler/Pemberton at $535,000. Squamish's median apartment price of $725,500 is closer to the higher end of this range. This indicates that apartments in Squamish are becoming less affordable even when compared to other cities that have also increased in price.
Overall Housing Price Trends
Detached, Attached, and Apartment Yearly Differences
In short, prices of homes in Squamish are on the rise. When looking at detached, attached, and apartment homes, all three have seen significant increases in the last year alone. The median prices provide insight into how these homes compare to each other and in other similar communities.
Squamish Median House Price (One-Year Difference)
Detached: +$277 500
Attached: +$261 000
Apartment: +$200 500
Detached homes are the least affordable option, with attached homes following closely behind. Apartments are still the most affordable option but have also seen significant increases in purchase prices. However, when these values are compared with the most and least expensive for the region as a whole, Squamish is relatively affordable for detached and attached homes, appearing on the lower end of the range. Still, Squamish's median apartment price puts it on the upper end of the spectrum when comparing the region.
Comments from the Chair of REBGV
Taylor Biggar, Chair of the REBGV, commented that although more people put their homes for sale in February compared to January, the market is still undersupplied. This may mean that the lack of supply in a region of high demand is partly responsible for the increasing prices, which is even seen in multi-family units like apartment buildings. With more and more people gravitating towards communities like Squamish, the housing infrastructure needs to catch up fast to provide more housing options for residents. If this does not happen quickly enough, it won't matter if someone is shopping for an attached, detached, or apartment home - none will be feasibly affordable any longer.
Conclusion
Using data from REBGV, five important real estate statistics for Squamish were investigated and compared with other cities in the same region. The number of active real estate listings between January and February was compared with the actual sales for the same period. A one-year comparison of housing prices from February 2021 and 2022 was also laid out for detached, attached, and apartment-style homes. These figures were compared with the highs and lows of the same type of home in other regions. Across the board, all prices have increased for each type of housing in the last year. Despite this increase, Squamish still appears to be a relatively affordable option within the Greater Vancouver region.