5 Important Parksville Real Estate Statistics
Posted by Chris Fenton on Friday, March 18, 2022 at 10:00 AM
By Chris Fenton / March 18, 2022
Comment
Parksville has long been considered one of the most appealing communities on Vancouver Island because of the stunning natural landscapes and outdoor recreation opportunities. It has long been popular as a vacation or retirement destination, but it is increasing in popularity with young professionals and families.
For years, Parksville and its small surrounding communities have been eyed by those looking for a laid-back seaside lifestyle near plenty of convenient amenities. Like many communities across Vancouver Island, Parksville has been characterized as having a very competitive real estate market, and large, centrally-located properties in the community can be out of reach for first-time real estate investors.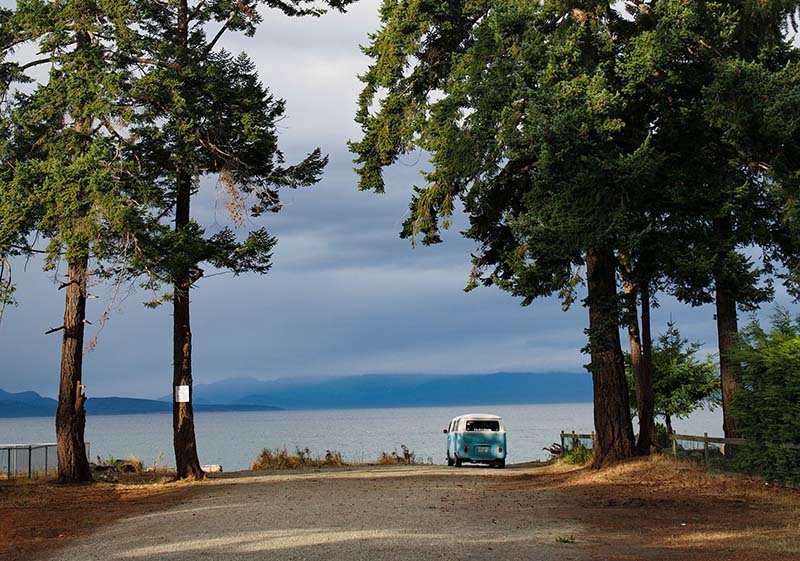 The supply of single-family homes, condos, and townhouses in Parksville has struggled to keep up with the demand, which has sent prices upwards year after year. The increase in demand and price of properties in Parksville has been felt most strongly regarding single-family homes, which come at a particular premium. While less drastic, the market for condos, apartments, and townhouses has also heated up, and so has the interest in more rural properties outside of the city, including undeveloped lots.
Part of Parksville's continued appeal is the easy access to neighbouring communities. By car, it's only around a half-hour to Nanaimo—Vancouver Island's second-largest population centre after Victoria—and this proximity to Nanaimo also offers convenient access to the Lower Mainland via the BC Ferries.
With more and more people electing for telework lately, Parksville represents an exciting market for real estate investors looking to work from home while living in a scenic, beachside community. Property owners in communities like Vancouver can sell relatively modest homes in the city and upgrade to a sprawling oceanfront property in or near Parksville.
Lately, Parksville has shown all the hallmarks of a highly competitive real estate market, including homes selling at a record pace, sale prices regularly exceeding asking prices, multiple offers and unconditional sales, and unprecedented increases in property values. The rental vacancy rate in Parksville is also notably low, creating opportunities for real estate investors looking for income-producing rental properties.
Some housing advocates in the Parksville area have called for more development to address the shortage of available properties on the market for buyers in and around Parksville. An increase in the cost of building materials and some relatively strict local zoning and development legislation has created a situation in the Parksville area wherein new development projects cannot spring up as quickly as in some other communities.
An extensive new development near Englishmen River that would offer around eight hundred units is planned for the coming years, positively impacting the local market. Additionally, luxurious duplex developments such as The Residences at Sunside Ridge also represent great potential for home buyers.
Parksville is a growing little city with a dynamic real estate market that is quickly evolving. Here are five real estate statistics for the Parksville real estate market that home buyers interested in the area should be aware of.
1. The Rental Vacancy Rate is Around One Percent
One effective way to gauge a community's real estate market is by looking at average rental costs and the rental vacancy rates. The Parksville and Qualicum Beach area has a population of around 30,000 residents but is among the lowest rate of rental housing units of any market in the province, keeping rental demand strong.
In 2020, the Canada Mortgage and Housing Corporation listed the Parksville area's rental vacancy rate at around 1.1 percent, which experts consider very low. For context, the average across Canada—a country with many cities in which rental housing is hard to come by—is over three percent. In Canada's northern communities—where supply easily outpaces the demand—the rental vacancy rate can easily stretch into the double digits.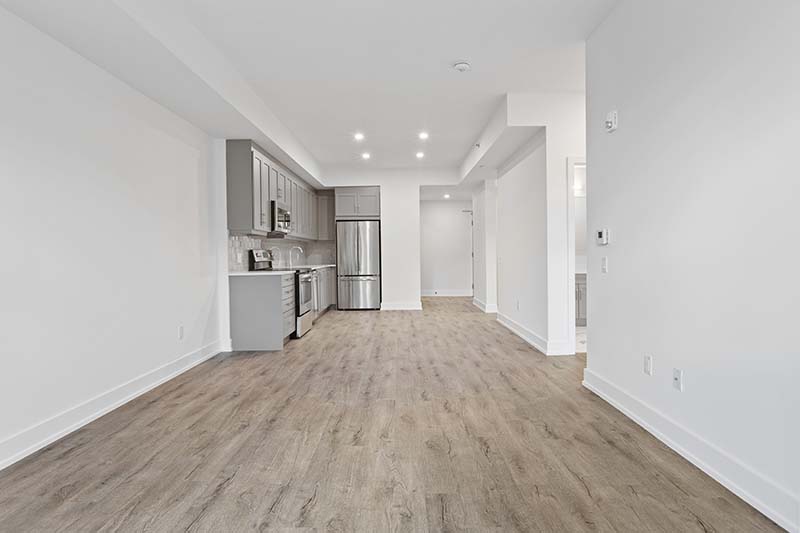 Currently, a one-bedroom apartment within Parksville is around $1270 per month on average, which is notably high for a small city on Vancouver Island and is comparable to the cost of rent in some of Canada's larger cities, like Winnipeg and Montreal. A centrally located three-bedroom apartment in Parksville goes for nearly $2000 a month, while renters may save a few hundred a month by finding something outside the city's core area.
The high cost of rent and the low vacancy rate put renters in the Parksville area in a tricky situation. Finding a place to rent is difficult and time-consuming, and they're spending more of their monthly income on rent than financial advisors recommend. At the same time, this rental market represents great potential for prospective landlords looking to invest in the city and serve the local rental market, offering these investors to partially replenish the number of rental properties.
2. Home Prices Rose by 19% From 2020 to 2021
In recent years, if you've been following real estate markets across Vancouver Island, you've undoubtedly been aware that prices have surged across many communities. This has particularly been the case in the south and central portions of Vancouver Island, while further up the island, the increasing demand has not been as significant.
According to some real estate experts, a contributing factor to the continued increase in property values in communities like Parksville has been historically low-interest rates. Out-of-town buyers are looking to relocate because of the increasing feasibility of working from home and pent-up demand caused by blockages associated with the ongoing pandemic.
The average residential real estate price across BC between 2020 and 2021 went up by around sixteen percent, soaring from approx. $730,000 in 2020 to around $845,000 in 2021. The region with the biggest spike was the Kootenays, where values grew by nearly 30%.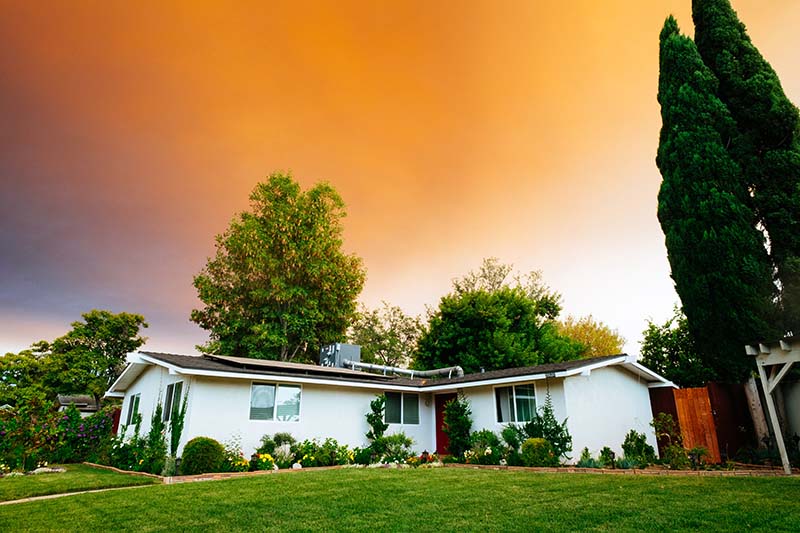 Predictably, the number of available properties to real estate investors dived from 2020 to 2021, plunging by more than twenty percent to hit the lowest level seen since 2000. Both the number of homes sold during that period and the total value of the homes sold made huge increases.
In Parksville, the single-family home price rose from around $630,000 in 2020 to about $750,000 in 2021, increasing just south of twenty percent. Meanwhile, the cost of undeveloped lots rose by approximately ten percent during the same period, while condos and apartments were up by around sixteen percent. These price increases position Parksville firmly in the seller's market territory.
3. The Selling Average is Above the Listing Average for Single Family Homes
Another important indicator of the demand in a given real estate market tends to be the percentage of a properties' asking prices that properties actually sell for. Typically during a seller's market, properties will sell for around asking—or higher during bidding war situations—while during buyer's markets, there isn't as much competition to drive up prices.
When properties are regularly selling for well above their asking price, it's generally seen as a sign that the limited supply of available real estate has a strong impact on the market. Around this time in Parksville last year, properties were selling at around 103% of the list price. Considering the average property sale price of about $750,000 in Parksville, this represents tens of thousands of dollars offered above asking on average.
Meanwhile, the market is slightly less competitive for condo units in Parksville. During the same period, the sale price to list price percentage has been recorded at 98.79%, indicating that these smaller properties sold for just below what sellers were asking, on average.
4. Homes Spent One Week on the Market On Average
Real estate experts often put the ideal length of time for a home to sell at around one month, indicating that the property's price is competitive and reasonable given current market conditions.
If your home sells too quickly, you may not be getting the best value on your property. At the same time, slow sales times tend to indicate unrealistic expectations, which can cause your property to sit too long on the market, missing out on qualified buyers. Some realtors set the three-month mark as the amount of time that signals your property may not have been ideally marketed or priced to fetch the best return.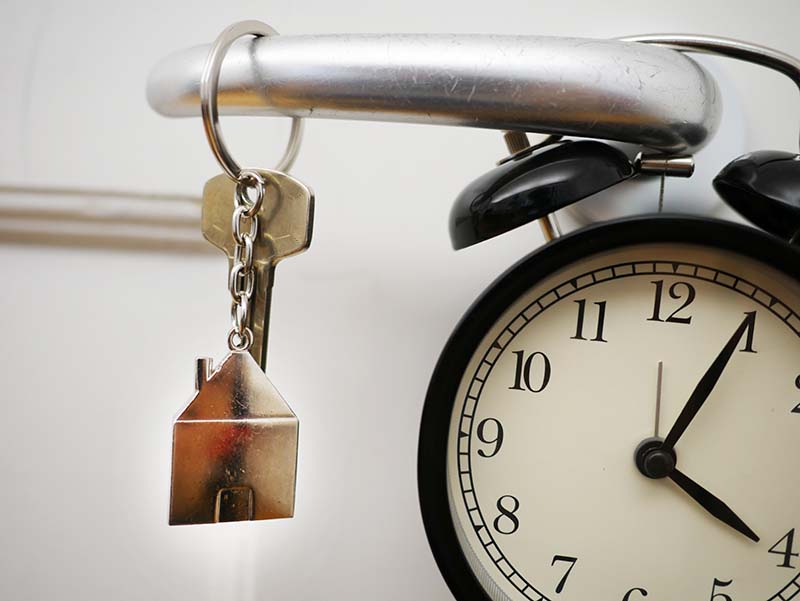 The current upswing in both interest and prices in the Vancouver Island real estate market means that some conventional wisdom regarding real estate sale time has gone out the window. For instance, in Parksville, even homes priced with maximum value in mind regularly sell very quickly, and the average Parksville home sold within one week around this time last year.
This rapid speed of sale for properties in the Parksville area creates a genuinely competitive situation for buyers in the local market, who need to ensure they're acting quickly to avoid missing out in this already-limited market.
Increased interest in Parksville's local real estate market means local real estate investors find themselves competing with buyers from across the province and the country, further increasing the competition.
5. The Average Condo Spends Nearly Three Months on the Market
Earlier, we took a look at how the prices of smaller units—including condos and townhomes—have not surged in value to the same extent as detached single-family properties, which come at the highest premium in the Parksville area.
The same is true for the amount of time it takes for condos to sell in the Parksville real estate market, which was a far more reasonable 71 days on average at this time last year. The combination of condo units selling slightly below the asking price and the more than two months it typically takes to sell creates more favourable conditions for buyers of these smaller properties in the Parksville market.
Part of the slightly reduced pressure on Parksville's supply of condo units compared to detached single-family homes may be attributable to the city's noticeable influx of new condo developments, typically featuring one or two bedrooms and around 1,200 sq. ft. of living space.
Beautiful recently-built studio and one-bedroom units around Beachside Drive—near Parksville Community Park—offer relatively strong affordability for homebuyers looking for long-term rentals or vacation rental properties, young professionals, retirees, and those looking for personal vacation properties. Real estate investors first looking to enter the Parksville real estate market may want to set their sights on properties of this sort.
Many of Parksville's appealing condos are located on the stretch near where the Island Highway zips through the city, providing impressive access to the waterfront and convenient transportation. In condo developments like The Pacific Grand, there are ideal centrally-located condo units in a peaceful development for those aged forty-five and up. Parksville is widely regarded as a popular community for retirees and vacationers, and the availability of properties that may be of interest to real estate investors of this sort pays testament to that fact.
Overall, real estate investors in Parksville are feeling the squeeze associated with a real estate market in which prices are at unprecedented highs and properties are listed and sold within the blink of an eye. At the same time, prices are far more reasonable than in nearby population centres, including the Lower Mainland and the Victoria area. Many real estate investors can upgrade the size and style of property options by relocating to Parksville.
The demand for increased real estate options in Parksville is rarely far from the lips of local real estate investors and experts, and it's an exciting time to be following the local real estate market. The city is evolving and changing to suit the needs of newly-interested buyers in the local market. In the meantime, Parksville remains one of the most friendly and scenic communities anywhere in the province. There are plenty of enticing options for those considering a home or a real estate investment opportunity in this small seaside community.