5 Home Renovations Buyers Want
Posted by Chris Fenton on Monday, March 28, 2022 at 10:00 AM
By Chris Fenton / March 28, 2022
Comment
Whether you're considering renovating your house for aesthetic, functional, or safety reasons, it's always important to consider your renovations' impact on your home's value.
Many homeowners have spent more time working on home improvement projects during the ongoing pandemic. Whether it's refurbishing rooms, outdoor spaces, upgrading appliances, adding innovative home features, or making aesthetic tweaks to your living areas. Spending more time at home has caused many homeowners to want to improve their surroundings.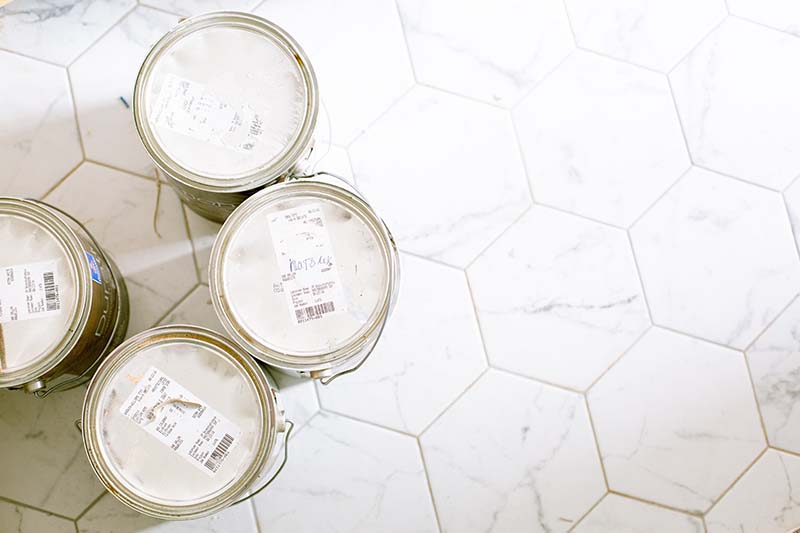 When the thought of selling your home is far from your mind, you'll likely feel fairly free in how you consider your renos. You may find yourself following your instincts and individual tastes as far as you'd like. But when the sale of your home is on the horizon, it's a good idea to begin thinking more of what others will value and appreciate, too.
There's a balance to be struck when using your tastes in a remodel or renovation project. On the one hand, you shouldn't feel pressured to create a visual environment you don't like, particularly if you aren't planning on selling your home immediately. On the other hand, you don't want your tastes to get in the way of fetching an excellent price for your property.
Being conscious of how specific updates and renovation projects can impact your ROI as a real estate investor is an excellent habit to get into. It can help you avoid completing costly projects that bear little effect on how quickly your home sells when it hits the market.
There is no doubt that some renovation projects are more valued by buyers than others. Let's look at which home renovation projects you can focus on to have the most significant impact.
1. Painting Can Add Value to Your Home
In a survey of real estate brokers, around a third reported that buyers desire a fresh coat of paint inside a new home they were interested in purchasing. Luckily, this is one project that doesn't require much specialized knowledge, and it ranks high in terms of affordability, too.
Because it is currently a seller's market in many communities across the province, buyers are less particular about renovations. They are more willing to take on properties that require some work than they tend to be during buyer's markets. A new paint job in your home is one of the cheapest and easiest ways to spruce up the property, making it a great choice for those without the time or resources for more of a significant project.
As with any renovations made with selling in mind, refrain from making paint choices that are too flashy or divisive, such as multiple bright colours or excessive dark colours. You'll want to gravitate towards paint colours that instill a sense of cleanliness and newness. Safe bets include popular off-white shades, including eggshell and ecru.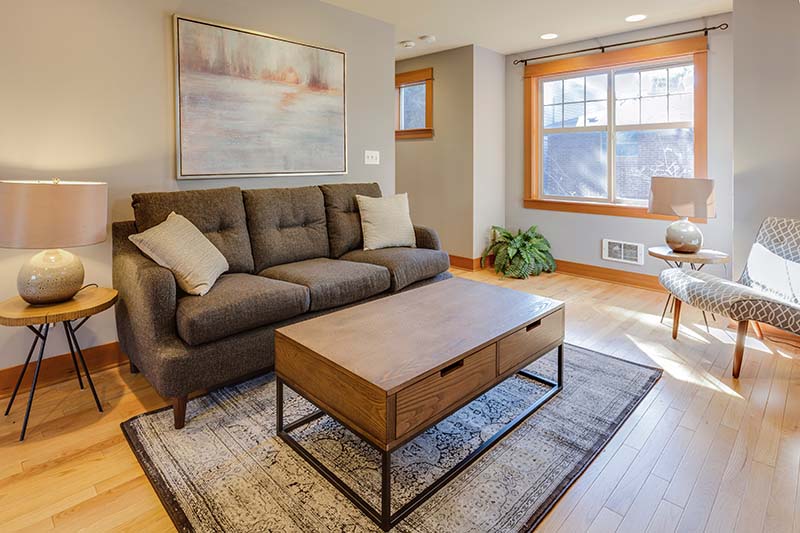 Kitchens and bathrooms are areas where you can make things a little more interesting regarding paint colours. Generally, pale colours, including blues, yellows, and pinks, can look great in these areas, instilling a sense of brightness without getting too bold.
If a full-on paint job is unnecessary in your home or sounds like too much work, minor strategic painting can also go a long way. For instance, if your kitchen cabinets are looking stale but you aren't in a position to replace them, a quality cabinet painting job can breathe new life into them and improve the overall appearance of your kitchen. The same goes for repainting trim, painting worn doors, or doing a spot job in smaller problem areas.
The benefits of painting your home for sale go beyond the improved aesthetics that a fresh coat of paint instills, too. You'll likely be taking down artwork and personal photography from the walls, which may leave tiny holes that could use covering up. Paint can also have a notable improvement to the smell of stale areas.
2. Who Doesn't Love an Updated Kitchen?
Updates and renovations to the kitchen may be the most important area to potential buyers. One study found that more than ninety percent of brokers said the kitchen was the most important area for home buyers.
A beautiful kitchen is one of the main areas that make a home feel move-in ready. Buyers are typically willing to pay well for an aesthetically pleasing kitchen with cleanliness and functionality.
Some experts say you should aim to recoup at least seventy percent of what you spend on making your kitchen more attractive to buyers. Meeting this threshold may depend on whether you can complete renovations yourself or whether you'll need to hire outside help to achieve what your kitchen needs to shine.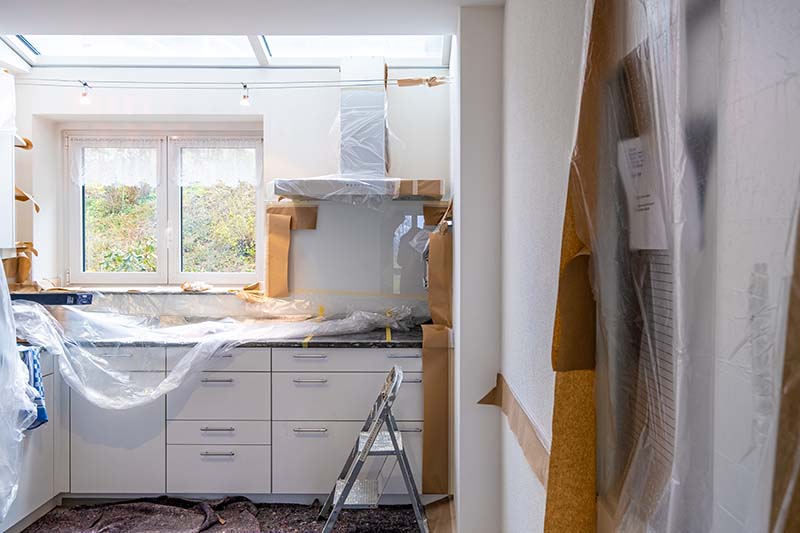 It's important to develop a sense of what buyers value in a kitchen area. For instance, if your home is priced to draw first-time buyers and those with lower budgets, established mid-range brands for appliances are likely to be sufficient. On the other hand, for high-end properties, investors will expect high-end brand names for appliances and hardware and may be put off by more affordable options.
It's also important to consider how your home works as a coherent space. Modern kitchen design may appear jarring if your home generally adheres to charming older design features, much like how a rustic, country-style kitchen could disturb the sense of unity in a house with modern styling.
A generally agreed-upon notion for kitchen renovations is to open up the space as much as possible. If you're going to be doing a more extensive renovation, doing away with any structures that limit the amount of light and airiness in your kitchen should be removed. After all, the desire for open floor plans is a shared sentiment among many buyers these days.
Buyers tend to go for small features that show attention to detail. Including pull-out pantries, under-cabinet lighting, upgraded faucets, and stone or stone-looking countertops can contribute to your kitchen feeling like a pleasant, well-equipped space.
3. Fresh Flooring Can Reinvent a Space
Typically, flooring is an aspect of a home that is among the most important to buyers. Luckily for those looking to perform renovations that increase the value of their homes to buyers, redoing the flooring is generally cheaper than other renovation projects like kitchen and bathroom remodelling.
In the eyes of many buyers, certain flooring styles are seen as less desirable than others. These days, carpeting and vinyl flooring are often seen as undesirable compared to hardwood. Pattern tile is a unique flooring option that tends to be eye-catching. If you have older hardwood flooring beneath linoleum or carpet, a very effective and affordable flooring upgrade can be to reveal and refinish the original wood.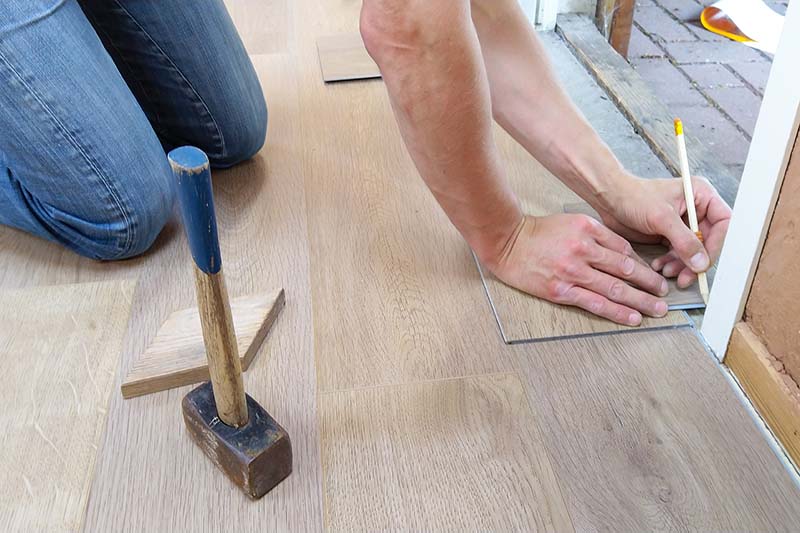 Other trends in flooring that buyers have appreciated include hardwood lookalike materials, which may be more affordable and durable than hardwood itself while offering the same feel. Generally, wood lookalike flooring styles are waterproof, making them feasible options for kitchens and bathrooms.
These days, many buyers are often on the lookout for environmentally friendly flooring styles, including wood finishes that don't include volatile organic compounds, which are seen as harming air quality in a home. Other ecologically conscious flooring styles include cork and linoleum.
It's important to consider the style of the rooms you're making changes to the flooring in, as carpet can be a solid choice for furnished basements and children's bedrooms. In contrast, more impressive flooring choices may be more suitable for common areas. More impressive flooring styles can have a significant impact on buyers, while simpler styles can be installed yourself, offering remarkable savings.
4. Updated Bathrooms Appear Clean and Fresh
There's a famous saying when it comes to selling your home, "it's the bathroom and the kitchen that sell a home." Often, potential buyers have a set number of bathrooms in mind that dictate whether they even consider your property.
Suppose the number of bathrooms in your home is inadequate given the square footage or number of bedrooms your property offers. In that case, you may want to consider adding a bathroom—which can be an expensive and time-consuming process but can significantly increase the number of buyers interested in your property. Ensuite bathrooms, in particular, can be a dealbreaker for some buyers.
When it comes to remodelling your bathroom, it's a good idea to make timeless design choices. We've all seen bathrooms designed in previous decades that now appear garish and dated because they were put together in accordance with now-outdated norms. In bathrooms, you'll want to offer simple, neutral colours and let your buyers personalize the rooms using decorations, coloured towels, art, and accessories.
Look for opportunities to improve your bathroom's appearance without starting from scratch. If your cabinets look outdated, you may be able to refresh them simply by sanding and painting them or upgrading hardware. Instead of replacing the sink, you may be able to create the same effect by merely upgrading the faucet.
5. Finished Basements Add Value to Your House
Some buyers specifically seek out homes with unfinished basements, as they offer added value to those with DIY renovation skills to complete themselves. Unfinished basements are also ideal for buyers with a specific vision in mind, such as those looking to build an art studio, workspace, or recreation area in unused basement space.
Another reason some homebuyers prefer unfinished basements is they allow buyers the opportunity to more readily identify problem areas, such as foundation issues, pipe problems, or mould. There are also costs associated with maintaining and heating a furnished basement that can put off some buyers.
Both sides have arguments about whether to finish your basement before listing your house on the market. However, many buyers appreciate the benefits of buying a home with a finished basement. This home renovation can add plenty of value to your home without costing you too much. Buyers will consider the income-helping potential of finished basement suites, making your property more affordable to them.
Finishing your basement is generally seen as one of the highest value-adding renovations you can make to your property. This is because it can add hundreds of square feet to the size of your home's living space, significantly increasing the number of buyers the property will appeal to.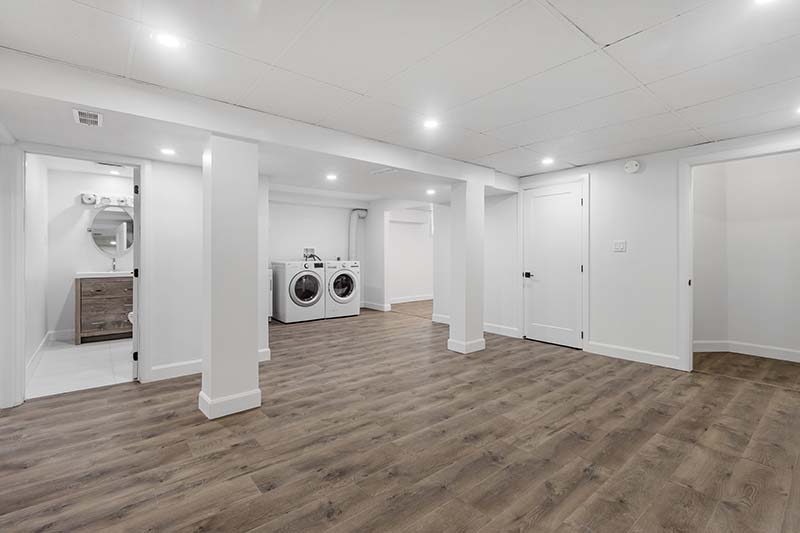 Typically, the budget and goal you have for adding value to your home will dictate how extensive a job is and whether it's a project you can tackle yourself or whether professional help is needed. Whenever possible, look towards projects that will increase the airiness of the space, as one of the pitfalls of basements is that they often offer little natural light in addition to their relatively confined-feeling spaces.
One other consideration to be made when finishing your basement is that buyers are often attracted to functional home layouts. Real estate experts often remind sellers of the importance of staging the rooms of your home so that they have clearly-defined purposes—for instance, an office or an exercise room has more of a sense of purpose than a spare room. It is more likely to inspire the buyer and instill a sense of what living in the home would be like.
For that reason, some real estate experts suggest creating basement rooms with specific purposes. The most common type of basement room is a guest room, but other popular choices include gyms, rec rooms, home offices, and even home theatres. Keep in mind that you won't want to make design choices that are too specific or niche, as this can limit the number of buyers your property appeals to.
When renovating your basement, ask your local real estate experts who understand the community's market conditions and buyers' needs to get the most value in your basement reno. The advice of real estate experts can go a long way towards helping you decide whether renovating your basement before selling your home appeals to you.