12 Ways to Gain Space By Organizing Your House
Posted by Chris Fenton on Friday, January 21, 2022 at 9:00 AM
By Chris Fenton / January 21, 2022
1 Comment
Whether your living space is large or compact, you can use these organizational tips to ensure you're getting the most out of your living area.
It happens to all of us—your living space that once seemed roomy and full of possibility when you first moved in has become more and more crowded. Slowly, through the accumulation of stuff and amidst the frantic pace of life, your available space has eroded.
Luckily, you can take plenty of straight-forward steps to reclaim your living space and get it feeling as roomy as possible. The recent interest in tiny homes and the popularity of minimalist living styles (spurred on by organizing gurus like Marie Kondo) have led to plenty of ingenious space-saving tips.
Particularly in the colder months—when you're likely spending more time indoors than you do when it's nice out—you'll appreciate the benefits of a home that's free of clutter, and that offers the largest possible area for indoor activities and relaxation. Let's look at some of the best ways to make use of your home's space.
Improve Your Shelving Game
It's no secret that effective shelving setups in each room are one of the best ways to keep your living areas organized and clutter-free. Setting up shelves nice and high—and using storage boxes—is an integral aspect of reclaiming unused space and getting temporarily unnecessary items out of sight.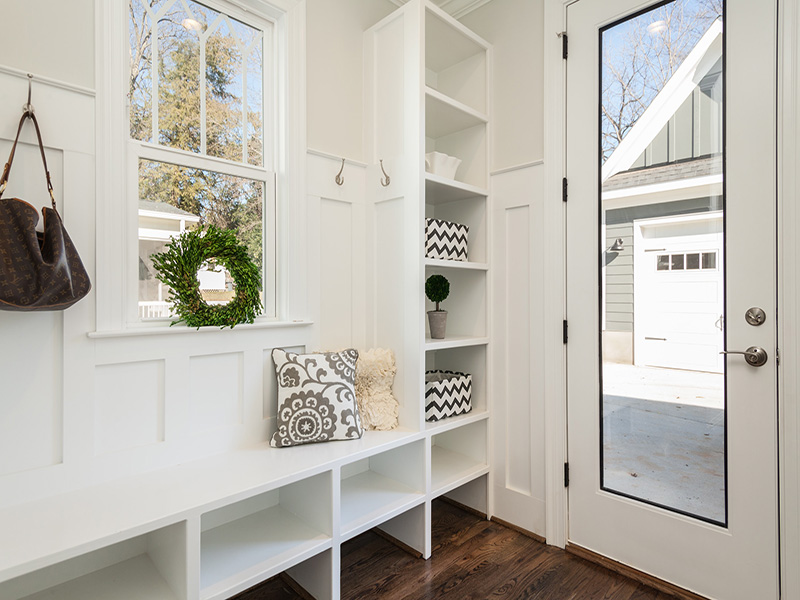 While purchasing shelving units from a hardware store is an easy first step, the most impressive organizational opportunities come in the form of creating your own custom shelves that precisely fit the dimensions and style of your living space. Creating custom shelves is typically a simple task for any DIY enthusiast to take on.
Vacuum Store Your Linens
Having an extensive collection of bedding and linens is a great way to keep things fresh in your living space, not to mention a good way to make sure guests feel welcome and comfortable when you're hosting. But these items can take up plenty of your valuable closet space, too!
One way to make sure your linens, bedding, towels, and more aren't taking up too much space is by vacuum-sealing them. Vacuum sealing bags are available for cheap and often feature zippered openings that can be used with your household vacuum cleaner to remove air from each bag, making them as small as possible for practical storage. If you don't have a vacuum cleaner, fear not—you can also create a vacuum seal simply by manually forcing the air from these bags.
There is some disagreement about whether vacuum sealing is suitable for every fabric type in the home storage world. If you're considering vacuum sealing your clothing, for instance, some experts advise against vacuum sealing delicate fabrics like silk or cashmere. But for durable blankets, sheets, towels, it's an effective way to save space.
Set Up Shoe Racks
If you're like most people, you've probably been frustrated by trying to strike a balance between having a great shoe collection and feeling like your shoes are taking up too much room. It's a common problem and, luckily, one that plenty of solutions have been provided for.
Over the door shoe bags are a great way to get a dozen or more pairs of shoes out of the way, using space along the door that would be otherwise underutilized. Over-the-door shoe bags are beneficial for smaller shoes—including women's flats, slippers, and sandals—but tend not to be feasible for larger shoes and boots.
Shoe storage cabinets are another attractive option, as they offer a way to stow your shoes fully out of sight and provide storage space for other items on top of the cabinets. An under-the-bed shoe organizer is another way of taking advantage of your home's unutilized space to keep shoes out of the way.
Hang Bikes From Hooks
Bike storage can be a tricky problem to solve. Bikes are relatively large and awkwardly-shaped items. If you ride your bike frequently, you'll need easy access to it, which can make common storage locations such as basements and crawlspaces out of the question.
While you can store bikes outside, this may not be ideal for security purposes if your bike is valuable. In addition, coldness and moisture in the winter months can damage your bike's components, leading to a diminished riding experience and a shorter lifespan for your bicycle.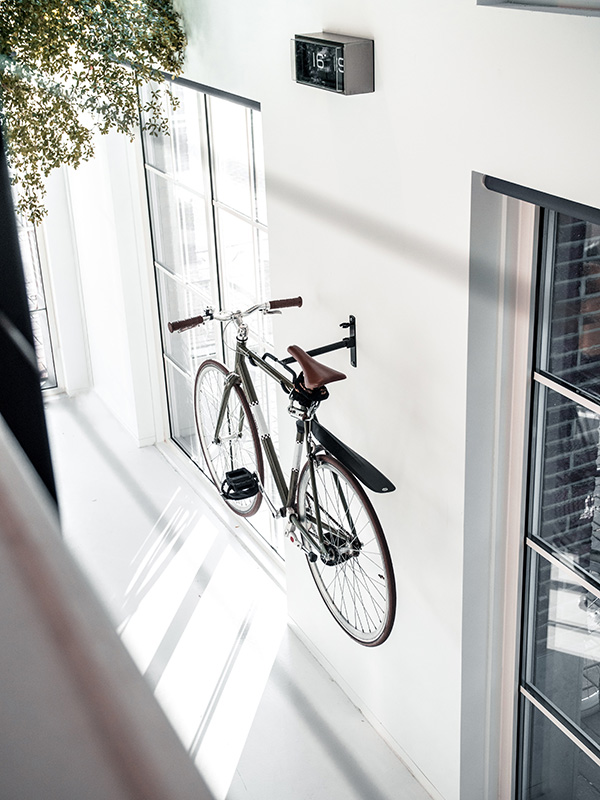 A great way to keep your bike out of the way while also having easy access to it is by using a wall mount. Wall mounts also hold the distinction of being an aesthetically pleasing option. If you like the way your bike looks, it can be nice to see it hung on the wall like a piece of art.
Bike storage hooks can be obtained for as cheap as a few dollars and offer you the ability to hang your bike from the wall or the ceiling. You'll want to ensure your walls have beams or studs to anchor the hooks too, as simply screwing them into drywall likely won't provide enough strength to support a bicycle.
For a more versatile bicycle hanging solution than hooks can provide, consider a vertical mount. Bike mounts can allow you to hang your bike from various angles and tend to provide rubber coating to protect both your walls and your bike. Other stylish options for wall bike storage include wooden wall mounts, which offer shelf space to store your bike-related items.
Use that Space Under the Stairs
In many houses, there's space beneath staircases that could be the key to solving a lot of storage woes with a little organizational know-how. In the case of tiny homes, forward-thinking interior designers have found ways to maximize that triangular-shaped area beneath the stairs, turning it into mini laundry rooms, reading nooks, mini offices, and more.
If you're low on space and the area under your stairs isn't being utilized, it's a great area to focus on. One excellent way is by installing a custom pull-out storage unit on wheels. Pull-out storage can be a perfect way to store pantry items, sports equipment, children's toys, seasonal clothing and more, and it's a relatively straight-forward project even for the amateur handyman.
Basket Storage for the Kitchen
When you feel like you're running out of available storage space in your home, the solution is often to look up. If you're low on storage or countertop space in your kitchen in particular, consider hanging baskets from the ceiling.
In addition to being a great way to get your fresh fruit (and vegetables, including potatoes, garlic, and onions) out of the way, there is an aesthetically pleasing aspect of having baskets hung from the ceiling as well. After all, fruit hanging from baskets can contribute towards a welcoming country-style atmosphere.
Cubbies for Kids
If you have young kids at home, you're undoubtedly familiar with the struggle of keeping their rooms and play areas free from clutter. You're not alone if you feel like every time you turn around, every toy and item in the room has made its way onto the floor.
Cubbies for childrens' spaces are an inexpensive and effective way to make it simple to find space for all your kids' stuff. They're also a familiar option—your kids likely engage with cube-style storage at school, too—which makes cubbies a great way to help your kids develop skills in keeping themselves organized and cleaning up after themselves.
Consider Kitchen Rails
Kitchens are a common area where people run out of storage space. Keeping all your utensils, dishes, spices, and more within easy reach can be tricky while avoiding a cluttered kitchen space. An excellent way to gain more space in your kitchen is by mounting rails and racks on the walls.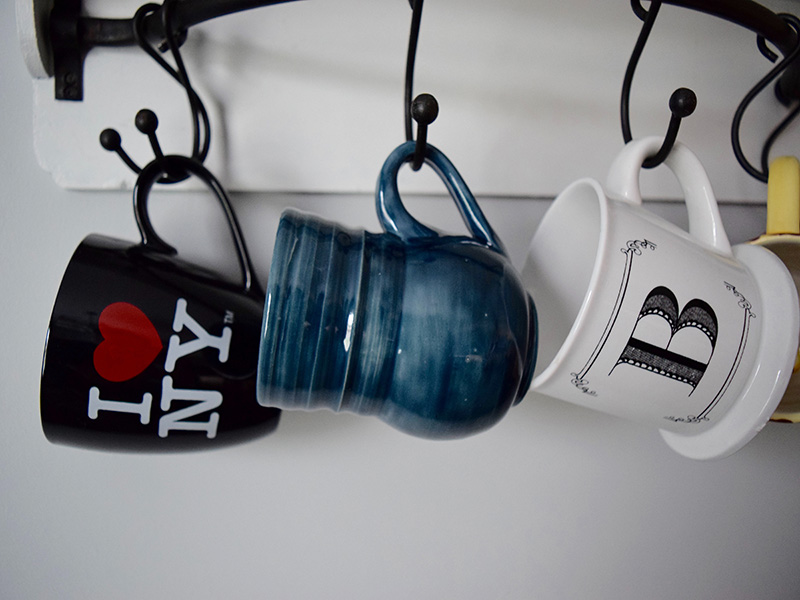 If you haven't already installed a hanging pot and pan rail, they can be one of the most effective and stylish ways to keep your cookware out of the way and at arm's reach at all times. The same goes for hanging magnetic knife holders. Hanging rails equipped with hooks are also a charming way to store and showcase your collection of mugs, utensils, and more.
Stow Away Your Off-Season Clothing
It can be challenging to accept when it's time to set aside your favourite cozy winter sweater or when you need to retire the swimsuit and tank tops for the year. However, having an effectively-organized seasonal clothing rotation system is one of the top ways to save space.
Adding shelves high at the back of your closets to store your seasonal attire can be an effective way to clear up space and keep your wardrobe organized. If you have suitcases in storage that aren't filled, this can be another great place to store your winter clothing.
While it may be tempting to sweep clutter under the bed for a speedy clean, one of the best uses of that space can be as a well-organized storage area for your clothes that aren't in season. Of course, perhaps the most important organizing skill is knowing which clothes you aren't likely ever to wear and donating them to those in need.
Embrace Plastic Bins
Stackable storage bins and totes may not seem like the world's most exciting purchase. However, when it comes to getting your loose items in order and clearing up space, they're one of the top options. Their stackable nature and durability make them suitable in many situations—they're the kind of thing you can never really have too many of.
Plastic totes with lids and snap shut locks are a particularly secure option. If you're a person frequently taking things in and out of storage, one tip is to look for clear plastic totes, which makes searching for what you need that much easier.
Use Skinny Carts
There are awkward little gaps between appliances and furniture in many homes that you may find there's not quite enough room to take advantage of. Particularly in areas with bulky appliances like washers, dryers, dishwashers, stoves, and fridges, it can be tricky to maximize the space you have available.
One great organizational tool is a multi-tiered slim storage cart. These carts are typically less than two feet wide and offer durable construction that makes them able to hold considerable weight given their compact size. When these carts come with wheels, they're an effective way to get a room organized, as you can easily roll them into otherwise unused spaces.
Build Your Own Storage Shed
If you have a property with a yard, a whole world of further organization opportunities are available to you. For those with the time and interest in taking on a DIY project, free storage plans are available online that can help you build a shed on your property that's perfect for your budget and storage needs.
Whether you need to store gardening equipment and tools, sports equipment, or you're thinking of creating an outdoor dry storage pantry or barbecue storage, building a custom shed is one way to take your home's organization to a whole new level.