10 Tips to Getting the Best Mortgage Rate in BC
Posted by Chris Fenton on Monday, July 4, 2022 at 10:00 AM
By Chris Fenton / July 4, 2022
1 Comment
Thousands of dollars can be saved with a simple interest rate adjustment, and it is important to ask your mortgage advisor or lender the right questions. Inside knowledge before you hash out your mortgage terms can make a huge difference in monthly payments and your mortgage amount.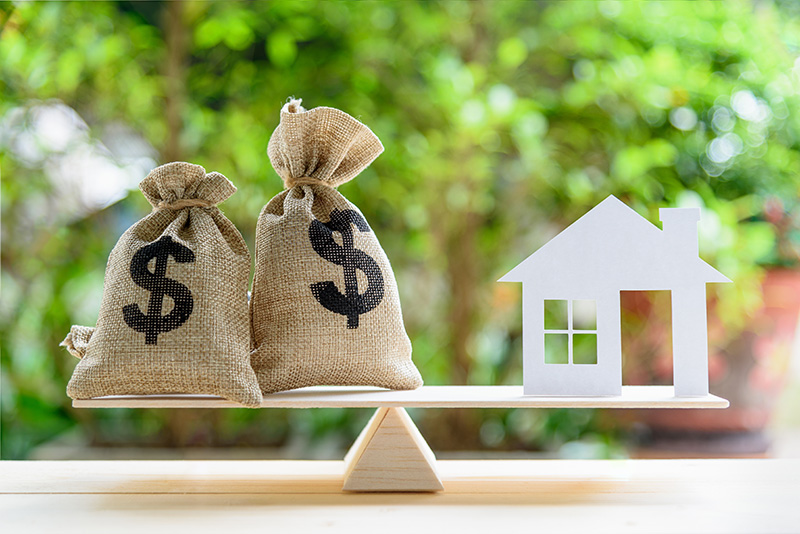 Lending institutions may not explain every option available that will secure a lower interest rate, and it is often up to the client to ask.
Several factors can influence your mortgage interest rate. British Columbia and Canada's current prime rate is just the start.
1. Hire a Mortgage Specialist
Mortgage Brokers are in the know and work with banks that offer the best rates in British Columbia. This service costs nothing but will save you so much money.
Your mortgage specialist stays current and is educated on competitive BC interest rates. With a professional on your side, you have the best chance of securing the lowest mortgage interest rate possible.
Every financial institution has different rules around its interest rates and what they are willing to offer. A mortgage specialist has inside knowledge that can save you time and money.
You will have the opportunity to connect with lending institutions outside of your community who have connections with your mortgage broker. These mortgage companies often offer lower rates than your home branch or local lenders in your area. Without a mortgage specialist, you may never know these banks exist, let alone which one offers the best interest rates.
2. Shop for the Lowest Interest Rate
If you choose to go solo and work without a mortgage advisor, you will need to do what they do and shop for the best rates available. Do your research, make some enquiries and ask your bank or credit union what they can do for you.
Some banks may offer competitive interest rates, cash backs or other perks that can save you money when you ask and review all available options.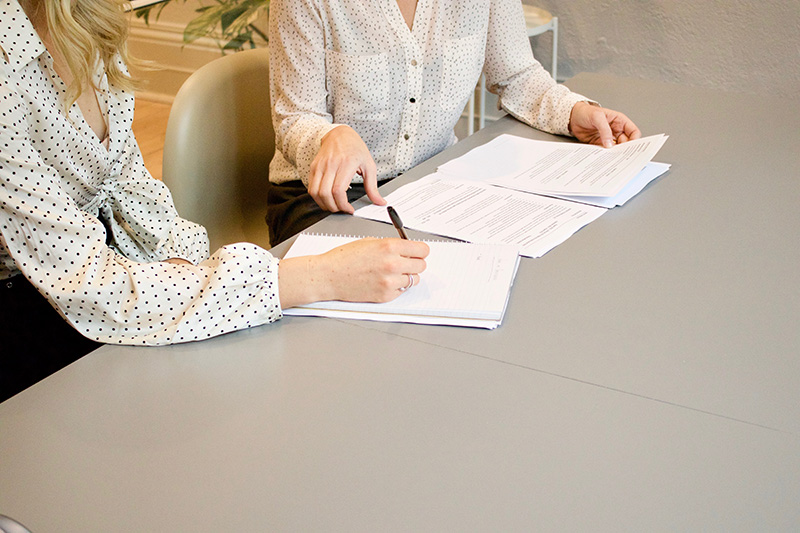 Working with your longstanding financial branch may not offer the best opportunity for you and could cost you thousands of dollars in interest throughout your mortgage term. It may be worth your time to shop for a low-interest rate even if you must find it elsewhere.
3. Lock in Your Interest Rate
When interest rates are on the rise, you will want to lock your rate in as soon as possible. Speak with your mortgage specialist to secure the lowest rate available and lock it in before rates continue to go up.
Your mortgage specialist can arrange a rate hold for you that will secure an interest rate for up to 120 days.
4. Be in Good Financial Standing
Look good on paper and present yourself well to prospective lenders. When you come across as a solid lending investment, your bank will give you the lowest rate possible. A higher risk presentation will result in a higher interest rate offer.
Before meeting your mortgage specialist, get your finances in order and clear any dubious financial history. You may believe there is nothing you can do to change the past, but there usually is.
Pay off existing creditors or collection agencies. Phone your credit card company to ensure you have maintained a good credit rating; if not, negotiate a better rating by doing whatever you can. Look into your credit score and investigate any strikes against you.
The Government of Canada offers personal credit services and will help you receive your credit report and find your credit score. They have a section dedicated to improving your credit rating that could be very helpful before you apply for a mortgage.
Talk to your mortgage specialist to see if you can improve your credit rating in any way. Paying off old debts could lower your interest rate, save money, and allow you to qualify for a mortgage.
5. Show Desirable Employment Records & History
Lower your financial risk to mortgage lenders by compiling employment records and work history to prove you are financially reliable. Have letters drawn up and request documentation showing a steady income and a solid employment history.
Lenders that see low personal risk and a good employment track record will offer lower interest rates.
Get your occupation paperwork together and look for possible gaps to be filled to show you are financially stable. When you have your documents in order before you request financing, you have a higher chance of securing a mortgage with a reasonable rate, and the approval process will go much smoother.
6. Pick the Variable Interest Rate Option
A variable interest rate mortgage means the interest rate will stay at, or close to, the current prime rate. Your interest rate may rise or fall along with the Bank of Canada's prime rate.
Because a variable rate mortgage is considered to be at a higher risk of rising rates, this option typically comes with the lowest interest rate available. This option does not work for everyone, especially those who prefer the security of a fixed rate, so talk with your mortgage specialist about the pros, cons and options of a variable rate mortgage.
You may have the choice between a True Variable Rate Mortgage and an Adjustable Rate Mortgage. Lenders often prefer the adjustable-rate and may only offer this mortgage option.
With a true variable rate mortgage, your payments are not affected, but the monthly principal paid fluctuates along with a higher or lower interest rate. In an adjustable-rate mortgage, your payments rise or fall with changing interest rates, and the amount of principal paid stays the same.
During the term of a variable rate mortgage, you will likely have the option to flip into a fixed rate at no additional cost to you.
7. Short-Term Mortgages Offer Lower Rates
A mortgage term is the length of your mortgage contract until the date of renewal or payout. Short-term mortgages are typically five years or less and often have a lower interest rate than longer terms.
Ask your mortgage specialist what interest rates are offered for various mortgage term lengths.
8. Choose a Shorter Amortization Period
Amortization is the lifespan of your mortgage that typically runs for 25 years but can be up to 35 years with a down payment of 20% or more.
Often, the shorter your amortization period, the lower your mortgage interest rate will be.
The longer you draw your mortgage out, the more you pay in interest. Even when a shorter amortization period does not adjust your interest rate, the amount paid in interest is increased.
9. Make an Attractive Down Payment
Lenders view a substantial mortgage as a higher risk that often results in increased interest rates. Put as much down as you can comfortably afford to reduce your interest rate and mortgage amount.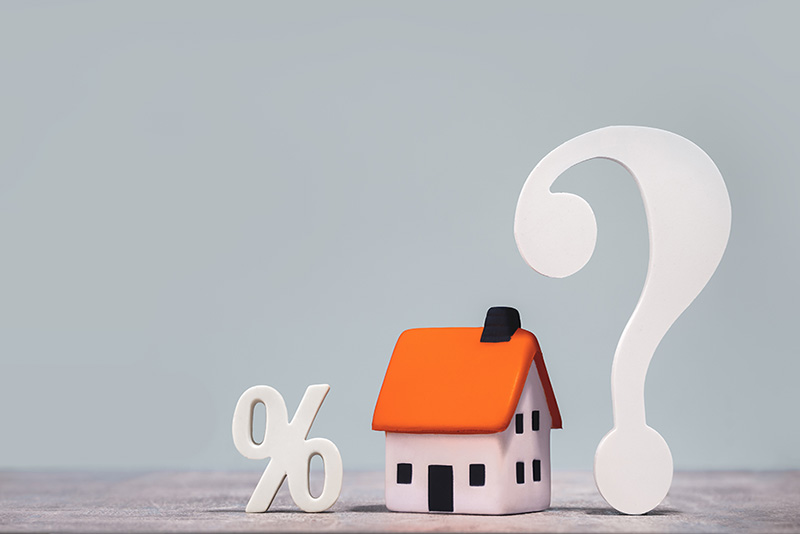 The minimum down payment required is 5% to 20%, depending on the value of your property purchase. The Government of Canada outlines how much you need for a down payment.
10. Re-Finance Your Existing Mortgage
You could save money by refinancing if your mortgage term is currently set at a high interest rate. Usually, there is a penalty fee to break a mortgage term; however, it may be worth it if interest rates are lower than your current rate.
By obtaining a lower interest rate, your monthly payments go down along with the amount of interest paid on your mortgage. This could outweigh any penalty costs of renewing early or switching to a new bank that offers lower rates.
More on Mortgages and BC Real Estate Financing
There is so much more to a mortgage than securing a low-interest rate. For more information on qualifying for a mortgage and obtaining pre-approval, see LoyalHomes.ca The Benefits of Mortgage Pre-Approval and How Much Mortgage Can I Afford?
Loyal Homes makes it easy to connect with a professional Mortgage Specialist who is always available to answer any questions you may have.