10 Tips for Selling Your Home in Campbell River
Posted by Chris Fenton on Friday, March 11, 2022 at 10:00 AM
By Chris Fenton / March 11, 2022
Comment
Like many of the communities on Vancouver Island, the real estate market in Campbell River remains hot. Buying a home in Campbell River is typically a competitive experience, sometimes even with above asking price offers. When looking to buy a home in Campbell River, you need to be patient, attentive, and decisive.
A competitive real estate market like Campbell River's can be a very appealing situation for sellers. It is important to ensure you're getting the most out of your sale, getting the most optimal price for your property while ensuring your listing stands out from others on the market.
Historically, Campbell River has been thought of as one of the more affordable cities on Vancouver Island for real estate investors. Compared to major population centres like Nanaimo and Victoria, prices remain far more affordable. You'll likely encounter buyers from larger, more expensive markets who are looking to upgrade the size of their home and property in a more affordable market. Even compared to the nearby Comox Valley, prices trend considerably lower in Campbell River, without sacrificing much in beauty, accessibility, and amenities.
When you're selling your Campbell River home, it's essential to have a strong sense of what aspects of your property will be attractive to buyers. For instance, as the Salmon Capital, Campbell River properties are well-positioned to cater to commercial and recreational fishing enthusiasts. Proximity to Mount Washington makes it an appealing home base for skiing, snowboarding, hiking, and mountain biking fans, and proximity to Quadra Island is another perk of Campbell River real estate.
1. Work With a Licensed Real Estate Professional
There are several benefits of working with an established real estate agent with specialized knowledge of the Campbell River market. A proven real estate agent will have a deep understanding of the Campbell River market's neighbourhoods, statistics, and demographics.
Working with a Campbell River real estate expert will increase your odds of setting your asking price high enough to generate an ideal return while ensuring it isn't overpriced and vulnerable to spending too long on the market. Not to mention realtors' professional marketing and extensive networks at their disposal. There are endless real estate search websites, and your realtor has the means to get your listing to the right home buyers quickly.
2. Research the Local Real Estate Market
Although your real estate agent will do the work, it is still a good idea to prepare yourself by learning about the local real estate market as much as you can.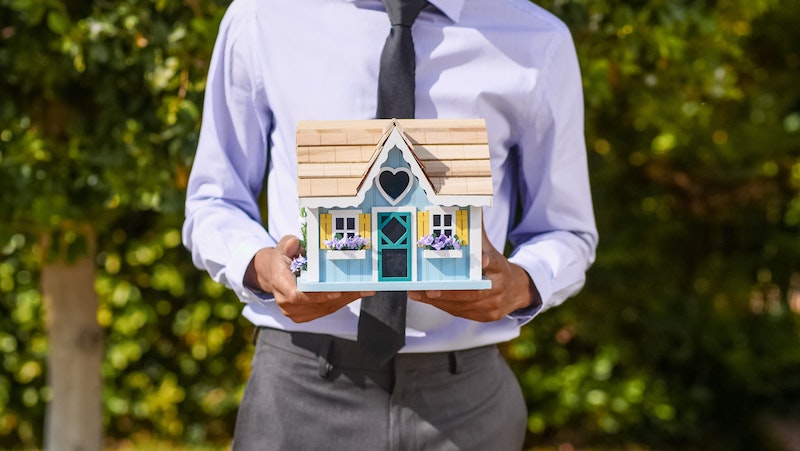 Spend some time browsing local Campbell River real estate listings to understand what houses are selling for in the city's various neighbourhoods. This will help to set your expectations at the right level. Your real estate agent will conduct a Comparative Market Analysis based on properties for sale and sold in your neighbourhood. Your licensed real estate agent will sit down with you and come up with the best price for your property based on several factors.
Suppose your property is in the vicinity of North Island College. In that case, it could be marketed as a potential rental for student housing, and properties in the Downtown area may attract young professionals. Properties in North Campbell River may be more likely to attract outdoor enthusiasts and those looking to live a slightly more rustic lifestyle.
3. Learn About Local Real Estate Selling Legislation and Reporting
A real estate sale is a complicated transaction, including a litany of paperwork and reporting details. Working with your Campbell River real estate professional who has experience with conveyancing and every aspect of selling a home will help make your selling experience less stressful.
The tax implications of selling your Campbell River home will depend on the property type and what your real estate holdings look like. For instance, in British Columbia, you won't pay capital gains tax on the sale of your primary residence, but half of the gain of the sale of a second property is taxable.
There is also British Columbia's property transfer tax, which first-time buyers in certain situations can avoid. Check out Loyal Homes: What Are Closing Costs in British Columbia for more information on costs associated with purchasing your BC home. Learning the specifics of selling your home is essential and can be overwhelming, which is why consulting a Vancouver Island real estate expert is important.
4. Identify Your Property's Appealing Features
Putting your Campbell River property on the market means it will be competing with other similarly priced properties in the city. Often, by the time property owners are ready to sell their homes, they're getting excited about new options and may have forgotten what drew them to the house they're putting up for sale in the first place.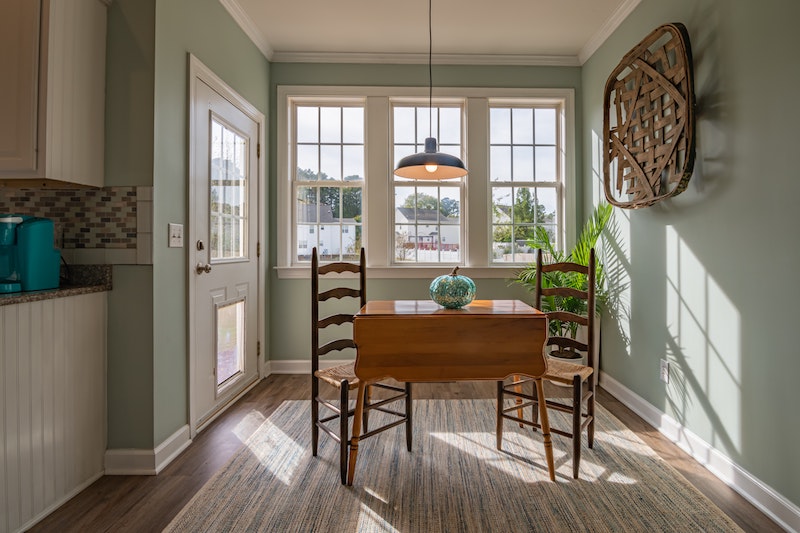 Figuring out what makes your home special is a crucial step in finding a buyer who will be drawn to your property. After all, your buyer will tell their real estate agent what features they are looking for. Being aware of what kind of buyers your property will attract goes a long way towards staging and promoting it effectively.
5. Consult With Local Experts
Finding an established Vancouver Island real estate agent can be an important step in ensuring that your Campbell River property is being staged and marketed as effectively as possible. Real estate agents will facilitate several administrative tasks, including setting up showings, scheduling inspections, consulting with your notary or lawyer and appraisals on the seller's behalf.
There are other local experts you can consult with to ensure your home is positioned to stand out in the local real estate market. For instance, an interior design specialist or decorator could have ideas for steps you could take to improve the appearance of your home.
The more you know about your property, the more information you'll be able to pass on to your real estate agent to supply to potential buyers. Details about your home's systems, foundation, and history, are important to share with buyers, and you can learn more about your property by consulting with local experts. Much of this information will be outlined in a Property Disclosure Statement you will fill out with assistance from your real estate agent.
If you're in the early stages of selling your Campbell River home, or if selling your property is just a distant idea, it's a good idea to keep detailed records about any repairs, updates, or additions to your home. By keeping close track of what work was done to your house, who did the work, and when, you'll have this information ready for interested buyers.
6. Find Ways to Stand Out
Figuring out how to make your property appealing to buyers in Campbell River is all about putting yourself in the shoes of interested buyers. How can you stand out?
One way to attract buyers is through advanced online staging techniques, including video walkthroughs and 3D modelling. These techniques allow your property to appeal to many people searching for real estate investments by browsing on online listings sites. Standing out online will give you an advantage over those who use photos alone. If your Campbell River property is along the ocean or offers impressive acreage, drone videography of the land can be another great way to promote your property.
The purchase of a home is a significant moment in anyone's life. You can get prospective buyers excited about your property with listings and promotional materials that feature descriptive writing that tells a story about the home, the neighbourhood, and more.
7. Conduct Minor Repairs
Unless you have a brand new home, there are probably at least a few little quirks to your home that you've primarily grown used to over the years. Maybe you have a door that's a bit sticky or a light that flickers. Perhaps one of your outlets isn't working, or a small home reno project didn't go quite how you hoped.
Whatever the case may be, you should take care of as many of these minor issues as possible, as minor inconveniences can add up in the minds of buyers and may inhibit their ability to see the property's full potential. Many of your home's nagging minor issues can be tackled affordably with a bit of attention and a trip or two to the hardware store.
One of the most important areas to focus on when you're working towards making your home attractive to buyers is the front yard and main entrance areas. Those viewing your property should have a strong first impression. A tidy and well-maintained exterior to your property will attract passers-by.
8. Don't Over Renovate
While you should tackle some minor improvements to ensure your home feels well-maintained, be wary of going too far in your efforts to impress.
After all, if you're making improvements, you need to ensure the value from these investments is adequately accounted for in the price. Instead of renovation efforts that a higher listing price won't offset, there may be nothing wrong with leaving some repairs to your buyers.
In Campbell River and across Vancouver Island, the supply of available properties for sale has been historically low recently, which has forced buyers to be more flexible in what they're looking for. For this reason, plenty of buyers are walking in with open minds or building plans of their own. Which means you don't need to tackle every single project.
The ability to decide which renovation efforts are worthwhile and which are not worth the time is another benefit of working with an established Campbell River real estate agent. After all, a real estate agent will know which upgrades are most valued by prospective buyers.
If you have to choose which areas to focus your renovation efforts, improvements to your property's landscaping and yard can be an excellent place to start, as can exterior paint. One of the most important and focused-upon areas of the interior of your home will be the kitchen—which is an area your buyers will envision spending plenty of time in. Minor kitchen upgrades like fresh paint or cabinet improvements can go a long way towards improving the appearance of this key area.
9. Prepare and Stage Your Home
Buying and selling homes is a significant financial transaction that tends to be based on exhaustive research and logistics. However, there's a strong emotional element as well. For this reason, you'll want to present your home to viewers in a way that helps them get excited about the space while maintaining a sense of transparency and honesty, too.
One common tip about staging your home is to remove personal aspects, such as family photographs, overly personal items, and quirky design choices. While you'll want your home to have a pleasing and stylish layout, an abundance of personal design choices may crowd prospective buyers' perspectives.
When it comes to staging your house, it's always better to err on the side of minimalism. After all, rooms with less furniture tend to feel more spacious than living spaces that are jam-packed. Another well-known tip for those staging their properties is that a half-empty closet offers more inspiring organizational potential than one that's overfull.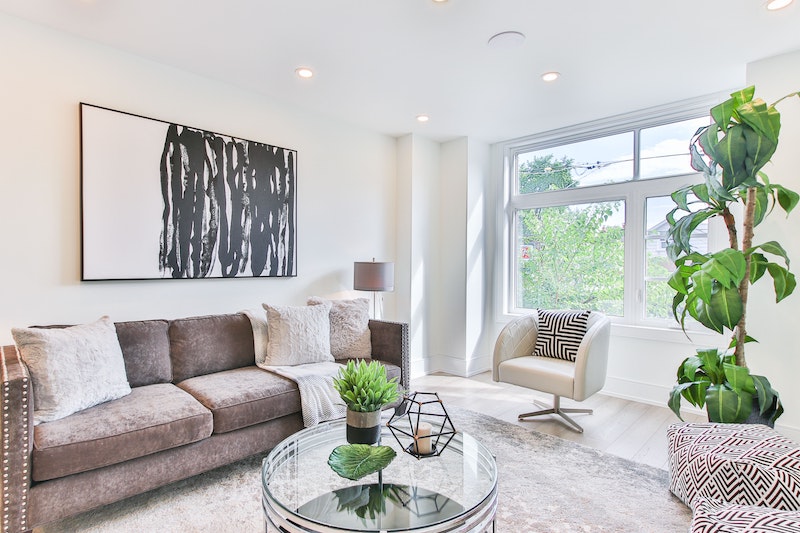 One solid tip when it comes to staging your home is to ensure a coherent sense of purpose in each of the rooms in your home. Maybe your home has a room that serves multiple purposes—a guest room sometimes, a storage room, and an occasional workout room.
It may be the case that some rooms in your home are simply unused. Buyers are less likely to consider the potential of spaces of this sort. It may be best to decorate each room with a clear sense of identity that potential buyers can easily carry in their minds. For more tips check out Why You Should Stage Your Home.
10. Cater to Out of Town Buyers
While the Campbell River real estate market has seen unprecedented increases in the cost of real estate recently—and record lows in the supply of available property, it remains an affordable option compared to other communities in larger population centres like Nanaimo and Victoria. For this reason, sellers in Campbell River may find strong interest from buyers looking to buy property in this more affordable city.
Because of Campbell River's location relatively far north on Vancouver Island and its small population of around 30,000 residents, prospective buyers may be somewhat unfamiliar with the city and its distinct neighbourhoods. It's a great idea to be prepared to fill buyers in on what makes Campbell River a special place to call home and to be able to describe the city's myriad benefits.