Homes for Sale in Tsawwassen, BC
Welcome to Tsawwassen! Below you will find the newest homes for sale and real estate in Tsawwassen, BC. If you would like more information on any of these Tsawwassen real estate listings, simply click on the property, register for a free account, and you'll have access to the full details. From there, you can click Schedule a Tour to request more information from our Loyal Homes Client Care Coordinators or schedule a viewing. Our Client Care Coordinators will be happy to provide you with property disclosure statements, past sales history, comparable properties which have recently sold nearby, and more, so please don't hesitate to ask for help!
For your convenience, we have included Tsawwassen community information at the bottom of the page, including directions for getting here and information about weather, culture, healthcare, recreation, schools, and the real estate market.
Newest Tsawwasswen Real Estate Listings
Tsawwassen Real Estate Listings
November 27, 2021
About Tsawwassen, BC
To put it simply, Tsawwassen is a prime example of British Columbia coastal beauty at its finest! The dreamy sea swept appeal here is genuinely very real.
Situated on the Salish Sea just on the other side of Point Roberts, WA, the residential community of Tsawwassen is part of the Municipality of Delta and is in the Greater Vancouver region. This location gives Tsawwassen the best amenities while it also provides its residents superb seaside living with nature and mountains all around!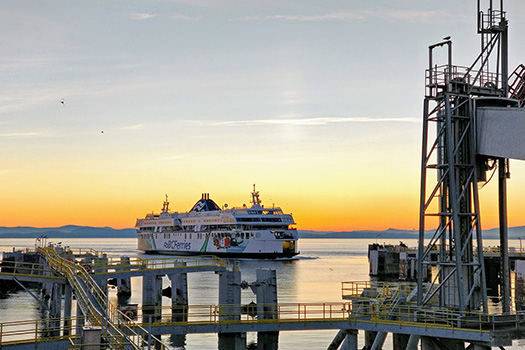 Tsawwassen has a major shopping mall, restaurants, ferry terminal, health care access, and many beautiful parks and beaches. According to Stats Canada, Tsawwassen's population is at least 22,000. With all its natural open spaces and a mix of housing and store sizes, whatever its exact population, Tsawwassen is a favourite dream place to live for many people.
Getting to Tsawwassen, BC
From Vancouver, Tsawwassen is typically less than an hour's drive away, whether that's to the ferry terminal or another destination here. It's also possible to take the Vancouver SkyTrain on the Canada Line to Bridgeport Station, then South Delta transit to Tsawwassen.
Richmond, BC, is around a half-hour drive from Tsawwassen, while from Port Roberts, WA, the drive is under 10 minutes… not counting any wait at the border. From the Gulf Islands, the ferry ride via Long Harbour is usually 1 hour and 45 minutes.
Tsawwassen Weather
On average, Tsawwassen's climate tends to be drier and sunnier than Metro Vancouver, often with up to 40% less rain! The winter months are likely to be rainier here, and although snowfalls and icy conditions can occur, typically, the winters in Tsawwassen are milder than many communities in Greater Vancouver.
Historically, summer weather here is comfortably warm, though sometimes July especially can be hot. The average temperature in Tsawwassen year-round is 10°C.
Tsawwassen Culture
"Tsawwassen" is a First Nation word meaning "land facing the sea." This community is on Tsawwassen First Nation (TFN) land, and the Tsawwassen Mills shopping centre here has a beautiful indoor ceiling inspired by Indigenous longhouse design. First Nations art is also displayed around the mall.
The Tsawwassen Public Library has a reading list available about the residential school tragedy in Canadian history. The library also offers programs for all ages, including babies' and kids' storytime. For art, music, and dance classes, plus live theatre and concerts, the Tsawwassen Arts Centre is located on 56th Street.
Tsawwassen Education
Tsawwassen is part of the Delta School District. Within Tsawwassen alone, there are five elementary schools; Beach Grove, Cliff Drive, South Park, English Bluff, and Pebble Hill Traditional Elementary, and one secondary school; South Delta. Delta Community College provides students with post-secondary programs for those who want to pursue further education.
Tsawwassen Health Care
In the Fraser Health region, Delta Hospital, open 24/7, provides Tsawwassen with acute care services and physician referred treatment. The community of Tsawwassen also has senior care, home health care, mental health services, health units, and medical clinics along with dentists, chiropractors, optometrists, physiotherapists, pharmacists, and more.
Things to Do in Tsawwassen
Boundary Bay Regional Park is a transit-accessible space where you can get in touch with nature all year round. Dyke Trail offers fun hiking, and Centennial Beach here is popular with everyone. It's ideal for families as it has a wading pool, playground, washrooms, and picnic tables. There is also parking for bicycles and cars.
For great outlet and non-outlet shopping combined, Tsawwassen Mills has over 200 stores and restaurants. There are popular chain options for dine-in here and a food court with Asian and fast-food favourites. You may discover great outlet deals on brand-name athletic shoes or outerwear at this mall or maybe even find yourself indulging in some factory-priced fine chocolate.
The steep steps to the beach at Fred Gingell Park may or may not help you work off that chocolate, but in any case, you'll be likely to find the climb worth the fantastic views here! You can explore the beautiful beachfront or go to the viewpoint balcony where you can watch the BC ferries go by.
Tsawwassen Real Estate Market
Tsawwassen real estate for sale includes condos, townhomes, and single-family houses. When looking for homes to buy in Tsawwassen, the difference between leasehold and freehold property is something to keep in mind. Why is this distinction important? It's important because, depending on the housing market when you buy, it may save you as much as $100,000! That's right. If a similar condo on a freehold is $790K, you might pay only $690K on a leasehold in Tsawwassen.
This is entirely a possibility because the Coast Salish Territory of Salishan First Nation has a 99-year leasing agreement of their land with property developers here, and in a leasehold agreement, you'll pay less than you would for a comparable condo in a freehold agreement. And there are lots of beautiful condo properties in Tsawwassen for sure. Do be certain you get all the facts about the leasehold for the particular property you're interested in from your real estate agent.
Other properties for sale in Tsawwassen are freehold which means the property ownership is not based on the timed land lease agreement. Whether you're interested in a condo, townhouse, or single-family home in Tsawwassen and whether it's a freehold or leasehold, you're sure to love all the great options here!
These are just a few of the desirable residential neighbourhoods in Tsawwassen:
Beach Grove has, yes, beaches… miles of them. Boundary Bay Regional Park adjoins this desirable neighbourhood where the real estate varies from small, tasteful condos to grand seaside homes. Mountain views abound here as well!
English Bluff includes glamorous waterfront houses with expansive views of Georgia Strait on large (freehold) lots. There are also desirable condo developments (leasehold) in this scenic neighbourhood home to the Tsawwassen Ferry Terminal and provides easy access to Highway 17.
Central Tsawwassen is a diverse real estate area with older, more significant properties for sale and newer single-family homes. You'll also find condos here conveniently situated near transit and shopping. Winskill Park and the Winskill Aquatic and Fitness Centre are also located in this sought-after neighbourhood.
Tsawwassen Realtors
Are you thinking of buying or selling a home in Tsawwassen? If you're looking to buy a home, contact our Loyal Homes real estate agents, who can answer all your Tsawwassen community, neighbourhood, and real estate questions.
If you're thinking of selling your Tsawwassen, BC home, our associated Listing Realtors can provide information on recently sold comparable properties, up-to-date real estate market information, and professional tips to help you prepare and sell your house for top dollar.