Surrey Houses for Sale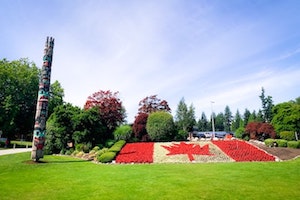 Search all Surrey Houses for Sale and real estate listings below. Welcome to one of the most rapidly growing cities in Canada. One could argue that Surrey, BC has something for absolutely everyone, from the outdoor enthusiast to the lover of peaceful rural landscapes to the bustling city-dwellers.
Simply put, Surrey is huge! Located on the south side of the Fraser River, the city of Surrey extends to the border of the USA. Be sure to register for a free account so that you can receive email alerts whenever new Surrey properties come on the market.
Surrey MLS Real Estate Listings
December 9, 2023
$1,175,000
Med. List Price
Surrey MLS Real Estate Listings by Price
Surrey Real Estate Listings by Neighbourhood
Surrey Real Estate Listings by Type
Surrey Real Estate Market
Surrey has a booming real estate market, and why wouldn't it as one of the fastest-growing cities in all of Canada! This enormous city is divided into six distinct neighbourhoods: Cloverdale, Fleetwood, Guilford, Newton, South Surrey, and Whalley/City Centre.
Cloverdale, Surrey's historic centre, is where the city of Surrey began back in the 1870s. Here you'll find new developments and a thriving commercial hub living side-by-side historic charm. Many business facades showcase Cloverdale's quaint, Western country influences. The real estate market is a mix of single-family homes, condos, and townhouses mostly built after the mid-1970s.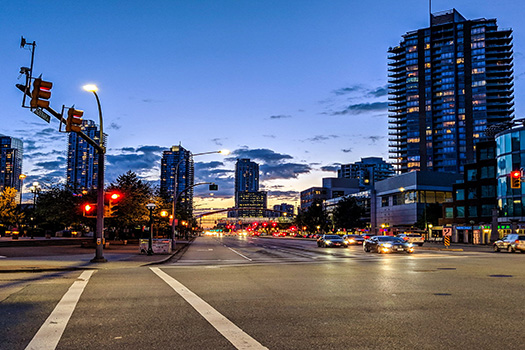 Fleetwood is Surrey's newest developed and fastest-growing neighbourhood. Almost two-thirds of its residential properties are single, detached homes, making it an attractive choice for families. The rest of the market is comprised of townhouses, small apartment buildings, and duplexes.
Guilford is Surrey's northeast neighbourhood. Its residential real estate market predominantly consists of single-family homes and includes low and high-rise apartments and townhouses.
Newton is Surrey's most densely populated neighbourhood, and it's home to a large South Asian community. You'll find many spacious single-family houses here, as well as apartments, townhouses, and multi-row housing.
South Surrey is beautifully scenic with a residential real estate market that primarily consists of single-family homes. It's seen significant development in recent years in its sub-neighbourhoods of Grandview Heights and Morgan Crossing. The emergence of new residential neighbourhoods has brought large and luxurious houses and commercial and residential high-rise buildings to the market.
Last but certainly not least is Surrey's oldest neighbourhood in the northwest corner, Whalley, which also encompasses Surrey's City Centre. Over 70% of Walley's real estate market is composed of single-family houses. However, as you move into City Centre, most residential dwellings consist of high and low-rise apartments.
About Surrey, BC
Surrey is British Columbia's only community that provides drivers to the US with the choice of two border crossings: the Peace Arch Crossing or the Pacific Truck Crossing. Diversity is the perfect word to encapsulate the essence of Surrey. It is one of Canada's most culturally and geographically diverse cities and Metro Vancouver's largest city by land area, and the second-largest city by population. Over the last few years, this populous city has witnessed explosive growth and the development of its significant urban, agricultural, and rural areas. With a population of more than 517,000, Surrey is soon expected to surpass Vancouver's population!
Its multicultural fabric lends to the richness of diverse experiences you will find from multicultural events and festivals throughout the year, an extensive array of ethnic cuisines featured in its many restaurants, a global shopping experience, and even Canada's first Kabaddi Stadium. While English is the most common language spoken, other prominent languages in Surrey include Punjabi, Mandarin, Hindi, Tagalog, and Korean.
Explore the upsides and downsides of residing in Surrey in our dedicated blog "The Pros and Cons of Moving to a City Like Surrey".
Getting to Surrey
Located only 40 minutes southeast of Vancouver and approximately 2.5 hours north of Seattle, Washington (USA), Surrey is easily accessible by car, plane, or transit. However, due to its size, you'll find driving to be your most convenient choice of transportation.
The two main highways that give you access to Surrey are Highway 1 (Trans Canada Highway) and Highway 99. From Downtown Vancouver, it's a 40-minute drive along Highway 1 to central Surrey. Surrey is also within proximity to Coquitlam, Langley, and Delta.
For those who prefer environmentally conscious and economical travel, Surrey has many primary bus loops and exchanges, as well as multiple SkyTrain Stations. Translink's Expo Line SkyTrain will take you from Downtown Vancouver right into Surrey. Soon Surrey will connect to Langley via the Surrey-Langley Skytrain extension project.
Surrey is an equidistant 40-minute drive from Vancouver International Airport or Abbotsford International Airport if you travel by plane.
Surrey Weather
Surrey enjoys the temperate climate that British Columbia's west coast is famous for. It's perfect for those who want to make the most of being outdoors. Summers are characterized by comfortable, sunny, or partly cloudy days, with temperatures typically reaching the mid-20s (Celsius) between June and September. From October to April, you can expect heavier rainfall. The rainiest month Surrey sees is usually November, with average rain totalling 217mm. Surrey's winter season with snowfall potential running from November to February, with temperatures typically ranging between 1°C and 9°C. Of course, temperatures drop below freezing in the dead of winter, but it's rare for Surrey to see temperatures lower than -6°C.
Surrey Culture
Surrey's vibrant cultural mosaic, the many ethnicities represented by the people who make up its social fabric, and its extensive South Asian community strongly influence local life and culture.
The city is an incredibly artistic hub, home to many local artisans! Arts and culture significantly contribute to Surrey's economic development. Here you will find numerous museums, galleries, art studios, and performing arts venues, including the state-of-the-art Bell Performing Arts Centre, the Surrey Arts Centre, and the Surrey Art Gallery.
Surrey is built upon the traditional lands of the Coast Salish Peoples, including the Kwantlen, Katzie, and Semiahmoo land-based nations. The City of Surrey's Public Art Program commissions Indigenous artwork that speaks to the city's history, and the Indigenous Hall at the Museum of Surrey is essential for storytelling and educating.
Surrey Education
The largest public school district with the greatest student enrollment rate in BC is School District 36 Surrey. It is still growing as the population of Surrey expands, with 125 schools that run from K-12.
There are many programs available across the city that support the continuing education of adults and provide early learning opportunities for young children, including Ready, Set, Learn, and StrongStart. Surrey also houses the campuses for Kwantlen Polytechnic University and Simon Fraser University.
Surrey Health Care
Surrey falls within the Fraser Health Authority. The largest of Fraser Health's regional hospitals is Surrey Memorial Hospital, which provides extensive healthcare services, and its 24/7 Emergency Department is the busiest in all of BC. Surrey's Jim Pattison Outpatient Care and Surgery Centre opened in 2011. Impressively, it is BC's first outpatient facility that houses over fifty programs under its roof, including services like chronic disease management, cardiac rehabilitation, maternity care, day surgeries, and diagnostic testing.
Things to Do in Surrey
There is no shortage of things to do in Surrey, whether you prefer indoor comforts or adventuring outdoors. Surrey is known as the City of Parks. Astoundingly, this city has over 250 parks and 300km of trails to explore! One of Surrey's biggest parks, Green Timbers Urban Forest, is a spectacular second-growth forest with a fishing lake, the Surrey Nature Centre, picturesque picnic spots, and over 10km of nature trails.
Arguably one of the best parks in the Lower Mainland, Surrey's Bear Creek Park is an outdoor recreational dream. Take a novel ride on the Bear Creek Miniature Train, splash around in its outdoor pool and waterpark, get fit running around its running track, soccer field, and football field, or take the time to smell the roses in its flower gardens. If your heart longs for the seaside, Surrey has that covered too with its seaside community of Crescent Beach!
Surrey also runs the gambit from being home to Guildford Town Centre (the second largest mall in BC!), an enjoyable outlet shopping experience at the Shops at Morgan Crossing, and the province's largest South Asian shopping centre at Payal Business Centre (it has over 300 shops!). Attractive, small businesses are constantly emerging, carrying products from local farms, craftspeople, and artisans.
Surrey has a rich history to explore at one of its many heritage attractions if history is your thing. For instance, the Historic Stewart Farm in Elgin Historical Park gives insight into the farm life of the Stewart family that lived in Surrey during the late 19th century.
If you want to dive deeper into the best places to shop, the most delectable restaurants, Surrey's Culinary Spice Trail, craft breweries, cafes, and local wineries to explore, Discover Surrey is an excellent resource for you to discover all the things you can see and do in this lively city.
Surrey Realtors
Are you thinking of buying or selling a home in Surrey? If you're looking to buy a home, contact our Loyal Homes real estate agents, who can answer all your Surrey community, neighbourhood, and real estate questions.
If you're thinking of selling your Surrey, BC home, our associated Listing Realtors can provide information on recently sold comparable properties, up-to-date real estate market information, and professional tips to help you prepare and sell your house for top dollar.