Squamish Houses for Sale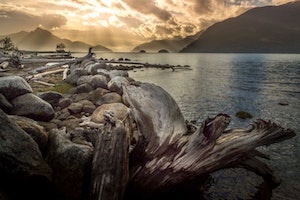 Search all Squamish Houses for Sale and real estate listings below. Squamish is surrounded by spectacular mountains along the Sea to Sky corridor between Vancouver and Whistler. Famously known for its hiking, mountain biking, rock climbing and windsurfing, Squamish is an outdoor enthusiasts' dream.
With truly everything to offer, it is no wonder more people are making a move to Squamish. Be sure to register for a free account so that you can receive email alerts whenever new Squamish properties come on the market.
Squamish MLS Real Estate Listings
December 8, 2023
$1,250,000
Med. List Price
Squamish MLS Real Estate Listings by Price
Squamish Real Estate Listings by Neighbourhood
Squamish Real Estate Listings by Type
Squamish Real Estate Market
Squamish has become an increasingly popular place to purchase a home. Therefore, let's take a look at the five neighbourhoods to consider purchasing a home.
Brackendale is located at the north end of Squamish and offers potential homebuyers older and newly developed homes. You will find stunning homes in Eagle Run with perfectly manicured lawns and views of the surrounding mountains from nearly anywhere. There is also some commercial real estate in Brackendale including, coffee shops and cafes, restaurants, and art galleries. Fun Fact, Brackendale is one of the filming locations of the Netflix show Virgin River.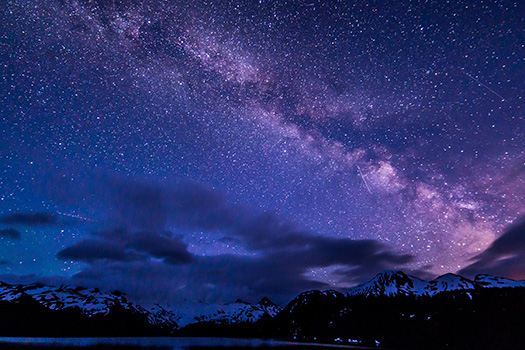 Garibaldi Highlands and University Heights are situated on a hill that offers a stunning panoramic view of the ocean, valley, and mountains. If that isn't enough to capture your attention, you can purchase a small or large single-family detached home on a large lot, many of which are newly built and offer plenty of yard space. This neighbourhood also has an abundance of trail systems perfect for walking the dog, biking, or going on a sunrise run.
Valleycliffe is home to established well cared for single-family detached homes, many of which feature detached garages and carports. Step out your door and take in the stunning mountains that surround you. This neighbourhood is highly sought after for people who commute to Vancouver regularly as it offers the shortest commute than any other neighbourhoods in Squamish. A few apartment buildings in Valleycliffe are ideal for someone looking to purchase a low-maintenance property. Some properties in this neighbourhood feature beautiful views of the Howe Sound.
Central Squamish includes Brennan Park, Northyard/Dentville, Tantalus, and Garibaldi Estates. A mix of commercial and residential real estate is present in Central Squamish. Condo buildings and townhomes are more prevalent in this neighbourhood and offer proximity to downtown and amenities.
Downtown Squamish has increased in real estate density over the recent years. On the outskirts of downtown, older single-family homes can be found. However, an increasing amount of condominiums and townhome developments have spread across the area. Despite where you live in downtown Squamish you are within walking distance of shops and restaurants, not to mention the stunning views all around.
About Squamish, BC
Squamish, British Columbia, is a district municipality found at the north end of Howe Sound and the Sea to Sky Highway on the West Coast of BC. The community has a population of 19,500 residents. The district of Squamish is home to the First Nation Reserves of the Squamish Nation, although they are not under the municipality's governance. The territory owned by the Squamish Nation is 6,732 km² in size.
Squamish became a town in the early 1900s, as the southern terminus of the CN Railway. Today, the town's primary industry is forestry, but the economy is becoming more focused on tourism, with outdoor recreation in the area becoming popular due to the proximity to locations including Whistler and Vancouver.
Learn about the pros and cons of calling beautiful Squamish home in our informative blog post.
Getting to Squamish
Squamish is located about halfway between downtown Vancouver and Whistler. To get there from Vancouver (or the YVR airport), you can take a car or shuttle down the Sea to Sky Highway, a curvy, 64 km drive with some of the most scenic views in the world, which takes about an hour. From Whistler, the drive is about 45 minutes at 60 km away, and from Seattle, it is 295 km, which takes about 3 hours and 45 minutes.
From Vancouver Island, BC Ferries can get you to Horseshoe Bay (a 40-minute drive from Squamish) or Tsawassen Bay (near Vancouver). Squamish has a municipal airport, and there is water access that floatplanes can use. There are also helicopters you can charter. Flight times and pricing varies depending on the season. With all these options, you will be able to get to Squamish without any trouble.
When driving in the mountains, you will want to check the weather and road reports before leaving to ensure you have everything you need. Visit the Environment Canada website for current alerts and weather conditions.
Squamish Weather
Because of the sea-level elevation, the weather in Squamish is moderate, with a similar climate to Vancouver, BC. Augusts average temperature has a high of 23°C and a low of 12°C, and in November, it generally ranges between 9°C and 2°C. The summers are sunny and green. It's never too cold or too hot, but there is much rain from November to January, so be sure to purchase a good rain jacket for the winter months. In the higher elevations, this rain turns to snow.
See the local Squamish forecast section on the Government of Canada website to see the current climate and conditions.
Squamish Culture
The people in Squamish take the time to slow down, and many people move to Squamish for the easy-going, outdoorsy atmosphere. The community takes pride in the area's First Nations history and culture, often holding multicultural events and celebrations, and there are a variety of faiths and religious organizations. Squamish has a youthful, vibrant community that is excellent for families.
Squamish Education
Squamish is part of the Sea to Sky School District 48, including the Pemberton and Whistler areas. However, within Squamish itself, there are six elementary schools, one middle school, and one secondary school. There are also three alternative programs in Squamish. St'a7mes School offers two programs for K-6 and 7-12, which provide more innovative ways to learn. Distributed Learning is another program that offers online schooling for students who excel in different environments, and Squamish is home to the Sea to Sky Alternative School. Capilano University has a campus in town that offers diploma programs and university transfer courses.
Squamish Health Care
Squamish is located in the Vancouver Coastal Health Region. The Squamish General Hospital provides acute, community, and primary health services such as general medicine and surgery, palliative care, pharmacy, diagnostic imaging, chemotherapy, ambulatory care, a laboratory, obstetrics, emergency services, and physiotherapy.
There are dieticians, speech and language services, vision centers, hearing centers, dental care, child health clinics, community health centers, and addictions centers throughout the community.
Things to Do in Squamish
If you are a rock climber, you will enjoy the Stawamus Chief, a granite massif with over 300 granite walls and crack-climbing routes. If hiking is more your thing, family-friendly hiking trails are abundant. Other climbing opportunities include The Malamute, Shannon Falls, the Smoke Bluffs, and Murrin Park. Squamish is also a popular area for bouldering and has over 2500 problems and traverses in the area.
Other outdoor activities include white water rafting, snowmobiling, mountain biking, fishing, rainforest hiking trails, and backcountry skiing. Squamish has one of North America's largest bald eagle populations, and you can go bird watching in several spots around the town.
There are lake-side activities, kiteboarding, and windsurfing, and you can rent stand-up paddleboards, kayaks, and canoes, or spend a day at RopeRunner park, a ropes-course adventure park. No matter how wild or tame you prefer your adventures, there are endless activities.
You can take the Squamish Mural Walk to appreciate fine arts in large form. The Wind Festival for the Arts is an annual celebration of culture and arts in the community featuring music, tours, hands-on workshops in First Nation drum making, Salish wool-weaving, and other unique crafts. Squamish has an International Film Festival, with open-air films, food, music, and games. The Loggers Sports Festival features events of strength, skill, and speed. There is axe throwing, tree topping, speed bucking, a butcher block chop competition, and much more performed by professional loggers.
The District of Squamish has farmer's markets, museums, yoga, and award-winning breweries. There are excellent restaurants, including Alice & Brohm, serving made-to-order natural fruit ice cream, or the Cloudburst Café and Locavore Bar and Grill, a cozy place to grab some kombucha, a breakfast wrap, or a cup of locally roasted, fair-trade coffee.
Squamish Realtors
Are you thinking of buying or selling a home in Squamish? If you're looking to buy a home, contact our Loyal Homes real estate agents, who can answer all your Squamish community, neighbourhood, and real estate questions.
If you're thinking of selling your Squamish, BC home, our associated Listing Realtors can provide information on recently sold comparable properties, up-to-date real estate market information, and professional tips to help you prepare and sell your house for top dollar.