Homes for Sale in Port Coquitlam, BC
Welcome to Port Coquitlam! Below you will find the newest homes for sale and real estate in Port Coquitlam, BC. If you would like more information on any of these Port Coquitlam real estate listings, simply click on the property, register for a free account, and you'll have access to the full details. From there, you can click Schedule a Tour to request more information from our Loyal Homes Client Care Coordinators or schedule a viewing. Our Client Care Coordinators will be happy to provide you with property disclosure statements, past sales history, comparable properties which have recently sold nearby, and more, so please don't hesitate to ask for help!
For your convenience, we have included Port Coquitlam community information at the bottom of the page, including directions for getting here and information about weather, culture, healthcare, recreation, schools, and the real estate market.
Newest Port Coquitlam Real Estate Listings
Port Coquitlam Real Estate Listings
November 27, 2021
Port Coquitlam Real Estate Listings by Price
About Port Coquitlam, BC
Nestled in the confluence of the Fraser River and Pitt River, Port Coquitlam, or "PoCo," is a city of just under 60,000 residents about 30 km east of Vancouver, BC. Its strategic location offers a tight-knit community feel, with the option of a weekend away to the big city at your fingertips. The city of Pitt Meadows sits across Pitt River from Port Coquitlam. Speaking in terms of population alone, this city is Canada's 88th largest city!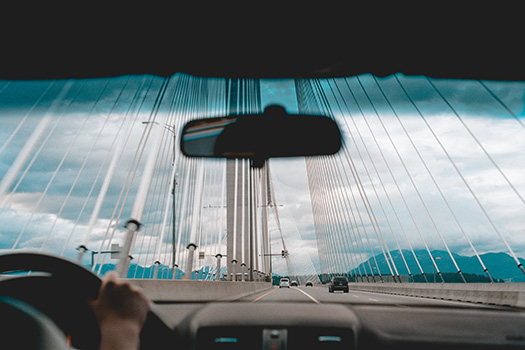 Getting to Port Coquitlam
TransLink is the transportation system that allows people and goods to move safely and efficiently across suburban-natured PoCo. The two major connecting roads in the city are Shaughnessy Street and Lougheed Highway.
There are numerous bus routes throughout the city, the most used being route 159 as it connects to the SkyTrain. The two major stops of the routes include the Port Coquitlam Centre and Port Coquitlam Station. Lougheed Highway passes through all of PoCo, and although it is busy, it is a major arterial highway in the city.
Port Coquitlam is also home to the Pitt River Bridge: a seven-lane cable bridge that allows residents to safely cross over Pitt River, connecting Port Coquitlam with its neighbour, Pitt Meadows. Furthermore, a bicycle-sharing system was launched in 2018 to provide the opportunity for residents to reach their destination in a safe, reliable, and active way.
Port Coquitlam Weather
If you're looking for ideal weather for backyard barbecues and summer hangouts, the end of May to the end of September in PoCo will not disappoint, with a steady consistency of 25 °C to 30 °C. Like most places in the Lower Mainland, the winters are usually wet and cold due to the humidity. Although not consistently common, there is a chance that PoCo locals will even experience snow around late November. The weather allows for residents to indulge in all their favorite activities – especially water sports, including kayaking or paddle-boarding during the summer months.
Port Coquitlam Culture
Before the first European settlers arrived in Pitt River in 1859, Port Coquitlam was inhabited by indigenous peoples of Kwikwetl'em. Port Coquitlam was initially labelled as a municipality on March 7, 1913. Developed initially as farmland, PoCo has been developed into beautiful suburban housing areas and a vibrant, historic downtown. Its diverse growth shows a variety of residential and commercial areas while keeping an undertone of laid-back living. The history is rich with character, which can be seen in the downtown core.
Though quite urban, Port Coquitlam embodies a cozy, old-fashioned community character. It possesses a historic downtown which is continually being re-vamped. There is a lovely farmer's market for the Saturday morning early birds and an always-growing restaurant and brewery scene to keep up with the vibrant culture. Port Coquitlam residents are proud to be Port Coquitlam residents.
Port Coquitlam Education
Port Coquitlam falls under School District 43 and has 46 elementary schools, fourteen middle schools, nine secondary schools, and seven alternative programs. Eighteen of these schools in the district offer Early French Immersion and three schools offer Late French Immersion. Nine schools also offer various Montessori programs, which encourage students to be self-starters and work independently.
Port Coquitlam Health Care
Port Coquitlam is under the Fraser Health Authority, which holds 12 acute care hospitals from Hope to Burnaby, including Eagle Ridge Hospital in Port Coquitlam. The city also offers long-term care facilities, at-home care, dental clinics, walk-in clinics, and many other practices of specialized care.
Wilson Centre Family Practice, located at 2185 Wilson Ave, holds numerous physicians to choose from, offered in-person or virtually. Dental clinics include Port Coquitlam Dental Centre (1465 Salisbury Ave), On Track Dental (2850 Shaughnessy Street), Prairie Dental Centre (1550 Prairie Ave), and many more. There are a few different options to choose from when it comes to recreation centres and gyms, such as Port Coquitlam Recreation (2253 Leigh Square), Hyde Creek Recreation Centre (1379 Laurier Ave), or Port Coquitlam Community Centre (2150 Wilson Ave).
Things to Do in Port Coquitlam
If you love the outdoors, Port Coquitlam is the place for you. With over 260 hectares of parks and forests, this city will keep you intrigued and full of adventure. The kids will never be bored with the sports fields, courts, playgrounds, and pools. Port Coquitlam is also home to the 25 km Traboulay PoCo Trail and 46 km of other hiking trails.
For a fun local night out on the town, residents have options of dinner and a show at The Giggle Dam Dinner Theatre located at 2616 Shaughnessy St, a relaxing self-care evening at Sabai Thai Spa located at 2099 Lougheed Hwy, or if you're feeling adventurous, test your aim at Urban Axe Throwing.
Port Coquitlam Real Estate Market
With PoCo being a perfect mix between city and suburban feel, it is a popular place to buy a home. Port Coquitlam is divided into two main sections: Port Coquitlam North and Port Coquitlam South, and both are primarily suburban.
The Northside hosts more residential areas and the Southside holds the historic downtown core. There are six neighbourhoods within Port Coquitlam North: Glenwood, Riverwood, Birchland Manor, Oxford Heights, Lincoln Park, and Woodland Acres. These neighbourhoods primarily offer affordable, single detached family homes and townhouses and a developing commercial area in the Diamond Triangle area.
You will find historic downtown in the heart of Port Coquitlam South. 80% of residents live within Port Coquitlam South. There are four neighbourhoods in Port Coquitlam South: Central Port Coquitlam, Lower Mary Hill, Marry Hill, and Citadel. The majority of the development here are single-family homes. However, the area also includes townhomes, condos, and commercial spaces.
Port Coquitlam Realtors
Are you thinking of buying or selling a home in Port Coquitlam? If you're looking to buy a home, contact our Loyal Homes real estate agents, who can answer all your Port Coquitlam community, neighbourhood, and real estate questions.
If you're thinking of selling your Port Coquitlam, BC home, our associated Listing Realtors can provide information on recently sold comparable properties, up-to-date real estate market information, and professional tips to help you prepare and sell your house for top dollar.