Pitt Meadows Houses for Sale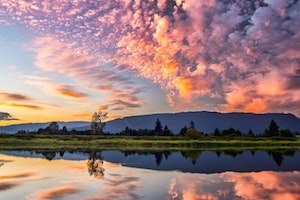 Search all Pitt Meadows Houses for Sale and real estate listings below. The tranquil community of Pitt Meadows is bordered by the Fraser River to the south and the Pitt River to the west. Pitt Meadows is a desirable place to call home with gorgeous mountain views, open farmland, and friendly neighbourhoods.
If you're looking to take advantage of the amenities the Lower Mainland offers, Pitt Meadows could be the community for you. Be sure to register for a free account so that you can receive email alerts whenever new Pitt Meadows properties come on the market.
Pitt Meadows MLS Real Estate Listings
December 7, 2023
Pitt Meadows MLS Real Estate Listings by Price
Pitt Meadows Real Estate Listings by Neighbourhood
Pitt Meadows Real Estate Listings by Type
Pitt Meadows Real Estate Market
Pitt Meadows offers a unique opportunity for real estate investors, given its relative affordability in combination with its convenient location. Pitt Meadows can be a desirable option for raising a family or enjoying a quiet approach to living, and the Real Estate Investment Network named it one of the top investment cities in the country.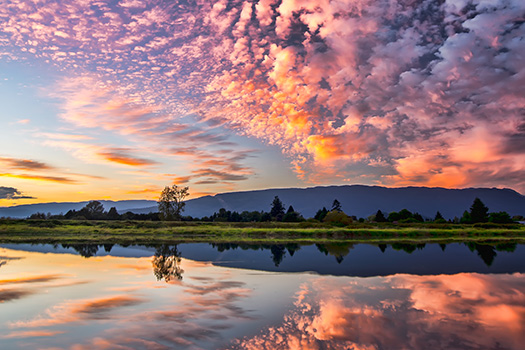 In 2022, Pitt Meadows witnessed the sale of 123 single-family homes. According to data sourced by the Real Estate Board of Greater Vancouver (REBGV), these homes carried an average listing price of $1,445,700, and their eventual average sale price reached $1,454,300. Notably, the sales momentum saw single-family homes in Pitt Meadows command an impressive 100.6% of their listed price on average, while spending and average of 22 days on market.
In Pitt Meadows, around 80% of properties are lived in by their owners, while about 20% are rentals. Of all the real estate in Pitt Meadows, around half comes in the form of detached homes. An approximately equal share of the remaining properties is row houses, duplexes, and apartments.
In Pitt Meadows, there are numerous options available in terms of affordable condos, particularly in Central and South Pitt Meadows. Central Pitt Meadows is the downtown area of the city, which is where the majority of new luxury condo options are. Meanwhile, in South Pitt Meadows, there are quite a few detached family homes to choose from.
About Pitt Meadows, BC
Pitt Meadows residents experience all the convenient aspects of being near a big city while living in a tranquil community. Pitt Meadows is right next door to the larger city of Maple Ridge and is only around half an hour's drive from Vancouver during ideal driving conditions.
With a population of around 20,000 residents, there's no doubt that Pitt Meadows has more of a peaceful, residential feeling than many of the surrounding municipalities. Pitt Meadows is primarily composed of farmland and supplies plenty of produce to the Lower Mainland and beyond.
Though Pitt Meadows is small, you'll never find yourself lacking choices when it comes to diverse dining options. Stunning snow-capped mountains surround the city, providing picturesque views. Extensive hiking and biking trails are within easy reach, making it an excellent destination for outdoor enthusiasts.
Peel back the layers of Pitt Meadows' character with our pros and cons blog, revealing the true essence of this vibrant community.
Getting to Pitt Meadows
Pitt Meadows' relatively small population compared to surrounding cities can be partially attributed to the Pitt and Fraser Rivers naturally isolating it from the Lower Mainland. More than 80% of residents of Pitt Meadows work outside of the city, which makes local transportation infrastructure particularly important.
The most convenient way to access Pitt Meadows from downtown is by taking the West Coast Express trains, operated by TransLink. The West Coast Express is a faster way to get to Downtown Vancouver than driving during rush hour. Typically five trains run per day and take around forty-five minutes from Pitt Meadows to Waterfront Station in Vancouver. The 701 bus links Pitt Meadows' train station to nearby areas.
Pitt Meadows has a small airport that is home to a handful of flying schools. Pitt Meadows' airport doesn't have regularly scheduled flights but does offer charter services. Abbotsford International Airport—which offers daily domestic flights and seasonal international destinations—is around a half-hour away by car, and Vancouver International Airport is a little further away, which offers flights to a wide range of international destinations.
Pitt Meadows is easily accessible by highway, linked to Maple Ridge, Langley, and Surrey by the Golden Ears Bridge. The new Pitt River Bridge connects Pitt Meadows to Port Coquitlam. Both Highway 1 and the Lougheed Highway are easy options for road travel to and from Pitt Meadows.
Pitt Meadows Weather
Pitt Meadows has a temperate oceanic climate, which means that summers are mild and winters are cool but rarely cold. In Pitt Meadows, the range of temperatures throughout the year is narrow—rarely does it get notably hot or cold, and snowfall is relatively rare.
During the summer in Pitt Meadows, daily high temperatures typically hit the low twenties. In the wintertime, temperatures usually hover in the low to mid-single digits. The sunniest month of the year is July. Like most cities in the Lower Mainland, Pitt Meadows is a rainy city; the most rainfall is typically in November.
Pitt Meadows Culture
Pitt Meadows has a rich cultural landscape that residents can immerse themselves in. Art produced by emerging and established Pitt Meadows-based artists can be viewed freely at the Pitt Meadows Art Gallery, which volunteers run. Pitt Meadows is also home to several public art installations, including sculptures, murals, landscape elements, and more that are peppered throughout the city and reflect Pitt Meadows' unique heritage and culture.
Pitt Meadows Education
School District 42 serves families in Pitt Meadows and Maple Ridge and provides 22 elementary schools and 6 secondary schools. Douglas College, British Columbia Institute of Technology (BCIT), Simon Fraser University (SFU), the University of British Columbia (UBC), Vancouver Community College, Langara College, and Ridge Meadows College are some of the post-secondary institutions in the surrounding region.
Pitt Meadows Health Care
Pitt Meadows is in the Fraser Health Authority region, which serves nearly two million British Columbians. Residents of Pitt Meadows have access to the nearby Ridge Meadows Hospital, located in Maple Ridge. Ridge Meadows is a community hospital with 157 acute care beds and provides a wide array of services.
Several support services are also provided to Pitt Meadows and Maple Ridge residents at the Maple Ridge / Pitt Meadows Home Health Office.
Things to Do in Pitt Meadows
Much of the land in and around Pitt Meadows is used for agricultural purposes, making farm-based activities particularly popular. At Hopcott Farms, you can find excellent local farm-fresh products, including perfect cuts of meat. There's also a seasonal corn maze on the farm for some family fun.
Those who head to the Swaneset Bay Resort and Country Club may find that it looks familiar. That's because it was the shooting location for almost all of the golf action in the movie Happy Gilmore. The courses at Swaneset are designed by PGA legend Lee Trevino and are set amidst beautiful views.
If you're looking to get a little exercise while enjoying some beautiful scenery, you can head to Pitt Polder Ecological Reserve, which features extensive trails for walking, hiking, and biking. Pitt Polder offers plenty of birdwatching opportunities, and those who enjoy nature photography will find no shortage of potential shots.
Golden Ears Provincial Park in neighbouring Maple Ridge attracts visitors from throughout the Lower Mainland. Its Alouette Lake is used for canoeing, kayaking, water skiing, windsurfing, fishing, and swimming. The surrounding parkland provides opportunities for hiking, climbing, cycling, and horseback riding. The Park has three vehicle-accessible campgrounds and walk-in backcountry camping.
The Flynn family farm is home to the Blue Heron Winery on Dewdney Trunk Road. This winery offers a selection of fruit table wines and dessert wines made from blueberries and cranberries, and you can enjoy a tour of the winery and shop for unique items in the winery gift shop.
Summer is officially launched on Pitt Meadows Day, held the first Saturday in June and featuring pancake breakfast, live entertainment, vendors, and fireworks. Late in July, residents enjoy the Maple Ridge - Pitt Meadows Country Fest, a community fair held at the Albion Fairgrounds, and throughout the summer, you can enjoy outdoor concerts at Music on the Wharf in Port Haney.
Pitt Meadows Realtors
Are you thinking of buying or selling a home in Pitt Meadows? If you're looking to buy a home, contact our Loyal Homes real estate agents, who can answer all your Pitt Meadows community, neighbourhood, and real estate questions.
If you're thinking of selling your Pitt Meadows, BC home, our associated Listing Realtors can provide information on recently sold comparable properties, up-to-date real estate market information, and professional tips to help you prepare and sell your house for top dollar.