Homes for Sale in North Vancouver, BC
Welcome to North Vancouver! Below you will find the newest homes for sale and real estate in North Vancouver, BC. If you would like more information on any of these North Vancouver real estate listings, simply click on the property, register for a free account, and you'll have access to the full details. From there, you can click Schedule a Tour to request more information from our Loyal Homes Client Care Coordinators or schedule a viewing. Our Client Care Coordinators will be happy to provide you with property disclosure statements, past sales history, comparable properties which have recently sold nearby, and more, so please don't hesitate to ask for help!
For your convenience, we have included North Vancouver community information at the bottom of the page, including directions for getting here and information about weather, culture, healthcare, recreation, schools, and the real estate market.
Newest North Vancouver Real Estate Listings
North Vancouver Real Estate Listings
November 27, 2021
$1,289,900
Med. List Price
North Vancouver Real Estate Listings by Price
About North Vancouver, BC
North Vancouver is a district municipality, part of Metro Vancouver, that surrounds the city of North Vancouver on three sides. North Vancouver is situated on the north shore of the Burrard Inlet, directly across from Vancouver's downtown area. This community profile includes both the more densely populated city (estimated population 55,000) and suburban district of North Vancouver (estimated population 35,000).
The Coast Salish Indigenous Squamish and Tsleil-Waututh inhabited this area for thousands of years before the first Europeans arrived in Vancouver 200 years ago. Logging began here in 1862, clearing the site of the City of North Vancouver to make way for settlers. The indigenous roots of North Vancouver can be found in local art galleries that feature Coast Salish art from the past to the present.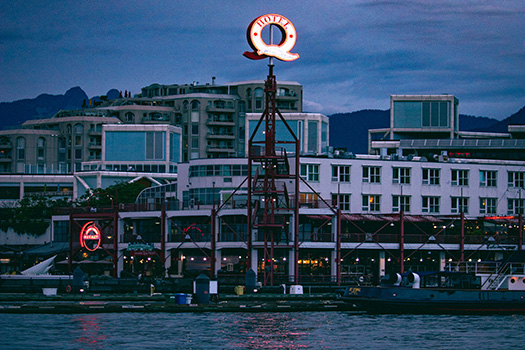 Development began in the early 1900s with a booming shipbuilding industry and a ferry service linking North Vancouver to the City of Vancouver. However, it wasn't until 1925, with the completion of the Second Narrows Bridge (now called the Iron Workers Memorial Second Narrows Bridge), that rail and road links supplemented ferry service. The critical transportation link to Vancouver, the Lions Gate Bridge, was built in 1938 by British Pacific Properties (a group of investors and land developers led by the Guinness Brewing Company). The second world war prompted a rapid expansion in shipbuilding at the foot of Lonsdale and led to a real estate boom in the post-war years.
Getting to North Vancouver
Trans-Canada Highway (Hwy 1) is the only highway running through the District of North Vancouver. It crosses from east Vancouver over the Ironworkers Memorial Second Narrows Bridge to West Vancouver's western border. Drivers coming from the west side of downtown Vancouver take the Lions Gate Bridge and then a short drive west to Capilano Rd, which links up with Hwy 1. Public transit users travel across the Burrard Inlet to and from Vancouver to North Vancouver on the Seabus.
North Vancouver Weather
North Vancouver's climate is warm and temperate and has significant rainfall. The warmest months are July and August, with an average high of 23°C and a low of 13°C.
The coldest month is December, with an average high of 6°C and a low of 1 °C. The average annual rainfall is 92 inches.
North Vancouver Culture
The dramatic beauty of the mountains, forests, and ocean create scenic views and provide an abundance of year-round activities. Including skiing, hang gliding, golf, mountain biking, boating, and walking trails are only a few of the activities North Vancouver has to offer. Three popular Lower Mainland ski hills are Grouse Mountain, Mount Seymour, and Cypress Bowl, and all of these can be found in North Vancouver! and are open year-round for hiking in the warmer months and skiing in the winter.
The Capilano Suspension Bridge spanning the Capilano River with its spectacular views, takes you to nature trails through a rainforest canopy.
North Vancouver is home to a variety of contemporary art galleries celebrating the work of Indigenous and Canadian artists, including The Inuit Gallery of Vancouver, with its collection of masterwork Inuit, Northwest Coast, and other Canadian art and the nearby is the Polygon Gallery which exhibits the work of contemporary photographers. The Gordon Smith Gallery features world-class exhibitions of contemporary Canadian art.
North Vancouver Education
North Vancouver School District 44 is home to 25 different elementary schools and eight secondary schools. This district also provides three alternative learning programs: Artists For Kids, Cheakamus Center, and Summer Learning. There are ongoing programs offered through North Vancouver school district 44. Some of these include International Baccalaureate, Indigenous educations, inclusive education, early learning, advanced placement, and band programs to name a few.
Capilano University provides various programs and courses for post-secondary education, and BCIT Marine Campus offers programs specializing in over 18 areas.
North Vancouver Health Care
North Vancouver is part of the Vancouver Coastal Health region and provides an abundance of services for residents. Lions Gate Hospital, located in the heart of North Vancouver, offers generalized and specialized services, including; acute care, mental health services, palliative care, neurosurgery, nuclear medicine, and chemotherapy, to name a few. Lions Gate Hospital provides service to over 270,000 residents in the region.
Things to Do in North Vancouver
Visit the newly developed Shipyards District and enjoy unobstructed views of Vancouver's skyline. The district includes restaurants, cafes, boutique shops, trails, a water play area, and an outdoor public skating rink in the winter months.
The North Vancouver Recreation and Culture Commission delivers a range of outdoor and indoor activities for people of all ages, interests, and abilities. They include tennis courts, water parks, pickleball courts, sports courts, skateboard parks, fitness centres, gyms, and four indoor pools, including the wave pool at the Karen Magnussen Community Recreation Centre.
There are also plenty of community events to attend in North Vancouver. Caribbean Days Festival in July includes dining, dancing, and entertainment. The highlight of the holiday season is Canyon Lights, with its hundreds of thousands of lights spread throughout the Capilano Suspension Bridge Park. The summer sessions at the Shipyards feature live music provided by the region's best dance bands and food trucks, and a beer garden. Live Music at the Lonsdale Quay Market features singer-songwriters from across BC.
North Vancouver's close-to-nature lifestyle is ideal for families with its proximity to services, shops, and transportation.
North Vancouver Real Estate Market
North Vancouver's distinct areas include Capilano Valley, Marine Drive, Lynn Valley, Lonsdale, and Northlands/Seymour/Deep Cover.
Capilano Valley is primarily a single-family housing neighbourhood featuring rugged local terrain and quiet streets, where cul-de-sacs & crescents make games of street hockey safe and fun.
With its easy access to downtown Vancouver, the Lonsdale area includes Lynmour, Calverhall, Queensbury, Boulevard and Lower, Central, and Upper Lonsdale. First-time buyers can find affordable condominiums and townhomes in Lynnmour and Lower Lonsdale. Prestigious single-family homes are in Upper Lonsdale and Upper Lynn Valley, and Post-war bungalows are a feature of the Calverhall neighbourhood.
Queensbury offers a range of older and newer homes, and the Boulevard area dates back to the early 20th century. Lower Lonsdale is mostly condominiums popular with couples and singles with easy access to the Lonsdale Quay Market, the Shipyards District, and the Seabus.
Lynn Valley homes are primarily single-family detached on large lots built between the 1950s and 1970s. However, luxury homes and renovated higher-end homes exist in this neighbourhood. The newer Westlynn area has a variety of condos and townhomes.
Marine Drive area is another area that includes Pemberton & Pemberton Heights, Hamilton & Hamilton Heights, Norgate, and Mosquito Creek. All share access to this significant east-west road that leads to the Lions Gate Bridge. Housing varies from mansions and contemporary waterfronts to townhomes and condominiums.
Hamilton Heights offers waterfront views, while Norgate includes one-level rancher-style homes averaging under 1,700 sq. ft., built just after World War II. High-rise condominiums are found in the Pemberton area near Capilano River. Pemberton Heights, high above Marine Drive, features mostly single-detached family homes, and mosquito Creek includes three-bedroom townhouses with beautiful city views.
The Northlands-Seymour-Deep Cove neighbourhoods include Seymour, Windsor Park, Blueridge, Northlands, Indian River, Roche Point, Deep Cove, Dollarton, and the Woodlands-Sunshine-Cascade community. There are detached homes and cottages, some waterfront and view properties, and a small selection of duplexes, townhouses, and condominiums can be found in the Indian River.
Blueridge has single-family homes primarily, and the exclusive Woodlands-Sunshine-Cascade enclave features waterfront homes. Riverfront homes can be found in the Seymour area, and custom-built homes are available in the Northlands neighbourhood.
North Vancouver Realtors
Are you thinking of buying or selling a home in North Vancouver? If you're looking to buy a home, contact our Loyal Homes real estate agents, who can answer all your North Vancouver community, neighbourhood, and real estate questions.
If you're thinking of selling your North Vancouver, BC home, our associated Listing Realtors can provide information on recently sold comparable properties, up-to-date real estate market information, and professional tips to help you prepare and sell your house for top dollar.