New Westminster Houses for Sale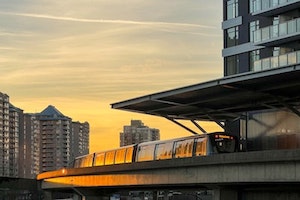 Search all New Westminster Houses for Sale and real estate listings below. The "Royal City" of New Westminster, British Columbia, is an epic place to live and work! With river-view office and condo buildings, plus a broad mix of homes for sale and amenities galore, New Westminster certainly deserves its crown as one of the best cities to live in the Vancouver & Lower Mainland region.
Be sure to register for a free account so that you can receive email alerts whenever new New Westminster properties come on the market.
New Westminster MLS Real Estate Listings
September 24, 2023
New Westminster MLS Real Estate Listings by Price
New Westminster Real Estate Listings by Neighbourhood
New Westminster Real Estate Listings by Type
New Westminster Real Estate Market
Here are just some of the fantastic neighbourhoods that may have homes for sale in dynamic New West:
The Brewery District is a standout area! It connects the residential living with incredible amenities, all in an attractive section of downtown New Westminster. For instance, one building features a Save-On-Foods and a TD Bank on its ground floor and extraordinary condos on top! The Brewery District also includes a children's daycare, coffee shop, and public transportation connections.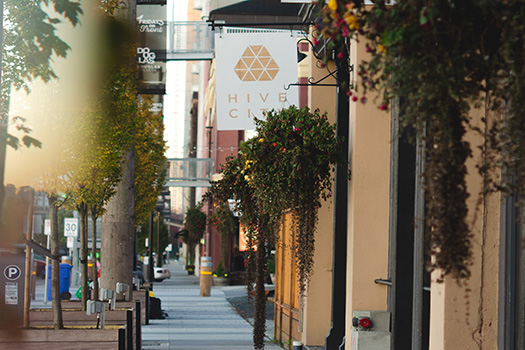 The Kelvin neighbourhood is one of New West's top-ranked areas to live and work, and it has excellent amenities and great schools. Real estate for sale in Kelvin tends to be mostly condo properties in a mix of older to newer buildings.
Uptown New Westminster offers convenient condo living and easy access and walkability to a shopping mall, transit, and many local businesses and chain stores. There is also a variety of medical offices and other professional services in this area. Life here moves at a vibrant city pace!
About New Westminster, BC
Long known for being a top-growing city in Metro Vancouver, New Westminster has over 82,000 people. Yet, it still has a spacious feel as this splendid and historic city is spread out over distinct areas with a vast array of apartment buildings, schools, and fantastic outdoor places.
"New West" is also a walkable region… and those quaint hills can give you a great workout too! You can walk to a broad mix of parks, shopping, and restaurants. While walking through the different parts of New Westminster, you'll likely notice a strong focus on community and the arts. With at least 40 heritage homes in various architectural styles, this city cherishes its rich and royal past.
Located between Burnaby on one side and across the Fraser River from The City of Surrey, New Westminster offers easy driving access to and from surrounding regions.
Getting to New Westminster
Depending on traffic, it's about a half-hour of driving time from Langley, BC, and around a 40-minute drive from Vancouver to New Westminster. Another option for getting to New West is to hop on the SkyTrain. With its elevated train station at Columbia Street and 8th Street, right on Metro Vancouver's Expo Line, the SkyTrain makes getting around nearby cities like Burnaby, Surrey, and Vancouver a breeze.
From Seattle, WA, you could even take Amtrak and TransLink to New Westminster in a 4.5 hour-trip or opt for driving here yourself for about a 2.25-hour drive. The hilly terrain of parts of New West help provide some fantastic Fraser River views, but it's a good idea to always prepare for winter driving.
New Westminster Weather
Snowy or icy weather in New Westminster typically occurs between the end of November through mid-March. The average winter temperatures here rarely drop below -5°C. October through March is the rainiest season, followed by April and September for the most significant number of rainy days per month.
July and August are New West's driest and warmest months, historically not getting much higher than 25°C, yet there can also be short periods of much hotter temperatures during these months.
New Westminster Culture
The New Westminster Heritage Preservation Society (NWHPS) has an online heritage homes tour. As British Columbia's first capital city, incorporated in 1859, these buildings are a minimum of 50 years old, and some of them are over 100 years old. If you get a chance, going on a walking tour of these houses can be a great way to get to know part of the valued culture of New Westminster.
In addition, the 400 to 700 blocks of Columbia Street are preserved as commercial heritage buildings as they date back to the region's central business area from 1859-1868.
New Westminster has four art galleries and the Massey Theatre for the performing arts, where plays and concerts are held. Many cultural events and programs are and have been held at the New Westminster Public Library, such as New West City read a drop-in book club, New West Cooks, which helps with easy, nutritious recipe ideas, and the Indigenous Film Series that showcases First Nations people in documentaries and filmmaking.
New Westminster Education
New Westminster belongs to School District 40 and provides students with eight elementary schools for K-5, three middle schools for grades 6 through 8, and one secondary school, New Westminster Secondary. New West also has a few alternative programs, including SIGMA, POWER, and Royal City Alternate Program.
New Westminster Health Care
The Royal Columbian Hospital is a major hospital located in New Westminster. It provides 24/7 emergency services and doctor-referred surgeries and procedures within cardiology, nephrology, mental health, and orthopedics departments.
New West has many different specialist physicians and surgeons, including retinal and endocrinological. You'll also find medical clinics, dentists, optometrists, and many more health care services here.
Things to Do in New Westminster
With a cool history museum, the exciting downtown riverfront, a beautifully landscaped park, and a convenient indoor swimming and fitness complex, New Westminster offer so many intriguing things to do!
The by appointment only New Westminster Museum and Archives in Anvil Centre on Columbia Street has a concise and funky collection of vehicles, artifacts, documents, and photos relating to the city's significant past.
New Westminster Quay does have something for everyone. Where else can you find an actual circus school? Even if you're not quite ready to join the circus, you may catch some of the colorful students practicing outdoors while you enjoy a coffee or a snack. The famous Fraser River-front Quay also features full-meal restaurants, a variety of unique boutiques, a boardwalk, and a health food store with fresh foods.
For a perfect, green oasis in the middle of the city, many residents are regulars at Queen's Park. This highly favoured nature space includes a 2.5 km paved path suitable for both walking and wheelchairs. This treed park also has plenty of fields for outdoor sports, and the arena also holds indoor sporting activities. On top of all that, you'll find a children's playground, covered picnic shelters, a dog park, and a petting zoo.
For fun indoor swimming and fitness workouts, spend an hour or two at the Canada Games Pool. There are four pools here, plus a large gym with a good range of equipment. This complex is located on East Sixth Avenue.
New Westminster Realtors
Are you thinking of buying or selling a home in New Westminster? If you're looking to buy a home, contact our Loyal Homes real estate agents, who can answer all your New Westminster community, neighbourhood, and real estate questions.
If you're thinking of selling your New Westminster, BC home, our associated Listing Realtors can provide information on recently sold comparable properties, up-to-date real estate market information, and professional tips to help you prepare and sell your house for top dollar.