Houses For Sale in Mission & Real Estate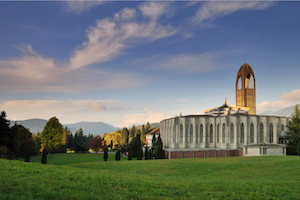 Explore all Mission Houses for Sale and real estate listings here. Discover why this picturesque Fraser Valley community is a fantastic place to live. If you're looking for real estate opportunities in Mission BC, you've come to the right place. Mission offers a diverse range of properties to suit various homebuyers.
Whether you're interested in condos, townhomes, single-family homes, or even large acreages in neighborhoods like Steelhead and Hatzic, Mission has something for everyone. If you'd like to learn more about the property for sale in Mission BC or arrange a private viewing, reach out to our real estate advisors at 250.723.8786. Read more about Mission real estate.
Real Estate in Mission BC
New Listings Mission, BC
December 9, 2023
New Listings Mission, BC by Price
Mission, BC Neighbourhoods
Types of Property in Mission
Mission Developments & Master-Planned Communities
Mission Real Estate Market
Located in the beautiful Fraser Valley, Mission, BC is a vibrant community just an hour and two minutes away from Vancouver. With nine unique neighborhoods to explore, Mission provides an array of options for those seeking a new place to call home.
Mission is experiencing exciting new developments, including:
These newer Mission developments offer modern and comfortable living spaces for homebuyers.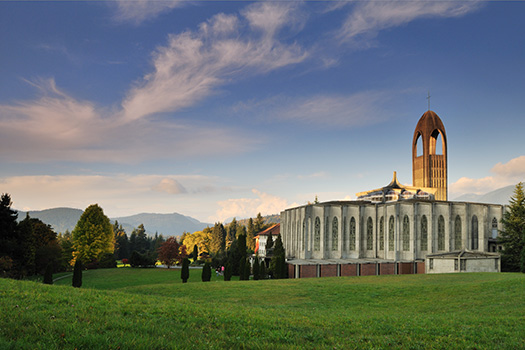 But Mission offers more than just new construction. The downtown area of Mission has older single-family and character homes on smaller lots and some low-rise condominiums, apartments, and duplexes. Approximately three-quarters of Mission residents own their homes, and 25% are renters. Further north in the Cedar Valley area is larger single-family homes close to schools, and Heritage Park is a newer subdivision with executive-style homes. Stave Falls and Steelhead are neighbourhoods outside Mission and consist of larger acreages with custom-built homes and hobby farms.
Hatzic is approximately 6 km from downtown Mission. Children are within walking distance of schools, and it's a family-oriented quiet area of primarily single detached homes and some townhouses. About a third of the properties were built in the 1960s - 1970s, while the remaining buildings were constructed pre-1960 or in the 1980s.
About Mission, BC
Mission is "the Jewel in the Valley" situated on the north bank of the Fraser River nestled on the southern coastal mountain slope that overlooks the lush Fraser River valley. The town is rich with amenities and attractions. For those who love sports and leisure, Mission boasts a leisure center equipped with ice rinks and pools, making it a hub for active individuals and families.
If you're a racing enthusiast, you'll be thrilled to know that Mission is home to the Mission Raceway Park, where you can experience the thrill of motorsport events.
Shopping is convenient in Mission, with the Junction providing access to Silver City Mission Cinemas, London Drugs, Save-on-Foods, banks, and more. The Shops at Mission Hills offer even more shopping opportunities, ensuring that you have everything you need right at your doorstep.
Getting to Mission
There are two main driving routes from Vancouver. The Lougheed Hwy begins its life in Vancouver as Broadway Ave, a major east-west street in midtown, and then morphs into a highway travelling through Burnaby, Coquitlam, Pitt Meadows, and Maple Ridge before reaching Mission. The second route from Vancouver is Hwy 1 (in Vancouver, take 12th Ave east to get the highway). Except during peak rush hour times, it takes 45 minutes to travel on Hwy 1 from Vancouver to the Mt. Lehman Rd exit in Abbotsford (south of the Fraser River) that links to Hwy 11, which ends when it reaches the Lougheed Hwy. in Mission. With its much larger population of over 100,000 people, Abbotsford is a twenty-minute drive from Mission.
Mission is the eastern terminus of the West Coast Express, which runs during the morning and evening commuting periods and has comfortable seats with outlets for laptops and phone chargers, and even a coffee shop car! It takes an hour and fifteen minutes to travel from Mission to downtown Vancouver (Waterfront Station).
Mission Weather
Mission's climate is warm in the summer months and mild and rainy in the winter. December is the coldest month in Mission when the average temperature is 0.5°C, and the warmest month is August when the average temperature is 23°C. The average annual rainfall is 98 inches. Rural Mission neighbourhoods around Steelhead can get substantially more snow during the winter months. Therefore, it is always good to invest in a generator if you live in rural Mission.
Mission Culture
Its first inhabitants were the Sto:lo or "people of the river" who traded fruits and salmon with clans from the coast and the interior of B.C. Europeans arrived in the 19th Century, attracted by the Fraser River and immense forest resources. The "village of Mission" was incorporated in 1922, and in 1957 it graduated to the status of "Town." The Municipality and the Town of Mission amalgamated to become the "District of Mission" in 1969.
Mission's colourful history lives on in the many heritage buildings on First St., a block up from the river that comprises its downtown core and is the heart of this community. Unique shops, restaurants, and businesses are found in this historic downtown decorated with hanging baskets of lush flowers in the summer and Christmas lights in the winter. Nearby is the West Coast Express Mission City station, which provides commuter rail service to Vancouver for Mission's population of over 39,000. Six out of ten working residents are commuters.
The Mission Arts Centre, located in a heritage building in downtown Mission, is run by the Mission Arts Council, dedicated to supporting local artists and "nurtures awareness of, involvement in, and commitment to Arts within its community." The Centre offers classes and displays the work of its members in its gallery. If even has a tea room and gift shop! Also downtown on Second Ave. is the Mission Clay Worx - Molly Magid Studio, offering classes to students of all ages in clay working.
The 702-seat balcony Clarke Theatre, the city's cultural hub, has been treating residents and visitors to musical and theatre performances since 1996, featuring local and Canadian and international talent. Mission's school district owns and operates The Clarke Theatre, and the building also includes Ecole Heritage Middle School and the Mission campus of the University of the Fraser Valley.
The Mission Leisure Centre is the envy of many municipalities as it houses an indoor pool, ice arena for hockey and recreational skating, a fitness centre, curling rink, gymnasium, outdoor spray park, and multi-purpose rooms available to rent for local groups.
Mission is the only Fraser Valley community located on the Fraser River, allowing residents to enjoy fishing, boating, and strolling the riverbank at the popular Matsqui Trail Regional Park located at the southern end of the Mission Bridge. The 7 km Matsqui Trail is popular for hiking, mountain biking, and horseback riding and is part of the Trans Canada Trail.
Mission Education
Mission is part of School District 75, which has thirteen elementary schools, two middle schools, and one secondary school which offers a French Immersion program. Riverside College provides various trade programs, including automotive, carpentry, plumbing, and hairstyling programs. There is also an alternative learning center and distance learning center, which offers programs for students who work from home.
Mission Health Care
Mission Memorial Hospital provides emergency and ambulatory care services administered by the Fraser Health Authority. More extensive health care services are provided by the nearby Abbotsford Regional Hospital and Cancer Centre.
Things to Do in Mission
Fraser River Heritage Park hosts the annual Mission Folk Festival in July and offers spectacular views of the Fraser Valley. It's also home to the Envision Twilight Concert Series featuring BC musicians on Wednesday and Friday nights all summer long. Another event that draws people from all over the Lower Mainland to Mission is the annual Candlelight Santa Claus Parade that travels along First Avenue in early December.
With so many hiking trails, parks, and lakes within a short drive, there is no shortage of places for outdoor adventures. You can swim or boat at nearby Hatzic, Hayward, and Rolley lakes. Fishing enthusiasts cast their lines for white sturgeon and salmon in the Fraser River. Just east of Mission is Cascade Falls Regional Park, where you can enjoy a picnic alongside the Falls.
Westminster Abbey is situated on a hill providing beautiful views of the valley, and its incredible stained glass windows are worth the visit. Benedictine monks built the Abbey in 1954.
Mission Real Estate Agents
Are you thinking of buying or selling a home in Mission? If you're looking to buy a home, contact our Loyal Homes real estate agents, who can answer all your Mission community, neighbourhood, and real estate questions.
If you're thinking of selling your Mission, BC home, our associated Listing Realtors can provide information on recently sold comparable properties, up-to-date real estate market information, and professional tips to help you prepare and sell your house for top dollar. Selling your Mission house? Visit our market analysis page to receive a free home value estimate.