Langley Houses for Sale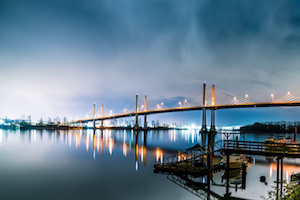 Search all Langley Houses for Sale and real estate listings below. The community of Langley is located in the heart of the Lower Mainland. Connected to Pitt Meadows & Maple Ridge by the Golden Ears Bridge, Langley is a great community to live in for those who work in neighbouring communities.
Residents of Langley enjoy the quality recreational facilities, entertainment facilities and shopping. Be sure to register for a free account so that you can receive email alerts whenever new Langley properties come on the market.
Langley MLS Real Estate Listings
December 7, 2023
$1,299,000
Med. List Price
Langley MLS Real Estate Listings by Price
Langley Real Estate Listings by Neighbourhood
Langley Real Estate Listings by Type
Langley Real Estate Market
Here are just a few of the most popular neighbourhoods in Langley City:
Alice Brown is a well-established, family-oriented community known for its quiet, residential vibe. It's the location of the Alice Brown Elementary School, and the homes for sale here are primarily single-family houses. It's stylishly small in area and abundantly large in amenities and parks.
Blacklock has City Park with the Al Anderson Memorial Pool, several popular schools, and a Seniors Resource Centre. Most residents living here in this stable, well-known area have children, and Blacklock homes are mainly single-family houses.
Douglas/Downtown Langley's real estate market offers condos for sale, plus houses, some duplexes, and townhomes. With over 500 stores, businesses, and shops within walking distance, this is a great area to get around on foot. The Langley City Hall, public library, and two community centres are located here and seniors 55+ assisted-living and independent living apartments.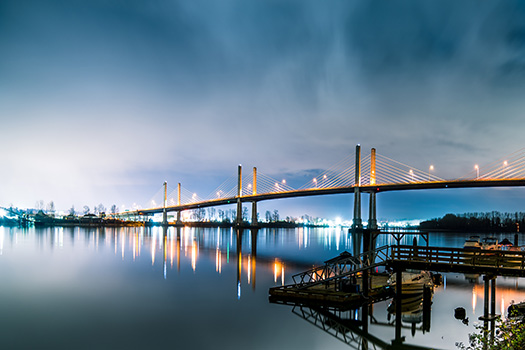 Here are just a few of the most popular neighbourhoods in Langley Township:
Aldergrove is an established rural-suburban neighbourhood with a population of about 15,000. It offers a mix of housing styles and is the closest to Abbotsford of all the Langley neighbourhoods.
Brookswood is a blend of rural and suburban properties with mainly single-family homes for sale and acreages. Yard sizes vary widely in this real estate area. Brookswood has elementary and secondary schools, including parks, grocery stores, bakeries, cafes, and space for outdoor recreation. It's home to Campbell Valley Park and several wineries.
Walnut Grove has a shopping plaza, a variety of schools, a community centre with a public library, fitness facilities, and an indoor swimming pool. Most of the homes for sale in its real estate market are single-family houses, but there are some condo and townhouse buildings.
About Langley, BC
Although it has nothing to do with Charles Dickens' novel, Langley, in its own historically unique way, is also very much a "Tale of Two Cities."
It all started in Fort Langley, known as "The Birthplace of British Columbia," and later became part of Langley Township. By 1955, the adjacent area, then known as Langley Prairie, now called Langley City, disagreed with the Township's governance, and so it separated itself from it. Langley City and Langley Township are still separately run today, but while it was the worst of times back then, today it's the best of times as these two distinct 'Langleys' get along just fine and offer all residents diverse amenities and sustainable living choices.
As its name suggests, Langley City has a downtown core with a variety of shops and condos. Different residential neighborhoods expand out with some condo and townhome buildings, but mainly single-family houses. Langley Township has most of its stores and businesses set along the major routes, plus some clusters of condo buildings, sections of rural properties, and many streets of single-family homes.
Both parts of Langley offer desirable neighborhoods, beautiful parks, convenient shopping, and excellent schools. Langley Township, a population of around 130,000, and Langley City, about 28,000, have community centres, and a mix of restaurants easily accessed by both regions.
Getting to Langley
From Vancouver, BC, Langley is about a 1-hour drive, depending on traffic, and both Surrey and Abbotsford are around a half-hour away. Driving from the Thompson Okanagan area to Langley will likely take you between 3.75 and 5 hours, depending on which roads you choose. If you're driving from Lynden, WA, and take the Fraser Highway route, your drive time is estimated at just 35 minutes in good road conditions.
Langley Weather
Most years, Langley doesn't get much snow, and the winter temperatures rarely drop below -7°C. Historically, Summers have been comfortably warm with temperatures under 29°C, although July and August can get much hotter for short periods. Those two months are also Langley's driest ones, with June and September being the next driest months. The rainiest weather is typically in the spring and fall.
Langley Culture
You can embrace BC history at the Fort Langley National Historic Site. It's a fun and informative place for the whole family to learn about the origins of The Hudson Bay Company and fur trading. The beautiful backdrop of the mountains and river only adds to the experience here!
Heritage homes are also a part of Langley's historic culture! Michaud House, in Langley City, was built in 1888 and was the residence of the first French-Canadian family to live in the region. Another heritage home to consider visiting is the Wark/Dumas House on Glover Road. It began as an early dairy farm… circa 1890. Langley Township land near the Fraser River belongs to Kwantlen First Nation. A popular community college in Langley City is also named for these native peoples.
Fort Langley is a favoured tourist space and fun for residents to explore, too, as it offers unique cafes and boutiques. It's also a filming location for movies and television shows. Some of the productions shot here include "Sonic the Hedgehog," "Supernatural," and "Riverdale."
Langley Education
Langley is part of School District 35 and provides education for the Township of Langley, the City of Langley, the Matsqui, Kwantlen, Semiahmoo First Nations, and Katzie. School District 35 extends from the Abbotsford border to the east, the Surrey border to the west, and the USA border up to the Fraser River along the North. This district provides education services for roughly 23,000 students and jobs for around 3,000 individuals. Schools within the district include French Immersion, alternative programs, and even International Baccalaureate courses or programs.
Langley Health Care
Langley Memorial Hospital is in the Township region in the Murrayville neighborhood, yet conveniently close to the Langley City area. It includes senior care wards and hospice care facilities on the property. Medical doctors and all types of specialists are accessible in both parts of Langley.
Things to Do in Langley
Downtown Langley City's Cascades Casino is a top pick for an evening out. The slot machines are a fan favourite, and some table games are available as well. The bar usually offers light snacks.
Try the Planet Java Fifties Diner Café in Fort Langley for some retro dining on burgers and ice cream. You'll find a throwback to the 1950s, complete with booth tables, a checkered floor, a jukebox, and a giant Elvis statue! Another nostalgic thing to do is see a movie at Metro Vancouver's only drive-in theatre, the Twilight.
If aircraft is your thing, you can check out the Canadian Museum of Flight at the Langley Municipal Airport. They have both civilian and military aircraft plus helicopters and gliders.
With open space to enjoy nature right beside the Fraser River, as well as a dog park and campsites, Derby Reach Regional Park is an absolute must-experience green retreat! Residents and visitors alike and many happy pups enjoy this wonderful park in Langley Township. Not to be outdone, though, Langley City has more than its fair share of delightful, family-friendly urban parks!
Langley Realtors
Are you thinking of buying or selling a home in Langley? If you're looking to buy a home, contact our Loyal Homes real estate agents, who can answer all your Langley community, neighbourhood, and real estate questions.
If you're thinking of selling your Langley, BC home, our associated Listing Realtors can provide information on recently sold comparable properties, up-to-date real estate market information, and professional tips to help you prepare and sell your house for top dollar.