Ladner Houses for Sale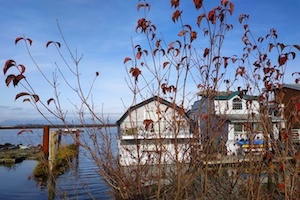 Search all Ladner Houses for Sale and real estate listings below. The historic and quaint fishing village of Ladner is located along the Fraser River. It is one of the three municipalities that the city of Delta is composed of (the other two being Tsawwassen and North Delta).
Ladner has a commercial and residential real estate mix and is home to around 25,000 residents. Be sure to register for a free account so that you can receive email alerts whenever new Ladner properties come on the market.
Ladner MLS Real Estate Listings
October 2, 2023
$1,314,950
Med. List Price
Ladner Real Estate Market
Ladner checks the boxes for those searching for the feel of a small, close-knit, safe, and quiet community. This makes it especially attractive to young families and retirees. The properties you will find here, especially within Ladner Village, indicate the importance of history and the preservation of heritage characteristics to the community of Ladner. It can almost feel like you're stepping back in time and re-entering a more peaceful pace of life.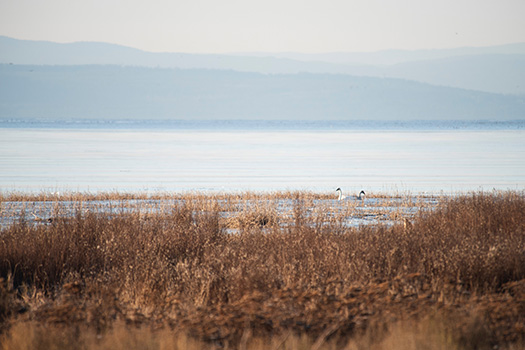 In 2022, Ladner experienced a total of 173 single-family homes sold. Drawing upon statistical insights from the Real Estate Board of Greater Vancouver (REBGV), these homes showcased an average listing price of $1,564,300, while achieving an average sale price of $1,555,100. Impressively, single-family homes in Ladner secured a remarkable 99% of their listed price on average, with a relatively swift average market presence of just 26 days.
Its small-town energy is refreshing and welcoming, and you will certainly experience it as you walk through the historic Ladner Village. Living in this charming and highly walkable district of Ladner means a life of convenience: about eighty percent of your everyday needs could be met on foot within a short, eleven-minute walk. Here you will find historic, old-charm buildings, delightful independently-owned boutiques, and many trendy restaurants, coffee shops, and open-air cafés.
Overall, the real estate market of Ladner provides something for everyone with the availability of a variety of property-ownership and housing style options. Properties range from boathouses, riverfront condos, townhouses located on the waterfront, floating homes, duplexes, condominiums, large country estates, and of course, single-family detached homes that include ranch-style houses.
When searching for real estate, you can delve deeper into exploring the various neighbourhoods that Ladner is comprised of, including Delta Manor, East Delta, Hawthorne, Holly, Ladner Rural, Ladner Elementary, Nielsen Grove, Port Guichon, and Westham Island.
About Ladner, BC
Situated on the traditional territory of the Musqueam and Tsawwassen First Nations, Ladner is located to the south of Richmond, across the Fraser River, and a mere 20-minute drive from Vancouver International Airport. When you're in Ladner, you will find yourself bound by the Fraser River to the north, the city of North Delta to the east, the municipality of Tsawwassen to your south, and the Strait of Georgia to your west, which the great Fraser River empties into.
Ladner first began as a simple wharf, constructed in 1873 by farmers who needed to transport their goods to markets in urban centres. It was then incorporated as a municipality in 1879 and has grown to 25,000 and counting. No longer a simple fishing village, Ladner is now home to hundreds of businesses. The beautiful views from this charming community consist of pastoral pastures utilized by farmers, weathered boathouses and fishing boats on the waters of the Fraser River, and the distant mountains along the North Shore.
Getting to Ladner
Ladner is easily accessible via highway driving. It is bisected by Highway 17, which runs from Highway BC-99 in the north to the BC Ferries Tsawwassen Terminal in the south.
Using the BC-99S highway and the George Massey Tunnel that runs under the Fraser River, Ladner is 30-minutes from Downtown Vancouver and a 20-minute drive from the Vancouver International Airport (YVR) in Richmond. Highway 91 connects Ladner to New Westminster, while Highway 10 and the Alex Fraser Bridge will take you from Langley and Surrey into Ladner by car.
Ladner is a 15-minute drive along the BC-17 highway from the Tsawwassen Ferry Terminal if you are traveling on the ferry. Bus service provided by TransLink can also reach Ladner. The nearest SkyTrain station, however, is approximately 3km away in Surrey.
Ladner Weather
Compared to the rest of the Lower Mainland, Ladner, in conjunction with Tsawwassen, enjoys approximately two weeks of additional sunshine and about 38% less rainfall! Its summer temperatures are comfortably warm but not too hot, ranging from 20-22℃ from June to August. As you enter autumn, temperatures remain relatively temperate, with an average of 19℃ in September and 14℃ in October. Ladner's winters are cool, reasonably cloudy, and can be wet. On average, you'll see temperatures ranging from a high of 8℃ to 0℃ from December to February. It's unlikely that the temperature will drop below -4℃. The best time of the year to enjoy outdoor activities in warm weather in Ladner is from mid-July to late August.
Ladner Culture
As with other communities close to a multicultural metropolis like Vancouver, Ladner too shares in Vancouver's culture of diversity. However, unlike Vancouver, Ladner can still feel like it is immersed in its pioneer history. Upholding its heritage is an integral part of Ladner's culture. You can see this in the way that Ladner has kept up the tradition of its May Days Fair (one of BC's most important family fairs that is free to the public) for over one hundred years! Every May, the community comes together in celebration over three days with carnival rides and activities, a huge pancake breakfast, live bands, and a parade.
Ladner Education
Ladner's public education system falls under the Delta School District, including 24 elementary schools and seven secondary schools. In Ladner itself, some elementary school options include Ladner Elementary, Hawthorne Elementary School, Port Guichon Elementary, and Holly Elementary. The public secondary school in Ladner is Delta Secondary School, and two options for independent schools are Sacred Heart and Delta Christian.
Ladner Health Care
The Fraser Health Authority serves Ladner's residents. Ladner's community hospital is Delta Hospital, a short five-minute drive from Ladner using Ladner Trunk Road towards Arthur Drive. It has a 24/7 emergency department and health care services that include general medicine, surgery, inpatient and outpatient care. Ladner's locals also have excellent options for pursuing integrated health and alternative medicine approaches such as naturopathy, registered massage therapy, pedorthists, mental health services, and social services.
Things to Do in Ladner
Every summer, Ladner draws thousands of people to its Ladner Village Market. Renowned for being one of the largest farmers' markets in Metro Vancouver and Western Canada, the Ladner Village Market is a must-try experience where you will find over 150 vendors at any one time, including those selling fresh produce and baked goods, local artisans, and musicians playing live music!
Another famous attraction is the George C. Reifel Migratory Bird Sanctuary, and it is an impressive 850-acre reserve for migratory birds. Bird watchers and nature lovers alike are drawn to these wetlands and marshes to observe hundreds of bird species, including geese, owls, and eagles.
Near the George Massey Tunnel on your way into Ladner is Deas Island Regional Park, where you will find green trails, beautiful views of the Fraser River, places to kayak or swim, large grassy areas for picnics, and quaint heritage buildings.
Ladner Realtors
Are you thinking of buying or selling a home in Ladner? If you're looking to buy a home, contact our Loyal Homes real estate agents, who can answer all your Ladner community, neighbourhood, and real estate questions.
If you're thinking of selling your Ladner, BC home, our associated Listing Realtors can provide information on recently sold comparable properties, up-to-date real estate market information, and professional tips to help you prepare and sell your house for top dollar.