Homes for Sale in Hope, BC
Welcome to Hope! Below you will find the newest homes for sale and real estate in Hope, BC. If you would like more information on any of these Hope real estate listings, simply click on the property, register for a free account, and you'll have access to the full details. From there, you can click Schedule a Tour to request more information from our Loyal Homes Client Care Coordinators or schedule a viewing. Our Client Care Coordinators will be happy to provide you with property disclosure statements, past sales history, comparable properties which have recently sold nearby, and more, so please don't hesitate to ask for help!
For your convenience, we have included Hope community information at the bottom of the page, including directions for getting here and information about weather, culture, healthcare, recreation, schools, and the real estate market.
Newest Hope Real Estate Listings
Hope Real Estate Listings
November 27, 2021
About Hope, BC
Hope, BC presents endless opportunities to explore some of the most beautiful and exciting natural landscapes in the entire province. There are plenty of possibilities for outdoor enthusiasts when it comes to biking, hiking, rafting, and more. The Cascade Mountains provide a dramatic backdrop to this peaceful town, which also has a rich history.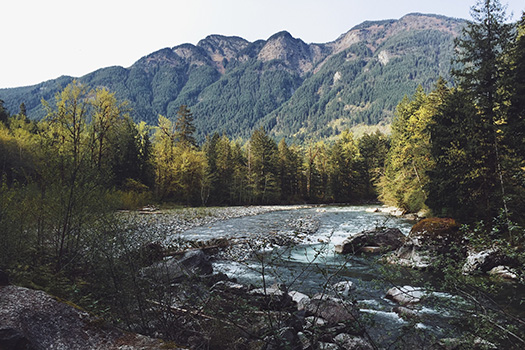 With just over 6,000 residents, Hope is a small town, but it remains well connected, sitting at the junction of several major highways. Hope can be found where the Coquihalla River meets the Fraser. The town's name refers to the Hope Canadian pioneers had of finding a successful route through the mountains that didn't involve crossing the American border.
Hope remains a vital transportation hub, with tens of thousands of motorists passing through every day in the summer. There are endless reasons to stick around, too. Delicious dining options abound in the quaint restaurants downtown, and the local arts and culture community is thriving.
Getting to Hope
Hope, BC is easily accessible by road and is considered the gateway between the Greater Vancouver area and the interior of British Columbia, providing access to four major highways. Highway 1—the Trans-Canada Highway—passes from Vancouver in the west through Hope on its way north towards Kamloops, through the beautiful Fraser Canyon.
Highway 3—the Crowsnest Highway—starts at Hope and travels through southern BC to Alberta. This route is also known as the Dark Sky Highway. Since there are no big cities along the way, there's no light pollution, offering spectacular views of the sky during nighttime drives.
Highway 5—the Coquihalla—winds north from Hope through the mountains towards Kamloops and Merritt. Finally, Highway 7—the Lougheed Highway—travels along the Fraser River, providing a scenic link to Vancouver with plenty of outdoor activities along the way.
Hope is within convenient distance to cities as well. It's only two and a half hours from Vancouver by car and within striking distance of Kelowna to the northeast and Seattle to the south. The closest major airport is Vancouver International Airport, around 150 kilometers west for those traveling by plane. Abbotsford International Airport is nearer—only 70 kilometers away—but offers fewer flight options. Hope is also home to a very long grass runway that is used by gliders in the summer.
Hope Weather
Hope residents enjoy an oceanic climate, and Summers are generally warm but rarely hot, while winters are cold but mostly mild. In the warmest months—July and August—temperatures average around 25°C. August is known for being sunny and dry in Hope. In the coldest months—December and January—temperatures tend to stay in the low single digits. Winters in Hope are very cloudy; in December in particular, sunshine can be rare.
January is typically the snowiest month in Hope, with around 25 centimeters of snow falling on average, making it an excellent month for those who love snowshoeing, winter hiking, and backcountry skiing. The mountains that frame the town take on a particularly majestic air after a thorough winter dusting.
Hope Culture
Hope is best known for its scenic beauty and the opportunities for outdoor recreation that it presents. Whether you're looking for a jaunt on peaceful trails or something more strenuous, people in Hope have access to endless natural wonders in their backyards. As such, Hope residents share an appreciation for the nature that surrounds them.
Hope also hosts ample opportunities to experience arts and culture. The Hope Arts Gallery showcases the work of talented local artists, including impressive paintings, sculptures, pottery, and much more. Art lovers can grab a map for the self-guided Art Walk to appreciate some of the wood carvings Hope is known for.
It may surprise some to learn that many Hollywood films have been shot in Hope, including First Blood, the first Rambo movie. In the movie Shoot to Kill, starring Sidney Poitier, the Hope area's mountains resemble the Himalayas. Dozens of other films and television shows have also featured Hope as a location.
Hope Education
Hope is part of the Fraser - Cascade School District 78 and has three elementary and three secondary schools. Hope also offers alternative learning centers, including the Agassiz Center for Education and Two Rivers Education Center.
Hope Health Care
Hope is home to the Fraser Canyon Hospital, operated by the Fraser Health Authority. This small, community-funded 10-bed hospital provides numerous emergency services. Other health services in Hope are provided by the Hope Medical Centre and Fraser Canyon Clinic.
Things to Do in Hope
Because of the proximity to mountains, rivers, and more, engaging with the great outdoors is one of the top activities that locals and visitors alike gravitate towards.
Hiking may be the most effective way to soak up the area's natural splendor. Nearby Manning Park Resort is one of the top local hiking spots, with the Cascade Lookout providing awe-inspiring views of the surrounding mountain ranges.
Those who love to ski will find themselves in heaven in Hope, as there's an abundance of spots for backcountry skiing and snowshoeing sprinkled around the area. Best of all? They're typically not crowded at all. If you're an experienced winter hiker and backcountry skier, you'll have to check out Needle Peak.
A great way to challenge yourself in a beautiful environment is to play a round at the Hope Golf Club—a picturesque course set along the Coquihalla River.
If you're feeling worn out just from reading about all this adventure, there's plenty of culture to engage within Hope as well. Visitors to the Hope Visitor Centre and Museum can familiarize themselves with the area's rich history and learn about local First Nations culture, the gold rush, Fort Hope, the railway, and other cultural and historical factors that shaped the history of Hope.
Hope Real Estate Market
Because of Hope's proximity to Vancouver without the high costs of houses, many are drawn to the small-town charms that Hope offers. Silver Creek is set amidst the picturesque Silver Skagit Valley. It presents an opportunity to buy real estate in a promising commercial centre that features restaurants and other businesses.
Kawaka Lake is a stunningly located waterfront community, steps from a mountain lake with beaches, playgrounds, boat launches, and other facilities. This neighbourhood is home to a mix of high-end real estate and affordable single-family homes.
Downtown Hope is home to a variety of property types to suit any real estate investor. It's within convenient proximity to Hope's main shopping centre, as well as the bulk of the town's schools and community facilities.
Hope Realtors
Are you thinking of buying or selling a home in Hope? If you're looking to buy a home, contact our Loyal Homes real estate agents, who can answer all your Hope community, neighbourhood, and real estate questions.
If you're thinking of selling your Hope, BC home, our associated Listing Realtors can provide information on recently sold comparable properties, up-to-date real estate market information, and professional tips to help you prepare and sell your house for top dollar.