Coquitlam Houses for Sale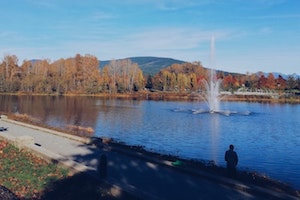 Search all Coquitlam Houses for Sale and real estate listings below. Coquitlam is the 6th biggest city in British Columbia, located in the Lower Mainland of British Columbia and is one of the three Tri-Cities. This suburban community is full of culture, shopping, green spaces and more.
Coquitlam is conveniently connected to Vancouver, making it a perfect home base for commuters who work in the big city. Be sure to register for a free account so that you can receive email alerts whenever new Coquitlam properties come on the market.
Coquitlam MLS Real Estate Listings
December 5, 2023
$1,099,000
Med. List Price
Coquitlam MLS Real Estate Listings by Price
Coquitlam Real Estate Listings by Neighbourhood
Coquitlam Real Estate Listings by Type
Coquitlam Real Estate Market
Coquitlam is home to a range of neighbourhood styles, and there's something for every budget and every real estate investment strategy. Over the years, Coquitlam has seen the development of increased infrastructure connecting it to other communities in the Lower Mainland, which has made it an increasingly attractive city both for investing and enjoying life.
Westwood Plateau is a quiet, residential area situated in northern Coquitlam, on the southern part of Eagle Mountain. At higher elevations, it offers charming sizeable single-family homes built in the '60s and '70s that provide excellent views of the city below. Gated communities in Westwood Plateau offer increased safety and prestige for real estate investors. There are plenty of low-rise condos built two or three decades ago at lower elevations that provide good value. Westwood Plateau is a little out of the way, which leads to a peaceful atmosphere.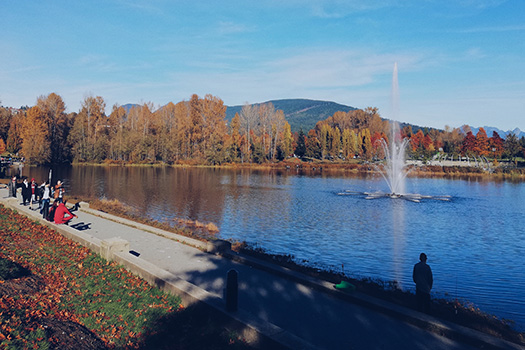 Burke Mountain is a relatively new subdivision that is family-friendly and growing fast. New schools, bus routes, and amenities have been springing up in the area more and more, making it a promising neighbourhood for real estate investments, particularly if you're looking to buy a recently-built three-storey townhouse—the most common property style in the neighbourhood.
An excellent character neighbourhood that also provides convenient access to nearby amenities is Chineside. In Chineside, the houses are mainly large homes built in the '60s that feature larger lots than many other neighbourhoods. Those with families and dogs will appreciate the proximity of nearby Mundy Park.
Coquitlam West—which also frequently goes by the name Lougheed-Burquitlam—may be the most conveniently situated area of Coquitlam. It's near the freeway, the Lougheed Mall's many shops, and the Millenium and Expo Lines, providing a simple, affordable link to downtown Vancouver. Coquitlam West is home to plenty of condos—including new high-rises and some older buildings a handful of storeys tall—making it an ideal bedroom community for young professionals.
It's worth considering North Park Estates for those in the market for a large, high-end house. For a livelier atmosphere in the center of town, you may consider a condo or townhouse around North Coquitlam in the city centre. North Coquitlam provides easy access to Coquitlam Centre Mall and the SkyTrain. Residents of this neighbourhood are within walking distance of Town Centre Park and Lafarge Lake, and there are plenty of fairly new high-rise condo units available in North Coquitlam.
About Coquitlam, BC
Coquitlam is one of the 21 municipalities that make up the Metro Vancouver area and is one of the tri-cities (Coquitlam, Port Coquitlam, and Port Moody). Coquitlam has 140,000 residents with significant Chinese, Korean, and Iranian populations, and it is growing at a rate of approximately 1.56% each year. The median age of its population is 41.1 years, and the median household income is $74,383.
Getting around the city is easy with or without owning a car. There are electric vehicle charging stations at City Hall and the Poirier Sport and Leisure Complex. You can join Modo, a car-sharing co-op. Public transit throughout the city is available, including the SkyTrain, the West Coast Express train, and city busses. Park and Ride options are available and include bike lockers.
Curious about Coquitlam, BC? Our pros and cons blog provides an in-depth look at what you can expect.
Getting to Coquitlam
Coquitlam is close to the city of Vancouver. From the downtown core of Vancouver to downtown Coquitlam it is approximately 31 km and takes 32 minutes to drive on the Barnet Highway, Highway 1 (TransCanada Highway), or Highway 7 (Lougheed Highway). Translink SkyTrain takes 36 minutes, and by bus, it is approximately an 80-minute ride.
BC Ferries offers transportation from the mainland to Vancouver Island. From Swartz Bay (near Victoria) or Departure Bay (near Nanaimo), you can get a ferry to Tsawwassen, a 52-minute drive from Coquitlam. Horseshoe Bay is another terminal near West Vancouver and is only a 38-minute drive to Coquitlam. Nearby cities include Surrey, Delta, Burnaby, Port Coquitlam, New Westminster, Abbotsford, Mission, and Langley, all within a 40-minute drive of Coquitlam.
There are four border crossings into the USA within an hour's drive: the Abbotsford Crossing, the Aldergrove Crossing, the Peace Arch Crossing, and the Pacific Crossing. These are all open 24 hours a day with year-round service.
Coquitlam Weather
The weather in Coquitlam is like that of Vancouver, with warm, sunny summers and wet, rainy winters. The summer averages a high of 25 °C and a low of 13 °C. The winter "cold season" lasts for just over three months, from November to February, with an average high temperature of 9 °C and a low of -0 °C. The temperature rarely hits below -7 °C or above 31 °C.
Coquitlam Culture
Coquitlam has a varied and rich cultural tapestry, and there are plenty of things to do. Visit the Evergreen Cultural Centre, an arts and culture venue that hosts various community events, with an art studio and gallery, a rehearsal hall, and a small 264-seat black box theatre. The Place des Arts is a place to learn dance, music, acting, and other artistic practices like painting and drawing. The faculty holds concerts throughout the year and is a place to expand your love of the arts. The Show Theatre is a multi-purpose venue that hosts a multitude of events year-round. The city is a location for smaller community festivals with food, music, parades, and other family-oriented fun, including the Lunar New Year celebrations, the 'Heart of Gold' celebration, and Korean Heritage Day.
The Coquitlam Public Library has two branches. The city is working on expanding the downtown core to increase cultural services and enhance recreation opportunities, build a strong employment base and increase the area's vibrancy.
Coquitlam Education
Coquitlam's School District (SD 43) has all levels of English language public schools and a strong French immersion presence. Within SD 42, there are 46 elementary schools, 14 middle schools, and 12 secondary schools.
For post-secondary education, Douglas College and Coquitlam college are within the municipality, both of which offer a variety of courses and programs, and Simon Fraser University is a 20-minute drive away.
Coquitlam Health Care
Coquitlam is in the Fraser Health Authority and is served by the Port Moody Eagle Ridge Hospital for primary and secondary acute care, specialty services including 24-hour emergency, general medicine, rehabilitation, surgery, and diagnostics.
Health care in Coquitlam also includes long-term care, assisted living, public health, home health, end-of-life care, mental health, and substance use support. Specialized services for women, children, and Indigenous people are also offered in the Coquitlam area. Nearly any service you will need, from alternative therapies to dental work, can be found in the Coquitlam or surrounding areas.
Things to Do in Coquitlam
The city of Coquitlam hosts a variety of summer concerts like the Kaleidoscope Arts Festival, the Summer Concert Series, and the Canada Day Celebration. There are farmer's markets, and once a year, you can check out the British Columbia Highland Games, Scotfest BC. If you are an outdoorsy type, you can golf, fish, or take a bike ride down Coquitlam's trails and bike paths. Nature surrounds Coquitlam, and there are flat hiking trails in the city centre, or more challenging terrain on Burke Mountain for you to explore.
During the winter months, you can find live music and performances in venues like the Hard Rock Casino Vancouver (where you can also have a fun evening placing bets), the Evergreen Cultural Centre, or the John B. Neighbourhood Pub.
There are recreation centers where you can go bowling, play sports and work out, or do some indoor rock climbing, or you can relax and see a movie at the Cineplex Cinemas Coquitlam & VIP, where guests 19+ can enjoy a licensed lounge and in-seat dining. Bring the family to a spray park when it's hot out. Coquitlam has museums, historical sites, and theatrical performances that you can attend throughout the city year-round.
Coquitlam is also home to one of BC's largest shopping centres, Coquitlam Centre, and numerous other shopping opportunities, like United Boulevard, the Henderson Place Mall, Austin Heights, and the downtown core.
Coquitlam Realtors
Are you thinking of buying or selling a home in Coquitlam? If you're looking to buy a home, contact our Loyal Homes real estate agents, who can answer all your Coquitlam community, neighbourhood, and real estate questions.
If you're thinking of selling your Coquitlam, BC home, our associated Listing Realtors can provide information on recently sold comparable properties, up-to-date real estate market information, and professional tips to help you prepare and sell your house for top dollar.