Chilliwack Houses for Sale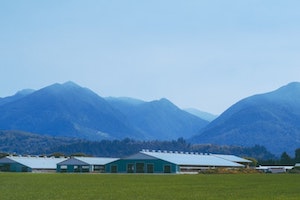 Search all Chilliwack Houses for Sale and real estate listings below. Chilliwack is a predominantly agricultural community in the Lower Mainland's Fraser Valley, nestled at the base of the North Cascade mountain ranges. Chilliwack is a growing community with many people moving out of the busy city into the laid-back community of Chilliwack.
Chilliwack is known for its rural feel, family-oriented neighbourhoods and quality facilities. Be sure to register for a free account so that you can receive email alerts whenever new Chilliwack properties come on the market.
Chilliwack MLS Real Estate Listings
December 7, 2023
Chilliwack MLS Real Estate Listings by Price
Chilliwack Real Estate Listings by Neighbourhood
Chilliwack Real Estate Listings by Type
Chilliwack Real Estate Market
Given Chilliwack's proximity to Vancouver and the excellent recreational options it provides access to, it's no wonder that interest in the city's real estate market continues to grow. Houses tend not to spend long on the market in Chilliwack, and it's considered a strong bet for real estate investors. Though Chilliwack is primarily a suburban area, it was historically an agricultural hub. Many of the high-end homes in Chilliwack are located on surprisingly large lots and offer the possibility of adding suites, studio spaces, or whatever you can dream up.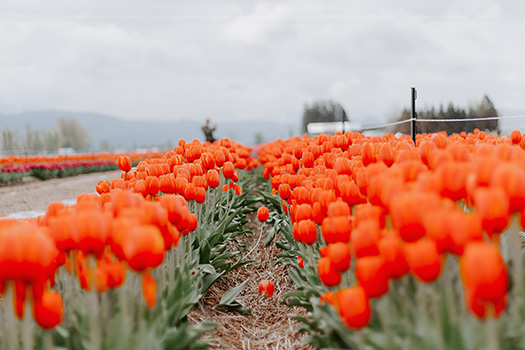 In Chilliwack, large homes were built in the '60s and '70s with four, five, and even six bedrooms right in the city's downtown area. Houses of this sort would command sky-high prices in Vancouver and some of its more nearby suburbs, but Chilliwack's relative distance from Vancouver means that large homes are still within reach for many investors. These large mid-century homes can offer excellent mortgage-helper potential as well, with the option for suites that generate rental income.
In 2022, 1019 single-family homes were sold in Chilliwack, BC. Based on statistics from the Chilliwack & District Real Estate Board (CADREB), the average list price for these single-family homes was $1,092,300, while the average sale price was $1,089,600. On average, single-family homes in Chilliwack sold at 100% of the list price. The average days it took for homes to sell was 22 days.
The downtown area of Chilliwack—referred to by locals as "Chilliwack Proper"—is home to most of the city's historic and government buildings, in addition to the bulk of the entertainment and dining options in the city. New developments in Chilliwack Proper are common: mainly multi-family residential options and some new mixed commercial-residential buildings.
Fairfield Island is a popular choice for those looking for a safe, tranquil neighborhood to call home. Located at the northern part of Chilliwack, it's not an island—the Hope and Fraser rivers just give it the appearance of one. Fairfield Island mainly has single-family homes with large lots, offering a peaceful lifestyle amidst plenty of parks.
Sardis is a popular neighbourhood in the heart of the city. It's home to plenty of restaurants and shopping choices and large, quiet parks. There are various real estate options available in Sardis—everything from affordable condos to luxurious gated communities. Finally, Promontory is a community built in the '90s that has grown increasingly popular because of its safe, family-friendly atmosphere and supply of affordable townhouses.
About Chilliwack, BC
The city is bordered on the north by the Fraser River and the south by the Canada-USA border, with the Vedder River and the North Cascade mountains, including Mount Cheam and Slesse Mountain nearby. Chilliwack is the third oldest municipality in BC. It has a population of 91,980, is primarily suburban, and has a greater growth rate than its neighbouring communities. Industries in the Chilliwack area include service and retail, manufacturing, construction, agriculture, and forestry. The city has an efficient public transportation system with buses, local HandyDart services through BC Transit, and city-centre amenities.
Considering a move to Chilliwack, BC? Our "Pros and Cons of Moving to a City Like Chilliwack" provides insights into what you can expect.
Getting to Chilliwack
Chilliwack is just a 1 hour and 40-minute drive, or 101.9 km, on the TransCanada Highway from Vancouver via the BC-1E and is about halfway between Abbotsford and Bridal Falls, BC. This highway is a four- to six-lane expressway running from the Horseshoe Bay ferry terminal to Hope, BC. You can also drive west on the Agassiz-Rosedale Highway (Highway 9) from the resort village of Harrison Hot Springs, a 26-minute, 31.4 km drive. This option is parallel to the TransCanada Highway and offers some beautiful views of the valley, farmland, and mountains.
Chilliwack has a small regional airport (YCW) near downtown, mainly for flight lessons and recreational flights. The closest international airport is the Abbotsford International Airport (YXX), at 41.5 km away, or a 31-minute drive, with flights to Victoria, Calgary, Edmonton, and Toronto that connect to anywhere in the world. Vancouver International Airport (YVR) is 112 km away.
The Via Rail's The Canadian train stops in Chilliwack three times per week as a flag stop, meaning you need to book it 48 hours in advance. This passenger train travels between Vancouver and Toronto over four days and four nights with a dining car, showers, sleeper cars, and the time to relax and enjoy the incredible views.
Chilliwack Weather
Chilliwack has a mild climate, with residents enjoying outdoor activities year-round. In 2013, Maclean's reported that due to its average annual temperature of 10.5 °C, Chilliwack is the warmest city in Canada. The limited weather extremes lead to excellent growing conditions for agricultural products.
During summer, the average high is 26°C and low of 14°C. In the winter, the average low is 1°C and a high of 5°C. Precipitation is mostly raining in the city, with snow on the surrounding mountains, although the occasional light dusting of snow will occur around December and January.
Chilliwack Culture
The UFV Theater in Chilliwack is a 206-seat venue, putting on theater shows with student directors and performers throughout the year. The Chilliwack Cultural Center is a performing arts center home to the Chilliwack Player's Guild theater company and the Chilliwack Academy of Music. There is also the School of Performing Arts at UFV for children ages 3-18 with year-round programs and summer camps. Public art projects are ongoing throughout the city.
Chilliwack has an active rock music scene, with ska and punk rock bands, and there is a flourishing classical music community with the Chilliwack Symphony Orchestra and the Chilliwack Metropolitan Orchestra.
Museums in Chilliwack include the Chilliwack Museum and Archives, the Canadian Military Education Centre, and the Chilliwack Sports Hall of Fame, and you can check out the Chilliwack Mural Festival.
Sports are also a big part of the culture, with the British Columbia Hockey League (BCHL) Chilliwack Chiefs playing at the Chilliwack Coliseum and the Canadian Junior Football League's Chilliwack Huskers playing at Exhibition Stadium. Community sports include hockey, lacrosse, soccer, football, field hockey, swimming, skating, softball, and baseball.
Chilliwack Education
In Chilliwack, there are multiple K-12 public and private school options, and the Canada Education Park campus hosts the University of Fraser Valley, the RCMP Pacific Region Training Centre, and the Justice Institute of British Columbia.
Chilliwack Health Care
Part of the Fraser Health Authority, Chilliwack offers a wide range of integrated health services, including dentists and orthodontic care, physiotherapy, massage, and chiropractic care. There are long-term care facilities and seniors' centers. For more specialized treatments, Vancouver and other major cities are nearby to provide these services.
Chilliwack General Hospital provides 24/7 emergency and acute care, general and internal medicine, and certain surgeries, including inpatient and outpatient care. There is a home health office, a mental health and substance use centre, and a public health unit.
Things to Do in Chilliwack
The city and surrounding area are lively, with plenty to do. Events and festivals include Party in the Park, Music and More, Fantasy Farms, Chilliwack Corn Maze and Pumpkin Farm, Fraser Valley Culture and Craft Beer Festival, Art of Wine Festival, Tulip Festival, Flight Fest, The Chilliwack Garlic Festival, The Chilliwack Sunflower Festival, and the Christmas Craft Market.
Chilliwack Heritage Park has events like the Chilliwack Fair and Rodeo, the Reapers Haunted Attraction and Maze of Terror, and the Chilliwack Craft Market. The Tulip festival is a must-visit during the open season. You can walk through endless rows of tulips and take magical photos or pick some to take home! Plus the parking is free!
The whole family can visit places such as the Bridal Falls Waterpark, an accessible waterpark for everyone due to the lack of stairs leading to the slides, the Chilliwack Pump Track, Dickens Sweets Shop, and the Cultus Lake Adventure Park.
Nature lovers will appreciate places like Bridal Veil Falls, Chilliwack Lake Provincial Park, the Great Blue Heron Nature Reserve, and Cultus Lake Provincial Park. Outdoor activities are popular, including rock climbing, hiking, mountain biking, horseback riding, camping, fishing, golf, paragliding, and whitewater kayaking. There is 107 km of bike lanes throughout the city, with more being added every year.
Chilliwack Realtors
Are you thinking of buying or selling a home in Chilliwack? If you're looking to buy a home, contact our Loyal Homes real estate agents, who can answer all your Chilliwack community, neighbourhood, and real estate questions.
If you're thinking of selling your Chilliwack, BC home, our associated Listing Realtors can provide information on recently sold comparable properties, up-to-date real estate market information, and professional tips to help you prepare and sell your house for top dollar.