View Royal Houses for Sale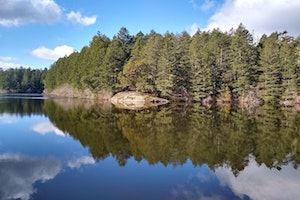 Search all View Royal Houses for Sale and real estate listings below. View Royal is the gateway between Victoria and the other West Shore communities. It is a rapidly growing part of Vancouver Island, with new home construction and new retail and amenities being established.
There are approximately 11,000 residents in View Royal today, and the community is growing and improving its infrastructure. Be sure to register for a free account so that you can receive email alerts whenever new View Royal properties come on the market.
View Royal MLS Real Estate Listings
June 9, 2023
View Royal MLS Real Estate Listings by Price
Search Real Estate Listings by Type
View Royal Real Estate Market
The neighbourhoods of View Royal are divided based on topography and transportation corridors and include Atkins, Burnside, Craigflower, Harbour, Helmcken, Hospital, Thetis and Wilfert. It also consists of the Portage Inlet, parts of the Esquimalt Harbour, McKenzie, Pike and Prior areas.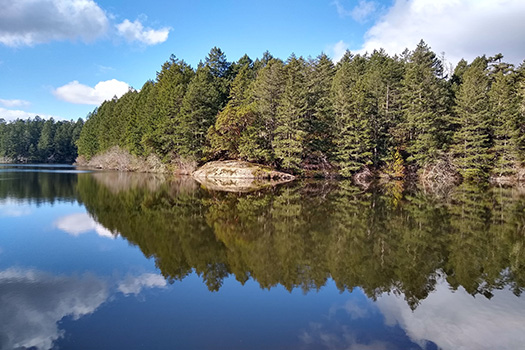 Because this community has experienced significant and continual growth and development since the 80s, it is now an area that contains a diverse selection of housing options. Your real estate agent will be able to find you and your family anything from newly built homes to incredible heritage buildings, mid-century-style houses and townhouses. Homes range from luxury estates to high-rise waterfront condos, and single-family houses will likely have room for a garden, an outdoor patio for entertaining or the space to build a studio or workshop inside your fenced-in yard.
With its small-town character and suburban location, young professionals and families can still afford to buy real estate within the community of View Royal, as there are new, relatively affordable condos and townhouses for sale with reasonable strata fees. This is a community with a range of listings that your realtor can show you, allowing you to own land and/or property in one of the most highly sought-after places in all of Canada.
About View Royal, BC
In the Greater Victoria area, you will find View Royal, British Columbia, established in 1988. It is now a suburban community part of the "Western Communities" of the Capital Regional District, a group of suburban municipalities surrounding Victoria. Many young families are moving into this community, promoting cultural activities and social integration. View Royal municipality has libraries, a community association and a public safety building, and there are shops, schools, grocery stores, restaurants and all the conveniences of any suburban area. As it is only 6 km west of Victoria, you can have the "island life" experience with all the conveniences, services and amenities of a major city centre.
Getting to View Royal
View Royal is on Vancouver Island and can be accessed via ferry or airplane. The BC Ferries terminal at Swartz Bay is a 28-minute drive away via Patricia Bay Highway/BC-17, and the Victoria International Airport (YYJ) is 23 minutes away along the same highway.
View Royal is a 7.3 km drive from Victoria, the capital city of British Columbia, taking 15 minutes via Craigflower Road. From downtown, there are ferries to take you to Seattle, or you can catch a seaplane or charter a heli jet to the Vancouver area or other BC destinations. To travel "up island" to Nanaimo or Tofino, you can take the Trans-Canada BC-1 highway over Malahat Drive.
The BC Transit bus system services the View Royal area from destinations throughout the Greater Victoria area to Sooke, BC. View Royal is also within cycling and walking distance from many adjacent West Shore Communities, like Colwood, Langford and Esquimalt.
View Royal Weather
View Royal is in a sub-Mediterranean zone and has some of the most moderate weather in Canada, with mild winters that rarely include snow. There are approximately 23 inches of rainfall each year, mainly from October through December. The average summer temperature is 19 °C with a low of 12 °C, and the average winter temperature is between 3 °C and 7 °C.
View Royal Culture
View Royal is a suburban area in Greater Victoria with a small-town feel. The community has implemented a culture and heritage integration policy that supports initiatives such as maintaining heritage buildings and protecting cultural expressions in the community.
View Royal has a thriving art community and participates in the CRD Arts and Culture Support Service. This group provides funding from local communities to art projects throughout the CRD, like the Victoria Jazz Society and the Art Gallery of Greater Victoria. Library access for View Royal residents includes the Greater Victoria Public Library and the View Royal Reading Centre. Even public art is built into the retaining wall on the Old Island Highway, "Love Story" by Andres Kunert.
View Royal Health Care
Victoria General Hospital (VGH) is located within View Royal as well. It offers emergency services, acute care, medical imaging, maternity care, psychiatric emergency services, heart health services, eye health services, neurophysiology, in-hospital care, telehealth and outpatient services and much more.
View Royal has multiple walk-in clinics and medical centres, including the View Royal Surgical Centre, the View Royal Maternity and Family Practice and Grow Health family practice and maternity care. There are dentists, physiotherapists, mental health services, chiropractors, massage therapists and alternative and holistic treatment centres throughout the community.
View Royal Education
View Royal is part of the BC School District 61, with View Royal Elementary School, Shoreline Community Middle School, and Eagle View Elementary School within its boundaries. There are numerous middle and secondary school options outside its borders, with school buses and city transit available.
As View Royal is part of Greater Victoria, there are numerous nearby higher education options for those who want to continue after high school, including the University of Victoria, two campuses of Camosun College, and Royal Roads University.
Things to Do in View Royal
Be sure to visit the Hatley Castle and Gardens, a 1908 Edwardian estate built on 565 acres of oceanfront property, with incredible gardens and a gorgeous historical castle to explore. This is a national historic site and the location of Royal Roads University.
There are hundreds of outdoor attractions throughout the View Royal area to check out, with 70 municipal parks and 25 km of trails to explore. The shoreline features sandy beaches, caves, driftwood, and rocks and is home to starfishes, crabs, seals, and other marine life.
Thetis Lake is a popular summertime destination for swimming and sunbathing, and in the winter, dogs can run around off-leash. You can canoe, fish, picnic, swim, and hike in this area, and although it gets rainy through the winter, the island has such mild temperatures that the outdoors can be enjoyed year-round.
West Shore Parks and Recreation includes the Juan de Fuca Recreation Centre, the Q Centre and Centennial Centre; all places View Royal residents are welcome to join for fitness and recreational activities. Golfing at The Highland Pacific Golf Course or spending time at Elements Casino are also popular pastimes for locals.
View Royal Realtors
Are you thinking of buying or selling a home in View Royal? If you're looking to buy a home, contact our Loyal Homes real estate agents, who can answer all your View Royal community, neighbourhood, and real estate questions.
If you're thinking of selling your View Royal, BC home, our associated Listing Realtors can provide information on recently sold comparable properties, up-to-date real estate market information, and professional tips to help you prepare and sell your house for top dollar.