Victoria Houses for Sale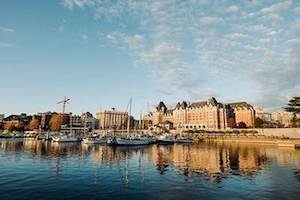 Search all Victoria Houses for Sale and real estate listings below. Victoria, British Columbia's capital, is Vancouver Islands' largest city located at the island's southern tip. Due to its mild winter climate, Victoria is referred to as the Garden City and is home to over 92,000 residents.
Many travel to Victoria from all over to witness the stunning floral displays at Butchart Gardens. Be sure to register for a free account so that you can receive email alerts whenever new Victoria properties come on the market.
Victoria MLS Real Estate Listings
June 10, 2023
Victoria MLS Real Estate Listings by Price
Victoria Real Estate Listings by Neighbourhood
Victoria Real Estate Listings by Type
Victoria Real Estate Market
Victoria is one of the most desirable cities in the country. With excellent weather, plenty of amenities, and natural beauty everywhere one looks, it's an ideal place to call home for young professionals, retirees, those starting a family, and more. The attractiveness of Victoria is reflected in the high cost of real estate in the area. While slightly more affordable than Vancouver, real estate in Victoria can be prohibitive for first-time buyers.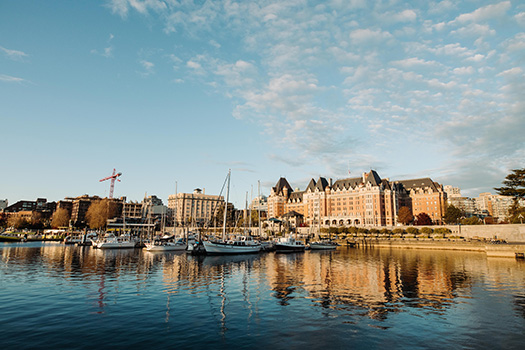 Downtown Victoria has seen a boom in new high-rise condos recently, which offer the convenience of living in an urban centre and proximity to the excellent artistic, culinary, and historical attractions that the city has to offer. Many of these new condo units are relatively small in size, balanced out by the walkability and excellent atmosphere of the area, making it a great place to be out and about.
One prestigious area of Victoria is Fairfield, located in the most southern part of the city. It provides the ocean and mountain views that Victoria is known for and offers residents the convenience of living near downtown while maintaining a quaint, old-fashioned charm. Many of the available properties in Fairfield are large single-family houses that are a hundred years old or more, located on quiet, tree-lined streets. Fairfield offers quintessential Victoria living on the waterfront, right next to beautiful Beacon Hill Park.
View Royal is technically a town and offers affordable options for real estate investors who don't mind being slightly outside of the city itself. View Royal is twenty minutes from Victoria by car and easily accessible by bike on the convenient Galloping Goose Trail—a popular commuting route. View Royal is home to reasonably new affordable condos and townhomes, although it also features large oceanfront properties.
Finally, Hillside-Quadra is a centrally located neighbourhood a little north of downtown Victoria. Blanchard, Bay, and Cook Streets offer easy access to the surrounding areas by car. In Hillside-Quadra, you'll find relatively affordable single-family homes built in the '50s and '60s. These homes are typically two or three bedrooms and have commonly undergone renovations, making them excellent options for young families. Character homes in Hillside-Quadra that date back to the early 20th century offer ambitious real estate investors unique opportunities.
Welcome to Victoria, BC
Victoria is the perfect balance between big city and outdoor living; with shopping centers, high-end accommodation, and restaurants, Victoria gives a similar feeling to its neighbour across the Strait of Georgia, Vancouver. Drive 15 minutes from town, and you are surrounded by beautiful forests and trails that are waiting to be explored.
Victoria has a rich history that is visible in and around the city through the beautiful heritage architecture. Many of Victoria's homes hold the cities heritage. Take a drive around different neighborhoods and witness the beautiful homes for yourself. You can take a tour of the Parliament building, cross the street to the Royal BC Museum, experience the IMAX Theatre, or visit one of the many festivals. With downtown surrounded by water in nearly any direction, Victoria is a truly unique city.
For anyone who prefers to bike, Victoria is the cycling capital of Canada due to its extensive bike networks around the city. So if you have always wanted to bike to work, with the great climate and vast bike-friendly streets and trails, Victoria is the place to do it.
Getting to Victoria
In the mid-1800s, Victoria became the gateway to the mainland for gold miners worldwide. To this day, Victoria ports still connect them to international markets. The Swartz Bay Ferry terminal, located only 30 minutes north of Victoria, is a heavily trafficked network from Victoria to the mainland and surrounding gulf island. With multiple ferries running daily, it is exceptionally convenient for people to use.
If you prefer to travel by air than land or sea, then you are in luck! Victoria International Airport has direct flights to Vancouver, Calgary, Kelowna, Prince George, and other destinations. Victoria Harbour Airport terminal offers quick and easy flights via floatplane! Victoria's location provides for an ideal way of life and acts as a fantastic service and transportation hub for Vancouver Island.
Victoria Weather
Victoria enjoys a sub-Mediterranean-like climate and experiences consistent offshore breezes perfect for hot summer days. This means Victoria has warm, dry summers and mildly cool, rainy winters. Victoria receives annual precipitation of 583 mm, which is substantially lower than the Vancouver Islands' average of 1850 mm. Victoria averages only 260 mm on snow annually, which is nearly half of what Vancouver receives. The rain Victoria does receive during the winter sets the stage for beautiful plant growth throughout the spring and summer.
These long warm summers are perfect for barbeque season! Create your backyard sanctuary and host your friends and family on the back patio, long into the clear summer nights. Furthermore. Victoria's mild weather is ideal for anyone who loves to be outdoors year-round. Victoria residents take advantage of all this beautiful weather by hanging out on the beaches, swimming in the local rivers or lakes, and of course, enjoying their favourite beverages on one of the many patio restaurants throughout the city.
Victoria Culture
The Victoria region has been home to bands of the First Nations People long before European settlement. These peoples can be separated into Songhees, Sooke First Nations, and Saanich, who spoke different dialects of the Lekwungaynung or North Strait Salish language. Beacon Hill Park is a popular landmark in Victoria, yet its history is not commonly known. Beacon Hill was once the site of a prehistoric village and is very sacred to the Lekwungen People. The park encompasses multiple known and believed sites, such as the burial ground at the park's southeast.
In the mid-1800s, gold was discovered in the Fraser River on the mainland, and Victoria became the gateway to the mainland for gold miners worldwide. Before the gold rush, Victoria had a tiny population of roughly 500 people, but only two months after news got out about gold, over 30,000 people made their way through Victoria!
Believe it or not, into the late nineteenth century Victoria was the largest city in BC until Vancouver emerged as the largest city and became the major port for British Columbia's west coast. Although, to this day, Victoria's British heritage can be seen through the beautiful heritage homes, architecture, historic sites, and energetic downtown. There are many ways you can experience Victoria's history and culture. Take a guided tour of Victoria's Parliament Building and visit the huge Royal BC Museum, which will keep the whole family entertained. The BC Museum also has exhibits that highlight the region's First Nations people.
Victoria Education
Victoria and its surrounding subdivisions are a part of school district 61, which is home to 26 elemtary schools in victoria, 10 middle schools, and 7 secondary schools. SJ Burnside Continuing Education, The Link and Victor School are 3 alternative programs offered within the city. Victoria is also home to several post secondary institutions including the University of Victoria, Royal Roads Univerity, Camosun College and St Michaels University.
Victoria Health Care
Victoria is part of the Island Health Network, which has a network of care centers, clinics, and hospitals. Within this network, Victoria has two major hospitals, Victoria General Hospital and Royal Jubilee Hospital. Victoria also hosts many private nonemergent services such as dentists, chiropractors, physio, and other medical practitioners to assist you in all your health needs.
Victoria General Hospital: 250 727 4212
1 Hospital Way, Victoria, BC
Royal Jubilee Hospital: 250 370 8000
1952 Bay St, Victoria, BC
Things to do in Victoria
Victoria has an endless number of recreational activities for people of all ages and skill levels, which is what makes this city so unique. Furthermore, due to its location, it boasts the perfect balance of water and land activities. Whether going on a bike ride through the city or renting a boat for the evening, or going on a day trip through Pacific Marine Circle Route, there is no doubt you will find something you like. Due to Victoria's location, there are numerous beaches one can enjoy while also having an abundance of hiking trails.
If you like wildlife, you are only a short boat ride away from whale watching. Many tour companies offer marine tours, and it is common to see humpbacks, orca's, dolphins, sea lions, and more! This is an excellent activity for the whole family. Victoria is home to many indoor recreations and aquatic centers, many of which offer an array of lessons and classes. Victoria truly is an outdoor person's paradise. Not to mention the breathtaking sunrises and sunsets Victoria boasts.
Victoria Realtors
Are you thinking of buying or selling a home in Victoria? If you're looking to buy a home, contact our Loyal Homes real estate agents, who can answer all your Victoria community, neighbourhood, and real estate questions.
If you're thinking of selling your Victoria, BC home, our associated Listing Realtors can provide information on recently sold comparable properties, up-to-date real estate market information, and professional tips to help you prepare and sell your house for top dollar.