Union & Fanny Bay Houses for Sale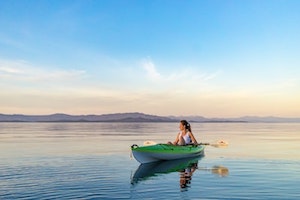 Search all Union & Fanny Bay Houses for Sale and real estate listings below. In the southern part of the Comox Valley, you'll find quaint communities of Union Bay & Fanny Bay along BC Highway 19A, on the way towards Nanaimo.
These seaside communities offer excellent ocean views, affordable real estate, and distinctive old buildings that provide links to the fascinating historical past of these neighbourhoods. Be sure to register for a free account so that you can receive email alerts whenever new Union & Fanny Bay properties come on the market.
Union Bay & Fanny Bay MLS Real Estate Listings
June 25, 2022
$1,278,000
Med. List Price
Real Estate in Union Bay & Fanny Bay
As real estate prices in the Comox Value continue to rise—as the demand for idyllic oceanfront properties outpaces the supply of available homes—real estate investors have been turning outside the typical markets of Comox, Courtenay, and Cumberland in favour of the smaller communities on the periphery of the Comox Valley. Interest in the Union Bay and Fanny Bay housing markets has been increasing, and for a good reason—these communities offer attractive custom homes, luxurious waterfront properties, large lots, and more.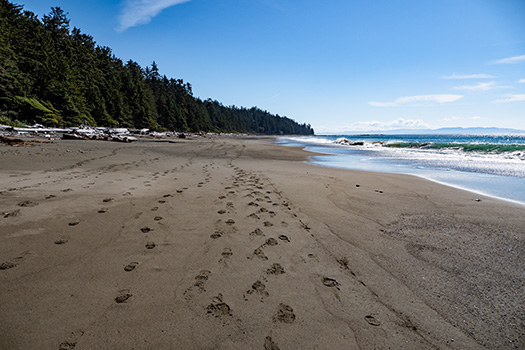 In Union Bay, you'll find quaint, affordable seaside homes along the neighbourhood's main thoroughfare. These properties offer unbeatable views and beach access. Charming nautical style homes with two and three-bedrooms are typical, featuring pastel colours and A-Frame designs. Offering some of the most affordable oceanfront homes on Vancouver Island. If you're looking for a vacation property, an income-producing BnB or seasonal rental, the smaller oceanfront properties in Union Bay are an attractive option.
Union Bay is transforming from a sleepy beachfront community into more of a developed marina village with the Union Bay Estates development, which is currently being planned. The Union Bay Estates neighbourhood will have undeveloped lots, condos, hilltop homes, retail and commercial buildings along the waterfront. This new Comox Valley development—which will also feature extensive parks and trails—is worth the attention of any real estate investor interested in the Comox Valley.
Because of Fanny Bay's views and seclusion, it's home to several luxury, oceanfront homes with celebrity owners, including Kim Cattrall. Fanny Bay is a highly desirable neighbourhood for families, retirees, and professionals who make the short commute into Courtenay for work. In Fanny Bay, you'll find beautiful Cape Cod-style homes on large lots with extensive garden areas. These homes often have charming farmhouse-style features, perfect for vacation homes and rental properties. In Fanny Bay, you'll also find undeveloped lots where you can build your dream waterfront home.
About Union Bay & Fanny Bay, BC
Two ideal coastal neighbourhoods along this stretch are Union Bay and Fanny Bay. Union Bay is around 14 km south of Courtenay—the biggest city in the Comox Valley. Union Bay is around an hour north of Nanaimo if you take the Inland Island Highway, or longer if you take the scenic oceanside Old Island Highway route, which many find to be worth the extra time, as it provides excellent views of the Strait of Georgia and the islands that make up the Sunshine Coast.
Union Bay has links to the coal mining history of the area and the railway, though these days it's mainly a sleepy community, with a population of just over a thousand residents. One of its distinctive features is "Heritage Row"—a stretch of old buildings that date back more than a hundred years that line the neighbourhood's main thoroughfare. An old schoolhouse, a post office, and a church lend the town its appealing old-timey feel.
A quick ten-minute drive south from Union Bay along the oceanside is Fanny Bay, a small community with fewer than 1,000 residents. Fanny Bay—well-known in the area because of its name—is one of the world's top oyster-producing regions, known across Vancouver Island and the Lower Mainland as the place to go if you want the tastiest oysters around. Situated on beautiful Baynes Sound, Fanny Bay offers unbeatable views and prime beachfront strolling, particularly at sunrise and sunset.
Things to Do in Union Bay & Fanny Bay
A can't-miss activity when you're in the Union Bay and Fanny Bay areas is to head to the Fanny Bay Inn—an acclaimed local pub and restaurant that has been open for over eighty years. At the Fanny Bay Inn, you'll find live music, a great atmosphere, and delicious local seafood on offer. The Fanny Bay Inn has a large outdoor patio where you can relax with your drink and take in the ocean views in the summertime.
Fanny Bay is famous for its oysters, mussels, and clams, and no trip to the area is complete without stocking up on some local shellfish. For more than three decades now, Fanny Bay Oysters has been the primary local seafood purveyor, and they operate a bar and seafood market in Vancouver, serving their wares to the masses. In Fanny Bay, the Seafood Shop (located at the Buckley Bay Ferry Terminal) is home to farm-fresh oysters, mussels, clams, crab, and more. They've also got special snacks like candied salmon, and you can even pick up some sushi made with freshly caught fish.
For outdoor recreation in the Union Bay and Fanny Bay area, consider heading to Rosewall Creek Provincial Park. The park has beautiful wooded trails that wind around the creek and across the railroad tracks. The path is ideal on hot summer days when the shady trees provide relief from the heat, and there are beautiful swimming holes along the way to the waterfall at the trail's end.