Tahsis Houses for Sale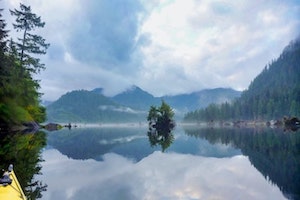 Search all Tahsis Houses for Sale and real estate listings below. Tahsis is a small village on the west coast of Vancouver Island, home to incredible outdoor recreation, including fishing, cave exploring, wildlife spotting and more. With only about 500 full-time residents, Tahsis is a tight-knit community with affordable real estate options for permanent residence or vacation property.
Nestled in the Nootka Sound, Tahsis offers awe-inspiring natural beauty everywhere you look. Be sure to register for a free account so that you can receive email alerts whenever new Tahsis properties come on the market.
Tahsis MLS Real Estate Listings
October 2, 2023
Tahsis Real Estate Market
Whether you are in the market for a sprawling single-family home with plenty of land or a smaller property to enjoy as you move into retirement, our real estate agent can find you your next home in Tahsis, British Columbia.
As Tahsis is a small community, there is no such thing as a "bad neighbourhood" here. Although there are not many condos, townhouses, apartments, or other multifamily listings, they will come up now and again. The majority of the properties for sale in this area are detached single-family dwellings. Most listings in this community boast two to four bedrooms and property with plenty of land to do with as you please.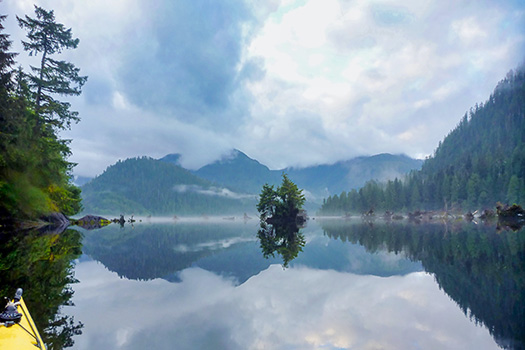 Your realtor may find you an affordable mid-century house or a character home with a large outdoor patio for barbecues and beautiful views from every window.
Investors may wish to purchase a home with room for a suite or an entire house to use as a rental unit, as Tahsis is a popular ecotourism destination in the warmer months. Furthermore, Tahsis and the surrounding region are known for its rugged seaside landscapes. Oceanfront, mountain view, and water view properties are available that truly encapsulate the wild west coast. If you want to build a west coast inspired home from the ground up, sometimes there are building lots for sale.
Tahsis BC is an untapped resource when it comes to real estate opportunities. You will fall in love with your new home in this village, with its stunning vistas, close-knit community, and nature's wonders.
About Tahsis, BC
Located on the traditional territory of the Muchalaht/Mowachaht First Nations, who have lived on the land for more than 2,000 years, the underrated charming Village of Tahsis is located in the Nootka Sound on the wild west coast of Vancouver Island.
Tahsis has it all, from the ocean to mountains, old-growth forests and even underground! Tahsis is an outdoor enthusiast's paradise and what's even better is the secluded feeling you will have here in Tahsis.
Although Tahsis is small in size and population (500 residents), there is a sense of community and several services and amenities for residents, including bowling lanes, a swimming pool and sauna, a gym and basketball court and even high-speed internet. Not to mention the affordable real estate!
Getting to Tahsis
Located 153 km southwest of Campbell River, along Hwy 28 to Gold River, the road to Tahsis is filled with picturesque scenery that will not leave you bored. Once you reach Gold River, the road turns to gravel but is well maintained and will take you about an hour and a half to reach Tahsis.
The drive is filled with windy roads around lakes, mountains, and some must-see stops. Including Bull Lake Summit (the highest point along the road at 1,922 ft) and Conuma Peak, a pointy mountain that pierces the skyline, to name a few.
Stop at the Shell Gas station at the junction of Gold River Rd and Gold River Hwy for the best mini pizza if you're hungry. Or, if you're not peckish yet, you can stop in at the Conuma Grill at Moutcha Bay Resort. Tahsis is also accessible via boat, helicopter, seaplane and passenger ship.
Tahsis Weather
Tahsis is in a temperate rainforest which results in mild weather. In fact, the west coast is believed to have some of the most favourable weather in Canada. This results in the annual temperatures averaging 9 °C, making Tahsis a perfect outdoor destination to enjoy year-round. Summers in Tahsis are warm and experience plenty of sunshine, while winters are cool but mild. Snow does fall in Tahsis but often at higher elevations.
Tahsis Culture
The village of Tahsis is a friendly and active place to live, with plenty to see and do, especially for those who like nature. Besides fishing, hiking, and caving, residents enjoy celebrating Tahsis days, an annual family-oriented event that occurs on the third weekend of July each year. There is a parade and activities like a Jell-O eating contest, scavenger hunts, and a raft race.
There are plenty of indoor activities to do as well. You may wish to visit the Tahsis Library, found on the second floor above the village office, with its updated book collection, two internet stations, Wifi access, and a comfortable reading area. There is also a vibrant artisan's co-op located in the hall of the Tahsis Catholic church, with plenty of goods for sale made by local artists, including walking sticks, photography, pottery, jewelry, cookbooks, and much more. Artists also throw a spring bazaar each year, displaying and selling their work.
Other events in the area include an annual polar bear swim in January, Halloween fireworks, Easter festivities, and a Canada Day celebration. There is even a free salmon, and corn roast every year during the last August weekend.
Tahsis Education
Tahsis falls under School District 84, Vancouver Island West. This school district includes Gold River, Tahsis, Zeballos and Kyuquot. Since Tahsis is a small village, Captain Meares Elementary Secondary School offers education for students from kindergarten to grade 12.
The school is also used for adult education and community events. Tahsis has an outdoor program (Nootka Sound Outdoor Program) where students can earn credits for graduation and college.
For young ones, Puddle Ducks Daycare, located at Tahsis's Rec Centre, offers daycare, and children have access to all the centre's amenities. Students often attend Vancouver Island University or the University of Victoria for post-secondary education.
Tahsis Health Care
Tahsis has a Health Centre which has a full-time critical care nurse. The Centre offers immunizations, urgent care and mom emergent appointments. Patients are evacuated via helicopter or road to Campbell River Hospital for more serious issues.
Things to do in Tahsis
Although small in size, Tahsis has an abundance of things to do, including fishing, caving, hiking, wildlife viewing and guided tours.
Fish in World-Renowned Waters
Bring your boat or take a guided charter for fishing in some of the best fishing in the world. Anglers from around the globe come to Tahsis annually to fish. There are a few fishing resorts in the area, including Newton Cove Resort, a beautiful floating lodge nestled in the Espinoza inlet off of the Esperanza Inlet. Tahsis has a full-service marina and boat launch open to the public if you want to fish for the day.
Between Gold River and Tahsis, several rivers and creeks offer fishing opportunities for freshwater fishing. Including the Conuma River, Canton Creek and Sucwoa River, where Steelhead and Trout are found. Or check out one of the stocked lakes with Rainbow and cutthroat trout. For more information, check the Village of Tahsis' website.

Water Activities
Fishing isn't the only water sport to enjoy in Tahsis. Near Hesquiat Peninsula and outside the Brooks Peninsula, great surfing waves can be caught amongst waterfalls, beautiful beaches and surrounding mountains. These areas are difficult to access, but it is well worth it. Be sure to buddy up and make sure someone knows where you are and when you expect to be back.
Kayaking or Paddleboarding is a gorgeous way to spend the day. This is a great activity for the whole family with endless mountain views, calm protected waters, and wildlife viewings. Dock on one of the many beaches along the rugged coast for a picnic, overnight camping spot, or catch the sunset.
Tahsis Realtors
Are you thinking of buying or selling a home in Tahsis? If you're looking to buy a home, contact our Loyal Homes real estate agents, who can answer all your Tahsis community, neighbourhood, and real estate questions.
If you're thinking of selling your Tahsis, BC home, our associated Listing Realtors can provide information on recently sold comparable properties, up-to-date real estate market information, and professional tips to help you prepare and sell your house for top dollar.